America's Largest Meat Companies Lied About These Product Shortages, Alleges New Investigation
Hundreds of lives were lost.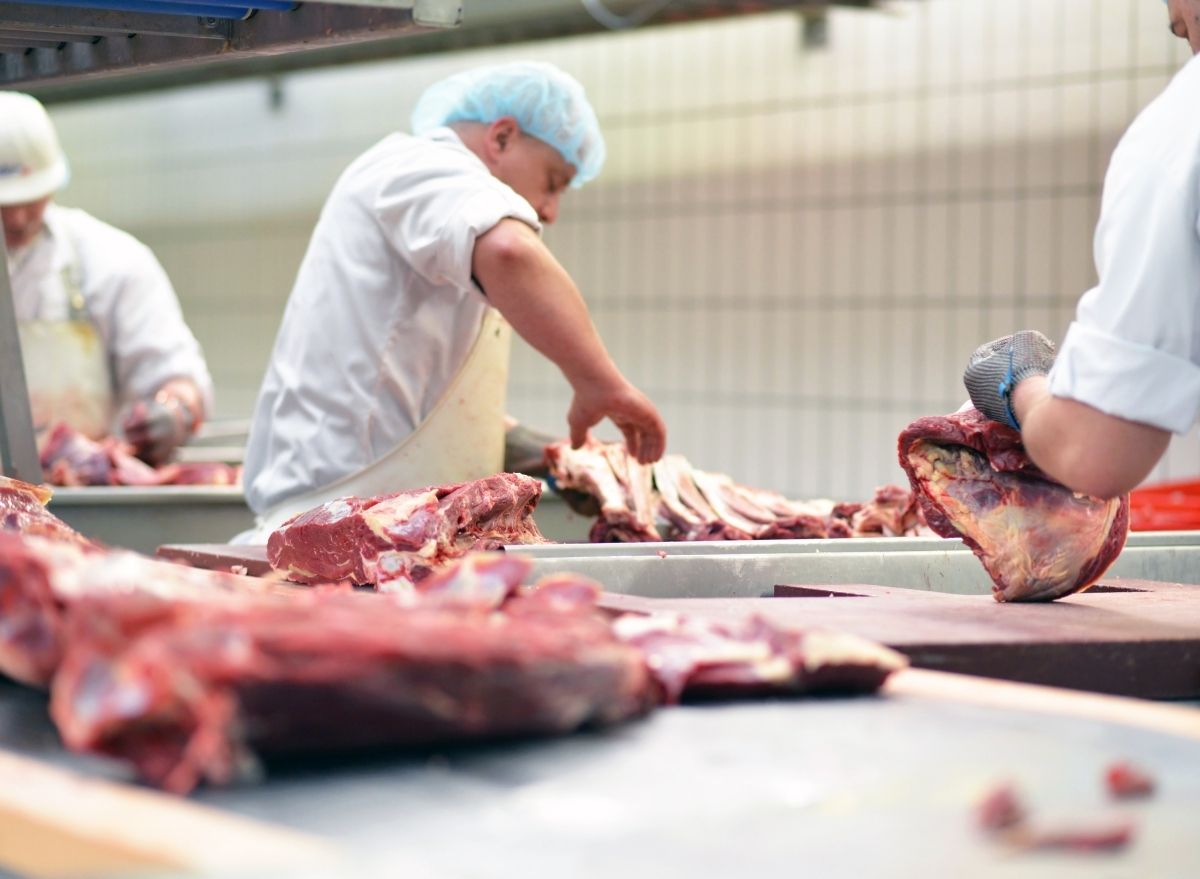 The meat industry is in hot water due to a new report released on May 12. In it, the biggest meat companies found in the grocery store including Tyson and Smithfield are being accused of lying about potential "shortages" during the pandemic in order to persuade the government to allow plants to stay open despite coronavirus risks.
It worked, and in April of 2020, an executive order was passed by former President Trump that disregarded infection hazards and kept workers in factories. Rather than save the U.S. from potential food shortages, however, the investigation alleges that the unsafe conditions killed at least 269 workers while companies reaped profits, with some even exporting meat to China.
"Meatpacking companies knew the risk posed by the coronavirus to their workers and knew it wasn't a risk that the country needed them to take," according to the staff report. "They nonetheless lobbied aggressively — successfully enlisting [the U.S. Agriculture Department] as a close collaborator in their efforts — to keep workers on the job in unsafe conditions, to ensure state and local health authorities were powerless to mandate otherwise and to be protected against legal liability for the harms that would result."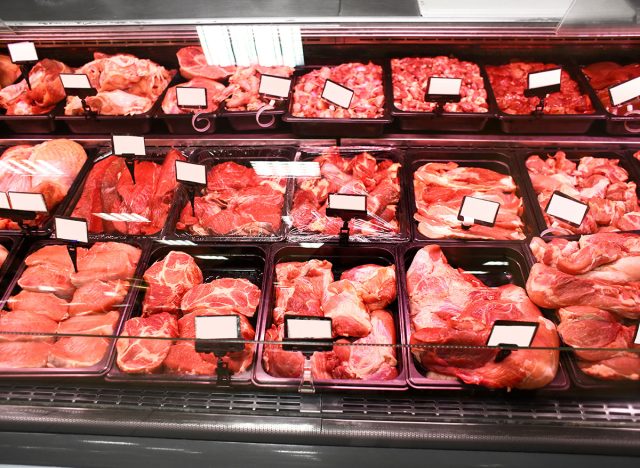 The investigation was done by a select subcommittee on the Coronavirus Crisis and indicts Smithfield, Tyson, JBS, Cargill, and National Beef. It alleges these companies repeatedly and strategically misled the public regarding a potential crisis of "protein shortages" in the event of factory delay, which the report claims was a "baseless fear."6254a4d1642c605c54bf1cab17d50f1e
The report is based on a review of 151,000 pages of documents, over a dozen survey calls with meatpacking workers union representatives, former Agriculture Department and Occupational Safety and Health Administration officials, and authorities on both the state and local levels.
According to the Washington Post, in April of 2020, the chairman of Tyson's board John H. Tyson wrote a full-page newspaper ad claiming that "the food supply chain is breaking." However, the report found U.S. pork exports were at a three-year high at the time.
The investigation also levied allegations at key players in the meat industry, particularly the leaders of Smithfield and Tyson, who were in close contact with the White House in the days before the executive order was signed. Afterward, it declared meat processing plants were a critical infrastructure for their role in the nation's food supply.
The North American Meat Institute responded to the allegations, saying the report "distorts the truth about the meat and poultry industry's work to protect employees during the COVID-19 pandemic."
If you're thinking about skipping the meat, check out: 7 Worst Bacons to Stay Away From Right Now.
Amber Lake
Amber Lake is a staff writer at Eat This, Not That! and has a degree in journalism from UNF in Jacksonville, Florida.
Read more about Amber