7 Mistakes You Should Avoid at Dine-in Restaurants
Local eateries are opening up in many states, but you should still follow these tips to stay healthy.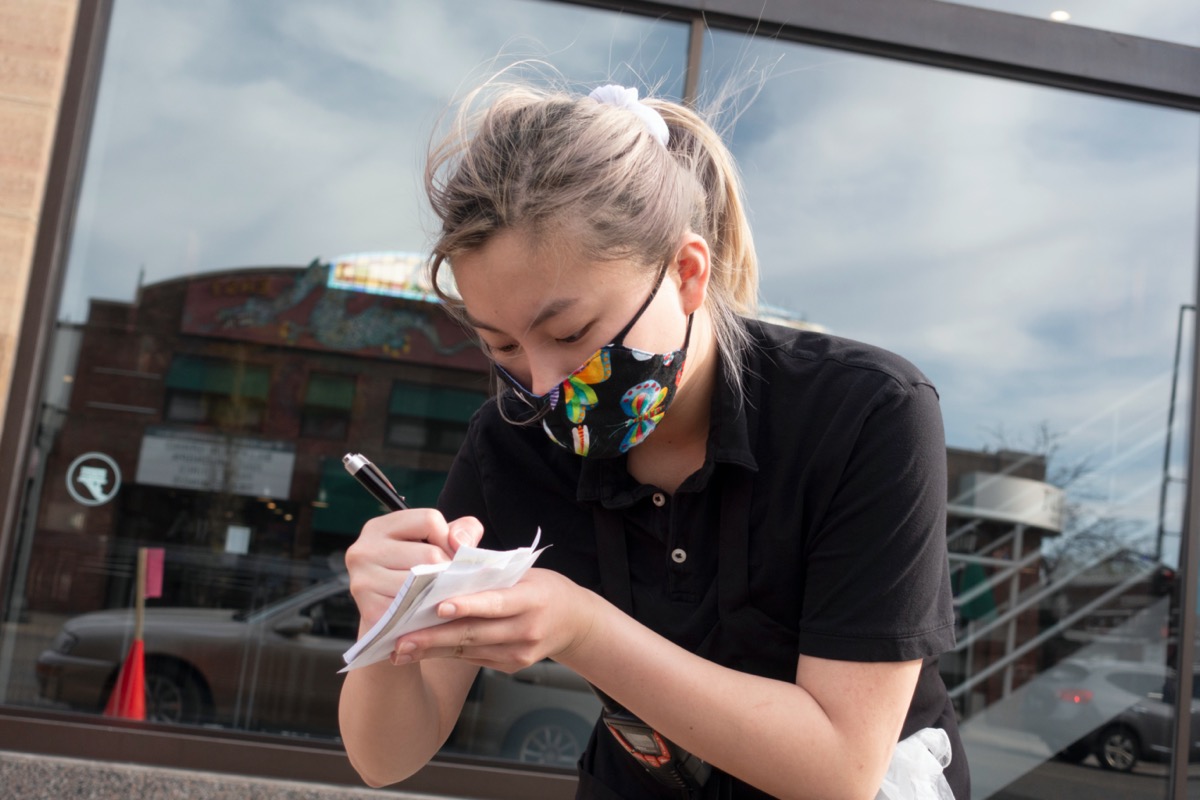 Restaurants are opening up in a number of states across the nation as the country slowly emerges from lockdown. While this is great news for restaurant owners and their staff who are in dire need of business, there are still significant risks presented by the potentially deadly COVID-19 contagion.
The vast amount of dining establishments are opening up by following strict guidelines put forth by the Center for Disease Control, but it's not as if the CDC can actively enforce their public health guidance in-real-time all across the country. As a result, here a handful of mistakes to avoid in order to stay safe and healthy at reopened restaurants in the age of coronavirus. (And, for more reopening restaurant info, make sure to sign up for our newsletter for the latest updates.)
As data has emerged about what conditions are most conducive to the transmission of COVID-19, one thing is clear: Being outside is much better for you than being indoors! Turns out, being in a highly-trafficked and poorly ventilated indoor location puts one at most risk of getting the coronavirus. So if your favorite eatery offers an option to dine al fresco? Take it!
Public bathrooms are a place you want to try to avoid as much as possible amid the pandemic, seeing as COVID-19 can easily be spread via the aerosolization of fecal matter when you flush the toilet. But that's not all: You can also be exposed by people drying their hands. Bacteria, viruses, etc. from their hands [gets] flung into the air with the use of many of these hand driers. If you can, it's best to hold it until you get home.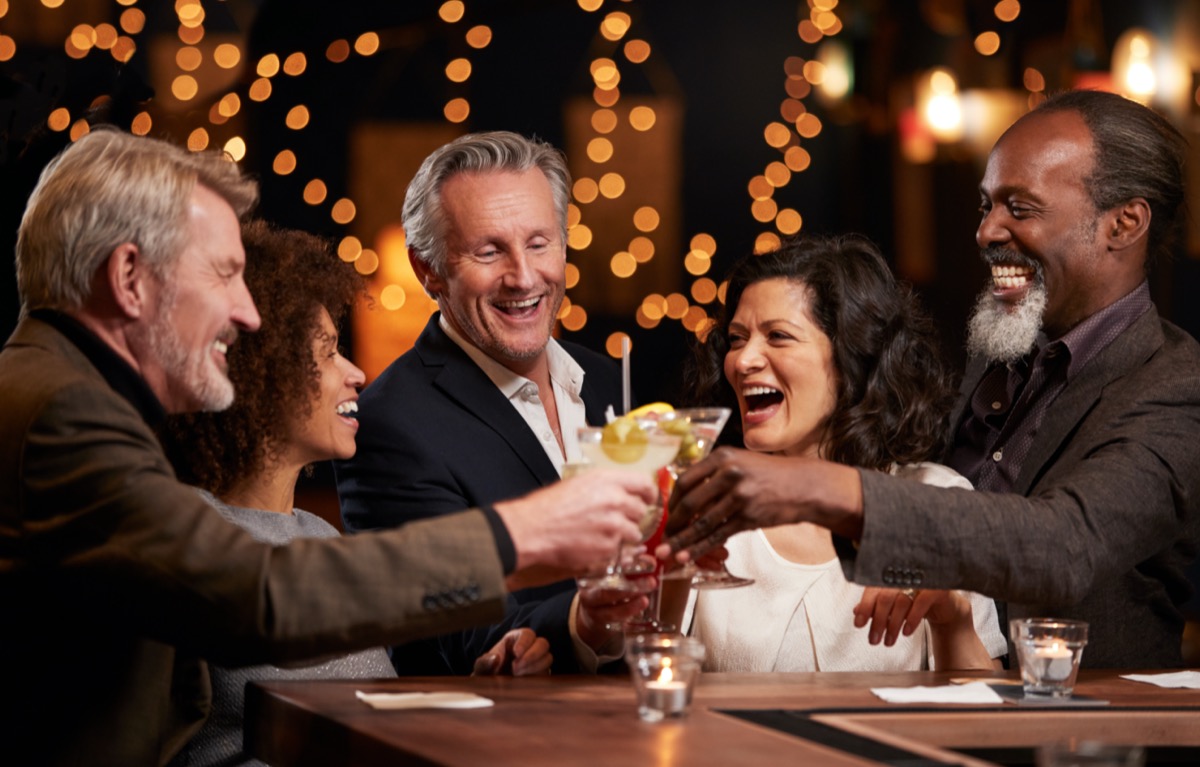 This may seem odd, but what we know about the spread of coronavirus is that the spread of it via droplets or in aerosol form is far more dangerous than handling something that someone else has touched. In fact, the CDC even amended their guidelines to make this point clear. Since bars have wet and aerosol moistures in their area all the time (from making drinks, washing glasses, etc.), it's best to play it safe and sit away from the bar.6254a4d1642c605c54bf1cab17d50f1e
Getting food from the buffet.
This likely won't even be an option that's available when restaurants reopen, but in case it is where you're dining, steer clear. It can be a hot bed for spreading the contagion—sneeze guards or not.
When you pay with cash, both you and your server are exchanging money that has been handled by hundreds of people before you. If you can, pull out the plastic and pay with your debit or credit card.
Not making a reservation.
Fewer restaurant options and more socially distant tables means good luck getting a reservation at the hottest spot in town! Rather than take your chances (or wait in a line outside, which can up your risk), make a reservation if you can. This is one small way to help restaurant owners right now, who are doing the best they can to support their employees during this time.
Failing to social distance.
Sure, there are clear upsides to restaurants reopening: They'll have roomier dining rooms (quieter dining, more space to stretch out, etc.), but this will come with some downsides, too (harder-to-get reservations immediately come to mind…). Still, social distancing rules should be followed at all times. That means being at least six feet apart from other diners and keeping your distance from servers and waitstaff as well. For more, check out these 9 restaurant reopening guidelines that the CDC recommends.