These Are the Ways the CDC Wants Your Favorite Restaurant to Look Totally Different
Things may look different, but these guidelines will help protect customers and employees.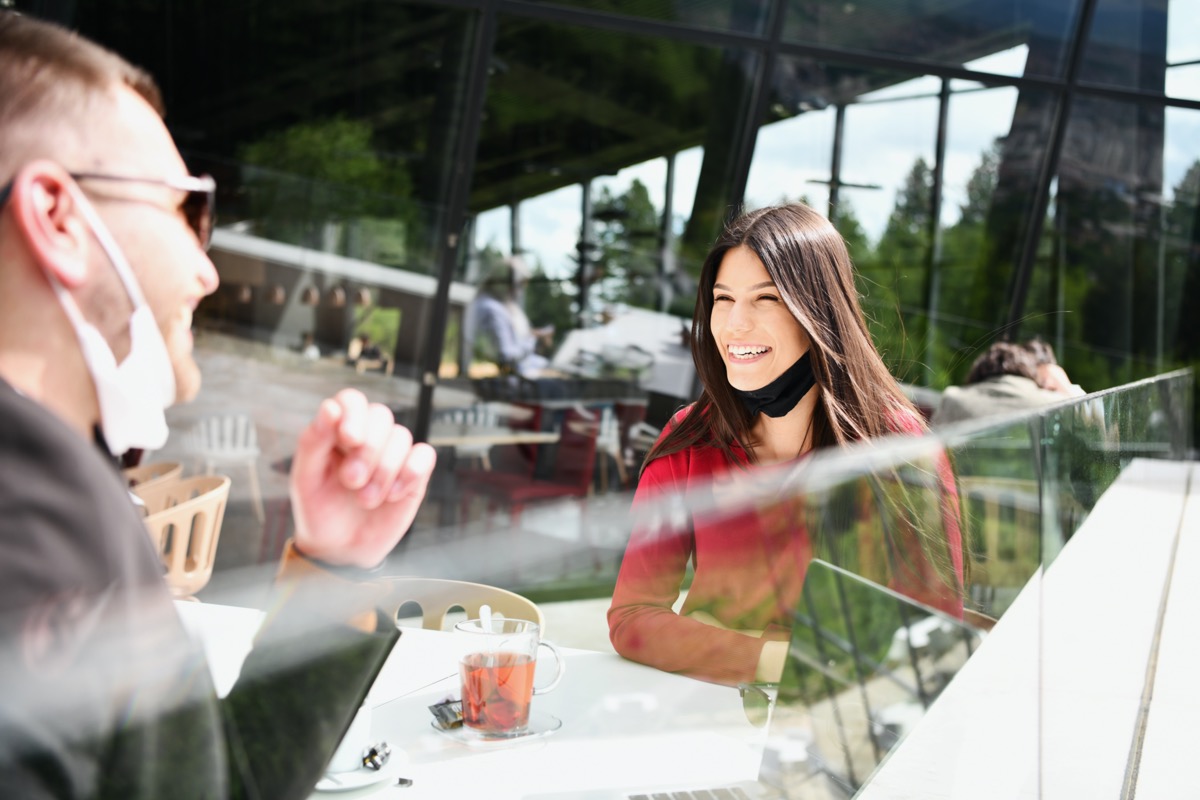 As restaurants and bars start to slowly open back up around the country, the Center for Disease Control (CDC) released a list of guidelines for eating establishments to follow in order to ensure safety—and lower the risk of coronavirus. In their published restaurant guidelines, the CDC was very clear that these considerations are meant to "supplement—not replace—any state, local, territorial, or tribal health and safety laws, rules, and regulations with which businesses must comply." This means that the states and local officials still have a say in how these businesses are run, while the CDC provides restaurants with a set of guidelines to ensure the safety and health of customers and employees.
So if you decide to take a trip to your favorite eateries in town, here are a few ways they are probably going to look different, according to these thorough CDC guidelines.
Restaurants should prioritize outdoor eating.
While eating at a distance is already a risky measure, the CDC says that the best-case scenario is to eat outside at a distance instead of eating inside a building. While ordering takeout, drive-through, and delivery are still the lowest risk options for spreading coronavirus, the CDC says that outdoor seating is the next best thing that can still keep the risk low, while you still enjoy your favorite restaurants on-site.
All tables should be six feet apart.
In an effort to continue social distancing, the CDC recommends that all tables should be spaced six feet apart to avoid the risk of spreading the disease. This might mean that your favorite restaurant will have fewer tables and chairs to seat inside the restaurant, and longer wait times to actually get a table. However, keeping a safe distance is the only way customers and employees can decrease the risk of spread on the premises.
And for more news on coronavirus and cities reopening, sign up for our newsletter to get the latest coronavirus foods news delivered straight to your inbox.
One staff person should be appointed for COVID-19 concerns.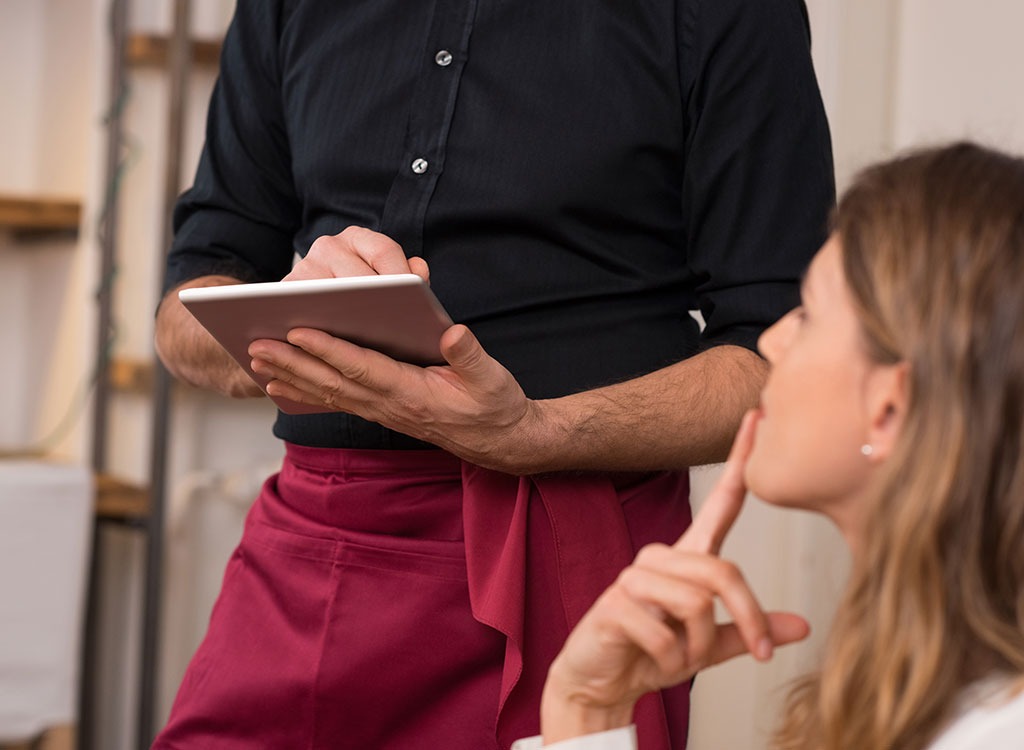 The CDC restaurant guidelines say that one staff person should be appointed for each shift to be responsible for reporting any COVID-19 concerns. All staff members will be notified who that person is during the shift, and how that person can be contacted if they need to report any concerns. Policies say that staff should report to that person if they are seeing any symptoms of COVID-19, test positive for the illness, or were exposed to someone with it within a 14 day period.
Along with this precaution, staff members are recommended to be wearing face coverings and will be properly trained on cleaning and disinfecting routines for the restaurant.
Restaurants should continue to offer takeout, drive-thru, and delivery.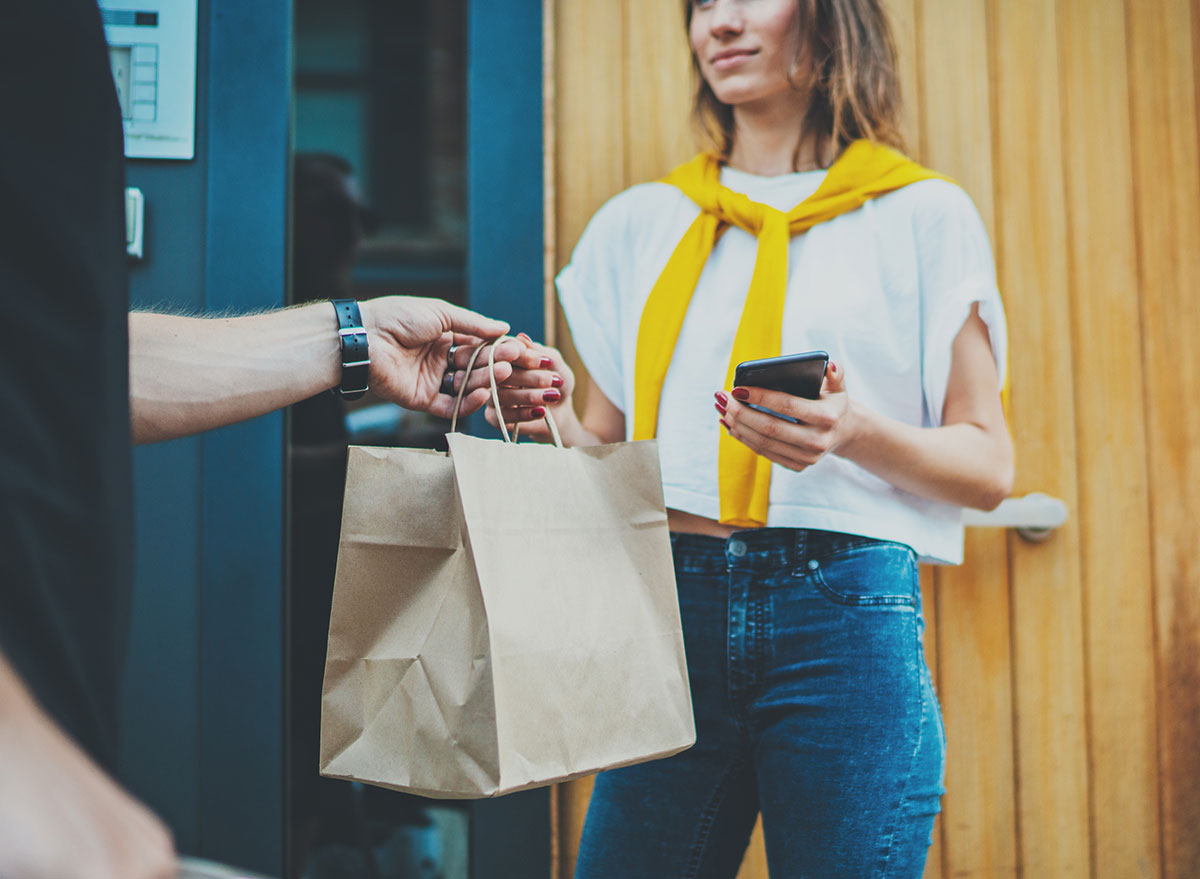 While many restaurants have ended up closing down due to the pandemic, there are numerous restaurants thriving by using takeout, drive-thru, and delivery services. Any restaurant that can easily supply these types of services to customers can obviously continue to do so, and it may be common for your favorite restaurants to encourage you to choose this service instead of eating on the premises for the foreseeable future.
Customers may have to wait for a table away from the restaurant.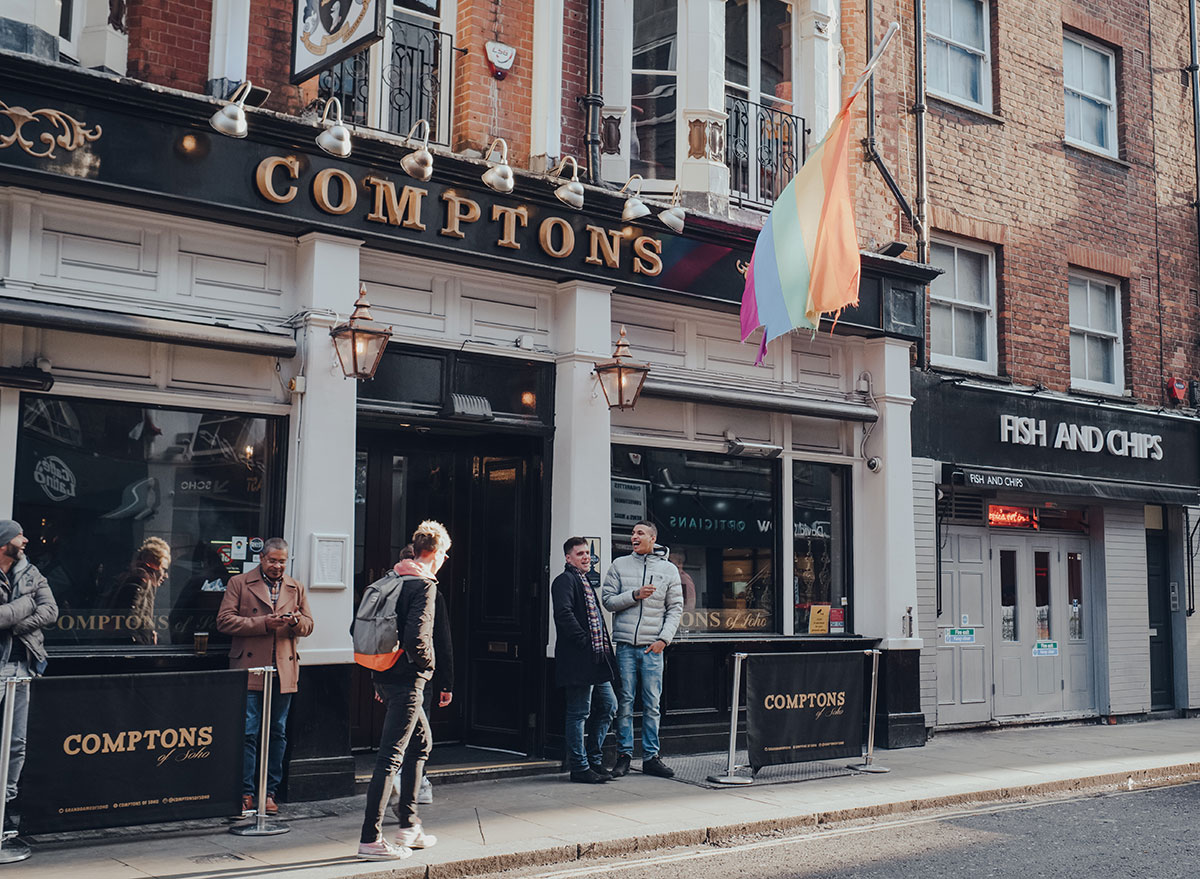 While some restaurants used to allow customers to wait in lobbies or right outside the restaurant, people in closer proximity (that aren't essential to the restaurant experience) don't have to remain so close to other customers and increase the risk. Instead, restaurants may enforce waiting for tables at a distance such as in cars or designated waiting areas. While some restaurants use buzzers to inform customers that their table is ready, other restaurants could even avoid physical contact through a device by doing the same type of service contactless through a texting app, so customers can be notified of their ready table on their phones.
Customers may be able to order ahead of time.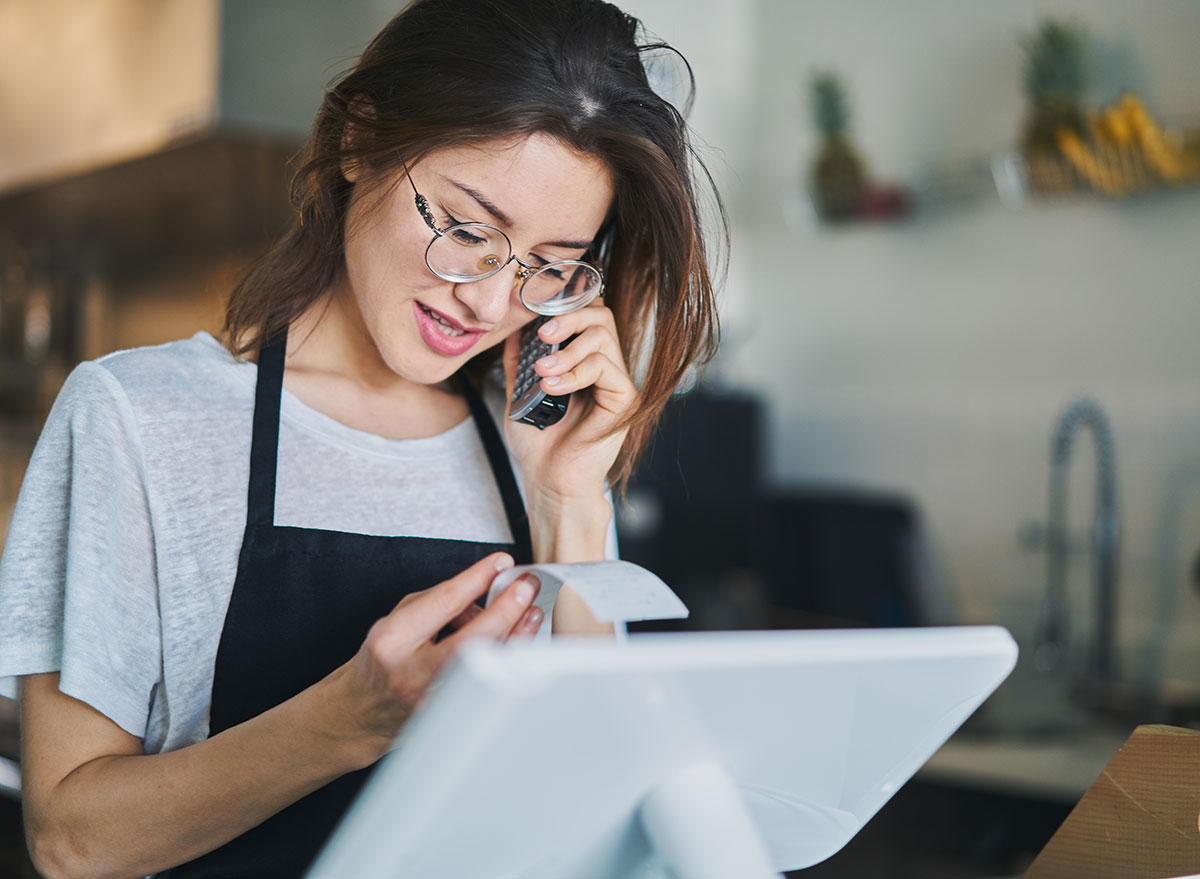 With fewer people actually in the restaurant, this could mean longer wait times for customers to actually eat at their favorite establishments. One way the CDC recommends to enforce social distancing (and still give people the eating experience they want) is ordering in advance. That way customers can still sit down and enjoy a meal at their favorite spots but can skip the part where they sit and wait for their food on the premises.6254a4d1642c605c54bf1cab17d50f1e
Restaurants should have potential physical barriers and visual guidelines in the restaurant.
Just like how grocery stores are enforcing walking signs to keep people moving in certain directions (and keeping a safe distance), restaurants will likely do the same type of visual guidance. The CDC restaurant guidelines say that using tape on the floors and sidewalks, as well as signage in the restaurant, should be used. Physical barriers may even be used to help guide where lines for bars and kitchens should go.
There will likely be no self-serve food and drink stations.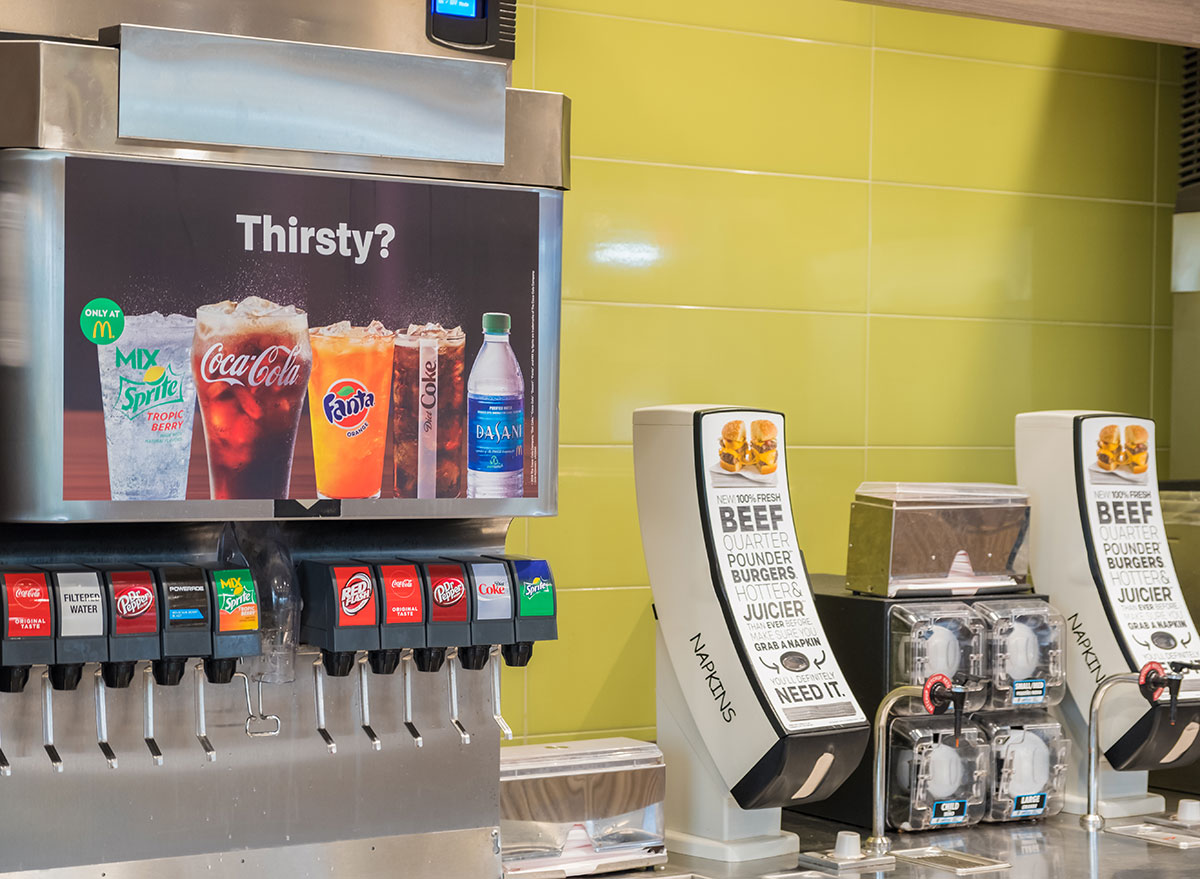 While buffets and self-serve salad bars are a fun part of the restaurant experience, it may be a while before customers see these types of amenities in restaurants. The CDC restaurant guidelines recommend against using these types of stations for now, as it requires using shared appliances, which could increase the risk of the virus spreading.
Overall, there will be less people in the restaurant.
While the waiters, bartenders, chefs, hosts, and busboys are all important parts of the restaurant experience, there are other managerial positions that don't exactly require those workers to be in the restaurant for their work. The CDC recommends that any employees that handle those managerial tasks—like inventory management or other administrative duties—should continue to work remotely. Because they aren't essential to the functioning of the restaurant on location, these workers can stay home and minimize the risk of COVID-19 spreading.