How Restaurant Owners are Supporting Their Employees Right Now
These NYC business owners are doing everything they can to pay their staffs during lockdown.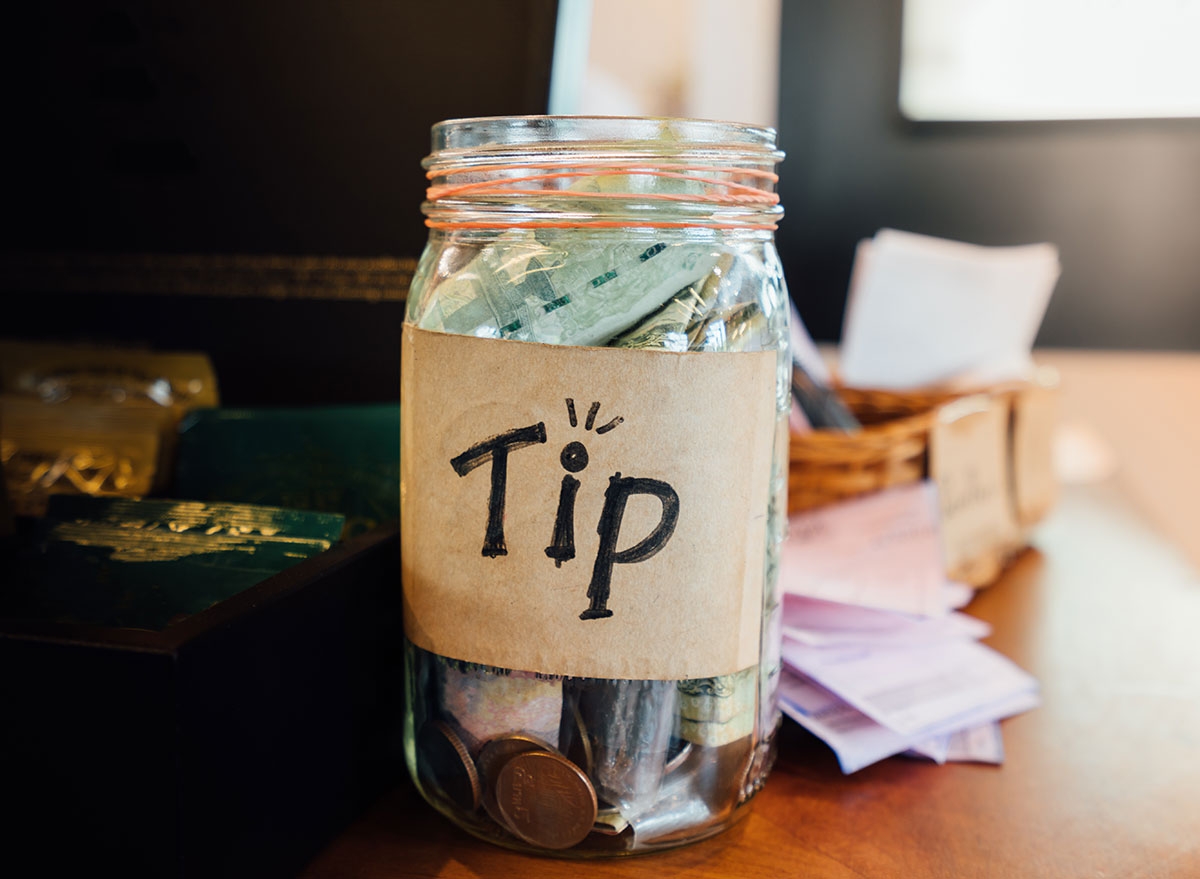 Roughly 3.3 million Americans filed for unemployment benefits last week as a result of the COVID-19 pandemic—the highest number since October, 1982, when 695,000 Americans filed claims.
The hospitality industry is among the largest group of the working class that make up that number. On March 18, the leading labor union for hospitality workers said it expects 80 to 90 percent of  its 300,000 members to lose their jobs.
Even more devastating is the number of jobs in the restaurant industry that are projected to be lost. The National Restaurant Association predicts 5 to 7 million restaurant workers will be out of a job as a result of this pandemic.
In light of these every-changing, unprecedented times, local restaurants owners in and around New York City are doing everything they can to support their staff members financially.
Here are seven small business owners that are making efforts to continue giving their employees some type of income, and exactly how they're doing so:
Loquito: Hoboken, New Jersey
Chef Stephen El-Hassan, owner of Lebanese taqueria Loquito and bagel shop O'Bagel in Hoboken, New Jersey is making sure his staff is taken care of during this challenging time. At Loquito, he is offering a special quarantine menu which includes a bowl with seasoned rice, shredded lettuce, and your choice of either chicken, avocado falafel, or chipotle mushrooms among other ingredients. He is selling this meal for just $7.95 and all money from sales will go straight to his staff.
At O'Bagel, El-Hassan will donate a dozen bagels to local medical professionals as well as those who work in the police force and at the fire department for every dozen bagels you order online. Way to go Stephen!
RELATED: Yelp Is Providing $25 Million in Relief to Local Restaurants and Bars Right Now.
Speedy Romeo Pizza: Brooklyn, New York
The owners of Speedy Romeo Pizza in Clinton Hill, Brooklyn and Lower East Side, Manhattan need your help. As articulated in the restaurant's Instagram post, 95 percent of staff between both locations was laid off as a result of the COVID-19 pandemic.6254a4d1642c605c54bf1cab17d50f1e
"We did everything we could to take care of our 50 employees after layoffs, and of course, it's going to be far from enough. Please help us reach our goal."
The restaurant set up a Go Fund Me page to help support its staff, with 100 percent of donations going directly to team members. So far the restaurant has raised over $4,500.
Lighthouse: Brooklyn, New York
The Lighthouse in Williamsburg, Brooklyn set up a Venmo account dedicated to supporting its staff during this time. Aside from donations, proceeds from purchasing gift cards or ordering takeout and delivery on Seamless will go to employees.
The West Coffeehouse: Brooklyn, New York
Think about your local coffee shop that you always frequent. They always provide you with your favorite cup of joe, and now may be the best time to show them a little love in return by offering a generous tip. The West in Williamsburg, Brooklyn has a walk-up window that you can order food and beverages—lattes and cocktails and all—from. In addition to ordering grub and drink, you can send a tip to The West Digital Tip Jar exclusively for the staff via Venmo.
Cote Korean Steakhouse: New York, New York
Cote in Manhattan, New York closed shop on Sunday, which means all 87 employees were laid off. Still, management is doing what they can to make sure their staff receives some income during this time, but that isn't enough.
"We also made a commitment to support every full-time employee with $200 a week and every part-time employee $100 a week for as long as the restaurant could afford it. We also promised we would not leave anyone behind. It may not sound like a lot, but this amounts to $18,000+ per week, and while we are doing everything in our power to sustain it and keep the restaurant alive, it has become abundantly clear that we will not be able to continue for very long."
The restaurant has set up a Go Fund Me account to help support its staff, with all donations going directly to the near 100 team members who, for now, can't look forward to a weekly paycheck.
Melba's: Manhattan, New York
According to the Infatuation, Melba's Restaurant in Harlem, Manhattan for the first time ever is offering delivery, making its southern comfort food available to all in the area. Ordering mac and cheese and wine-braised short ribs will enable employees to still receive some income during this time.
Adda Indian Canteen: Queens, New York
In Long Island City, Queens, Adda Indian Canteen is one of three restaurants (Rahi and Masalawala are also under the same management) that has let go of management salaries and made significant cuts in its budget in response to its temporary closure. With over 100 people out of work, management has set up a support fund on Go Fund Me asking community members to help out.
"Everything that we are today is due to the passion, grit, and leadership of these individuals. We simply cannot sit back and let them fall through the cracks at a time when they need us most. Therefore, we are setting up a support fund where our friends, family, and patrons can come together and donate to help the staff in need."
Additionally, Adda teamed up with Off Their Plate and World Central Kitchen to provide meals for frontline healthcare providers and hospitality workers in NYC. Last night, restaurant staff served meals to those working at NYU Langone Health and tonight they will be serving meals to staff at Elmhurst Hospital.