12 Most Popular Drinks in America—Ranked!
Where does your favorite fall on the list?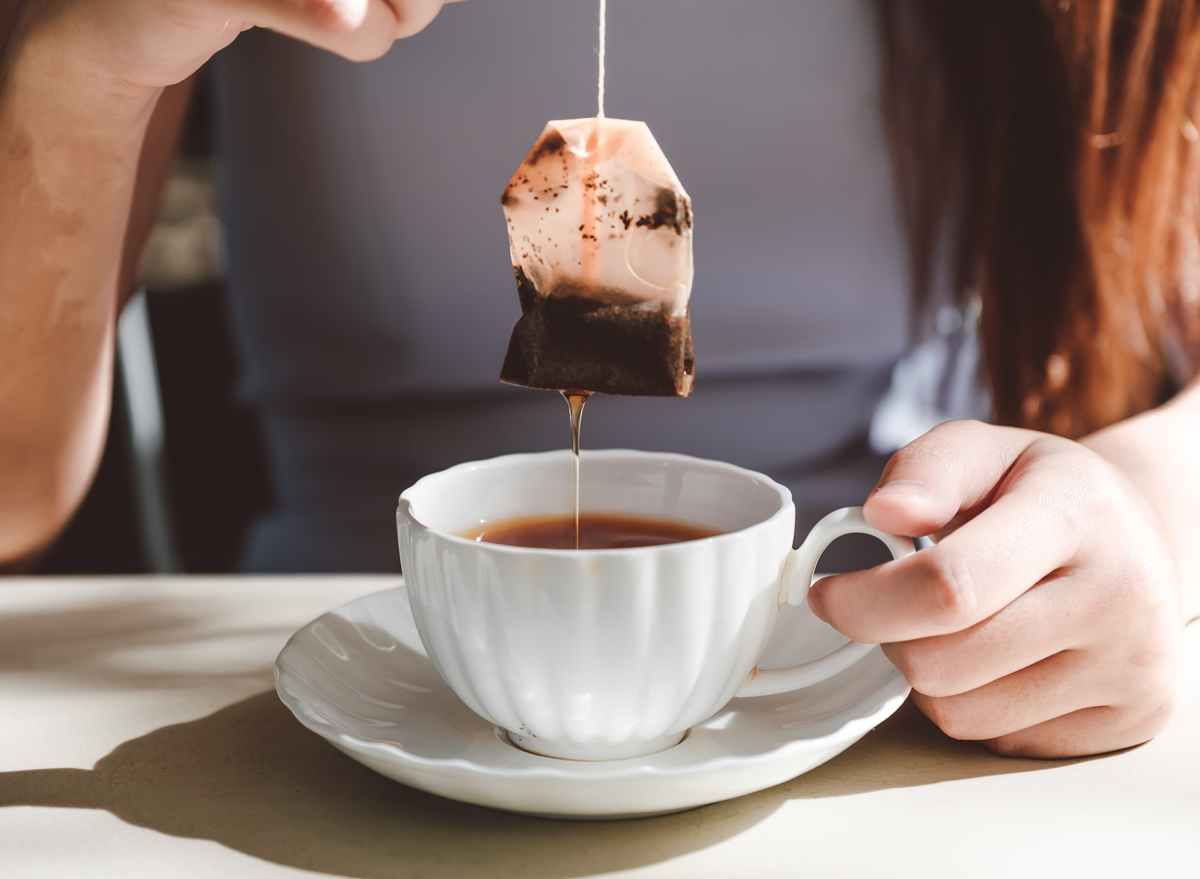 Americans have very specific preferences with their beverages. Some people have to drink five cups of coffee a day, while others will only sip on tea. Some people avoid bottled water at all costs, while others crave the convenience. Have you ever wondered if your drinking preferences are normal or if you're in the minorty of beverage lovers?
With the help of a recent Statista report, we found out the most popular beverages in America and ranked them by the percentage of the population that consumes them. Find out what drinks everyone stocks in their fridge and those that most of us pass on.
Here are the 12 most popular beverages in America—ranked from least to most consumed.
Spirits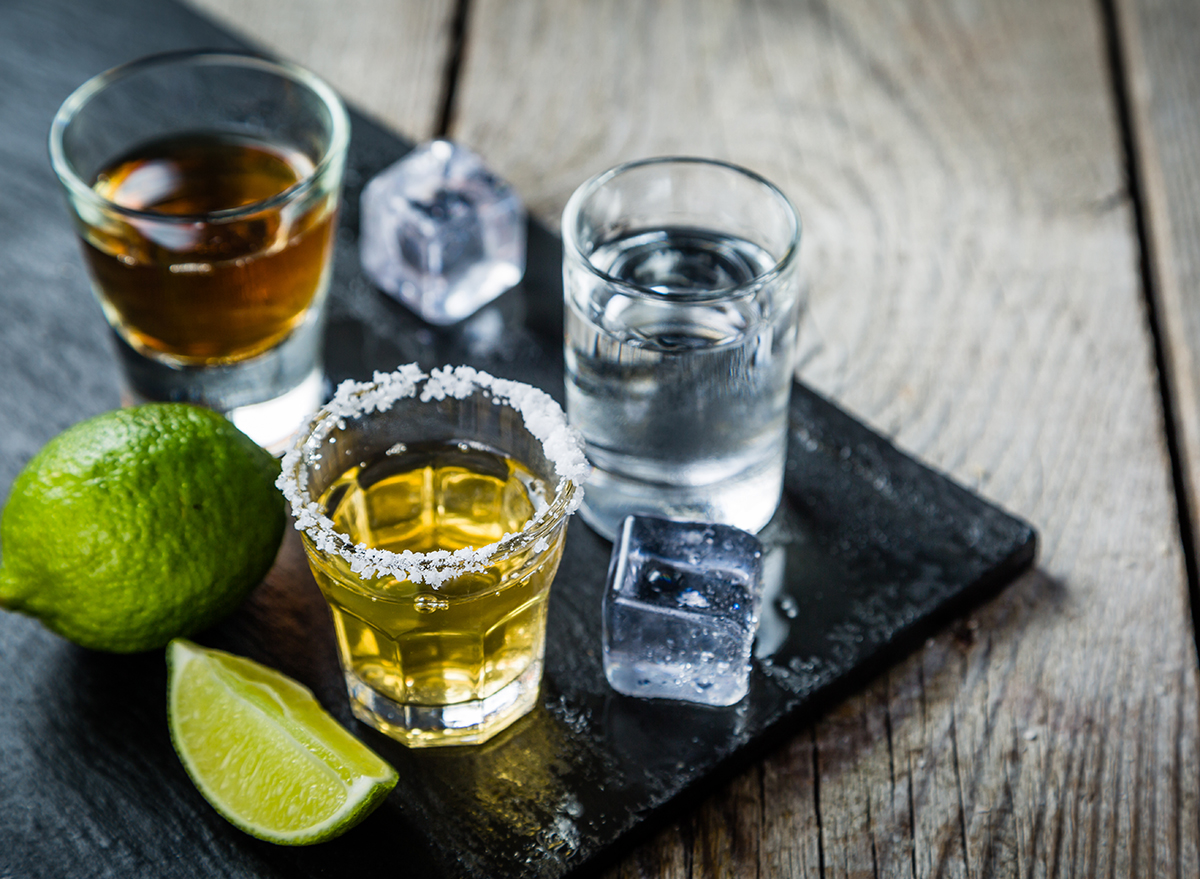 Consumption share: 1%
There's no denying that we're in unique times. After the coronavirus hit and bars and restaurants had to close, liquor sales soared. According to market research firm Nielsen, sales of spirits at the end of March climbed 75 percent compared to the same period last year. With the growing trend of at-home cocktails, you may see liquor move up on this list very soon.
STAY INFORMED: Sign up for our newsletter to get the latest food news delivered straight to your inbox.
Value-added water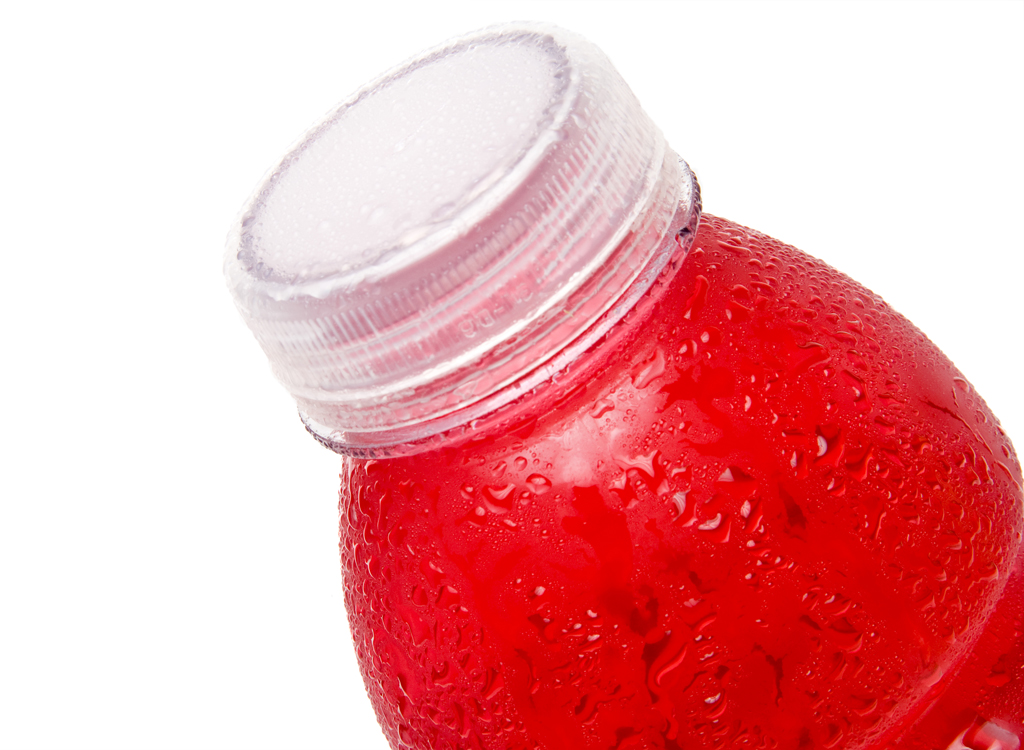 Consumption share: 1.3%
Antioxidants, electrolytes, vitamins, hydrogen, oxygen… the list goes on. Companies have gotten rich off adding these micronutrients to water in the name of improving your health. But when these enhanced waters are high in sugar or if they don't have these value-add micronutrients in sufficient quantities to impact your health, you're essentially just pouring money down the drain—it's a good thing that few Americans buy into this ploy.
Energy drinks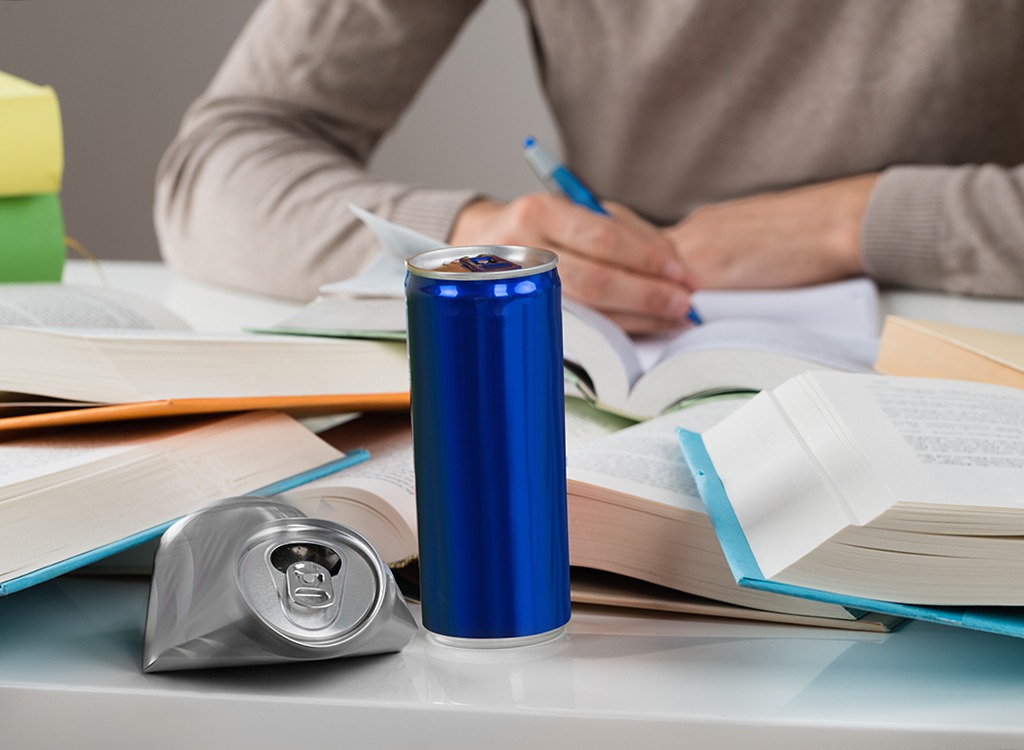 Consumption share: 1.3%
Americans love to reach for a caffeinated, vitamin-rich can when they're pulling all-nighters or need a jumpstart to their day. It may be hard to hear, but many energy drinks are loaded with sugar and bad-for-you ingredients that are likely harming your health. If you want to keep drinking these beverages, try The Best Energy Drinks For 2020 (And Which to Avoid).
Wine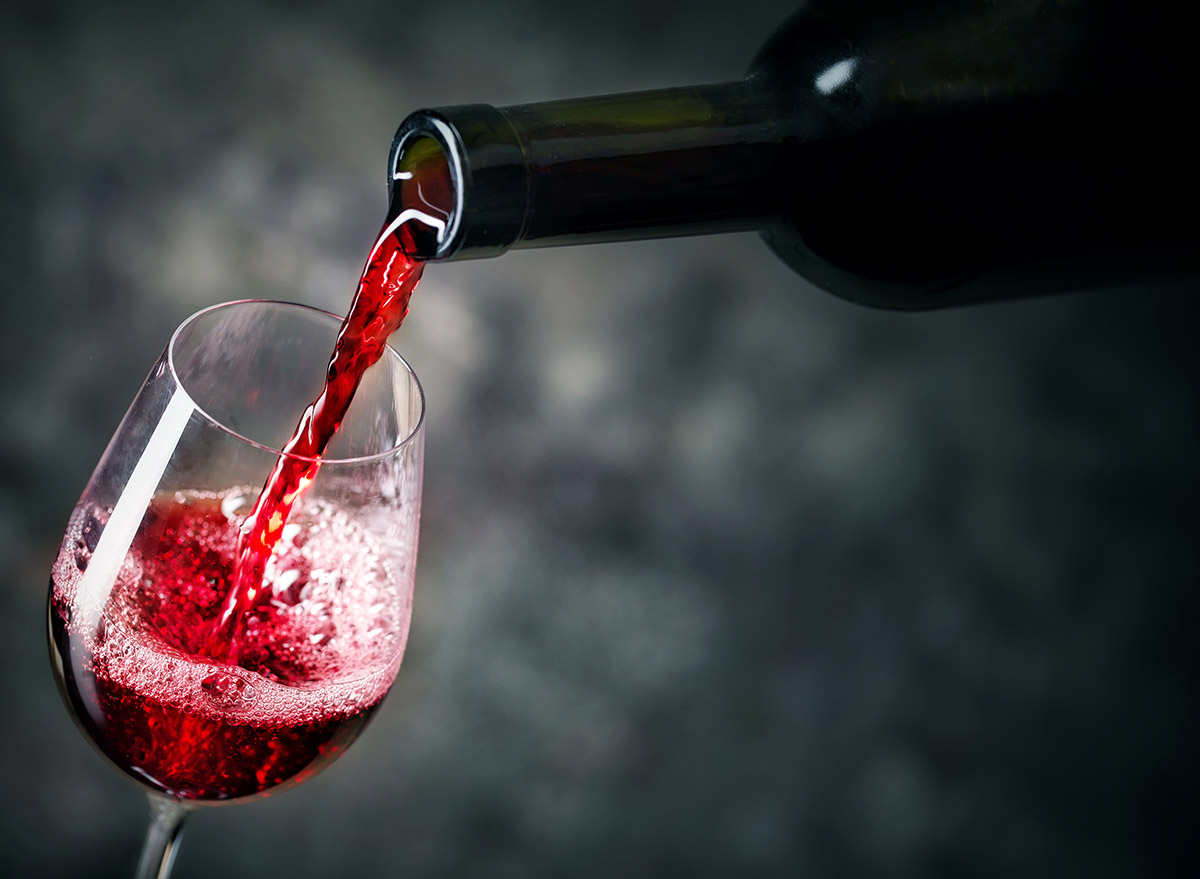 Consumption share: 1.6%
A small but passionate percentage of Americans enjoy a glass of wine regularly. That's probably a good thing since wine is The One Thing You Can Drink Every Day for a Longer Life.
Sports drinks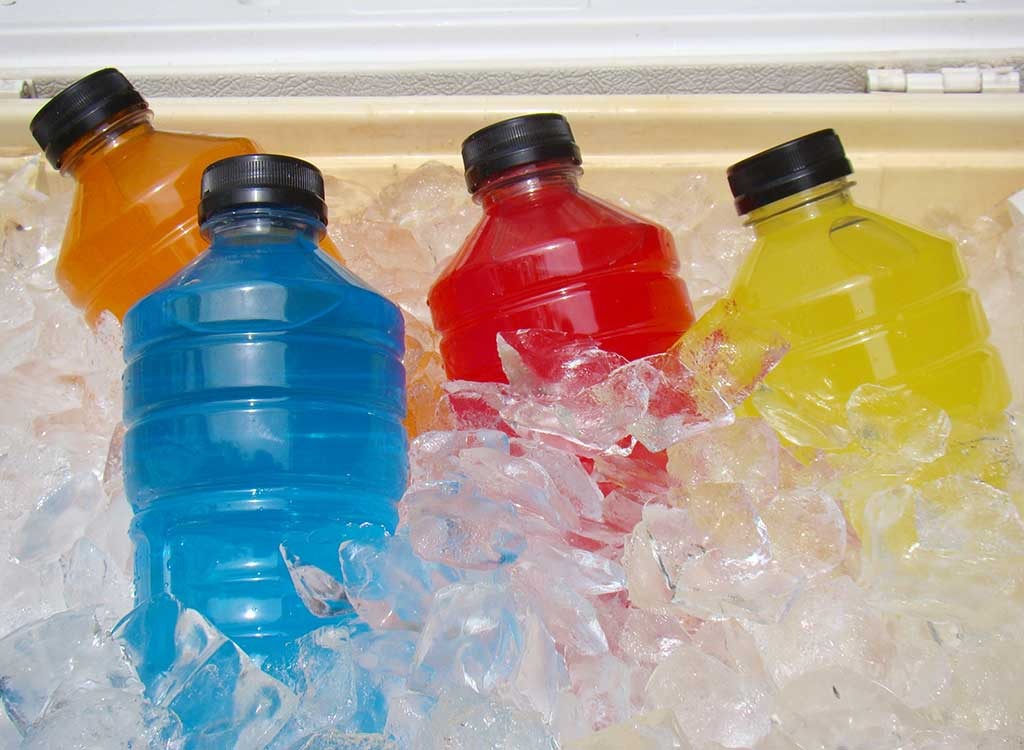 Consumption share: 2.8%
Great news that Americans are working out a lot—bad news that most sports drinks have more sugar than you really need after a sweat sesh.
Fruit beverage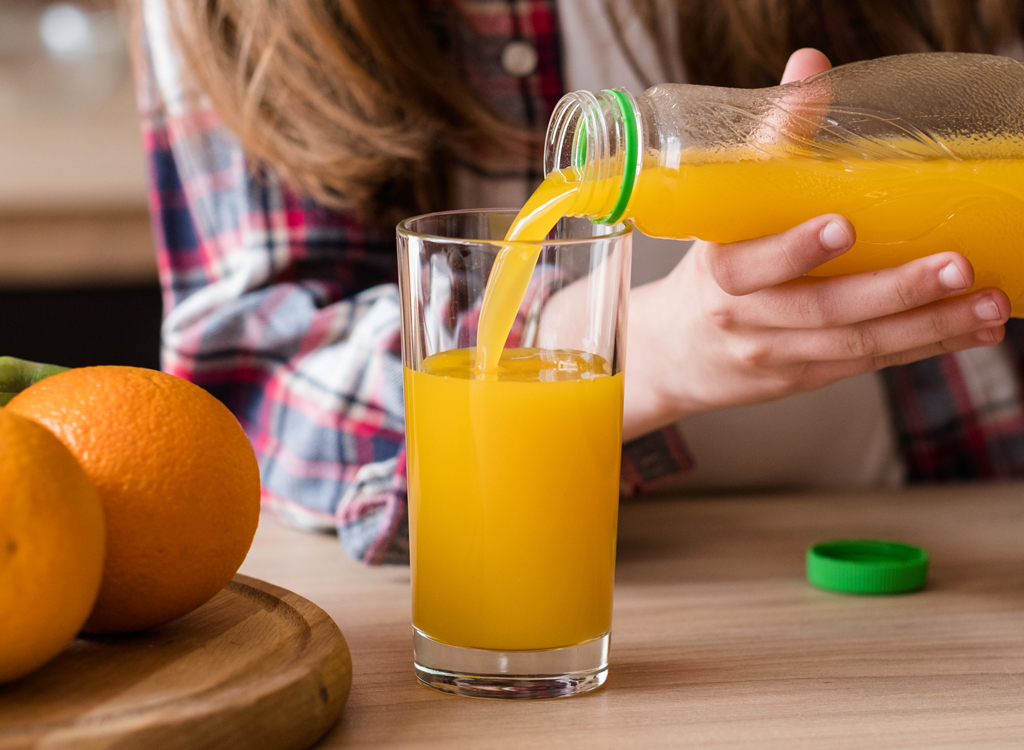 Consumption share: 5.2%
We've grown up with a glass of OJ paired with our morning meal, and the trend has continued through the years. But before you pour yourself your next glass, you should know What Happens to Your Body When You Drink Orange Juice.
Tea
Consumption share: 6.5%
With the all the incredible benefits of drinking tea every day, it's no wonder that it's one of the most popular beverages in America.
Milk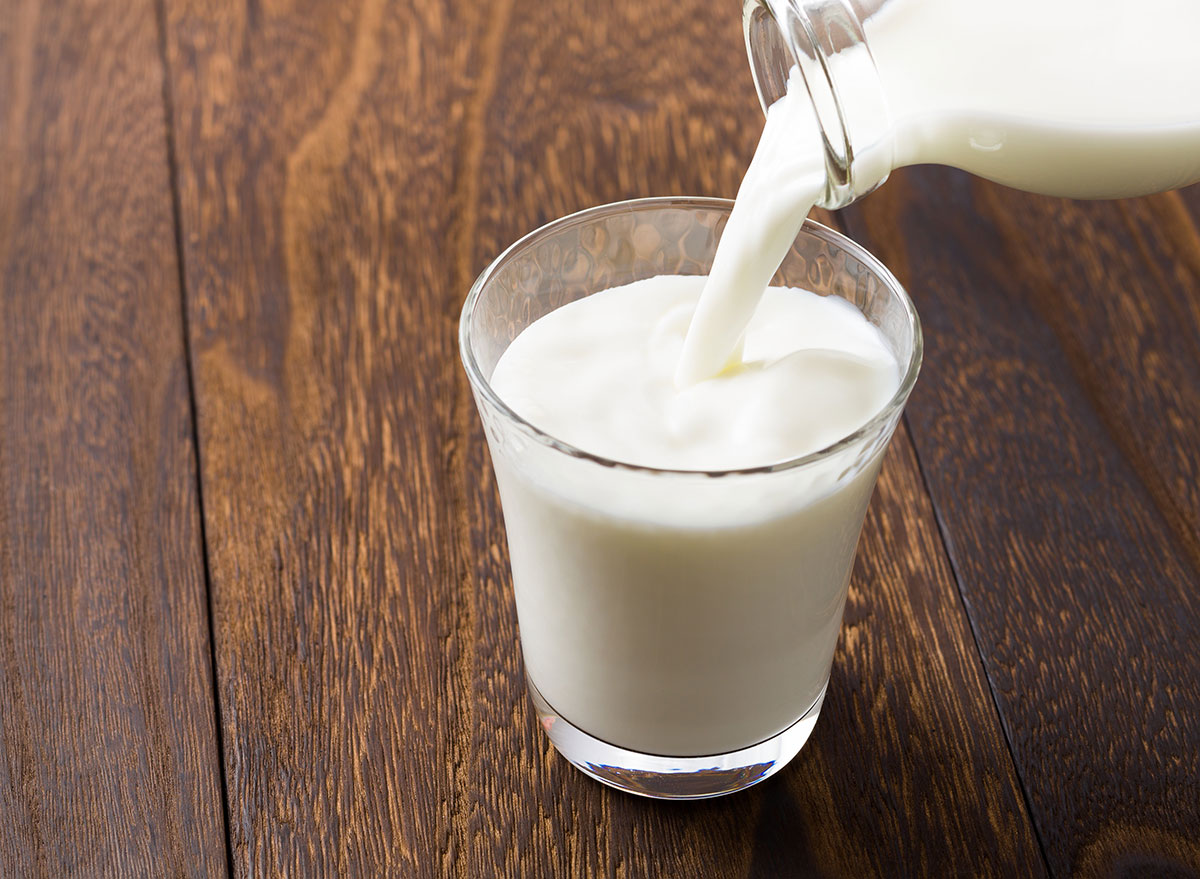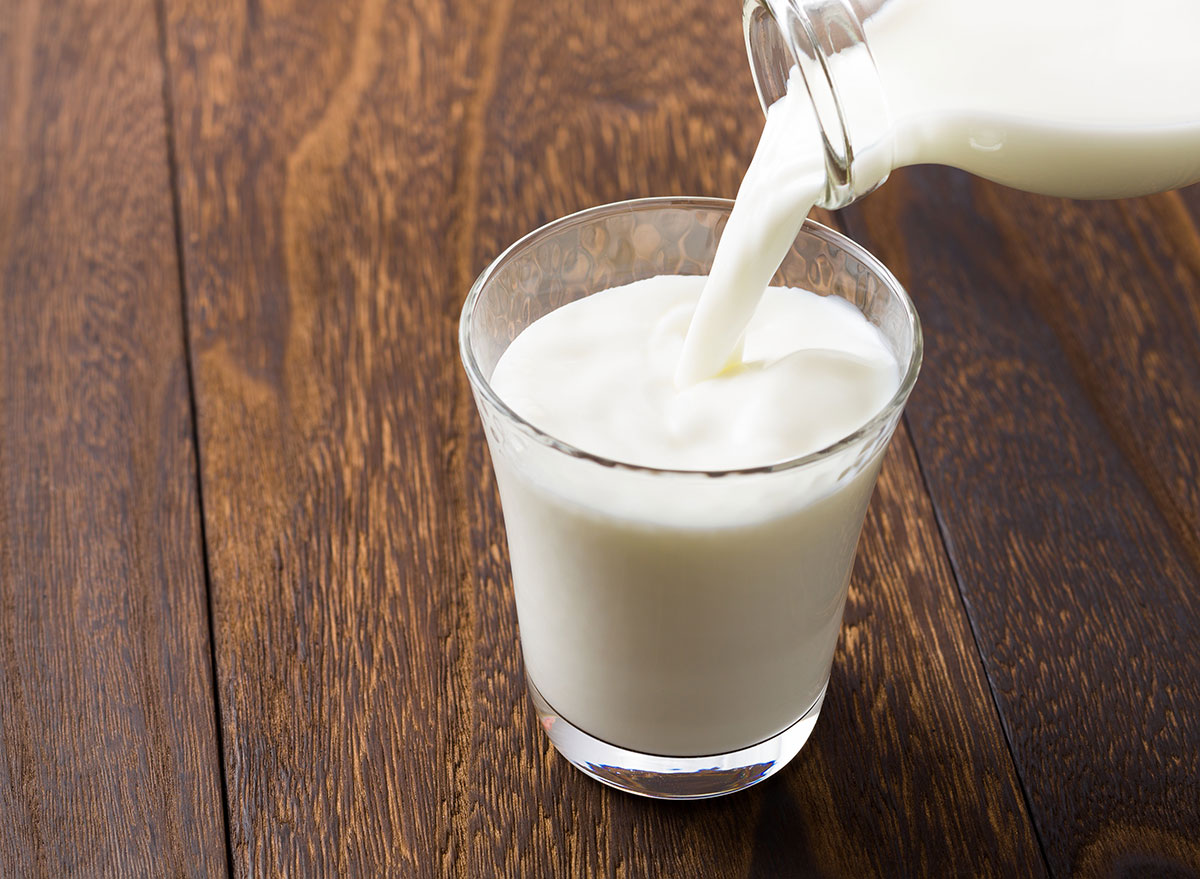 Consumption share: 9.7%
Despite the fact that 65 percent of the human population has a lactose intolerance, milk remains one of the most popular beverages in America. If you struggle to digest the beverage, read up on how Lactose-Free Milk Solved My Bloating—It Could Work For You, Too.
Beer/cider
Consumption share: 11.3%
It's no wonder beer is one of the most popular beverages in America—it's the perfect drink for our favorite pastimes: tailgating and watching sporting events.
Coffee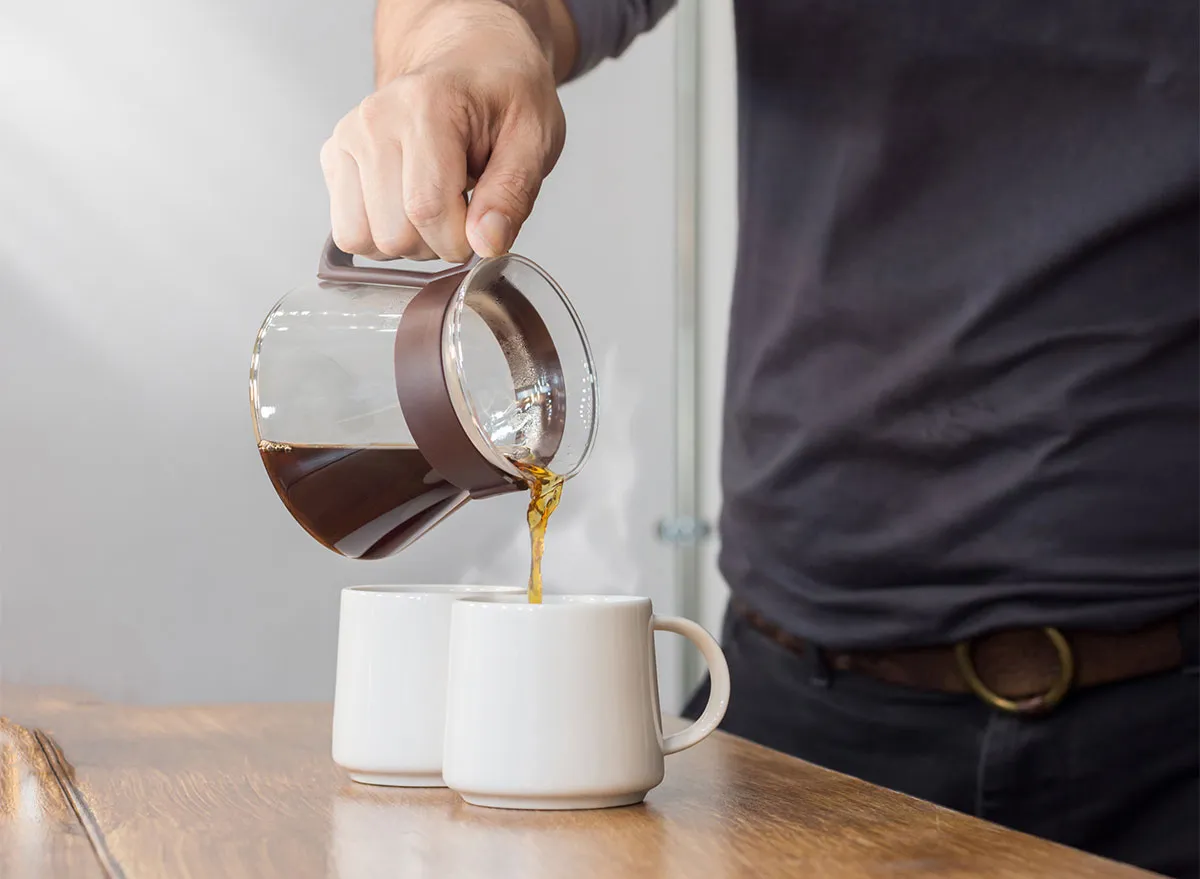 Consumption share: 12.6%6254a4d1642c605c54bf1cab17d50f1e
America definitely love their coffee—it comes in at the second most-popular drink in America. If you're among the 12 percent, you should read up on the 7 Things You Should Never Add to Your Coffee before you order your next cup of java.
Carbonated soft drinks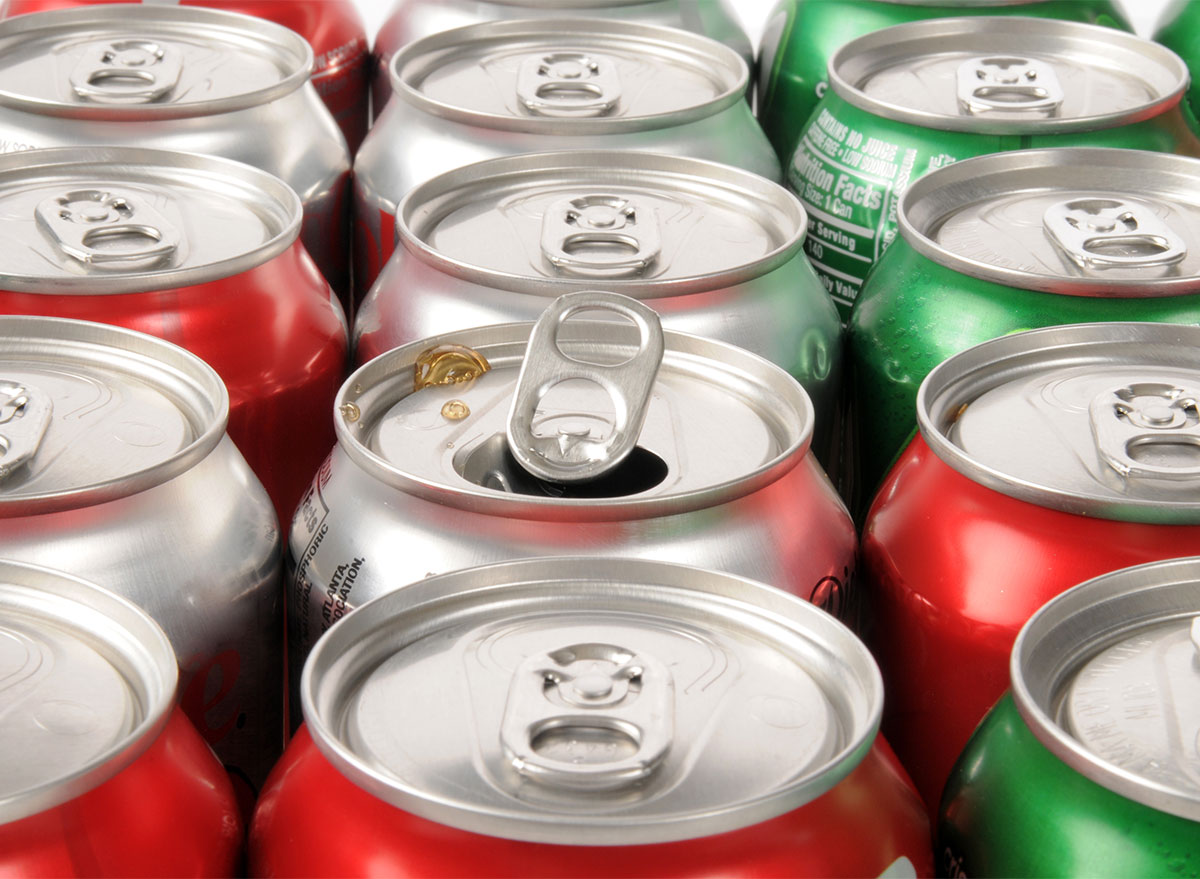 Consumption share: 21.9%
It should come at no surprise that the beverage that's so core to our culture is one of the most popular in America. But if you're among the nearly 22 percent of the country who drinks this sugary beverage, you should consider these 5 Surprising Reasons to Finally Give Up Soda.
Bottled Water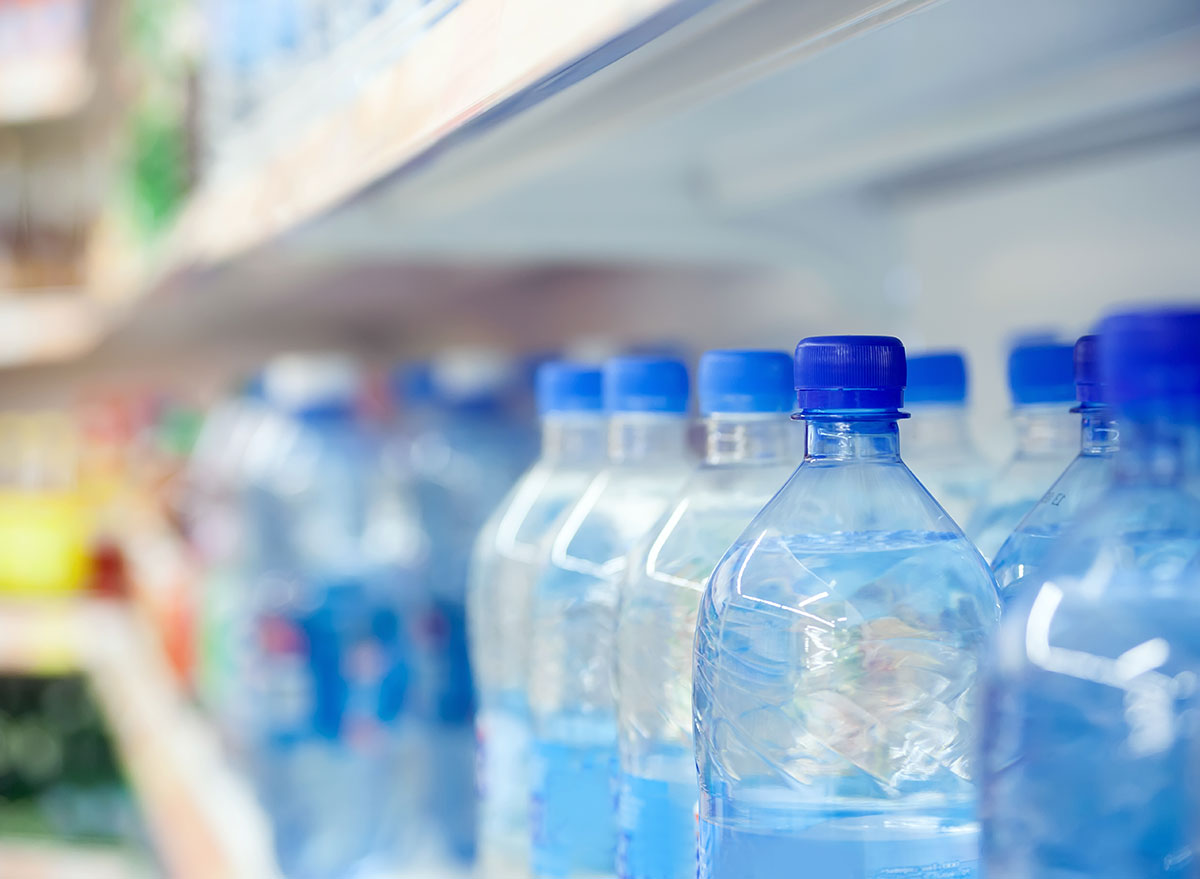 Consumption share: 24.8%
In 2018, bottled water accounted for roughly 25 percent of beverage consumption in the United States, making it the most consumed type of beverage that year. The average American consumer drank roughly 40 gallons of bottled water in 2018. 5 Secret Dangers of Drinking Bottled Water
Olivia Tarantino
Olivia Tarantino is the Managing Editor of Eat This, Not That!, specializing in nutrition, health, and food product coverage.
Read more about Olivia