5 New Things You Can Expect to See in Most Restaurants This Fall
Restaurants will implement these changes to outdoor dining as the weather turns cold.
Outdoor dining has become the default dining mode for most restaurants across the country due to the coronavirus. Fortunately, for these businesses and their customers, this has happened during the warm, summer months, when dining al fresco has always been a welcome option. However, as temperatures start to drop in some parts of the U.S., restaurants will soon be faced with a whole new set of challenges to keep their tables full.
Case in point: New York City is considering extending its outdoor-dining program past its originally scheduled end of October 31, Mayor Bill de Blasio recently announced. What will sidewalk dining look like in the fall and winter? Well, you can expect your favorite local eatery to employ the following tactics to keep you safe and comfortable while eating outside. (And to keep yourself informed on the latest restaurant news, make sure to sign up for our newsletter.)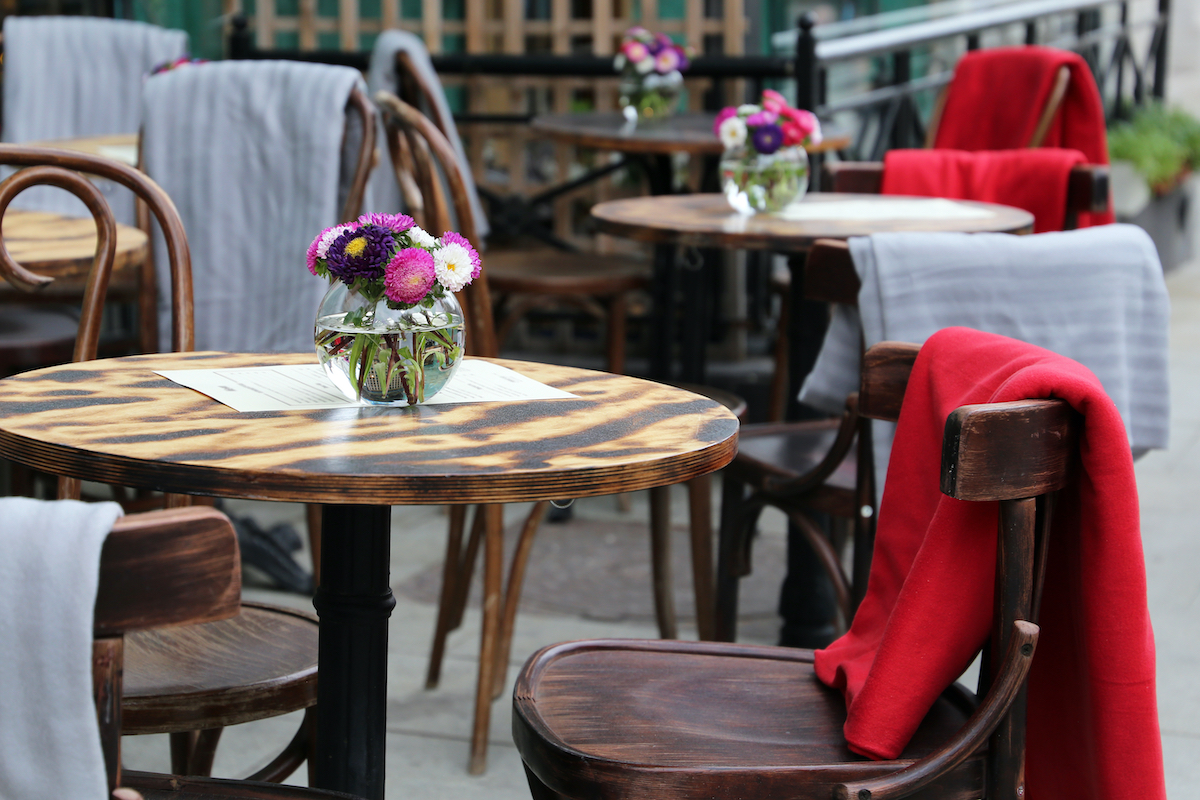 6254a4d1642c605c54bf1cab17d50f1e
Having a restaurant provide you with a warm, cozy blanket might seem odd, but it's actually a trend that's been happening at fine dining locations for quite some time. Now, you can expect to see more blankets at all types of outdoor restaurants in order to keep customers warm while they're eating outside in chilly temps. While the risk of spreading COVID-19 from shared blankets is relatively low, restaurants will certainly launder them between each use, which will provide peace of mind. (Related: The Single Best Outdoor Restaurant in Every State.)
Plenty of portable heaters.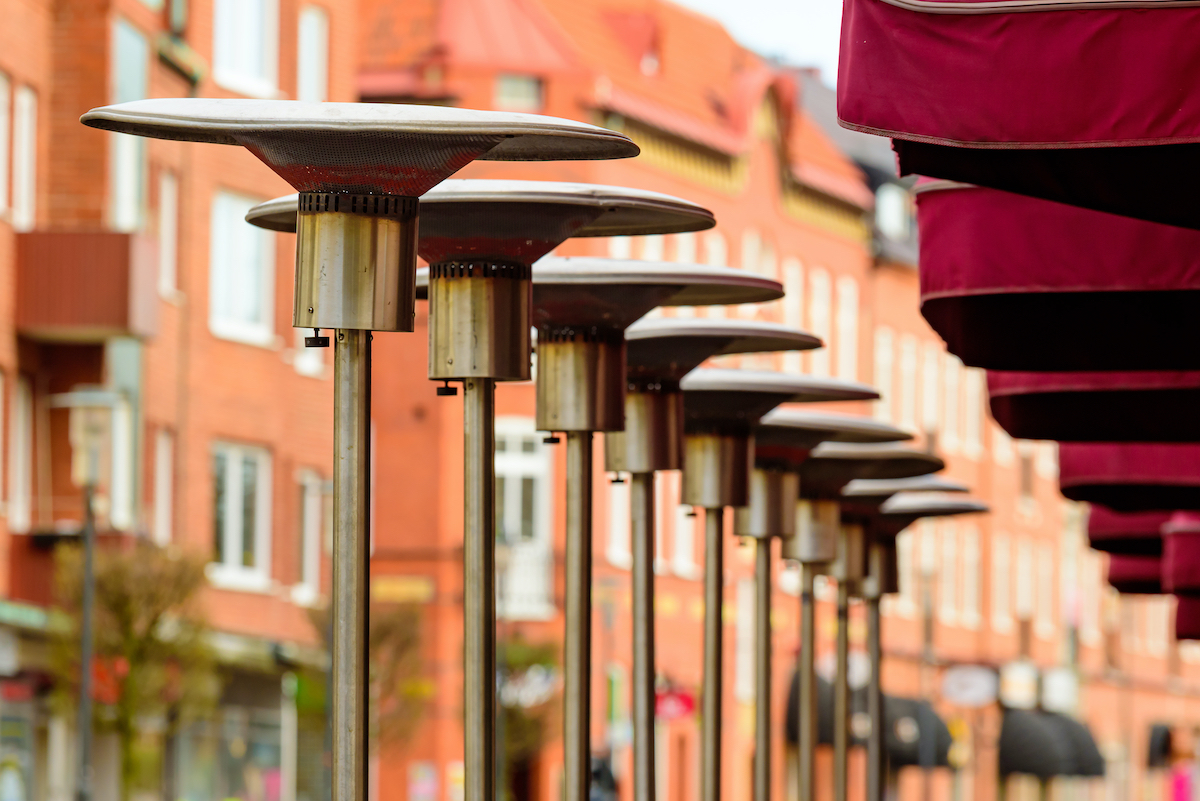 If there were ever an industry sector to invest in right now, it might be the industrial portable heater business. Why? Because restaurants across the nation are almost certainly placing orders for these gas or propane-powered patio heaters that keep diners warm. (Related: 3 Dangerous Mistakes You're Making While Dining Outside.)
You'll start to notice a lot more heartier entrees and hot cocktails on the menu—and yes, they're expressly designed to provide you with warmth. In fact, Bay Area restaurant owner Natale Servino explained in an interview with Restaurant Business that he'll be serving these comfort foods and drinks at Servino Ristorante even earlier in the season than usual.
More comfortable dining furniture.
You might recall from middle school science class that metal and glass conducts heat and cold very well. As a result, some restaurant owners may replace their outdoor dining furniture with tables and chairs made from wood, wicker, cloth, or even plastic. It may not make a huge difference, but these materials won't be cold to sit on… and every little bit counts. (Related: The CDC Safety Guidelines That Way Too Many Restaurants are Ignoring.)
More greenery between tables.
A trend that started as a way to encourage social distancing in a pretty way will probably ramp up to provide comfort in colder temperatures. Severino told Restaurant Business that he is adding greenery and shrubbery to his restaurant to not only "help provide physical distance between tables but to also serve as a shield" from the wind whipping off the nearby San Francisco Bay. Other restaurants in other cities may likely follow suit. For more, check out the 6 major changes coming to grocery stores, too.