The Best Outdoor Restaurant in Every State
Here's where to eat outside during the pandemic.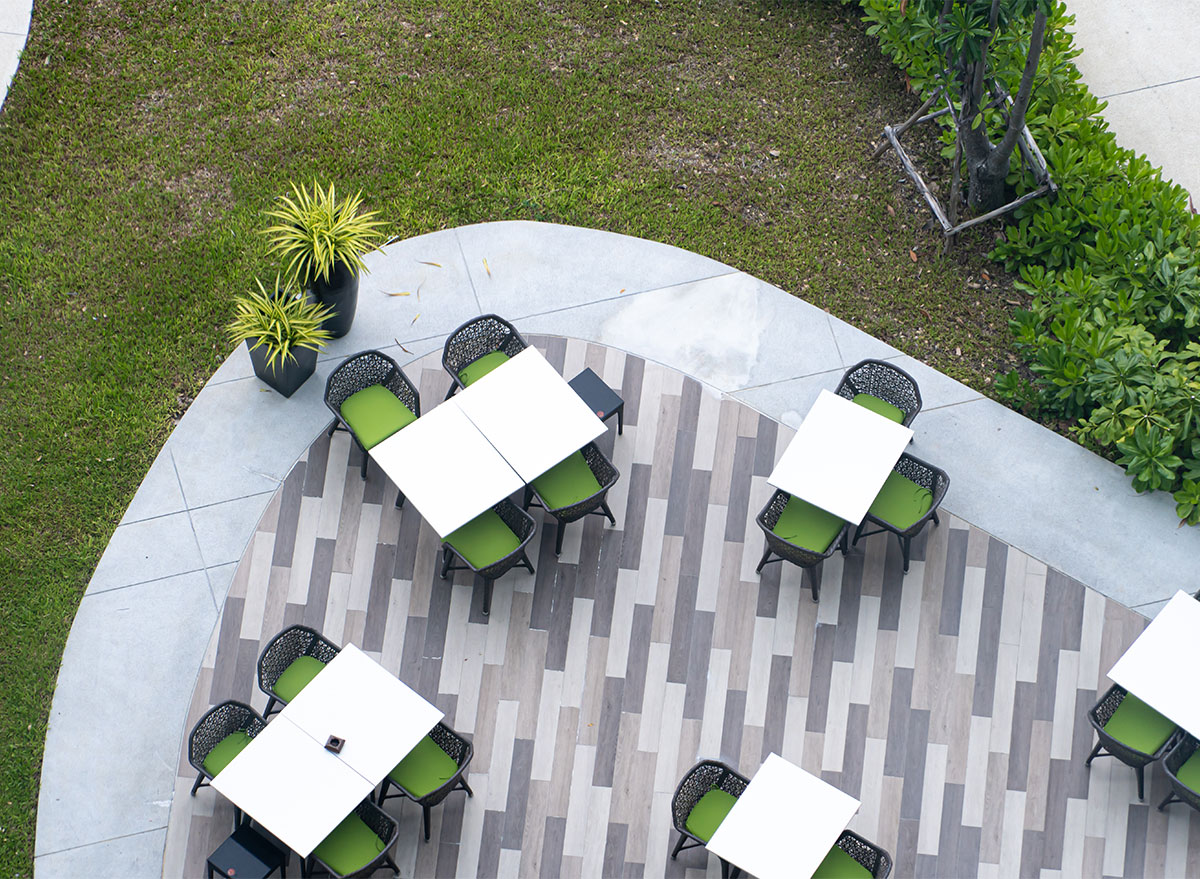 As more and more people get the coronavirus vaccine, states are continuing the reopening process. But the pandemic isn't over yet, and if you aren't fully vaccinated, you might be wary of indoor dining. Fortunately, many restaurants are lowering the risks for diners and employees by having people eat outside. If you're ready to get back to (somewhat) normal, we've rounded up the best outdoor restaurant in every state.
And whatever you do, be sure to avoid The Very Worst Coronavirus Hot Spot in Every State.
ALABAMA: The Hangout in Gulf Shores
The site of family games and activities, plus live music every night on the main stage, The Hangout is open with picnic tables positioned to take advantage of those beach breezes. Try the Alabama Wagyu burger, sustainably farmed locally from a line of descendants of Kobe beef cows, or eat with the kids for their Princess and Pirate's breakfast hosted by staff every morning. With outside events on the schedule all the time, even in the Alabama beach off-season, this spot is full of fun.
And if you're looking for more dining ideas, don't miss The Best Breakfast in Every State.
ALASKA: 49th State Brewing Co. in Denali
Want to see a replica of the iconic bus from the movie Into the Wild? The 49th State Brewing Co. has one on display at their Denali location, nestled just ten miles from the entrance of Denali National Park. (The real bus appears to be headed to a Fairbanks museum.)
Visitors can experience local flavors with award-winning beers like the Spruceplosion, with the essence of harvested Alaskan spruce tree tips or the Most Coast Pale Ale with apricot and honeydew flavors. The menu is authentically Alaskan, serving such takes on local fare as yak quesadillas, buffalo meatloaf, halibut tacos, and, of course, Alaskan king salmon. And the outdoor beer festival has notable reggae acts like The Movement and The Wailers. If you miss the concert, there are still games, memorabilia, and an outdoor fire pit for lots of entertainment.
NOTE: 49th State Brewing Co. is temporarily closed.
ARIZONA: A Different Pointe of View in Phoenix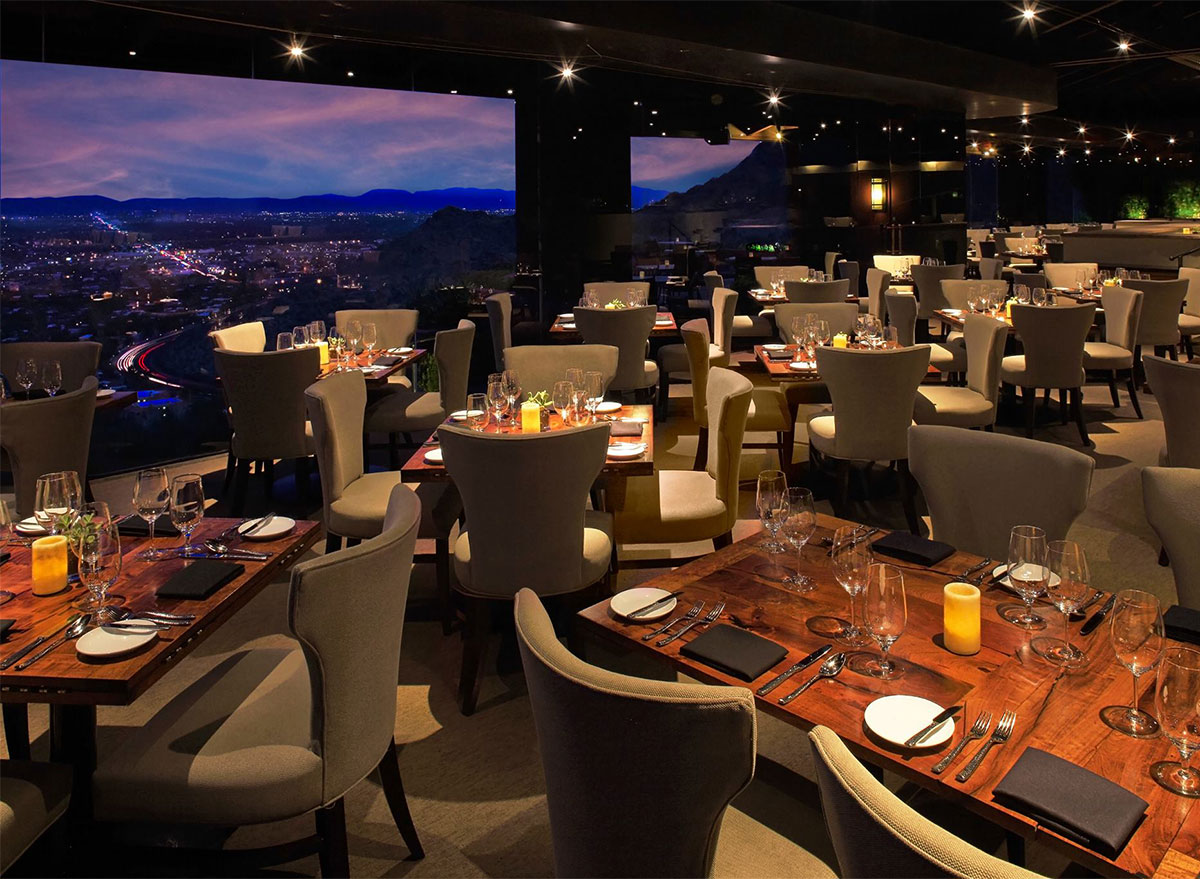 This restaurant is in the Pointe Hilton Tapatio Cliffs Resort, which consistently wins awards for its world-influenced AAA Four-Diamond Award dining. Perched to take advantage of the lights of the city at night, as well as views of the colorful Arizona sunset, the outdoor option is relaxing, romantic, and peaceful. Considered Phoenix magazine's Favorite Special Occasion Restaurant, this location makes any night incredible. The restaurant is open Friday and Saturday by reservation only.
ARKANSAS: Brave New Restaurant in Little Rock
Tucked away in an inconspicuous office park, the Brave New Restaurant is well-known by locals. The menu is full of fresh vegetable options, like locally grown chanterelles, heirloom cherry tomatoes, sugar snap peas, and sweet corn. Entrées include pan-seared duck and fresh lobster salad, though it's constantly changing when new ingredients are available. The back of the restaurant is a surprise with a deck overlooking the banks of the Arkansas River.
CALIFORNIA: Quince at the Farm in Marin County
There are so many dining choices of note in California, especially restaurants that take full advantage of the perfect weather. Quince at the Farm rises to the top of the list, an offshoot of the popular Michelin three-star rated Quince Restaurant in San Francisco. Enjoy dining among the greenhouses and fields of the working organic farms. Seatings are limited to scheduled event days that are sure to sell out.
COLORADO: Alpino Vino in Telluride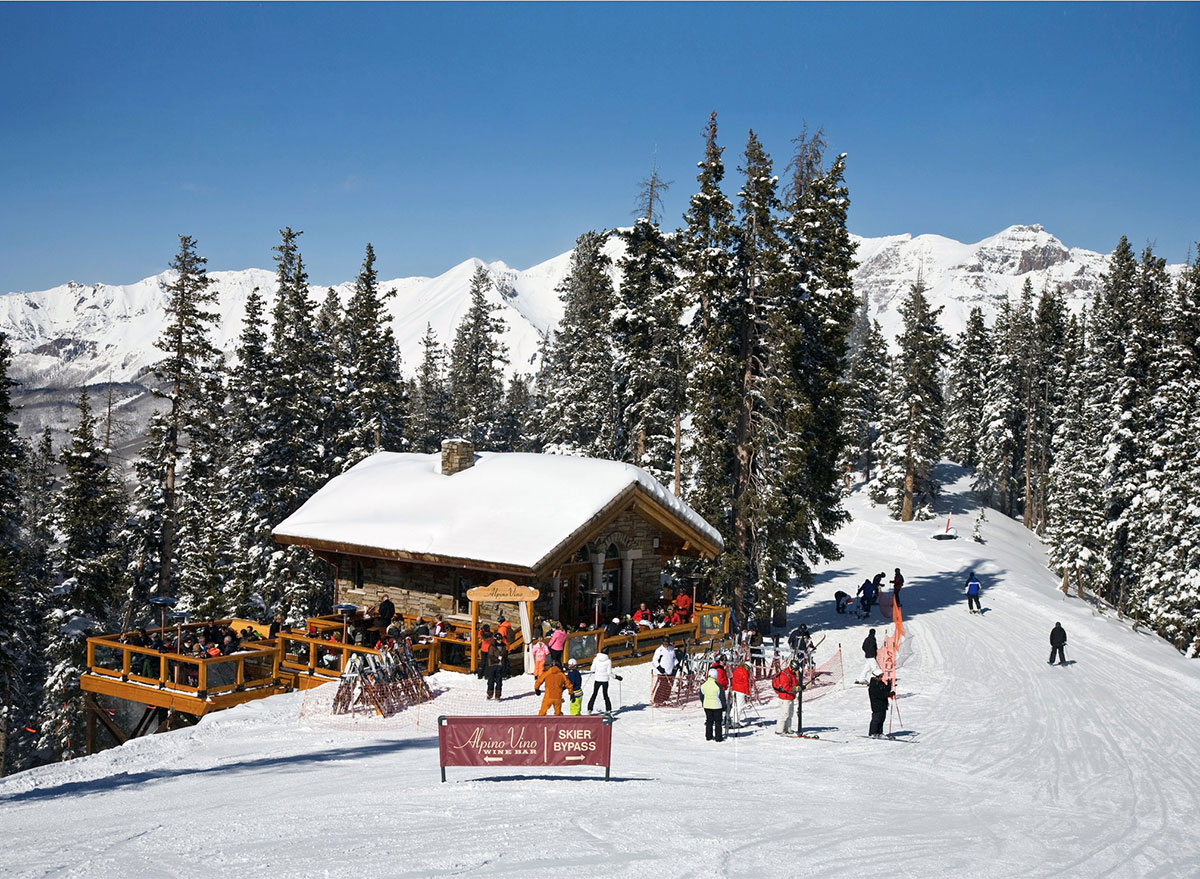 During ski season in Colorado, Telluride boasts the record for a restaurant at the highest elevation in the country. Alpino Vino sits at 11,966 feet high on the mountain, with an expansive outdoor dining deck. You might think outdoor dining in Colorado's winter could get cold, but the staff at this little gem provides sheepskin blankets to sit on hand-hewn wood furnishings, a true mountain ambiance.
Guests ski in and ski out to enjoy homemade pasta stuffed with veal ragu and black truffles or braised bison short ribs with polenta gnocchi.
CONNECTICUT: Shell & Bones Oyster Bar and Grill in New Haven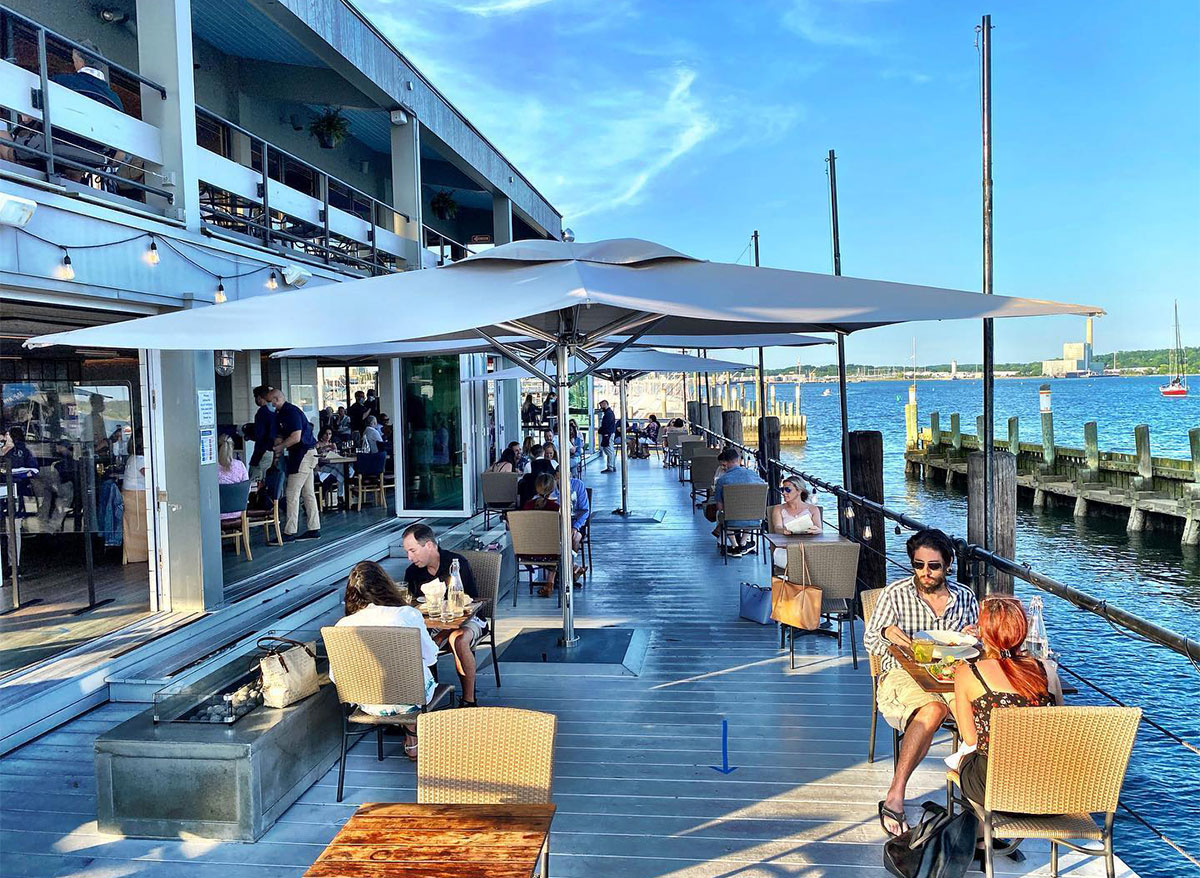 The waterfront patio is open at Shell & Bones Oyster Bar and Grill. The restaurant has numerous accolades, celebrated as the best in seafood, desserts, outdoor dining, romance, and view, just to name a few. Its clam chowder won local food competitions against stiff competition, and all of the soups, stocks, sauces, and desserts are made in-house by the restaurant's talented staff. Try the Tower of Shells, a delicious collection of fresh lobsters, clams, oysters, and shrimp.
And for more ideas, don't miss The Best Summer Food in Every State.
DELAWARE: JP's Wharf in Frederica
Fresh-caught seafood and strawberry pie. A view of the Delaware Bay. What's not to love about JP's Wharf in this Delaware fishing village? The menu is full of seafood: jumbo lump crab cakes, local soft crabs, and house-caught oysters. There's lots of space to eat outside on the deck near the water. Mmmmm.
FLORIDA: Blue Heaven in Key West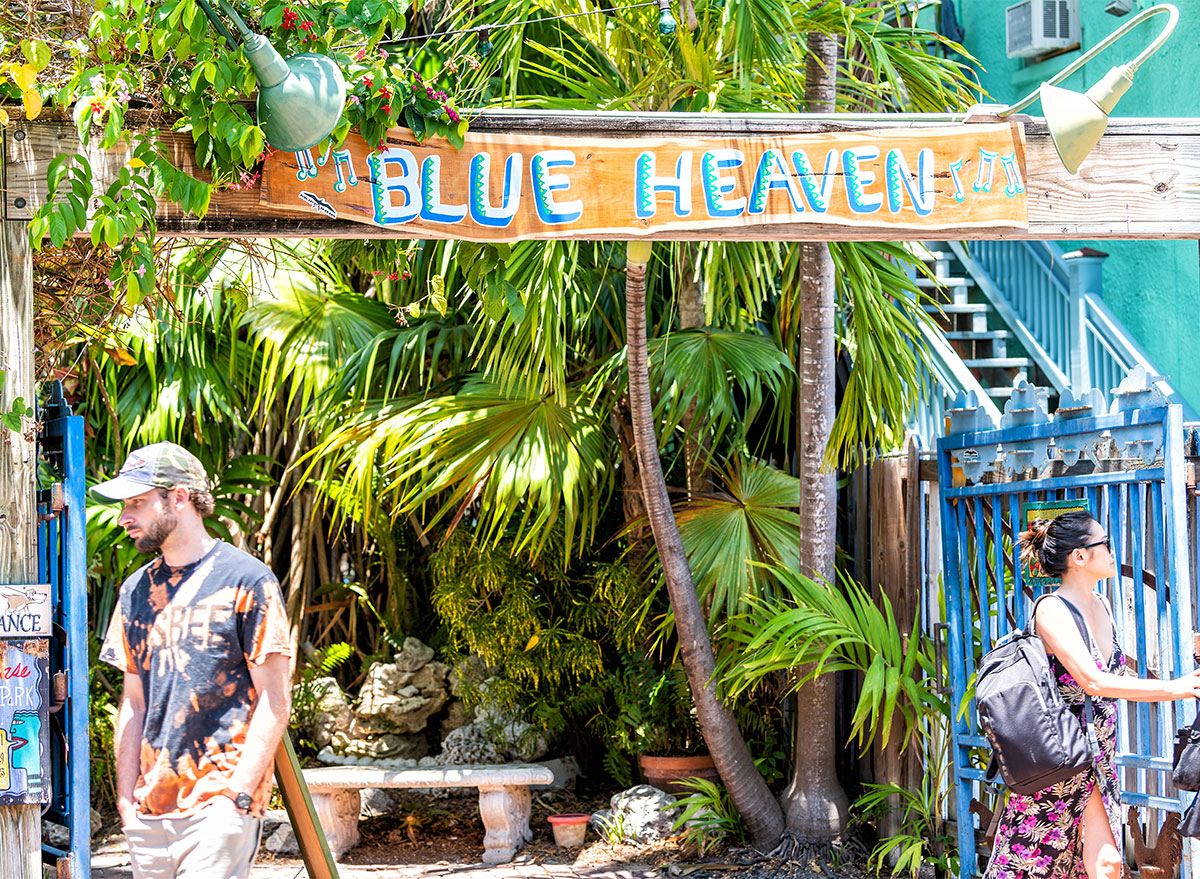 Well-known by locals and tourists alike, Blue Heaven is the go-to spot for breakfast in Key West. The chickens roam free among the tables, descendants of the fighting roosters brought from Cuba. Six-toed cats also hold court in the restaurant like the royalty they are considered in the Florida town. While everything is delicious at Blue Heaven, don't miss the restaurant's take on key lime pie, a mile-high meringue that's begging to be shared.
Not in Florida? Get a taste of the state with our recipe for Individual Key Lime Cheesecakes.
GEORGIA: Moon River Brewing Company in Savannah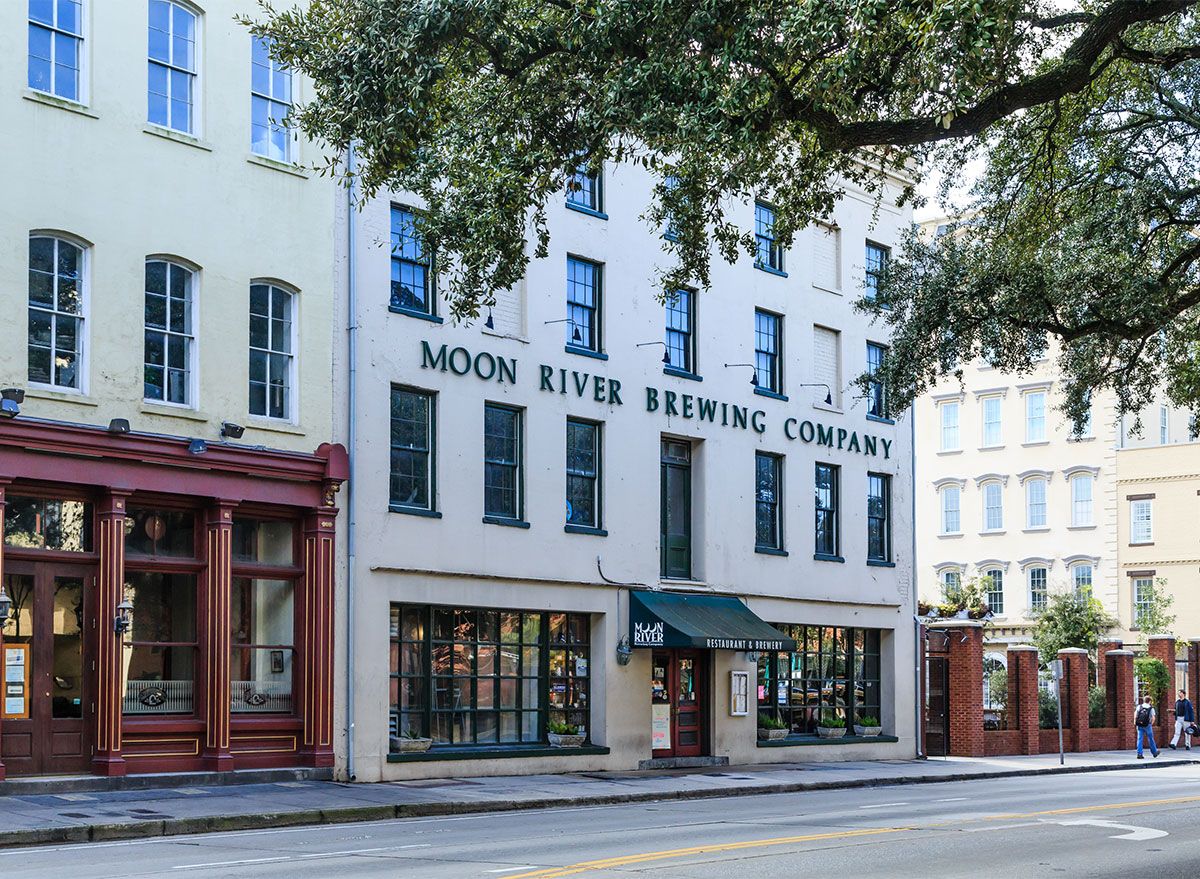 With a 5,400-square-foot beer garden, this brewing company has ample room to stretch out. This spacious spot is dog-friendly with a great menu of baby back ribs, steak, and snacks. The best part of a visit to Moon River is part of Savannah's legacy.
Established in 1733, the city has its share of ghost stories, including the restaurant's building that was built in 1821. The building was used as a hospital during a yellow fever outbreak, and patrons and staff have reported ghostly visits for years. It's considered so haunted that it has elicited visits from Ghost Hunters and the Travel Channel's Ghost Adventures. Try the Apparition Ale to go along with your ghost stories.
HAWAII: Duke's in Waikiki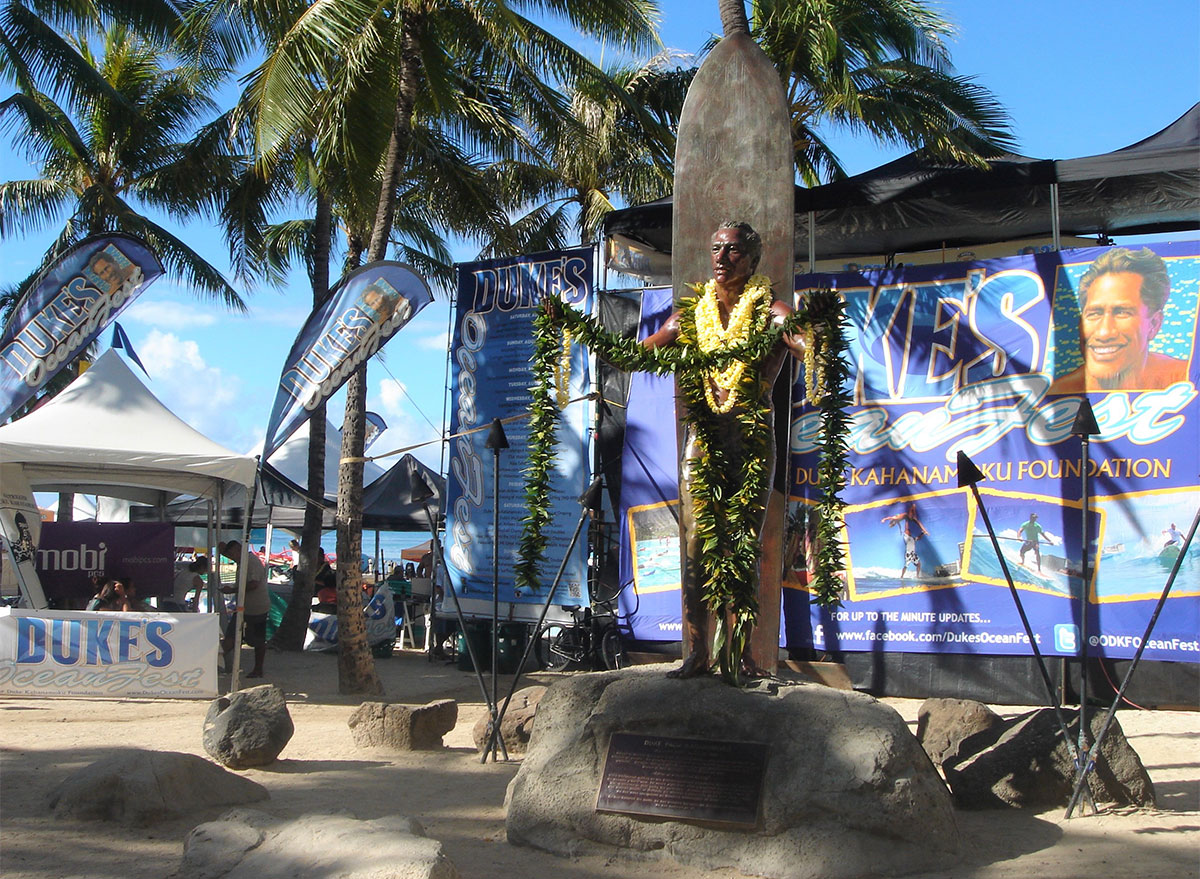 Duke's is named to celebrate Duke Kahanamoku, a local celebrity and a descendant of Hawaiian royalty. He led a remarkable life, winning numerous medals at the Olympics over 20 years of participation in swimming and water polo and setting several records. He also held the record surfing the longest wave ride ever recorded at Waikiki beach: 1 1/8 miles. Get a slice of Hula Pie, a macadamia nut ice cream creation over a chocolate cookie crust studded with fudge, whipped cream, and more fudge.
IDAHO: Wild Root Cafe in Boise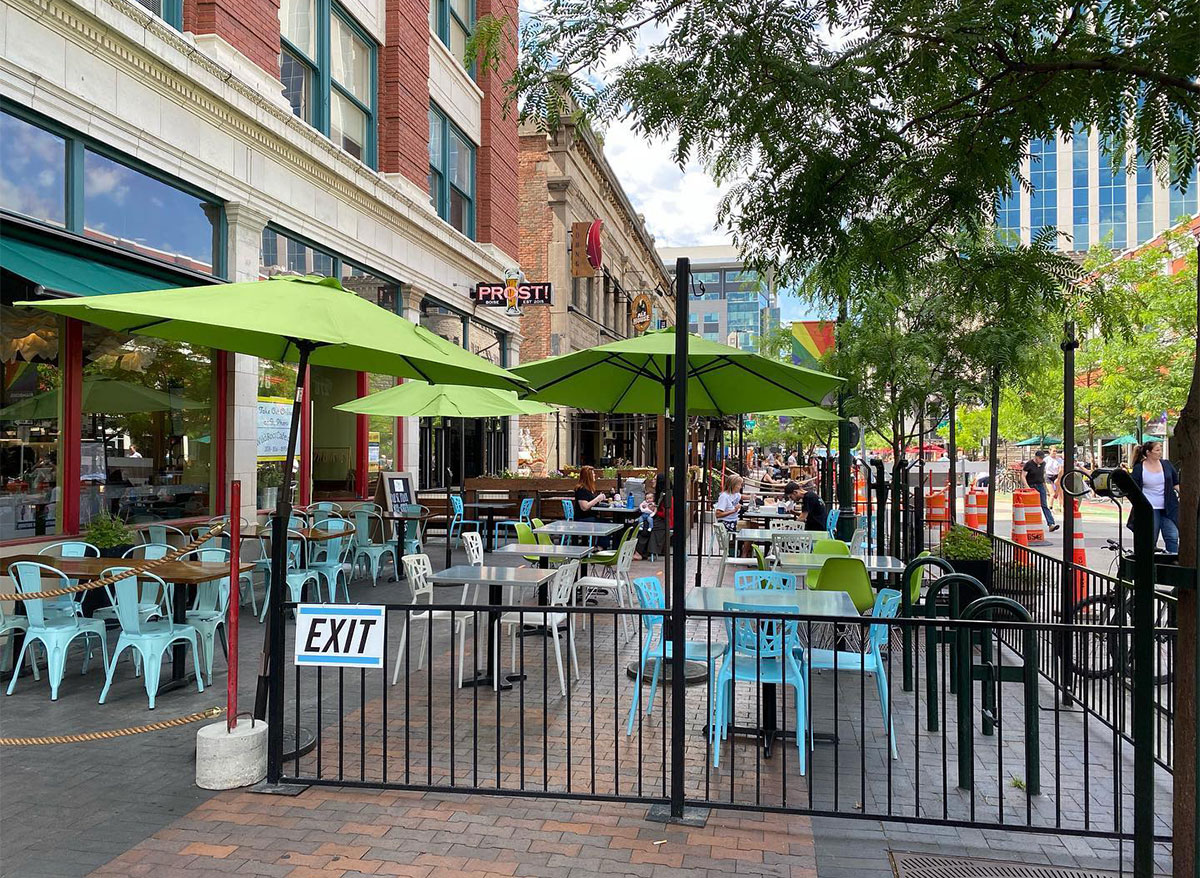 Open on the patio for breakfast and lunch, Wild Root is a collaboration of a husband and wife culinary team, Michael and Anne-Marie Trebbi, located right in the bustling downtown area of Boise. The menu is vegetable-heavy, with house-made bone broth and other nourishing, colorful bowls, plates, and salads.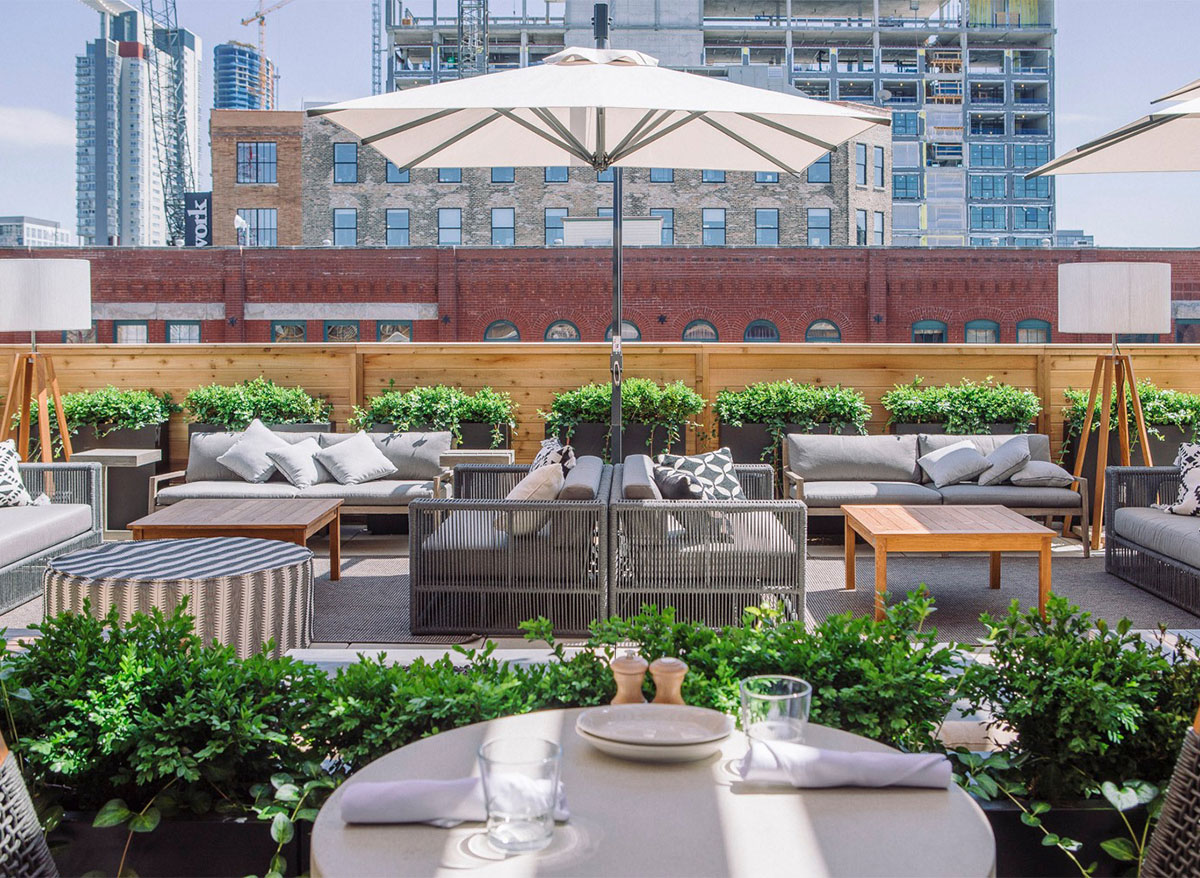 Aba means "father" in Hebrew. This incredible Mediterranean spot serves dinner and weekend brunch highlighting the cuisine of Israel, Turkey, Lebanon, and Greece. Enjoy a chef's table of up to 12 guests. Highlights from the menu include lamb ragu with spicy harissa, muhammara spread, and a selection of hot mezze.
INDIANA: Evil Czech Brewery in Mishawaka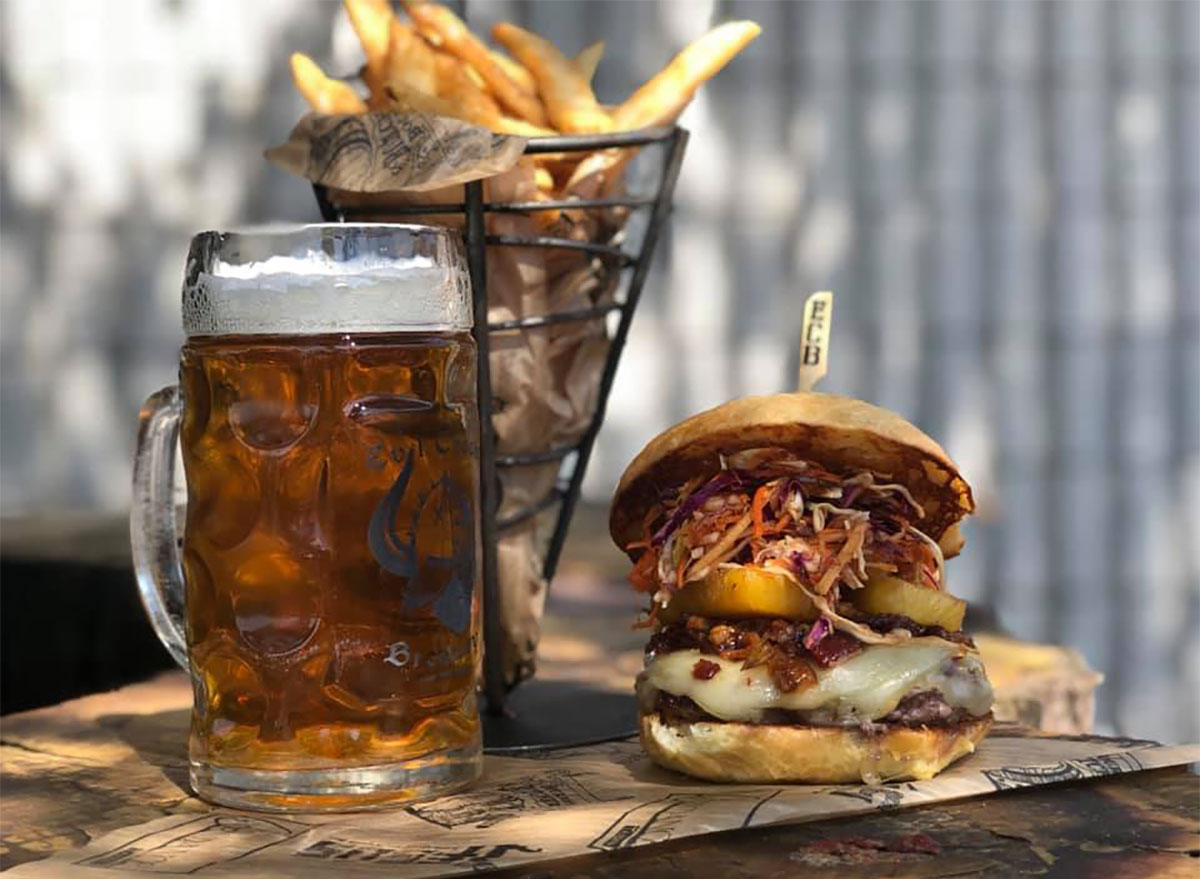 In the back area of this farm-to-fork eatery and brewery, there's a double-decker bus that serves tacos. The Hangover Brunch has enough heft to solve any lasting effects from the night before. If all this themed fun isn't enough, try a unique take-home souvenir: cake in a can. Flavors include Birramasu, Tres Leches, Heaven & Hell (PB &J and wedding cake), and Mama's Blueberry Sour Cream Cake.
IOWA: Luna Valley Farm in Decorah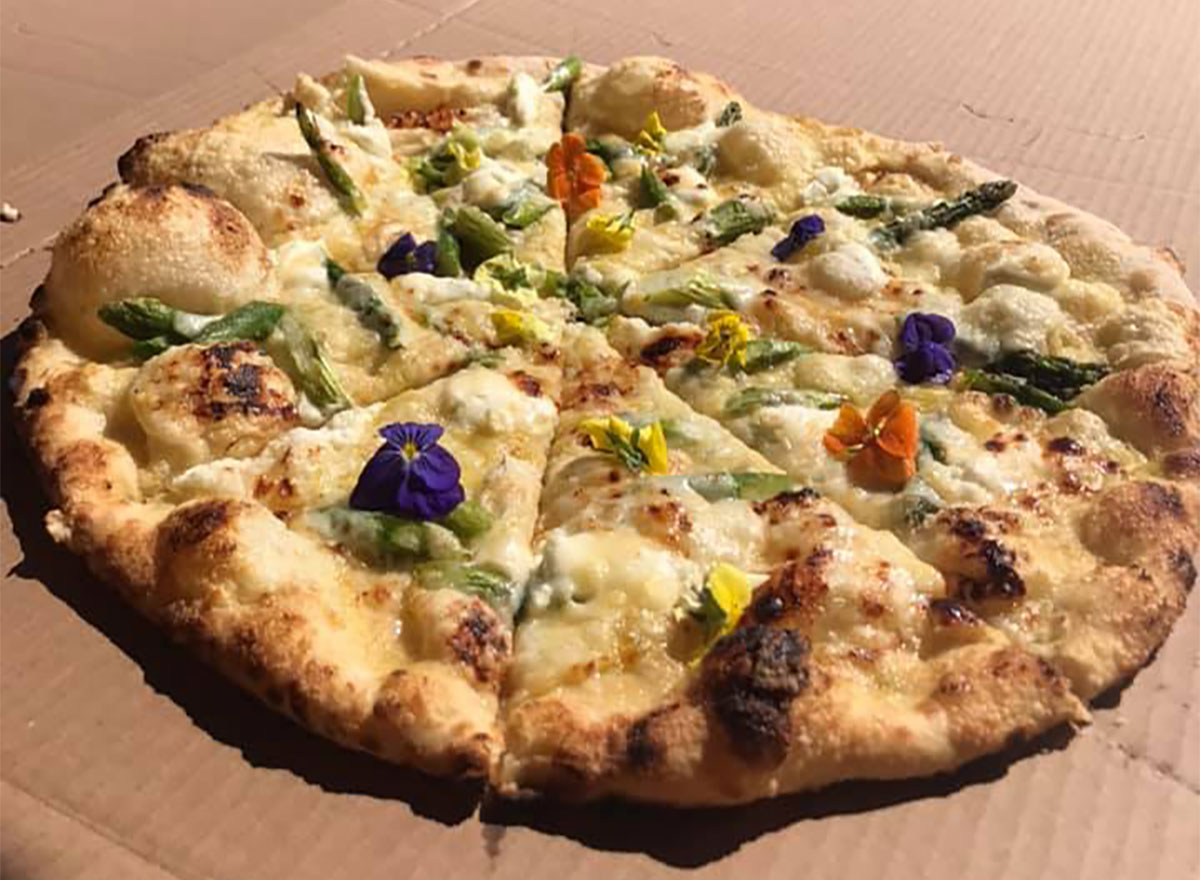 Glamping spot Luna Valley Farm turns into a pizzeria on Friday nights, serving wood-fired, organic, locally sourced pizza right on the farm. Guests can book platform tents for an overnight stay or simply eat a homemade pie while walking the peaceful country roads. Pizza must be pre-ordered by noon on Sunday, but it's well worth the wait.
NOTE: Luna Valley Farm's 2021 pizza season will begin in June.
KANSAS: Char Bar in Kansas City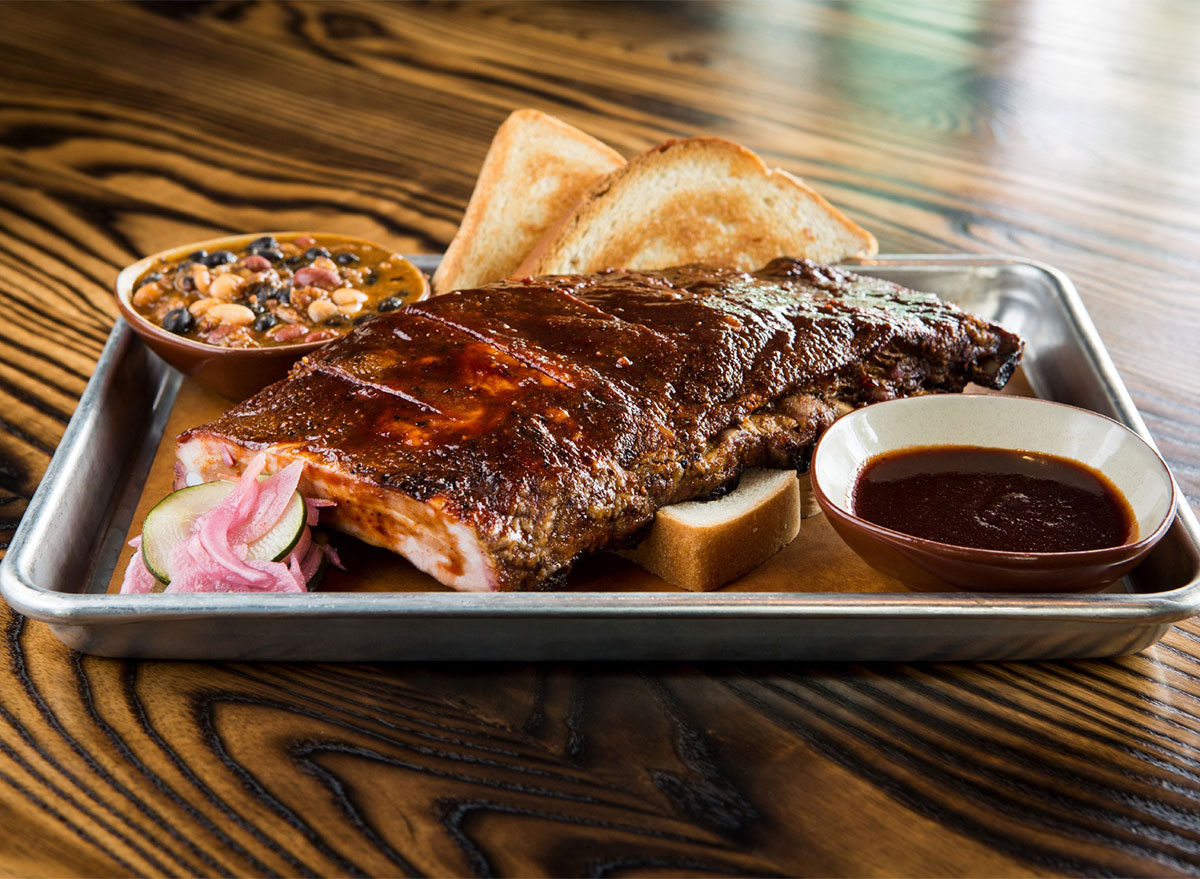 The outdoor beer garden is full of games like cornhole, bocce, and ping-pong, but by far the best part of the outdoor dining at Char Bar is the food. Try cheesy grits and hush puppies with jalapeño jam, the CBGB Burger made from house-ground smoked brisket and topped with a fried egg and Duke's mayo, or the Whomp Platter with a little of everything: burnt ends, ribs, ham, pork butt, brisket, turkey, sausage, and fries.
KENTUCKY: Coles 735 Main in Lexington
When you think Kentucky, you think bourbon. At Coles, they don't disappoint, stocking hundreds of bourbon varieties for diners' tasting pleasure and offering incredible mixed drinks like the Black Eyed Buffalo, with bourbon, blackberry and ginger liqueur and lemon, and the vodka-infused Basil Jane, with notes of elderflower, mint, and basil. Combine that with in-house cured meat, freshly picked veggies, and sweet desserts for an unbeatable combination. The restaurant also has a new outdoor dining room under a tent, adjacent to the main restaurant.
LOUISIANA: Dat Dog in New Orleans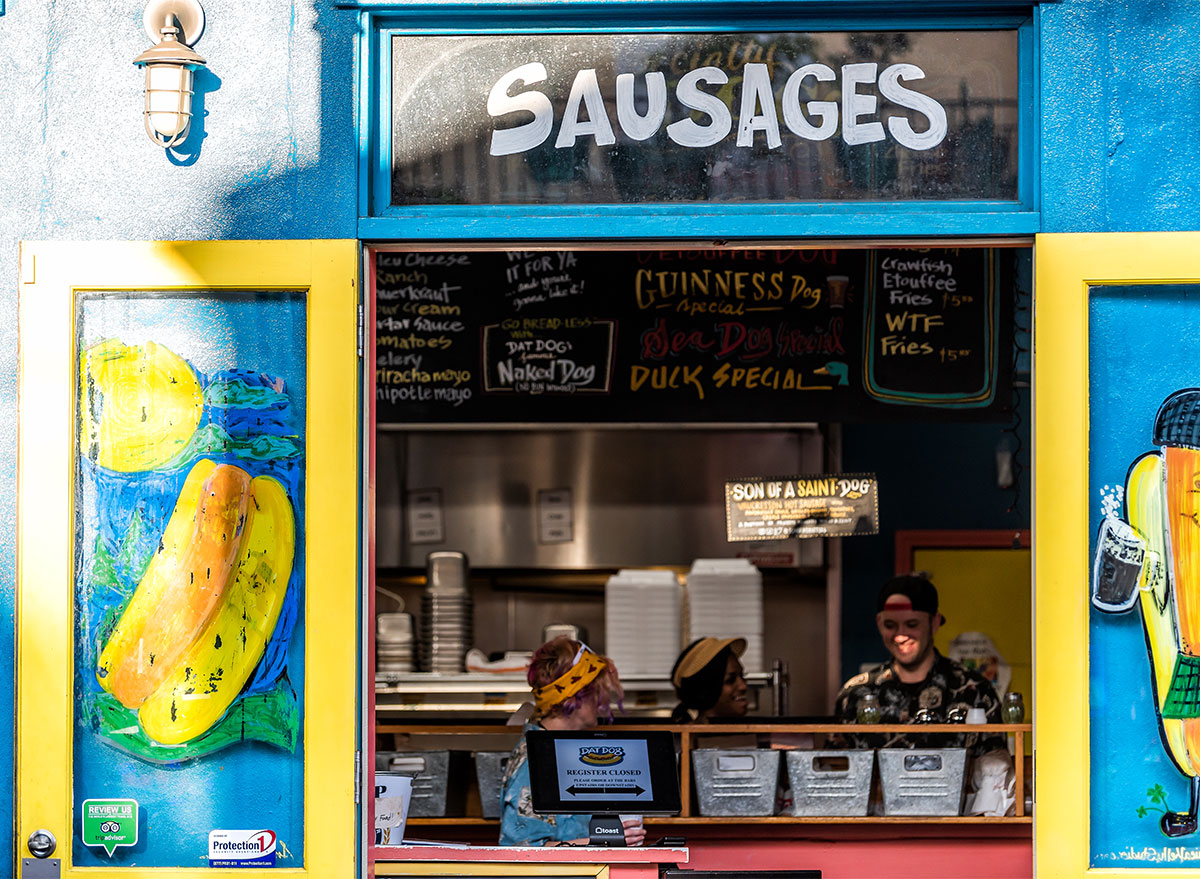 Put a smile on your face at Dat Dog, NOLA's award-winning restaurant that morphed from a 475-square-foot hot dog stand into three locations in New Orleans alone. The decor is bright, the food is tasty, and the toppings are numerous and free to add.
MAINE: Portland Lobster Company in Portland
Lobster rolls… what could be more Maine than that? Open for the season May through September, Portland Lobster Company has been voted the best since 2015. If lobster isn't your thing, other menu options include clam chowder, calamari, clams, shrimp, steamers, and mussels. As a bonus, the patio has live music almost every night.
NOTE: Portland Lobster Company is opening for the season on April 29, 2021.
MARYLAND: Tagliata Italian Chophouse in Baltimore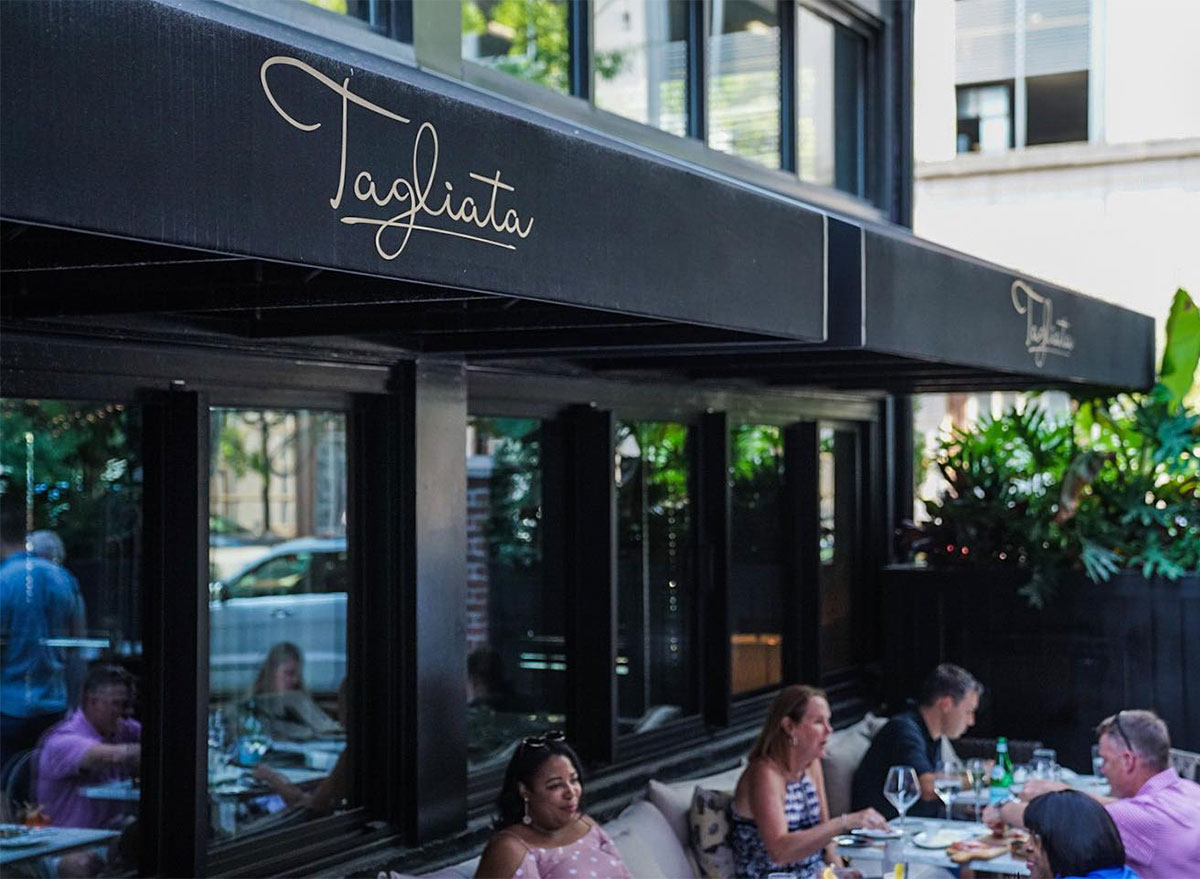 Tagliata has a beautiful intimate courtyard for dining, strung with delicate lights. Not only is there a rainbow of chef-prepared pasta selections, but the restaurant also has the largest wine list in Maryland, as reported by Wine Enthusiast. The selections are 29 pages long, and choices are available from every conceivable variety.
Wondering what everyone else is cooking in quarantine? Here's The Most Popular Recipe Right Now in Every State.
MASSACHUSETTS: Mare Oyster Bar in Boston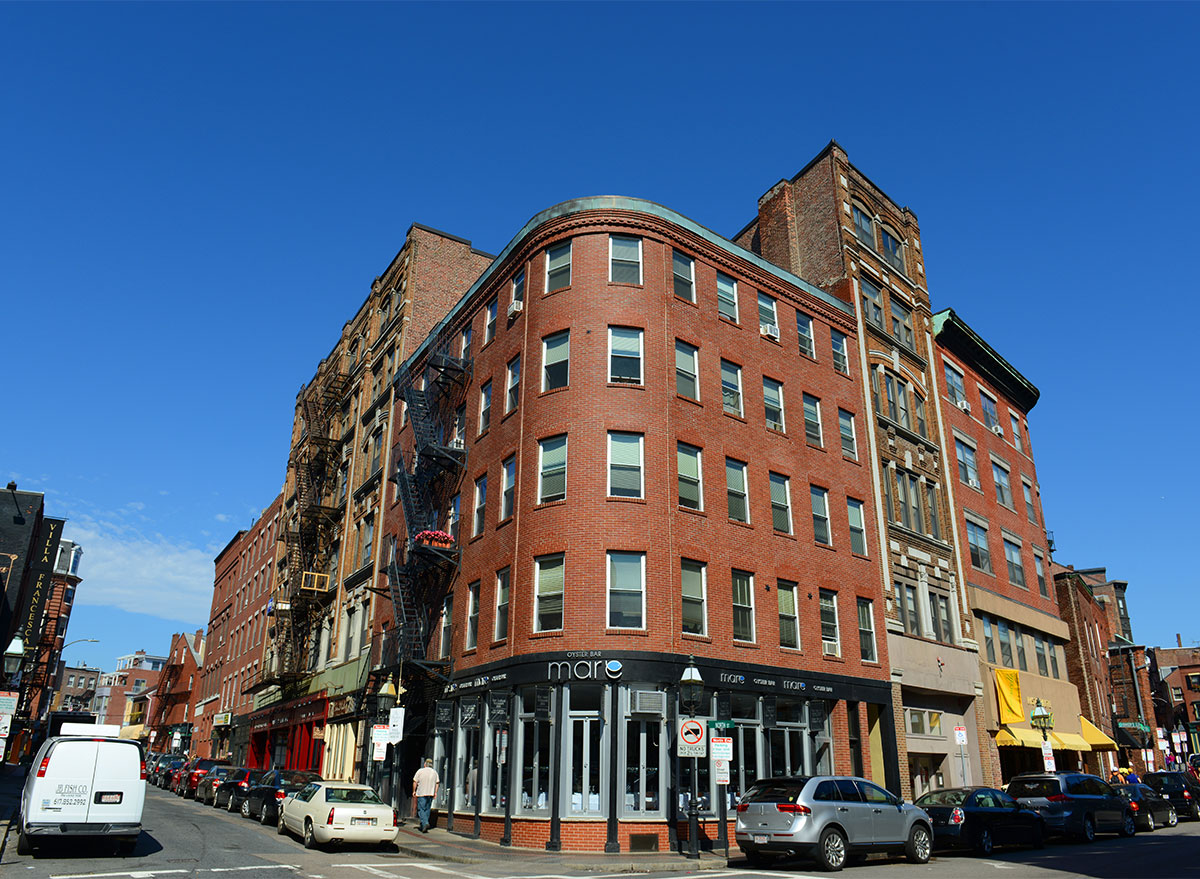 In Boston's historic North End, this Italian-inspired seafood restaurant offers plush seating on the patio, fire pits, and plenty of room. Mare's menu is diverse and decadent, offering a caviar service, zucchini blossoms stuffed with lobster, truffle-crusted tuna, and wild boar ragu.
MICHIGAN: Karl's Cuisine in Sault Ste. Marie
Karl's Cuisine is themed on ships. The restaurant is shaped like a ship, 1,000-pound freighters pass right by the dining area, and the most award-winning dish is made from seafood. It's located next to the Soo Locks, and large vessels are constantly moving past the rooftop. Locally grown fresh food, wine, and beer are all available with the view.
MINNESOTA: Betty Danger's Country Club in Minneapolis
You can reserve the patio seating at Betty Danger's. Why would you do that? Two words: Ferris wheel. There's more though. The wheel is nicknamed "The Danger," and it revolves while you dine, five full times per experience. Betty's also has a putt-putt course which is normally dog friendly, but not during the pandemic. The food varies, but there's a chicken and tequila menu.
NOTE: Betty Danger's is temporarily closed until April 16, 2021.
MISSISSIPPI: 10 South Rooftop Bar & Grill in Vicksburg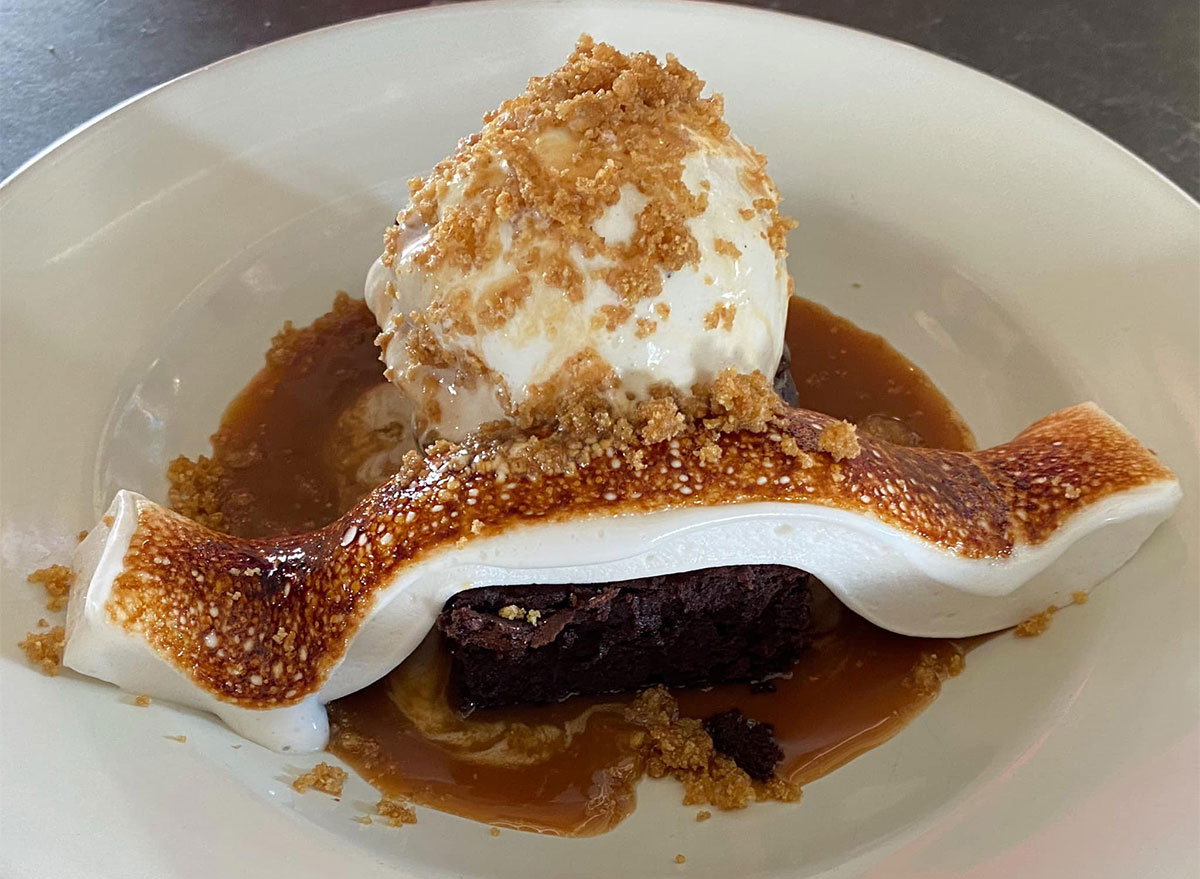 10 South serves Southern casual food with a bird's eye view of the city. Located in the First National Building in downtown Vicksburg, diners enjoy a terrace within spitting distance of the Mississippi River, the Yazoo Diversion Canal, and Centennial Lake. Despite the height and the downtown location, it is wheelchair accessible with plenty of parking.
MISSOURI: Rob & Kricket's Tater Patch in Rolla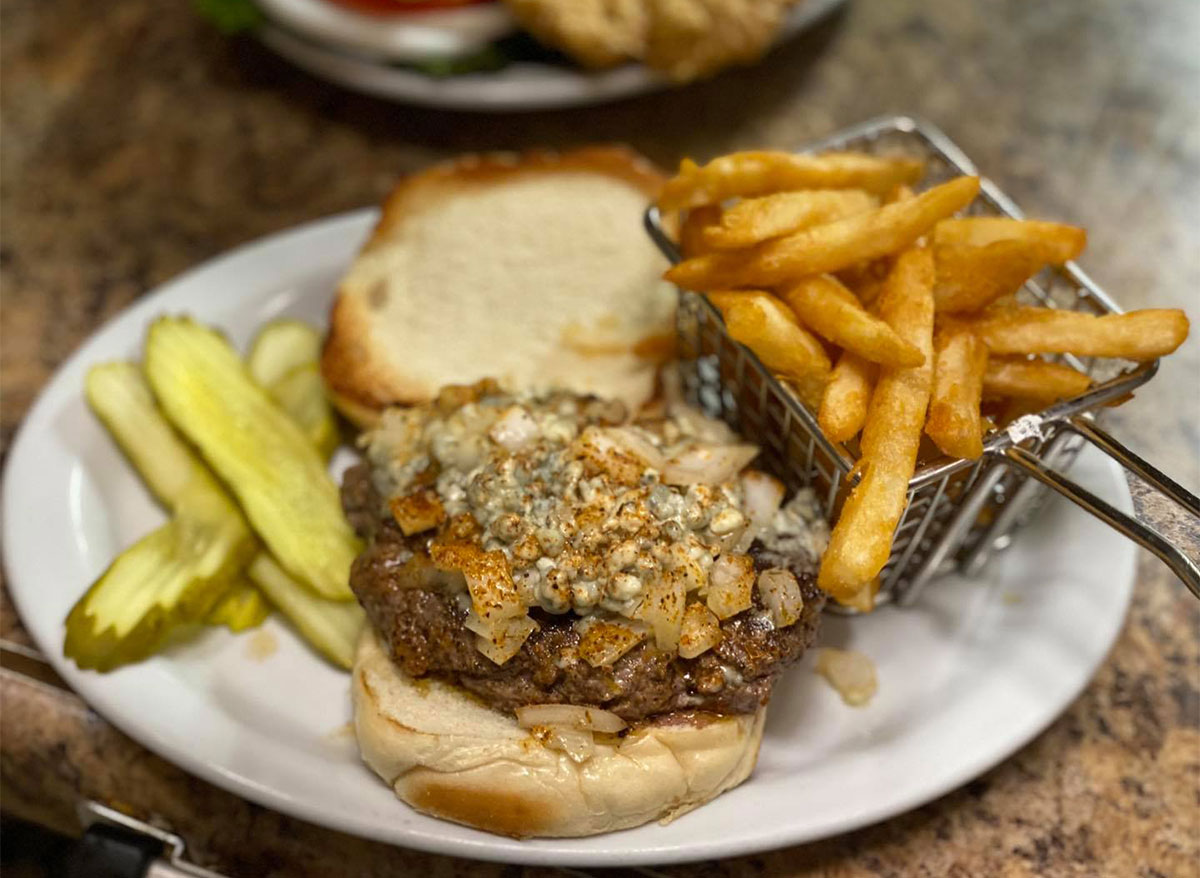 Need live music? Rob & Kricket's serves up American dishes and tunes nightly. Home of the "Rowdy Cricket Shot," a spicy shot of Fireball with a cricket in the glass, is not for the faint of heart. The specialty of the house is giant dressed baked potatoes and juicy pork tenderloin sandwiches.
MONTANA: The Riverhouse in Big Sky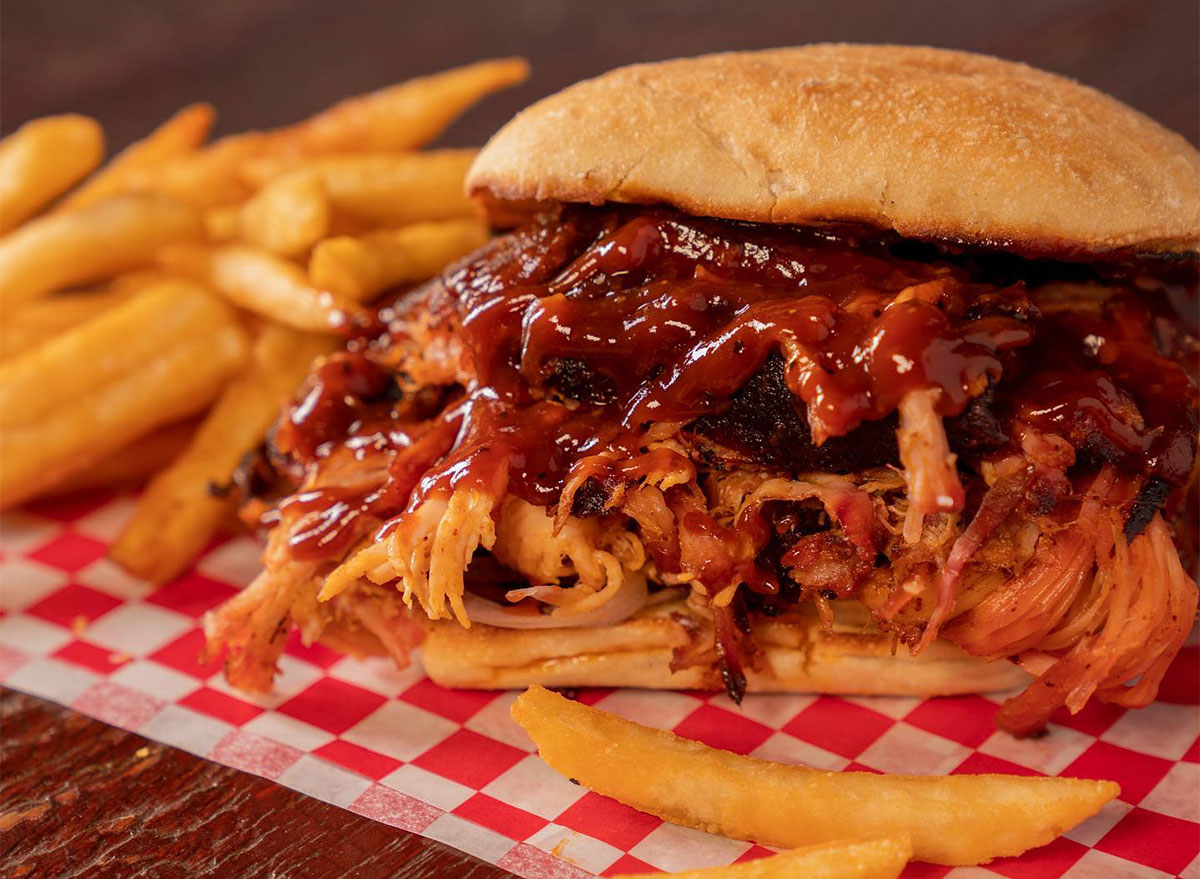 Located on the Gallatin River with expansive views of the Spanish Peaks, this Hill Country barbecue restaurant is a casual favorite for everyone in the area. The mesquite-smoked meat is dry rubbed and paired with traditional sides, making a satisfying meal with the breathtaking natural beauty of Big Sky.
NEBRASKA: Mac's Drive-In in McCook
For an old-school feel, Mac's can't be beaten. Drive-up in your car and order delicious Nebraska beef burgers, fries, onion rings, and shakes. This is nostalgia done right!
NEVADA: The Laundry Room in Las Vegas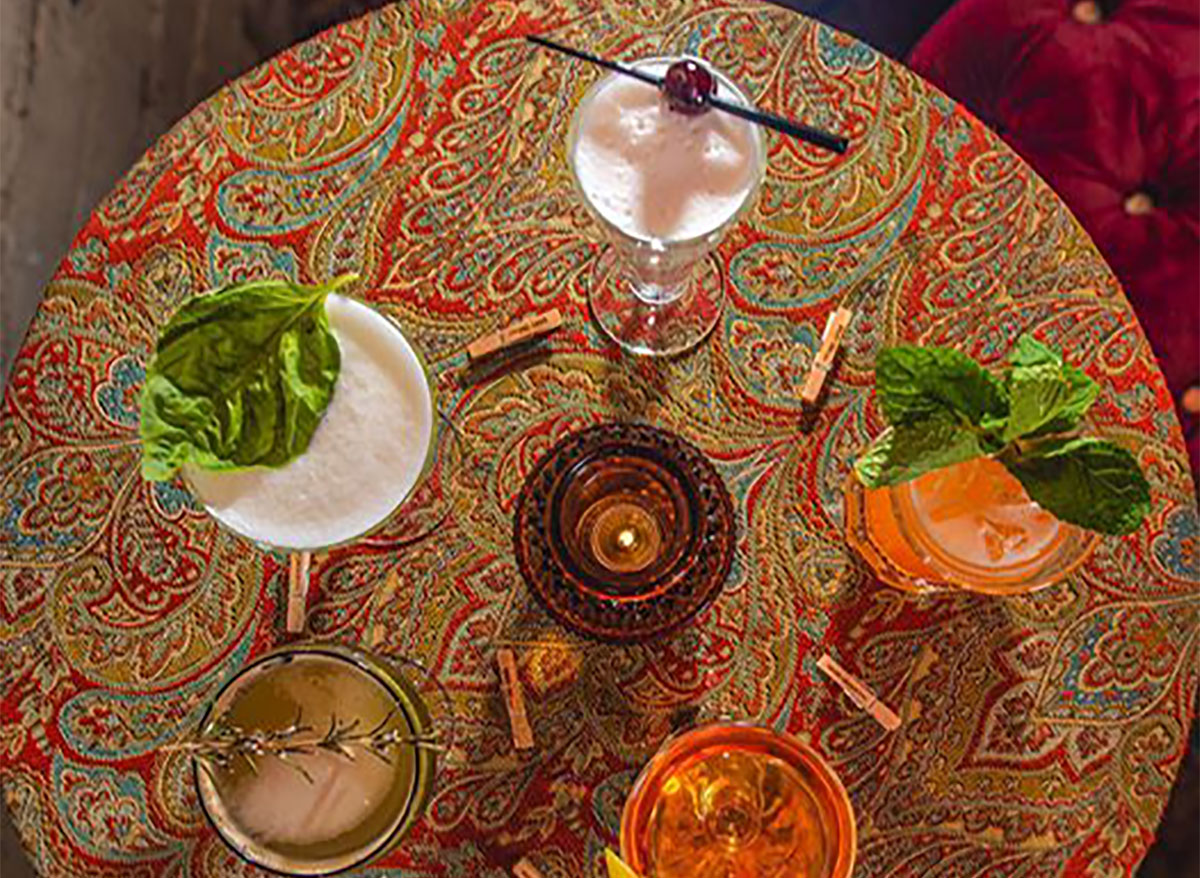 If you're looking for a high-end cocktail, look no further than Laundry Room, a speakeasy inside Commonwealth. The talented mixologists have something for every possible palate. An outdoor dance floor is available, but the speakeasy is limited to around 25 people for an intimate feel.
NEW HAMPSHIRE: Cotton Restaurant in Manchester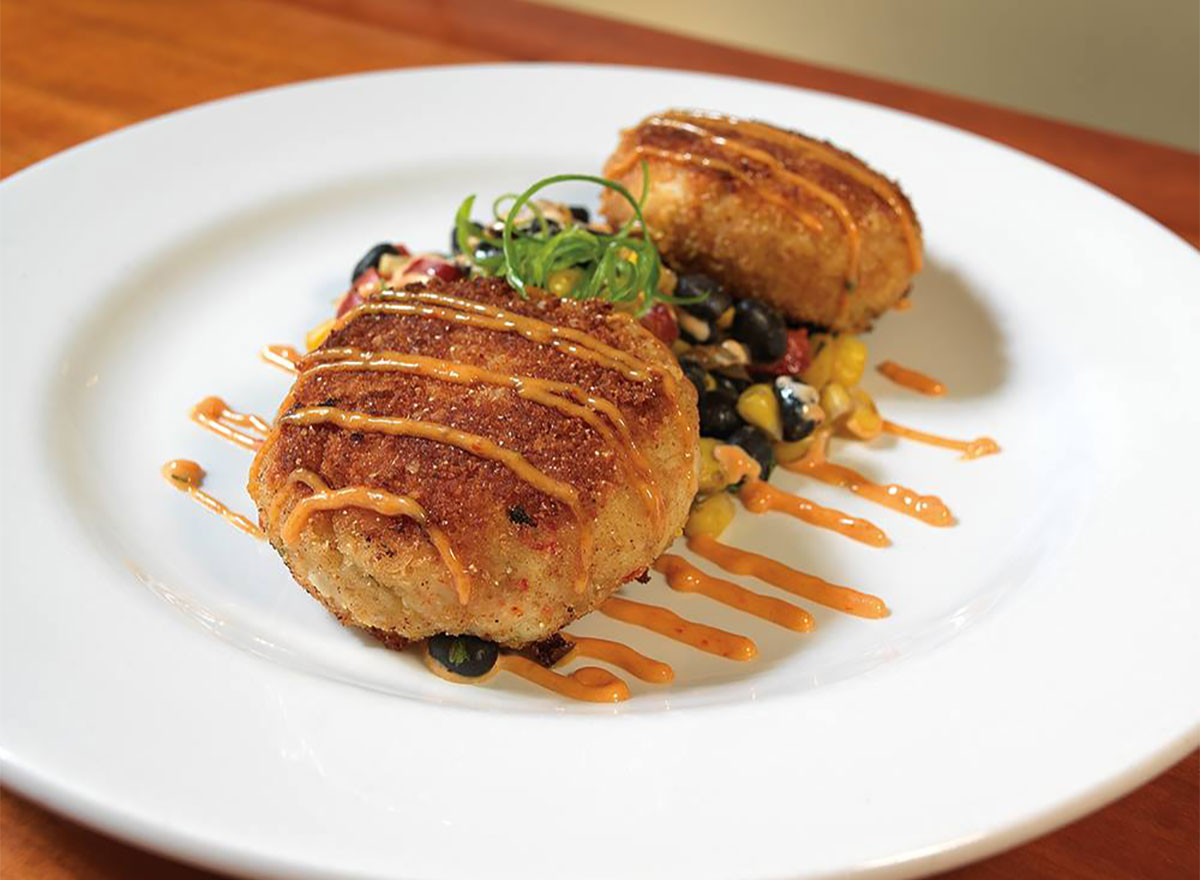 Praised by Bon Appetit and The New York Times, Cotton Restaurant in the Historic Millyard District of Manchester is known for its delicious food and exceptional martinis. Try the Pistachio Martini or the Cotton Sampler with three different vodka cocktails to choose from. Pair that with the New England Lobster Scallop Ravioli, and call ahead for seating on the patio.
NEW JERSEY: Frenchtown Inn in Frenchtown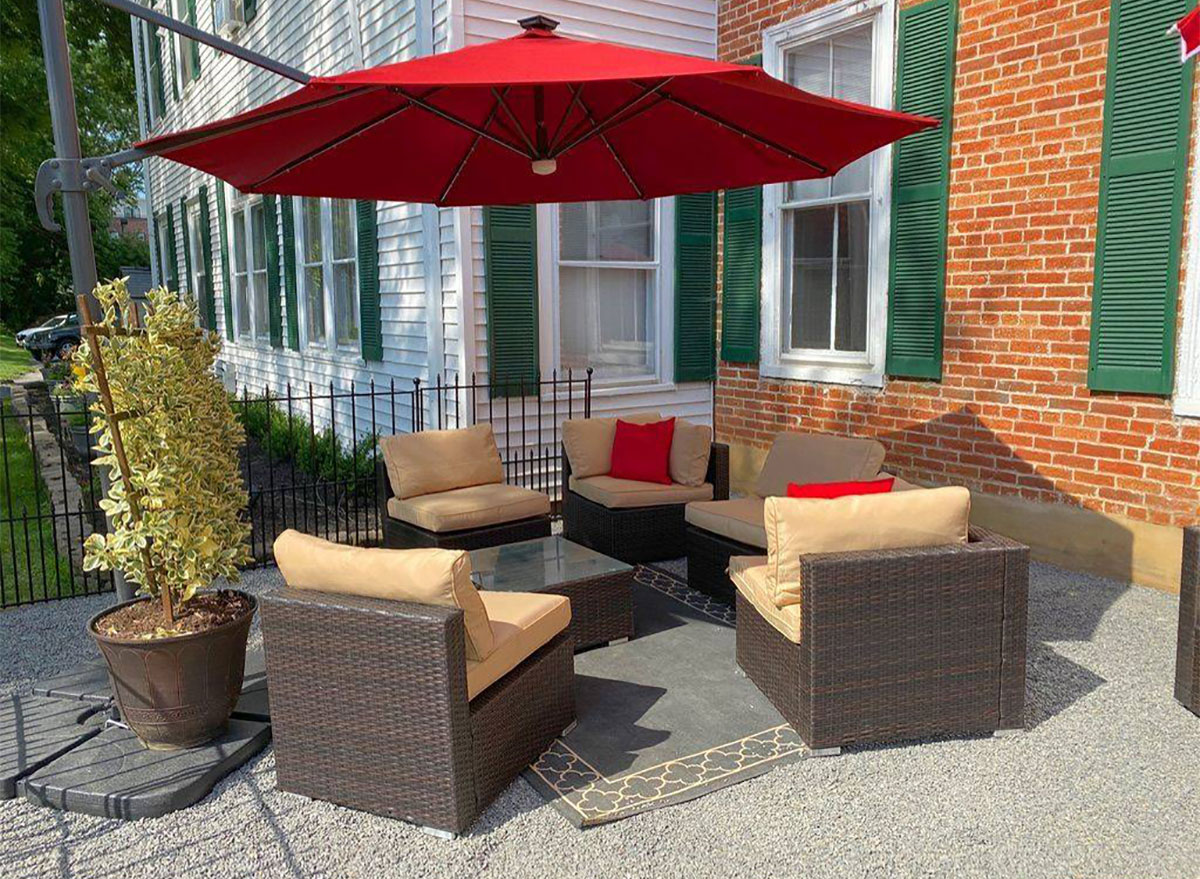 An outdoor river view lounge and porch dining make Frenchtown Inn very special, and their food does as well. The restaurant is in the site of an old hotel built in 1805 and lovingly restored. Nosh on pan-seared duck, cannolis, and hanger steak with truffle fries.
NEW MEXICO: El Pinto in Albuquerque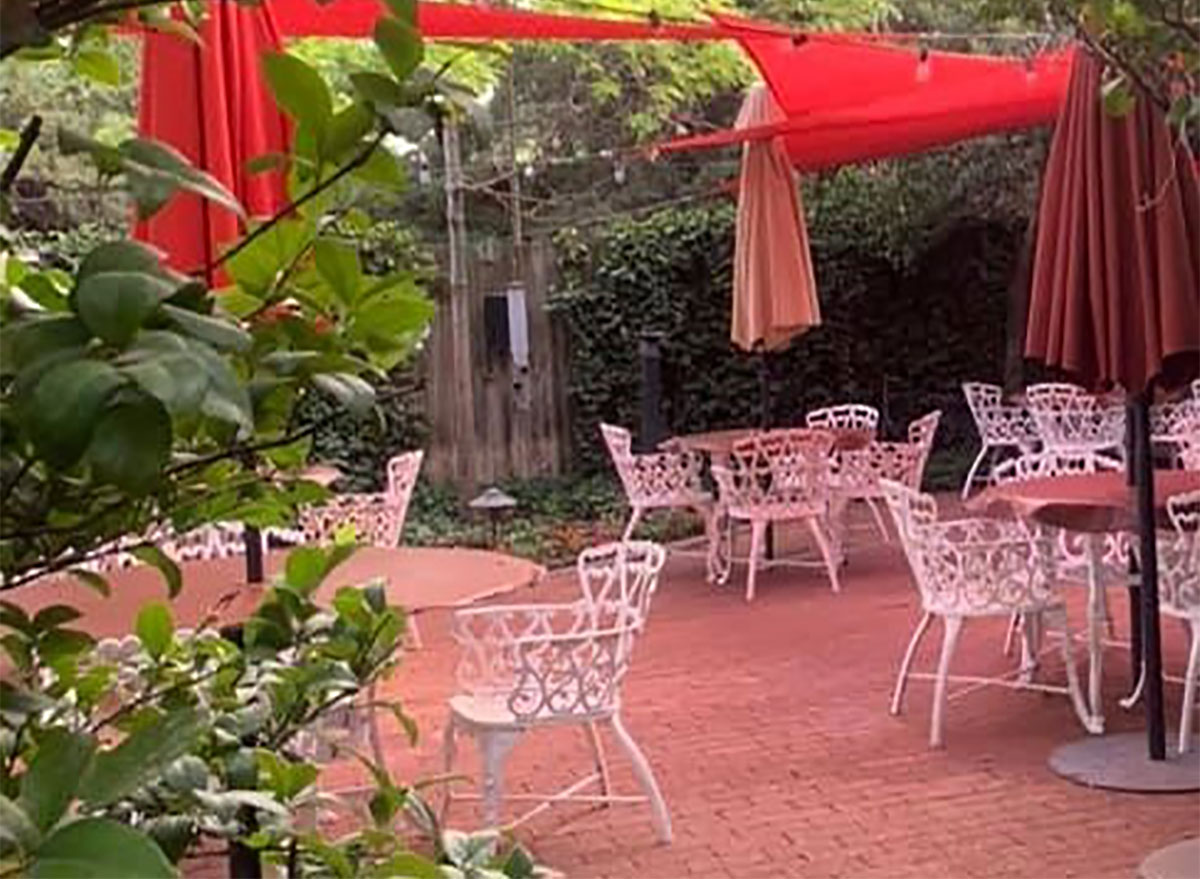 El Pinto has 160 types of tequila. To help balance out all of that agave, there is a wonderful menu full of Southwestern cuisine, including farm fresh eggs that are raised right on site. The restaurant is the only approved restaurant in the country with laying hens located at the business, specifically in the "Hen Hotel." The outdoor patio has a stage with live music during the summer to complement the food and drinks.6254a4d1642c605c54bf1cab17d50f1e
NEW YORK: Gallow Green in New York City
Wood-fired pizza. Mulled wine and a lush green forest landscape set this comforting outdoor spot on top of the McKittrick Hotel. Like a cabin in the woods, Gallant Green has verdant decor that makes it an intimate place to have dinner. The best value seems to be the prix fixe brunch. A mere $50 gets unbeatable ambiance, fresh croissants and other pastries, an entree, tea, coffee, and dessert.
NORTH CAROLINA: Sunset Terrace in Asheville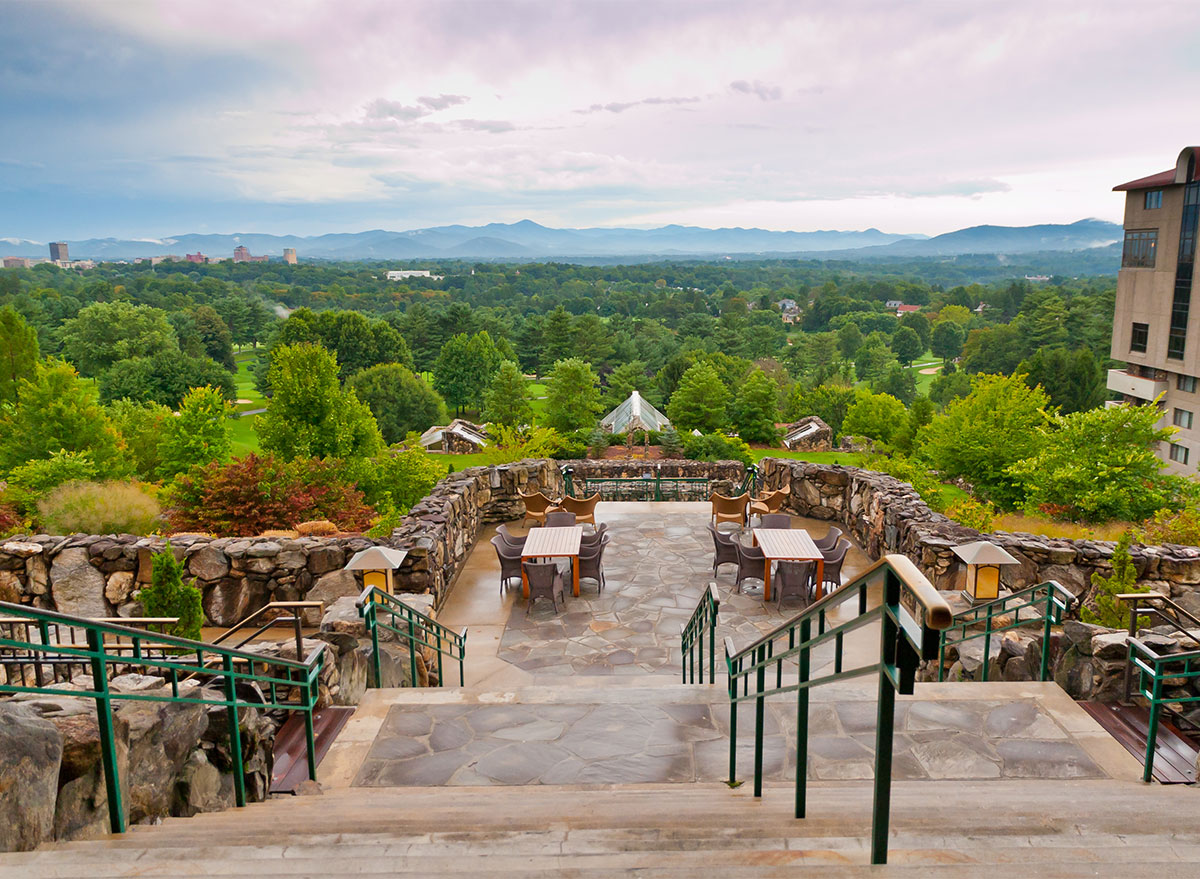 North Carolina is a beautiful state, full of mountain vistas and a rugged coastline. For an incomparable view with a meal, look no further than the Omni Grove Park Inn's Sunset Terrace, an outdoor dining venue. You have to dress according to the weather as there is no spot inside, but the casual dining options and gorgeous views of the sunset over the Blue Ridge Mountains make any cool nights worthwhile.
NORTH DAKOTA: Little Missouri Saloon in Medora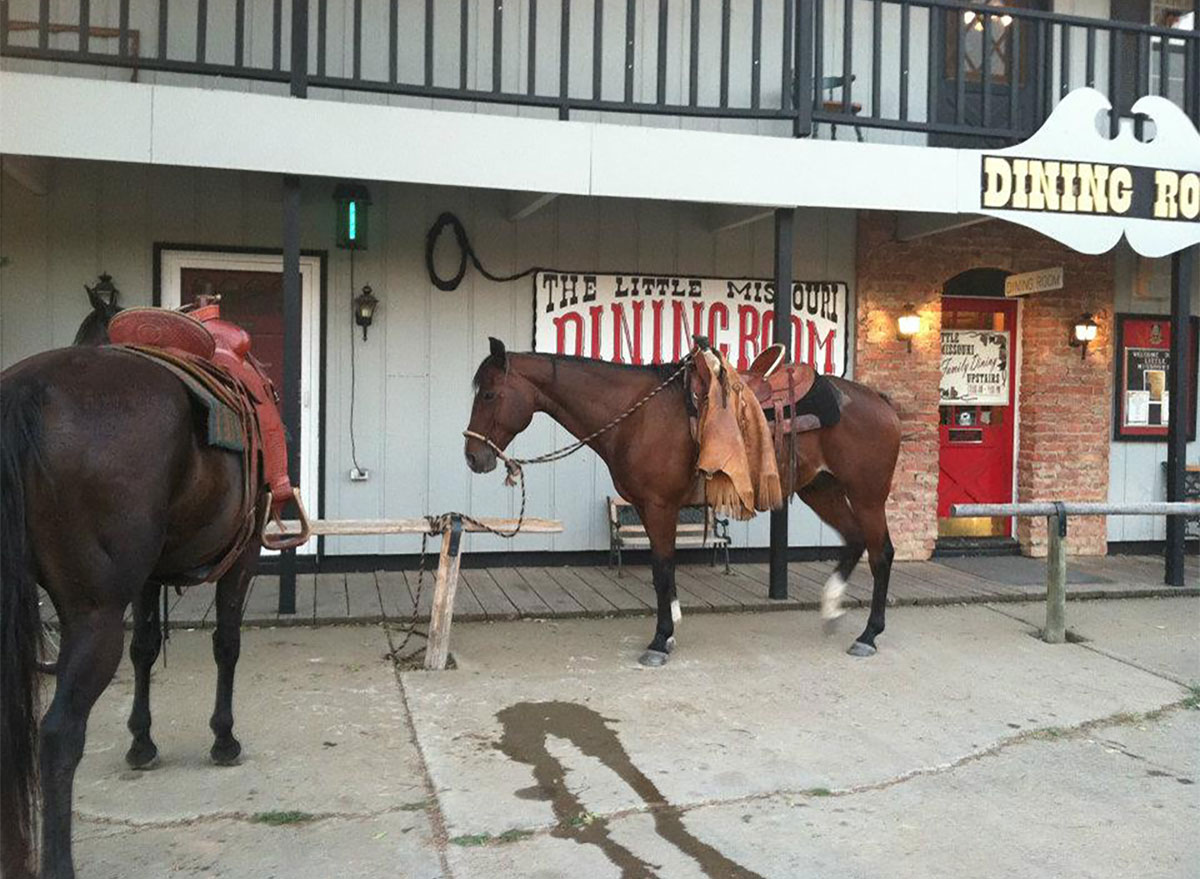 The Little Mo, or Little Missouri Saloon, channels the wild west with its pistol-shaped door handles and scarlet wallpaper. Dollar bills and cowboy hats decorate the walls and ceilings, and the badlands are on view from the upstairs balcony dining. Try the bison burger or some steak for a meal fit for a cowboy.
OHIO: Redhawk Grille in Concord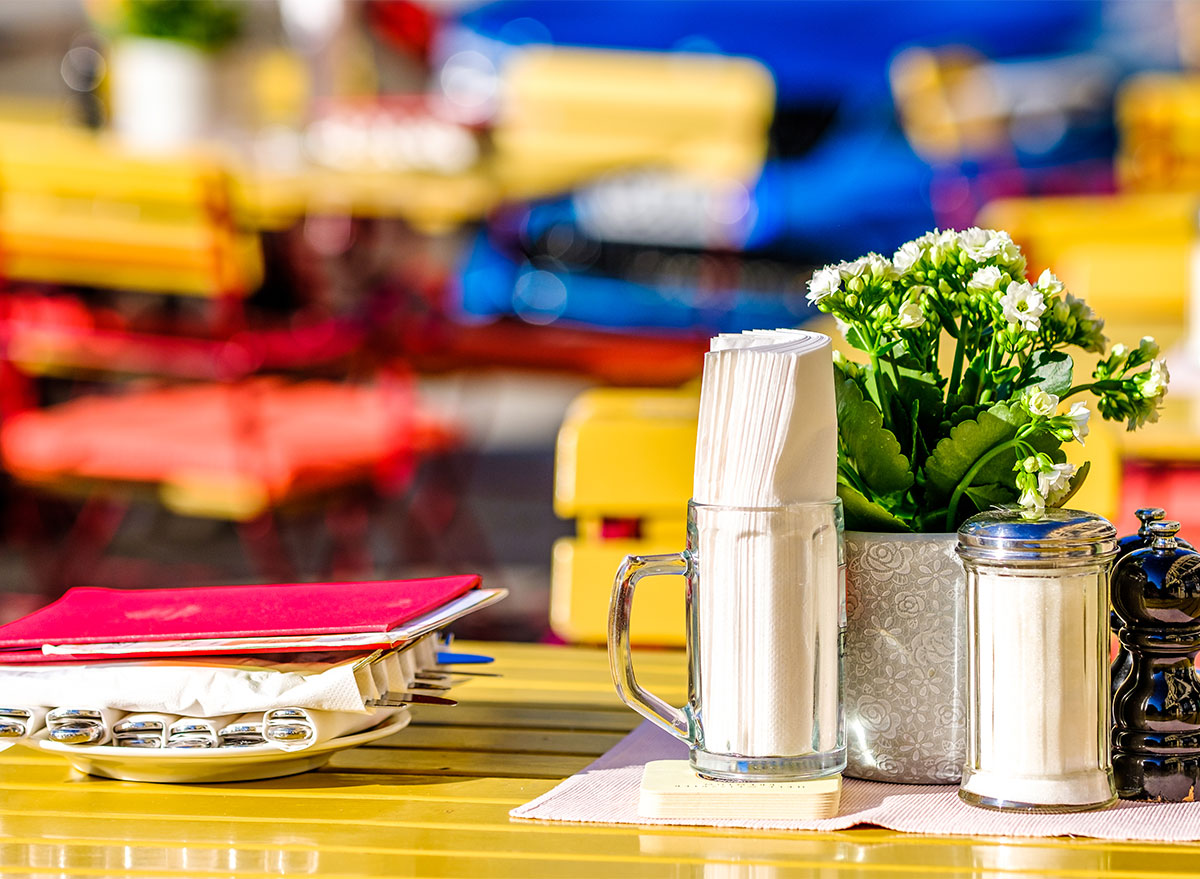 A huge outdoor space, a fireplace, bocce ball, and corn hole make Redhawk Grille full of fun. The menu is considered what they call "heavy American." Enjoy starters, salads, and sandwiches and entrees like eggplant parmesan and deep-dish Reuben pierogies.
OKLAHOMA: Redrock Canyon Grill in Oklahoma City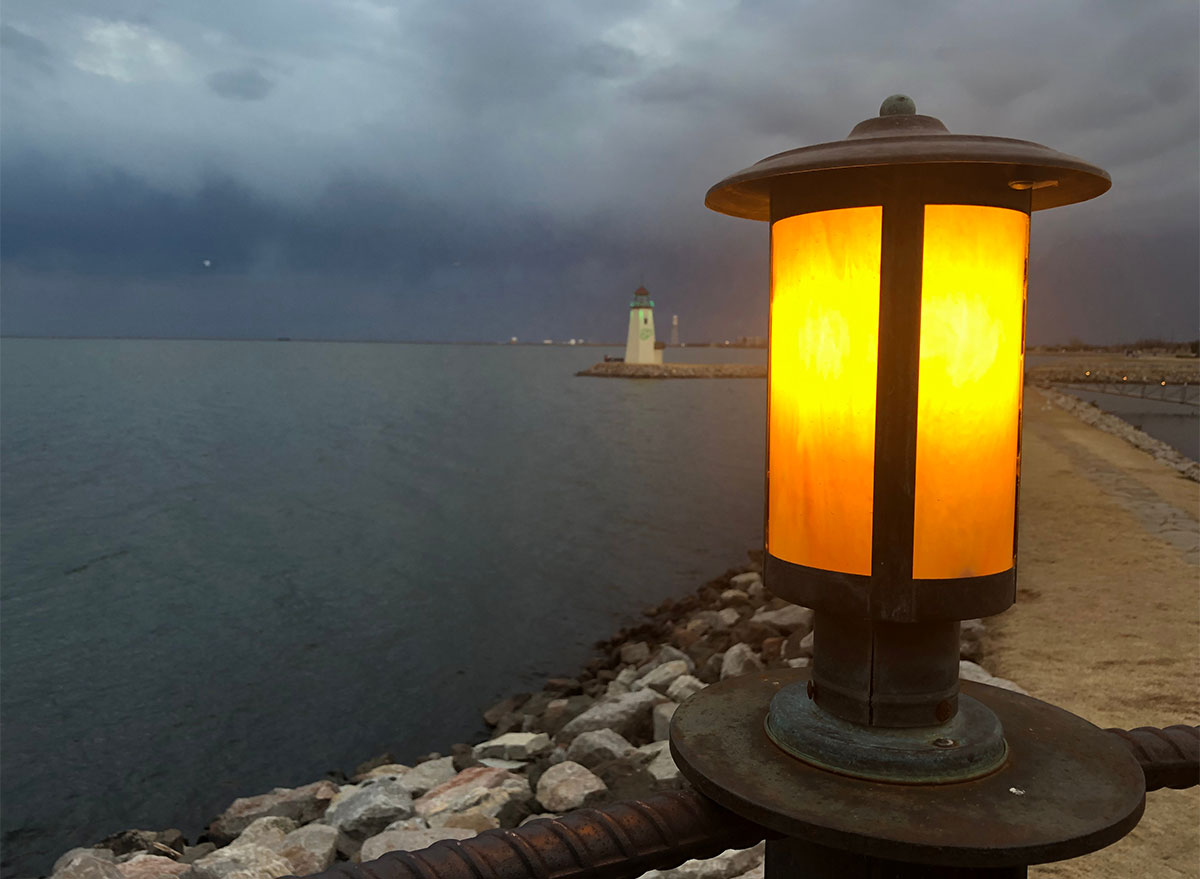 Overlooking Lake Hefner, Redrock Canyon Grill is the perfect spot for a leisurely Sunday brunch. Diners are sure to be satisfied with meatloaf smothered with fire-roasted tomato brown sauce over mashed red potatoes or the quiche served with salsa verde and johnnycakes. At night, the patio overlooks beautiful sunsets for a romantic dinner.
OREGON: Chicken and Guns in Portland
Portland is known for its eclectic food cart scene. Every country's cuisine is represented in the almost 600 permitted carts, offering casual to fine dining. Instead of moving around, Portland's food carts cluster in what is called pods, offering their customers variety at one spot. Cartopia is one such pod, offering covered and heated seating for their customers. The trucks stay open at night, attracting the late-night bar scene to their street food. Chicken and Guns stands out among the group, with Latin wood-fired chicken served with crispy potatoes and drizzled with a bright green, creamy Peruvian cilantro sauce.
PENNSYLVANIA: Federal Galley in Pittsburgh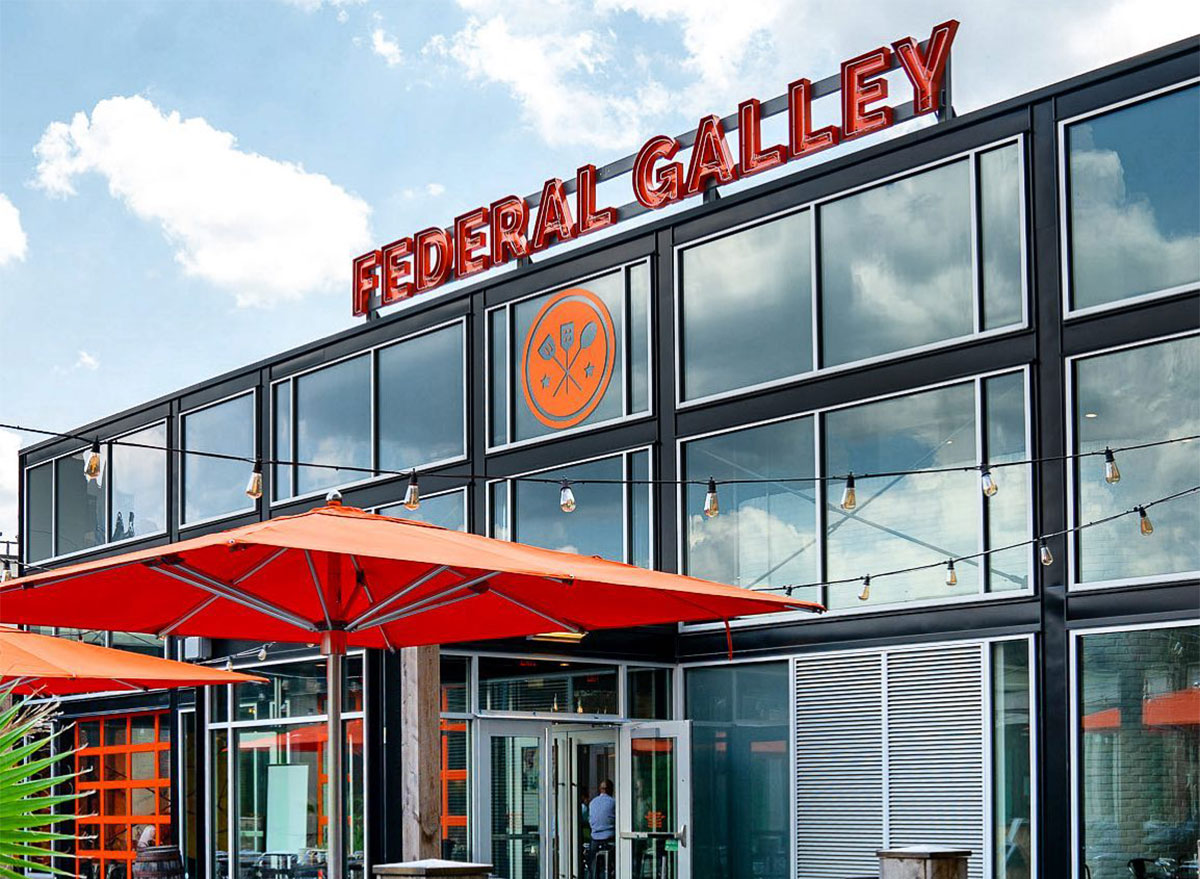 Sometimes, the best option for outdoor dining is a food hall. The choices at Federal Galley are varied: Guapo serves New Mexican options, you can get burgers and sandwiches at Provision PGH, and you can eat fresh poke bowls at Shaka or brunch at Sultry. All of these delicious options can be ordered online and picked up to eat on the outside deck under the cover of umbrellas.
RHODE ISLAND: Plant City in Providence
Another food hall with patio dining takes a slightly different take. Plant City in Rhode Island is on the cusp of plant-based food trends. New Burger offers American-style food, and Bar Verde's menu is Mexican. Try the fried 'chicken' tofu seasoned sandwich with a house-made brioche bun, champagne vinegar pickles, and chipotle mayo. You won't even miss the meat!
SOUTH CAROLINA: Old Daufuskie Crab Company in Daufuskie Island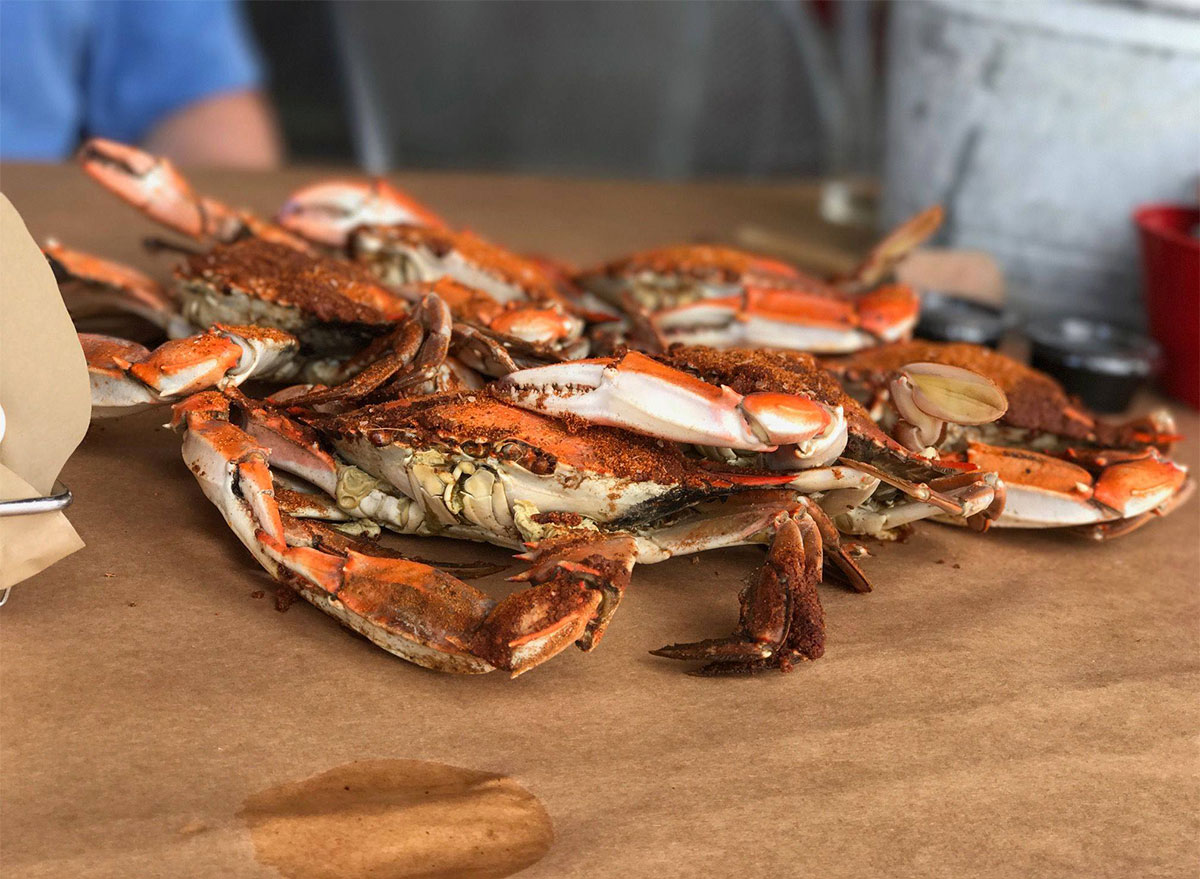 On a little island off the coast of Hilton Head is a restaurant only reachable by boat, the Old Daufuskie Crab Company. The sprawling yard sits right on Freeport Marina, and locals flock to the barrier island on the weekends for fresh seafood and live music. Try the local drink, Scrap Iron. The drink is legal moonshine, a nod to the corn whiskey that the locals sold in nearby Savannah that they hid from law enforcement under sheets of scrap iron.
And for more must-try restaurants, don't miss The Sexiest Cocktail Bar in Every State.
SOUTH DAKOTA: Falls Overlook Cafe in Sioux Falls
Lunch overlooking a rushing waterfall? Yes, please. Especially if that lunch involves nachos, paninis, and pizza from Falls Overlook Cafe. Don't miss the ice cream scoops, sourced from a local dairy farm, and the bagged snacks. This restaurant is popular with locals and tourists alike.
TENNESSEE: TENN on Top in Nashville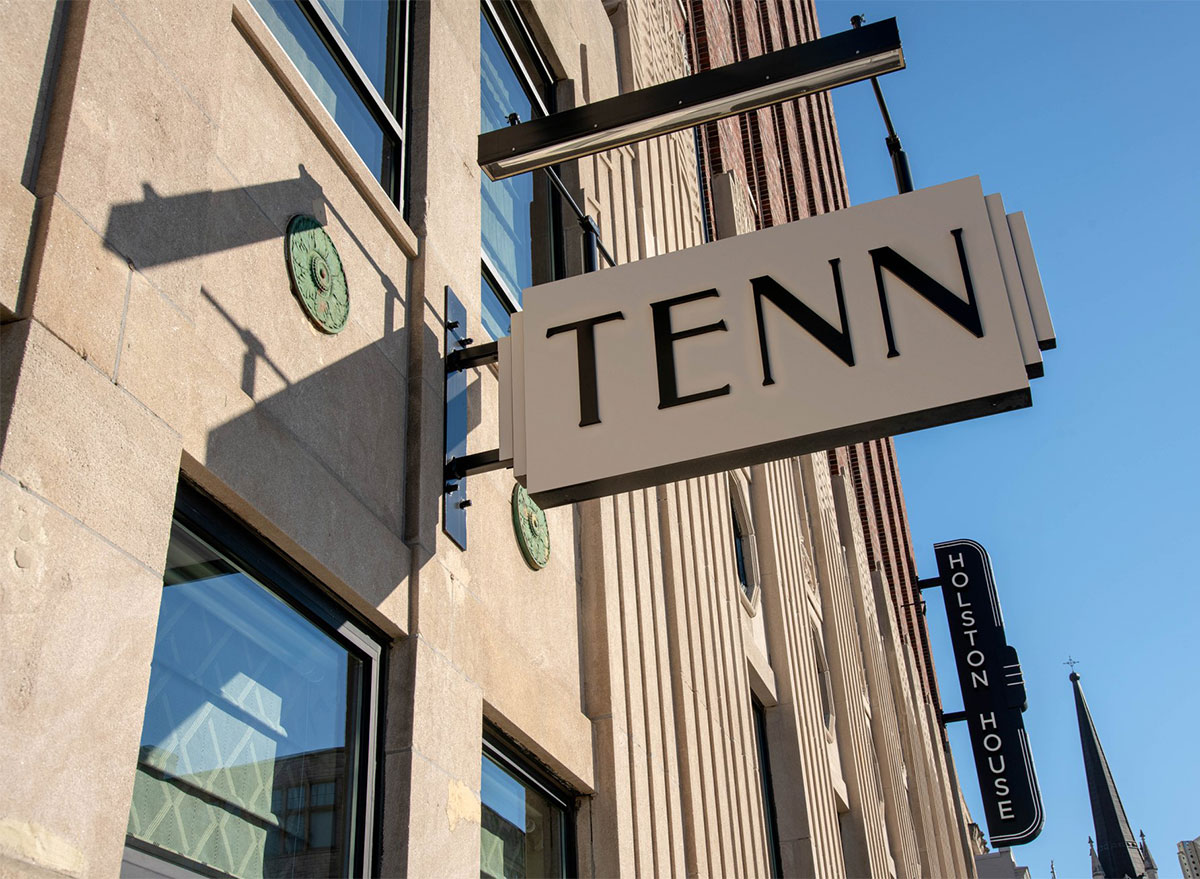 Poolside lounging spot by day and live music venue by night, Tenn is a Nashville go-to for small plates and a cool scene. Sip the Spiced Pear Negroni or the Espresso Martini and try a crushed avocado with seeded crackers or the American cheeseburger with roasted garlic aioli while enjoying the spacious deck.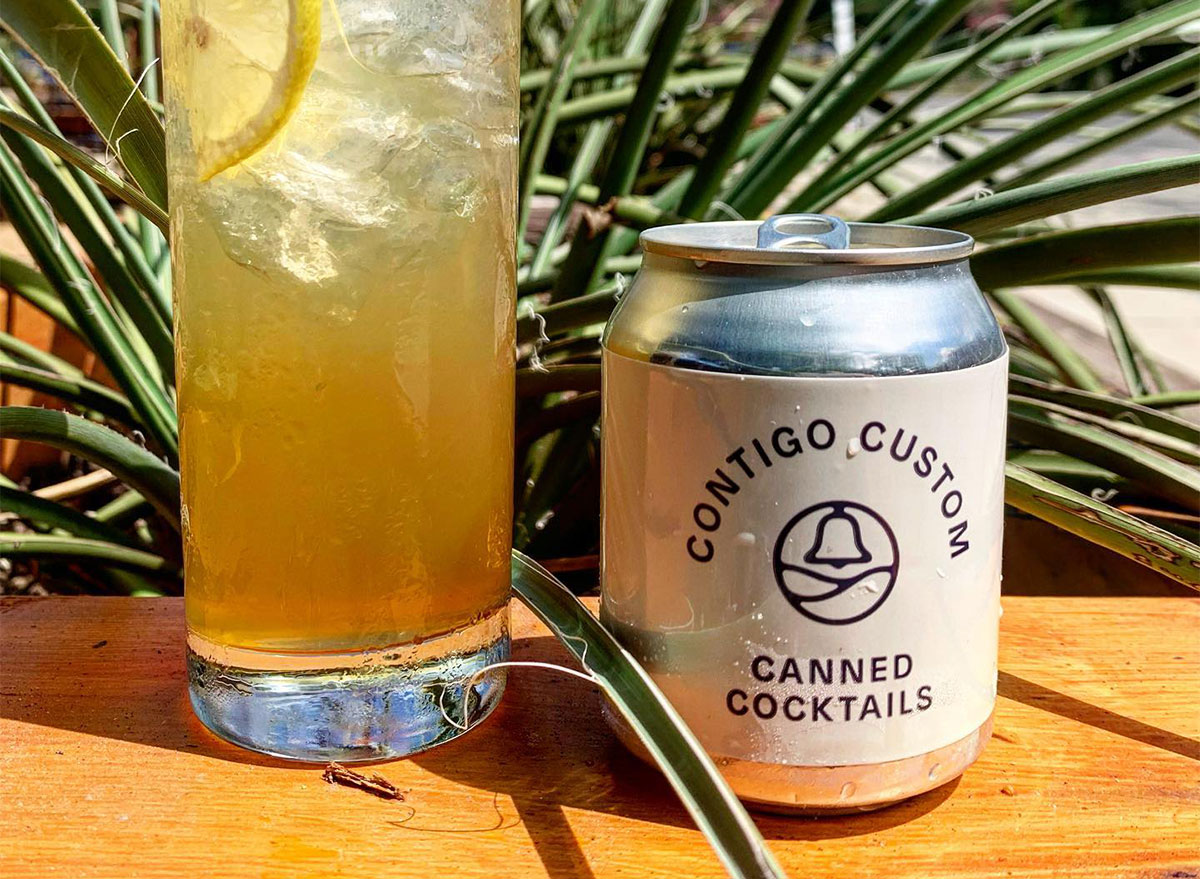 This restaurant was modeled after the owner's family ranch, a popular wedding and destination venue in the Texas Hill Country. Contigo reflects this vibe in the ranch-raised meats it serves and the almost entirely outside dining available to enjoy their fresh food. They also offer custom canned cocktails for customers to enjoy away from the restaurant.
UTAH: Cliffside Restaurant in St. George
The outside patio dining views at Cliffside Restaurant are gorgeous. The tables seem to hang over the valley of St. George, and the contemporary American cuisine offered by their classically trained chef is delicious and satisfying. A special early bird menu is available, where you can try the gourmet grilled ham and cheese on sourdough.
VERMONT: Idletyme Brewing Company in Stowe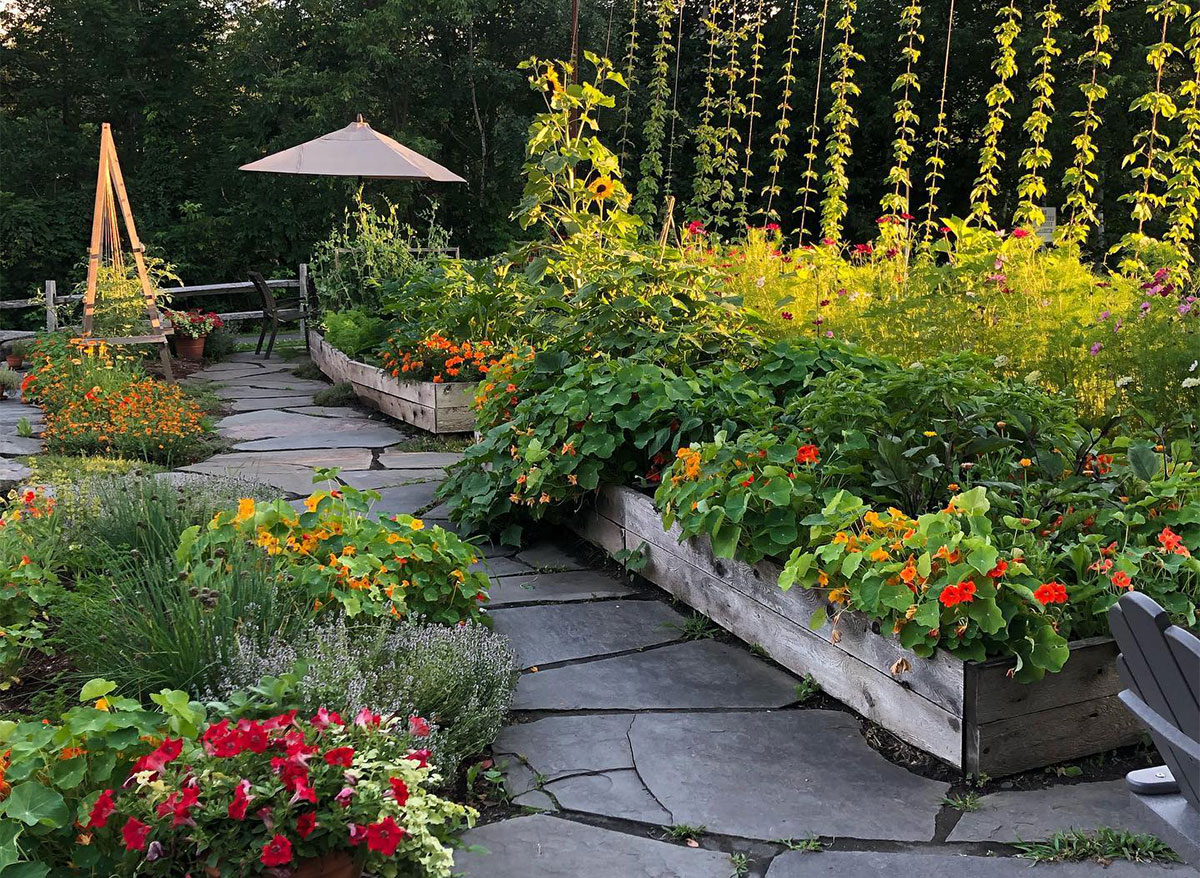 At Idletyme, you can order the Pink and Pale Ale, infused with grapefruit, or the Sourtyme IPA at the treehouse bar. The food is traditional pub fare full of local flavor. A cool spot with plenty of outside space, Idletyme is available by reservation only during the pandemic.
Not sure what to order? Here's The Most Commonly Searched Beer in Every State, According to Google.
VIRGINIA: Cafe 44 in Alexandria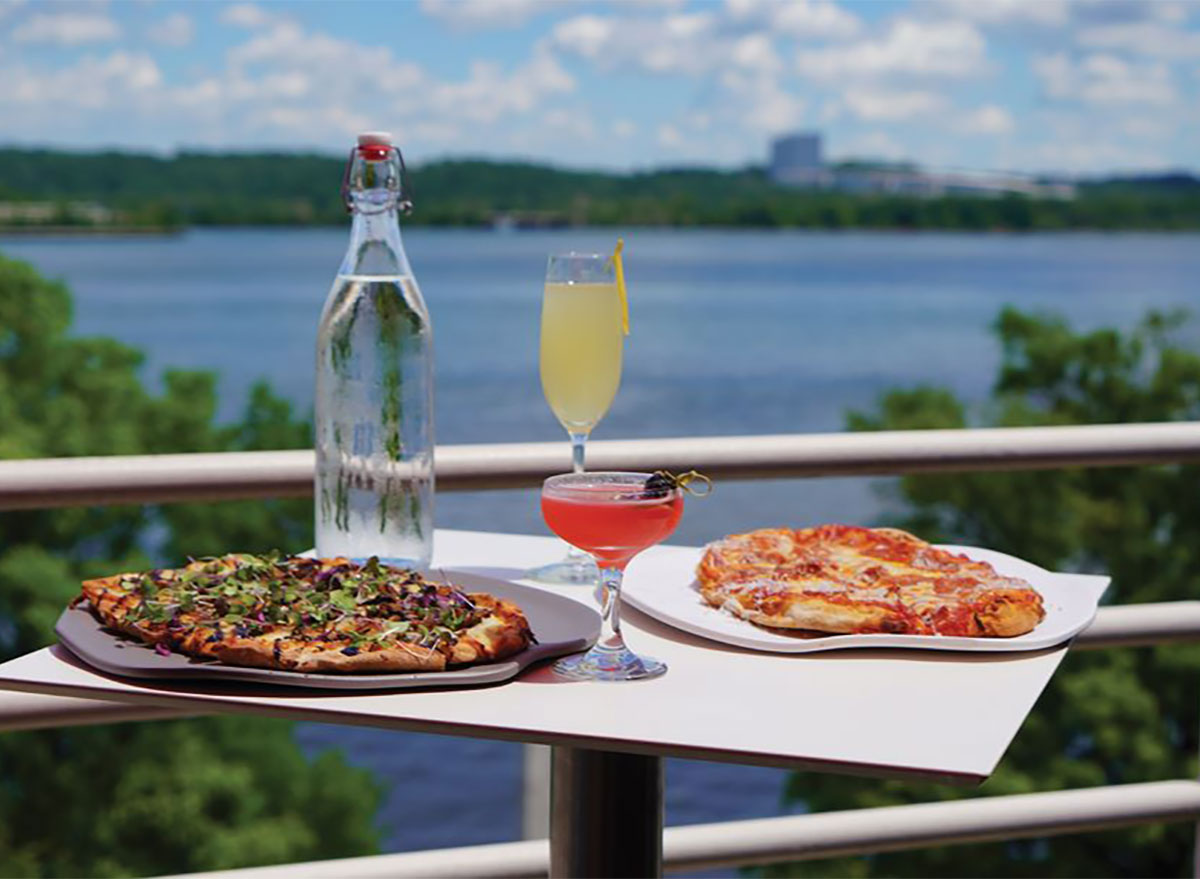 This waterfront spot offers spectacular views and even better food. Try the New England lobster roll or the house cheese board.
WASHINGTON: Terra Blanca in Benton City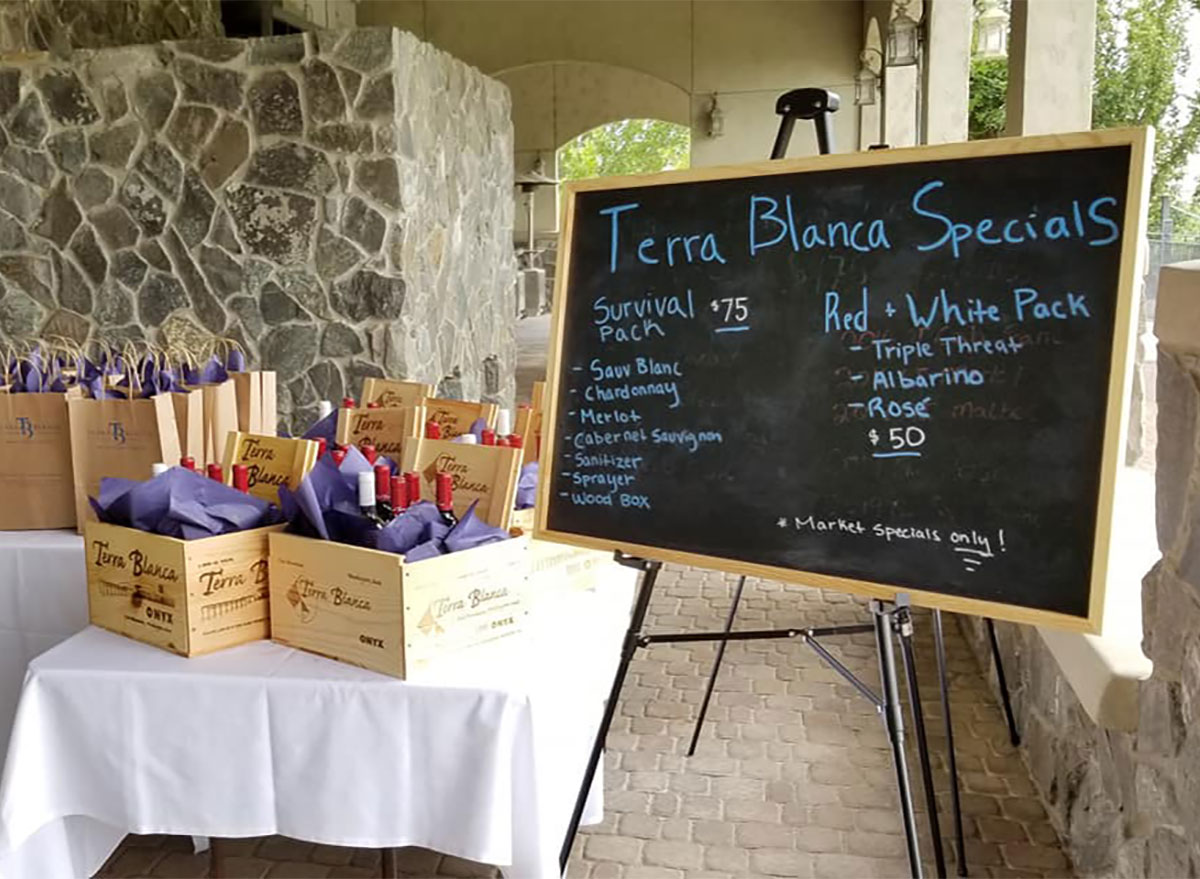 Drink the wines crafted at Terra Blanca while enjoying fresh brick oven pizza, salads, appetizers, and desserts. The Red Mountains can be viewed through the stone arches, as well as the rolling vineyards.
WEST VIRGINIA: Morgantown Flour and Feed in Morgantown
Laidback but full of delicious options, Morgantown Flour and Feed allows for views of the river and trail. Bikers and joggers stop for a break here for the large selection of local beers on the menu. You can count on a great ambiance during your visit.
WISCONSIN: Suncrest Gardens Pizza Farm in Cochrane
Enjoy the seasonal pizza menu at Suncrest Gardens Pizza, or try the special farm-to-table dinners while enjoying the outdoor spaces on the farm. The pizza comes in a green to-go box that splits into plates and then folds into a convenient take-home box. Side dishes, fresh green salads, and desserts are available for order. There is live music, and the kids can visit the animals. Visitors describe the experience as magical.
WYOMING: Dornan's Chuckwagon Grill in Jackson Hole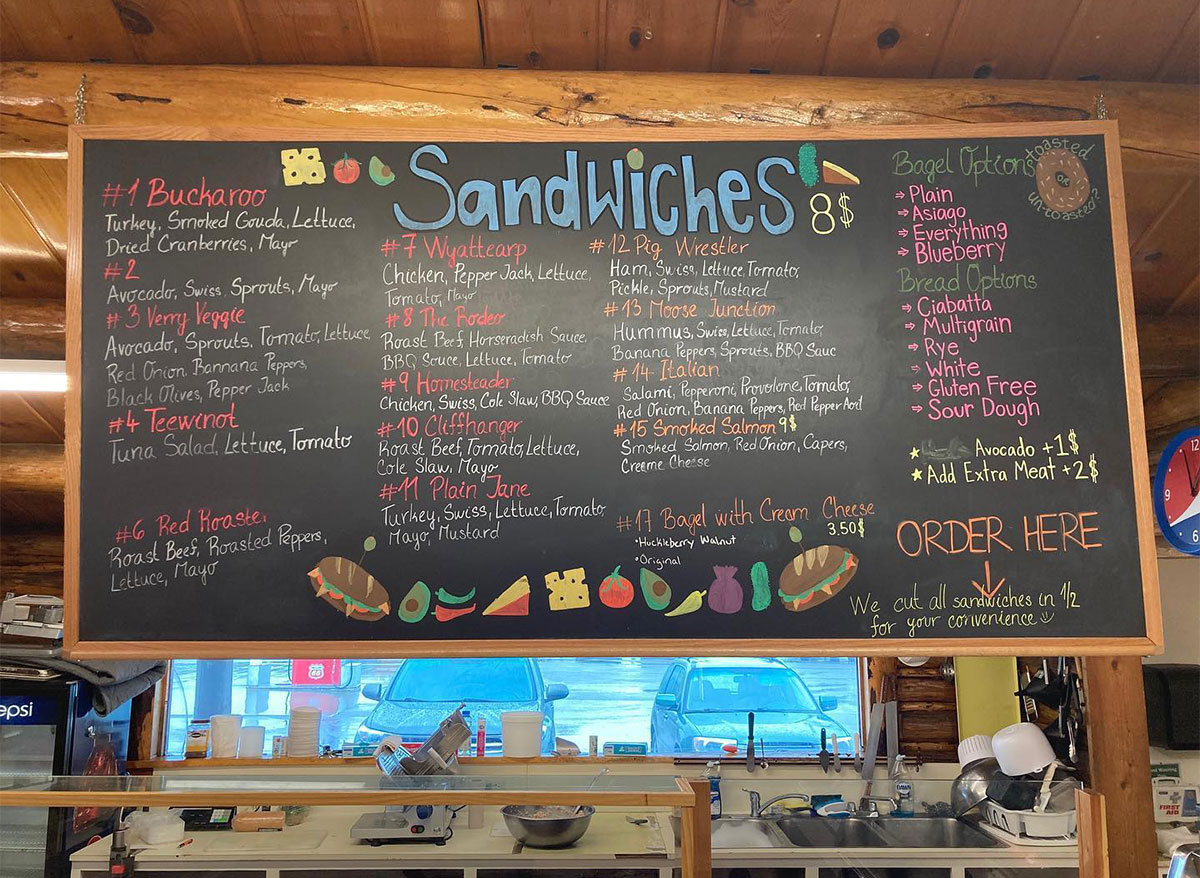 The perfect way to start the day is to take a sunrise photo of the Tetons and then stop at Dornan's Chuckwagon Grill for breakfast. The cowboy-approved menu continues into lunch and dinner with fire-cooked meats and dishes cooked in cast-iron pans.
And when you're not eating at a restaurant, don't miss these 30 Cheap Costco Buys That Make the Membership Worth It.
An earlier version of this story misspelled the name of Federal Galley in Pennsylvania. Eat This, Not That! regrets the error.