Aero's New In-Flight Wellness Options Are A Total Game-Changer
The semi-private jet service is bringing wellness and healthy options to new heights.
If you are more than ready to travel to see friends, loved ones, and the world, you'll be excited to hear about some pretty spectacular self-care, good-for-you eats, and pampering services to enjoy on your next flight. Aero, a semi-private jet service, is bringing wellness and healthy options to new heights on their flights. Be extra excited, too, because Aero has also added and will be adding some of the dreamiest destinations to their schedule like Ibiza, Nice, Los Cabos, and Mykonos beginning in April and July. So if we've piqued your curiosity about traveling in an oh-so pampering way, listen up and read on to learn more about Aero's new in-flight wellness options. Next up, be sure to read The 6 Best Exercises for Strong and Toned Arms in 2022, Trainer Says.
Aero passengers will receive a complimentary Serum Discovery Kit by Dr. Barbara Sturm for ultra-hydrated skin in-flight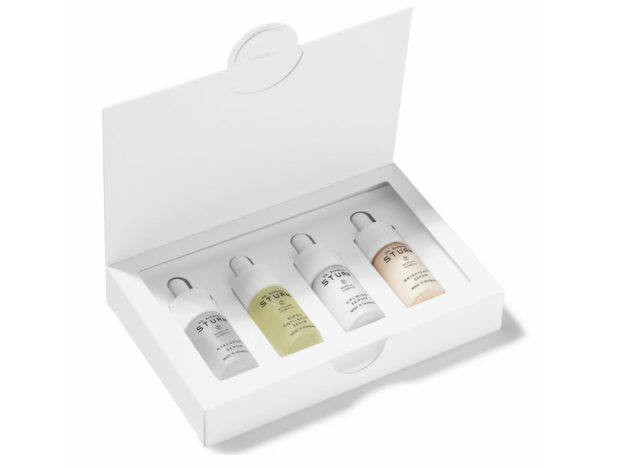 First off, Aero has partnered with Dr. Barbara Sturm, a skincare icon. (And if you keep up with Rebel Wilson, you likely noticed the star getting a glowing Dr. Barbara Sturm facial on her IG Story as part of her pre-Oscars self-care routine!) Starting this spring, each and every Aero guest can be pampered with refreshed, repaired, and ultra-hydrated skin on their flight as they will receive their very own signature Serum Discovery Kit designed by Sturm, according to the official press release. The kit sells online for $325, but as an Aero passenger, you will receive it as a complimentary wellness treat.
Related: The #1 Skincare Routine For Ageless Skin, Top Dermatologist Says
The benefits of pampering your skin during a flight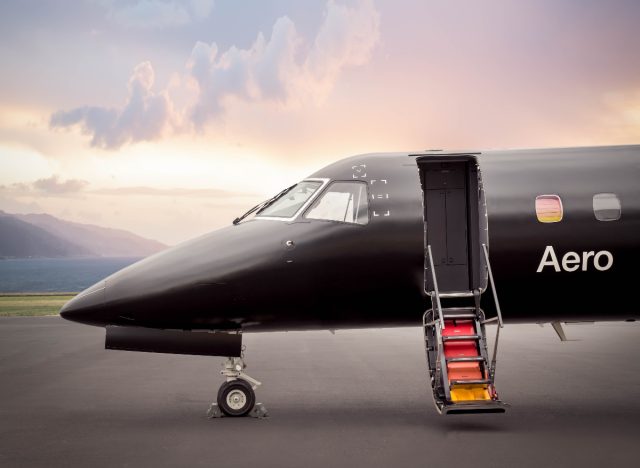 Why is pampering your skin in-flight so necessary and beneficial? Well, flying in an airplane can wreak havoc on your body, and there's a valid reason why. The humidity levels in the cabin of an airplane are extremely low, according to Matthew Goldman, MD via Cleveland Clinic. The reason is approximately half of the circulating air is brought in from the high altitudes outside, which has just about no moisture at all. It's not uncommon to feel as though you have dryer skin, a dry nose and throat, and less energy. Goldman explains, "The pressure, temperature and oxygen levels in the cabin fluctuate, and the humidity level is lower than it is at sea level."6254a4d1642c605c54bf1cab17d50f1e
Fortunately, Aero's got your back (or, rather, your dry skin) covered by gifting you your very own Serum Discovery Kit on the flight. Sturm explains the health factors of the kit in the press release, noting, "As an anti-inflammatory doctor, I see many inflammatory stressors that affect our skin and overall health when on an airplane. By partnering with Aero, we are able to offer ingredient science-based skincare to help maintain good skin health while enjoying your flight."
Related: The Secret Skincare Tricks To Slow Down Aging Skin, Dermatologist Says
Passengers will also enjoy healthy eats like overnight oats, kombucha, and green juice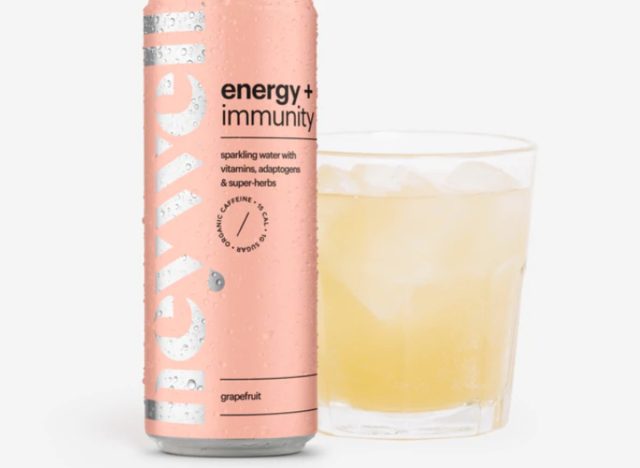 That's not all when it comes to this semi-private jet service's in-flight wellness options. To make things even better, Aero has also collaborated with Erewhon, the clean food market based in California that's well-loved for many reasons, including their holistic health items. Starting this spring, all of Aero's flights within the U.S. and Mexico will present healthy eats and drink choices for their passengers. The curated collection includes Erewhon's Overnight Oats, Kombucha, Heavenly green juice, Rishi turmeric, Blue Bottle Cold Brew coffee, chai and ginger teas, Calm+Restore and Heywell Energy+Immunity sparkling waters, and other incredibly health-conscious items.
This is a whole new remarkable effort at 30,000 feet, and there is understandably much buzz and excitement. Zain Richardson, Aero's Chief Marketing and Customer Officer, exclaims, "At Aero, our goal is to be a sanctuary in the sky for [travelers] by delivering an unparalleled design and service experience at every touchpoint," adding, "Aero's partnerships with Dr. Barbara Sturm and Erewhon align perfectly with our focus on offering a seamless and truly curated air travel experience."
What better way to start a getaway than with a skin refresh, healthy food and drink options, and an extraordinary destination on deck? We're so ready to jet-set! If you're anxious to experience Aero's brand new in-flight wellness options, be sure to book a flight ASAP.
For more…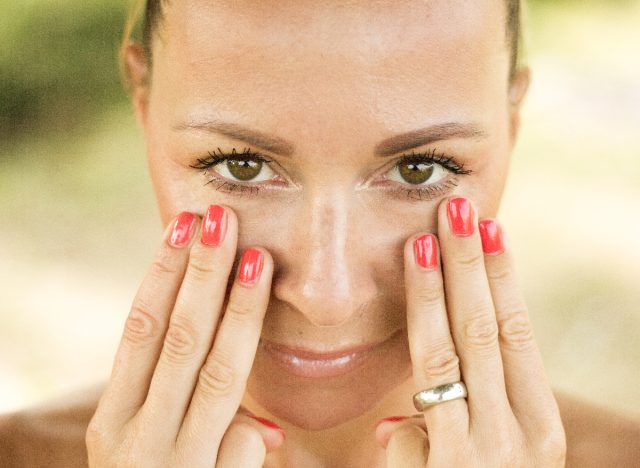 To stay up-to-date on the latest mind and body news, be sure to check out Difficulty Sleeping? This Luxurious Sleep Cruise Is For You and The 5 Best Face Yoga Exercises For Ageless, Sculpted Skin next.
Alexa Mellardo
Alexa is the Mind + Body Deputy Editor of Eat This, Not That!, overseeing the M+B channel and delivering compelling fitness, wellness, and self-care topics to readers.
Read more about Alexa