7 Secrets Applebee's Doesn't Want You to Know
A look behind the scenes at the popular bar and grill.
For 32 years, Applebee's has been encouraging patrons everywhere to "eat good in the neighborhood." With roots in Atlanta, Ga., the restaurant has come a long way since its original opening there in 1980. Back then, they were called T.J. Applebee's Rx for Edibles & Elixirs. It took six years before the name was revamped to the undeniably catchier Applebee's Neighborhood Grill & Bar, and from there, things just kept getting better.
Today, the massive chain serves American comfort food, both stateside and worldwide, in over 2,000 locations. They have absolutely cornered the meal deals market, and love putting out a good cocktail bargain as well.
Despite all of their public success, though, Applebee's keeps a few key details private. What's behind the mouth-watering appetizers and iconic red booths? Read on to find out. And for more, check out 8 Secrets Olive Garden Doesn't Want You to Know.
The chain's salads are hardly healthy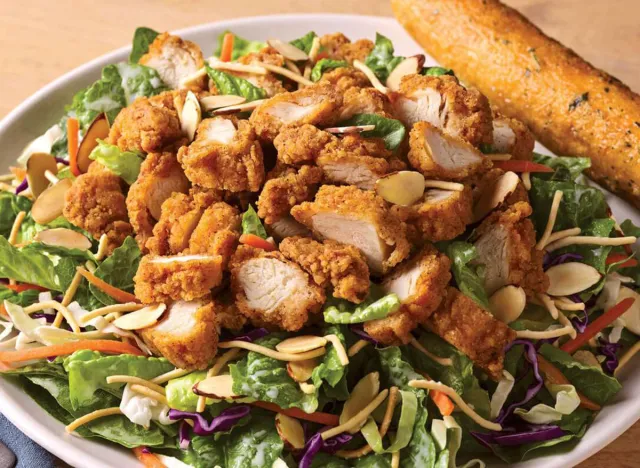 We all know that fast-food and fast-casual salads aren't exactly the epitome of a healthy meal, and often, you're better off just getting a burger. But compared to some of the other entrée options Applebee's has to offer, we had a hard time believing that a salad wouldn't be at least a mildly better choice.
Turns out, it isn't. When we looked at the nutrition info for entrée salads offered at the chain, we realized that five out of seven clocked in at more than 1,000 calories. That's just as bad, if not worse than, a Big Mac with fries.
For example, the Oriental Chicken Salad packs a whopping 1,570 calories, and is by far the worst salad on the menu calorie-wise. But even its healthier-sounding version, which comes with grilled chicken instead of breaded, packs 1,450 calories (not much better) as well as 2,190 milligrams of sodium—that's more than you should be eating in a day!
All in all, the salads at Applebee's aren't much healthier than other, more indulgent menu options.
Once upon a time, you could allegedly get free fries
When server and manager u/Applebuddy did an Ask Me Anything session on Reddit a few years back, they shed light on many of the behind-the-scenes secrets of the popular chain. While there's a lot to unpack on this thread, the one revelation that caught our eye was the fact that, first, free fry refills used to exist, and second, that they stopped existing. While we don't advertise eating fries ad nauseam, it sure highlights how much more a few bucks used to get you at a restaurant.
Some menu items are indeed microwaved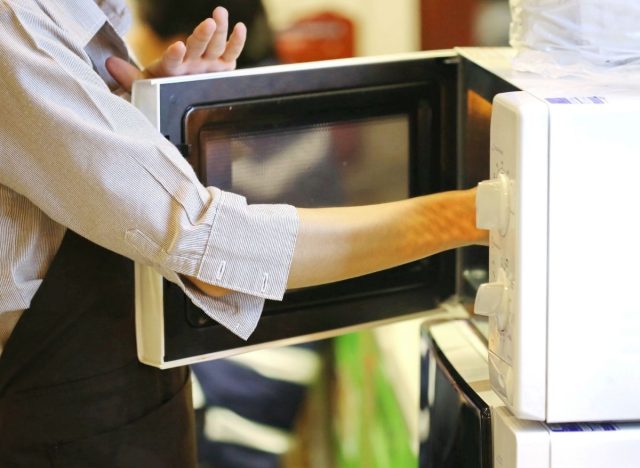 This is almost one of those open secrets, right? We all hope that the chain franchises we know and love aren't just reheating pre-packaged, frozen food that they import in bulk, but when it comes down to it we know they probably are. Back in 2019, Redbook broke the news that Applebee's was in fact microwaving at least some of their menu items. According to the site, though, it's basically just the dips and desserts.
It is possible to replicate their recipes at home
Perhaps the biggest secret Applebee's doesn't want you to know, as is the case with many restaurants, is the nitty-gritty aspects of their recipes. At one point, there was a blog dedicated to recreating your favorite Applebee's entrées at home, but the site has since been taken down. Talk about dedicated secret-keeping.6254a4d1642c605c54bf1cab17d50f1e
The chain lost a big chunk of the menu during the pandemic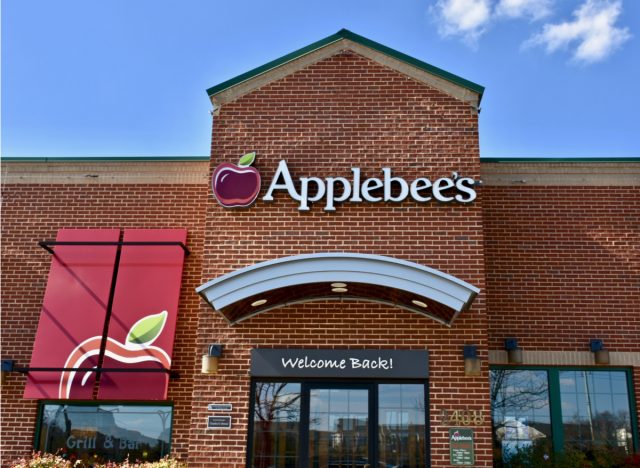 While it's hardly a secret that restaurant chains resorted to trimming their menus in order to streamline operations during the pandemic, Applebee's was particularly heavy-handed when it came to menu cuts. The chain got rid of as much as 40% of its large menu, removing favorites like BBQ brisket tacos, sweet and savory grilled chicken, clam chowder, loaded potato soup, and the triple bacon burger.
Several months later, the company confirmed those menu items will not be making a return, and that the chain will continue on with a much smaller menu.
The chain's most innovative mac & cheese is full of sugar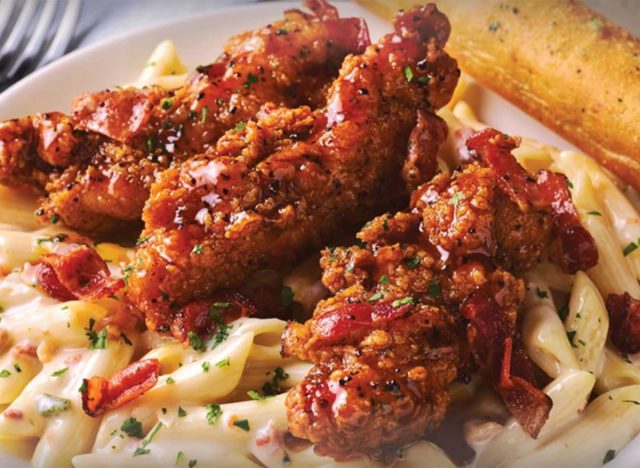 Yes, the Four Cheese Mac & Cheese with Honey Pepper Chicken Tenders might be what dreams are made of. The sheer upgrade with sweet-and-spicy tenders is worth giving Applebee's credit for. But when it comes to the nutrition info, the chain is hardly eager to broadcast the details. There are no fewer than 1,420 calories in this bad boy, which is absurd but also perhaps not totally unexpected. The real kicker here is the sugar content. At 51 grams per serving, this might as well be a dessert.
The brand has been in hot water with harassment accusations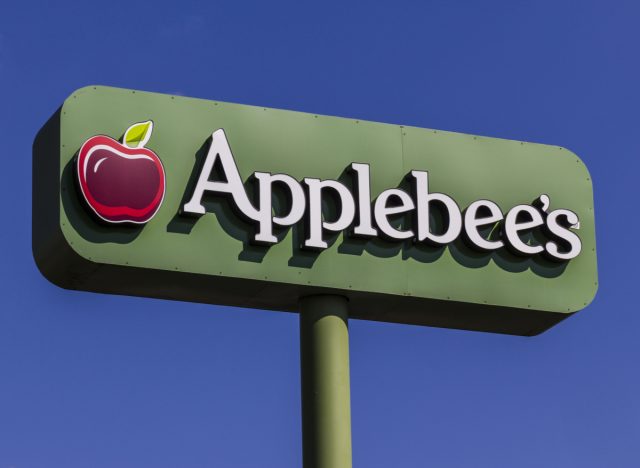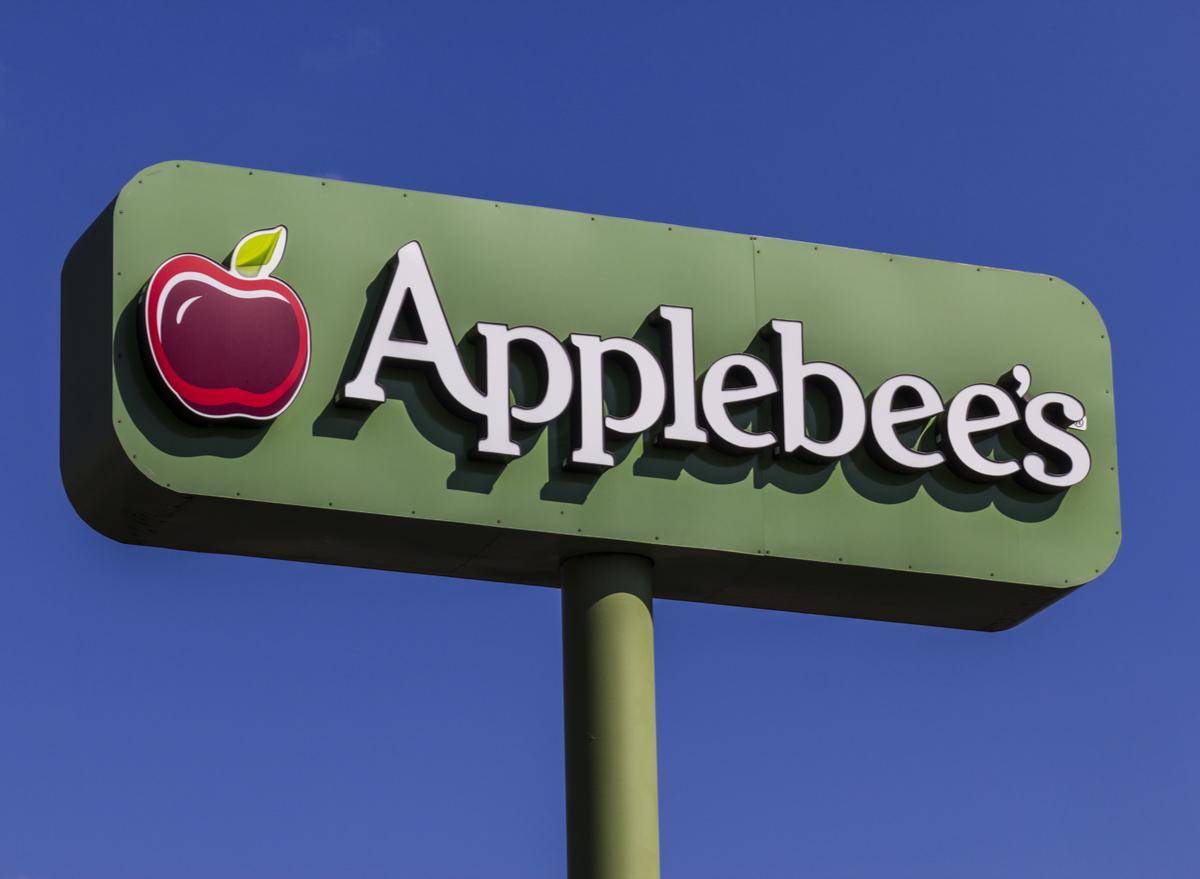 In 2017, the chain was sued by a transgender hostess who said she was the subject of "extreme harassment," but was fired from her job when she sought a resolution from upper management. As Mashed reported, this was not the first time the Applebee's was called out for being shady about harassment accusations. Years before, they were sued for demanding that anyone who worked for them sign away their right to take discrimination charges to court. Yikes!