5 Bankrupt Restaurant Chains That Have Been Revived This Year
These favorites have risen from the dead.
While it may be true that all good things must come to an end, when it comes to some of the most iconic restaurant chains in America, we'd rather they didn't.
You know the type: places you frequent with family, fast-casual joints with enough locations to feel forever familiar. There's something reassuring about being anywhere in the world and seeing, say, a KFC. That warm, at-home feeling you get from knowing your go-to order at a California Pizza Kitchen—that's invaluable.
For many restaurant chains, though, the pandemic was costly. COVID-19 disrupted every industry, yes, but dining, in particular, took a definite hit. By mid-2020, a slew of fan-favorite restaurant chains had declared bankruptcy, and the prognosis on whether or not they could recover was unclear.
We're happy to report that, within this year of vaccinations and reopenings, the outlook has been positive for many members of the restaurant business. For these five dining darlings, in particular, the end—which was once looming—is no longer on the horizon.
For more, check out 5 Major Fast-Food Chains Falling Out of Favor With Customers.
Le Pain Quotidien
Le Pain Quotidien, the chain bakery with an undeniably catchy foreign name, shuttered all 98 of its U.S. locations and filed for bankruptcy during the pandemic. But just as fans were starting to accept a world without Le Pain's signature brunch-style delicacies (turkey, bacon, and avocado tartine, we're looking at you), new owner Aurify swooped in on a mission to both save and modernize the chain.6254a4d1642c605c54bf1cab17d50f1e
They launched a Le Pain app, opened new locations, and built out the menu. The coffee quality has been upgraded right in line with the restaurant's interior, and according to Forbes, the chain is hoping to implement a small plate and alcohol menu this fall, expanding into the evening dining space for the first time.
IHOP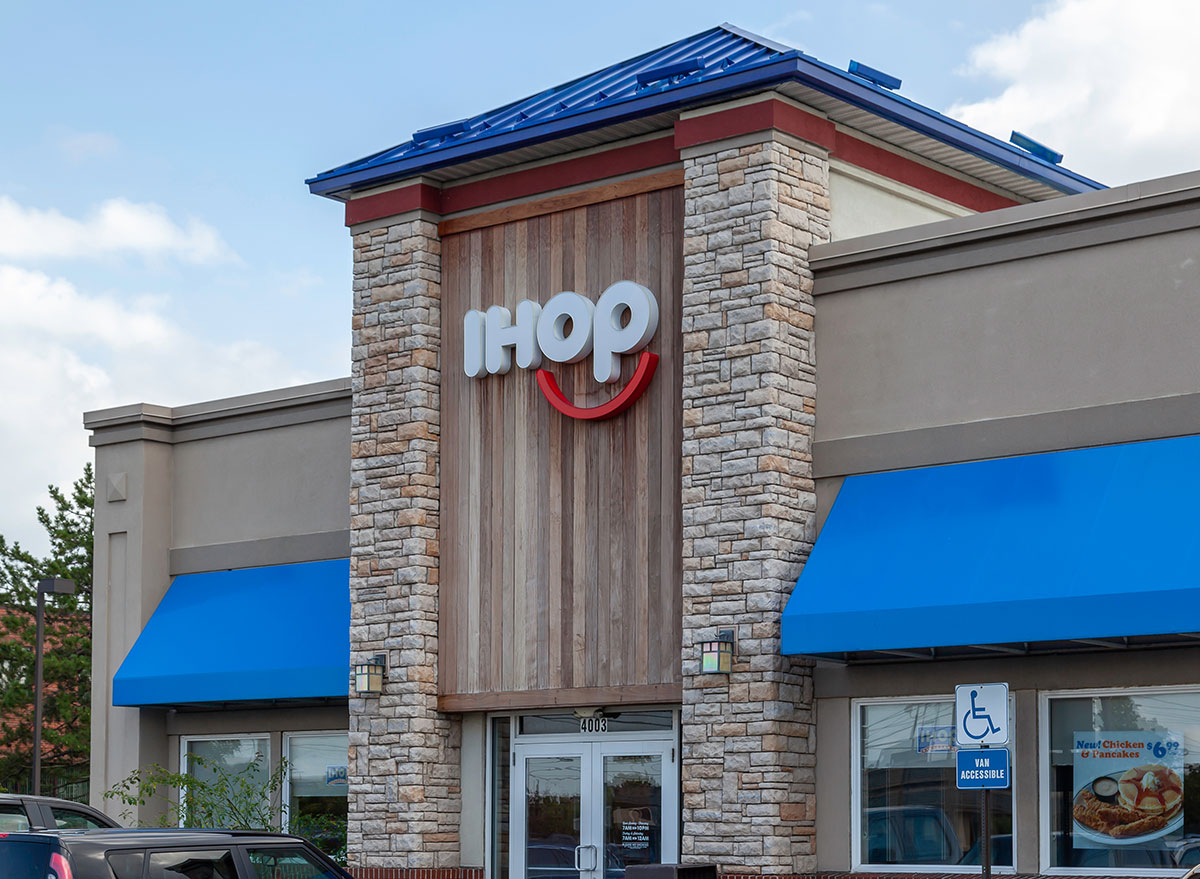 In May of 2021, IHOP's franchisee, CFRA Holdings, filed for Chapter 11 bankruptcy protection. Sales had fallen by 33%, and 49 locations closed. Things were looking grim for the house of pancakes for a while there!
But sales were up 120% in 2021, and in an effort to keep them on an upwards trajectory, the fast-casual chain is expanding past breakfast into lunch and dinner. At some locations they're even adding alcohol, which begs the question: could iHop be the next hit boozy brunch spot?
Cici's Pizza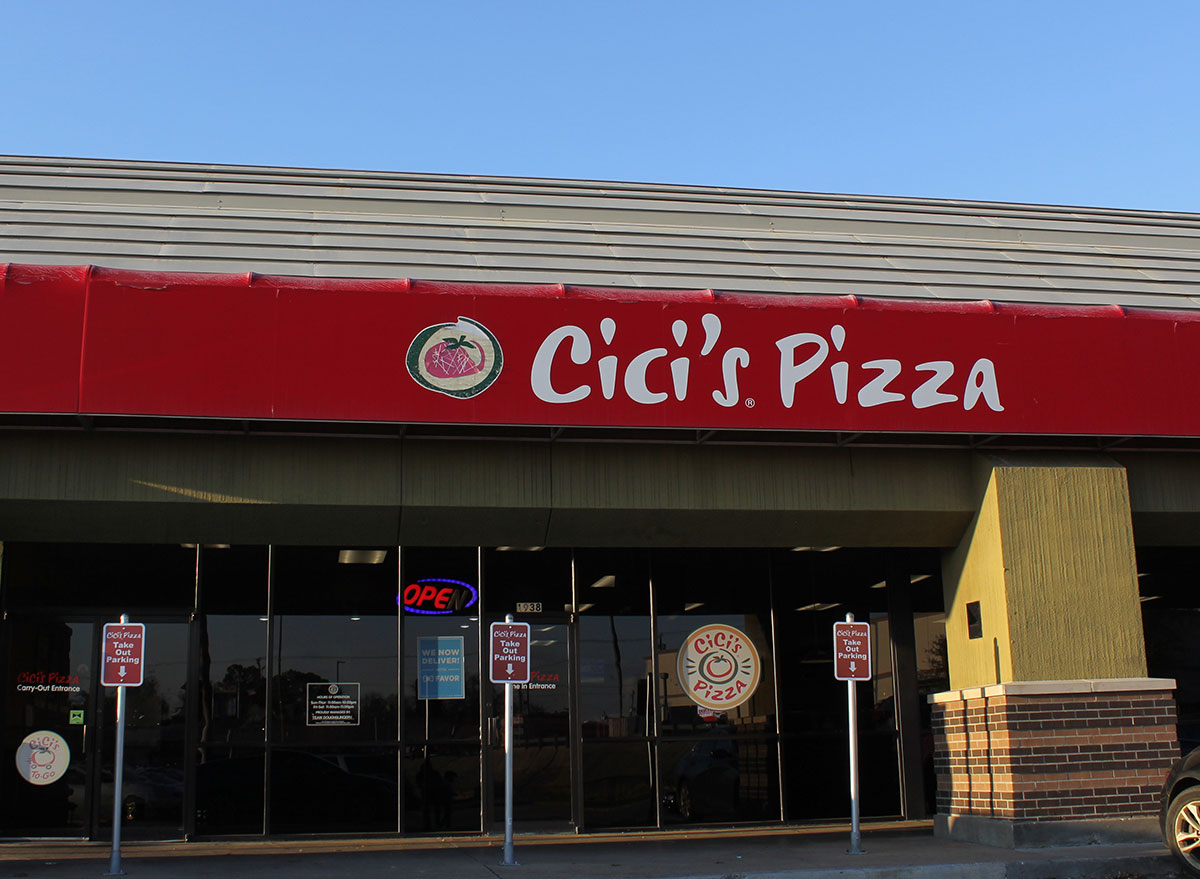 There's no pizza buffet quite like Cici's, and for a moment, even that one was at risk of disappearing. The brand both filed for bankruptcy and was rescued from bankruptcy within two weeks in early 2021: SSCP Management and Gala Capital Partners, both of whom have experience turning around fast-casual restaurants on the decline, acquired the company quickly and were open about their faith in its resilience.
According to Restaurant Business, the new owners are focused on nurturing their franchisees. They believe that with a few business model updates and the end of COVID, Cici's will continue as a major player in the pizza world.
California Pizza Kitchen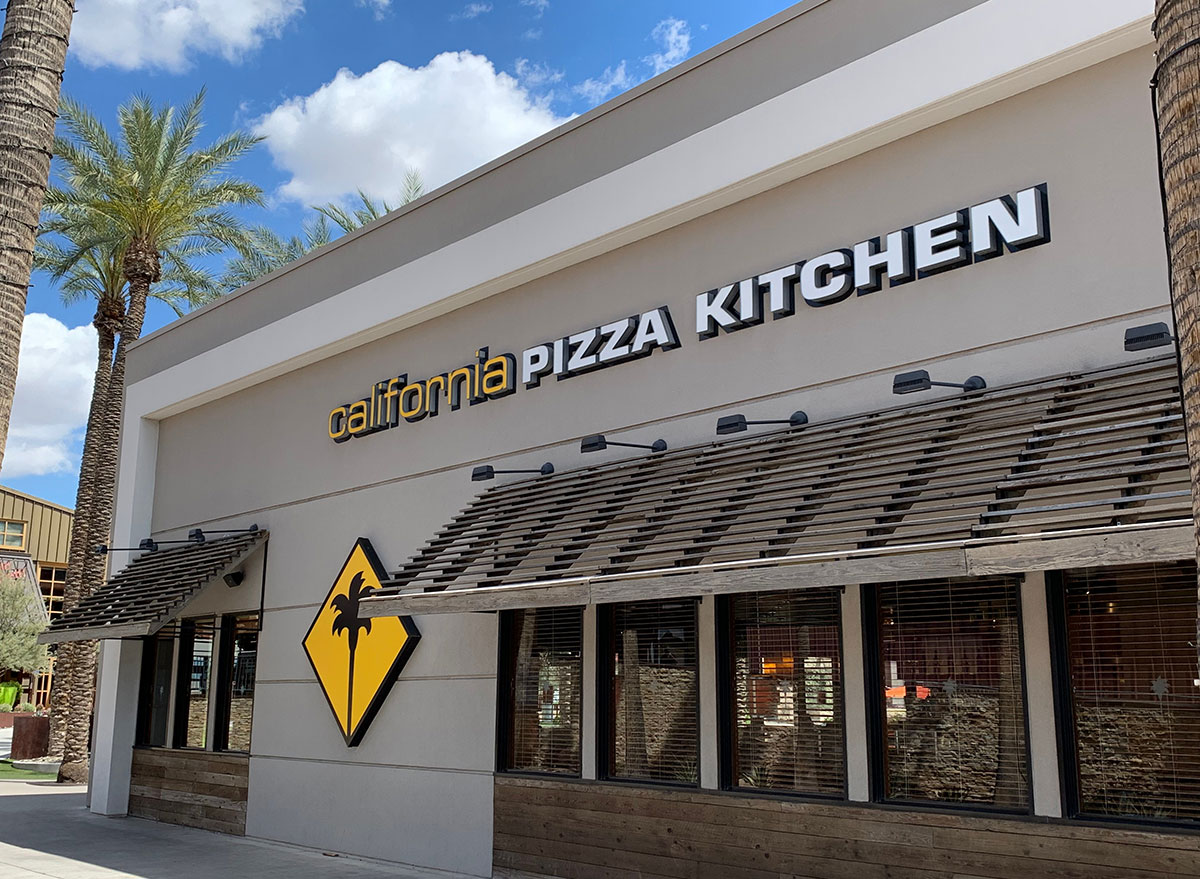 Two words for this one: Thank God! COVID upended a lot about life, but a world without CPK just might be the straw that breaks the camel's back for a lot of us. The iconic fast-casual dining joint filed for bankruptcy protection in July of 2020, around the same time as many of its struggling counterparts.
Just over a year later, though, the pizza kitchen has made such a strong comeback that they are considering going public. The brand's success could be attributed to a few strategic post-pandemic pivots, like for example their Take & Bake pizzas. Or maybe it's just that we all missed breaking that bread in person so much that we flooded back the second indoor dining regulations were lifted.
Chuck E. Cheese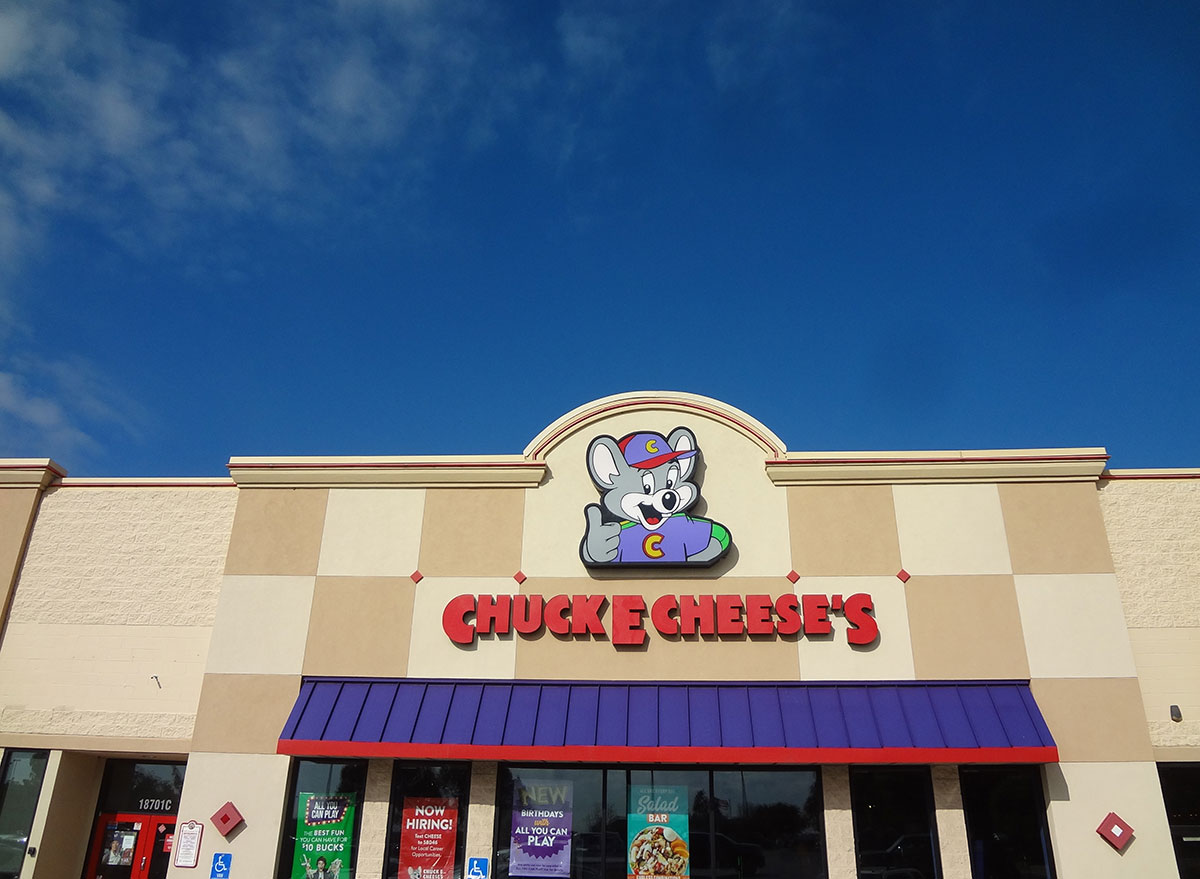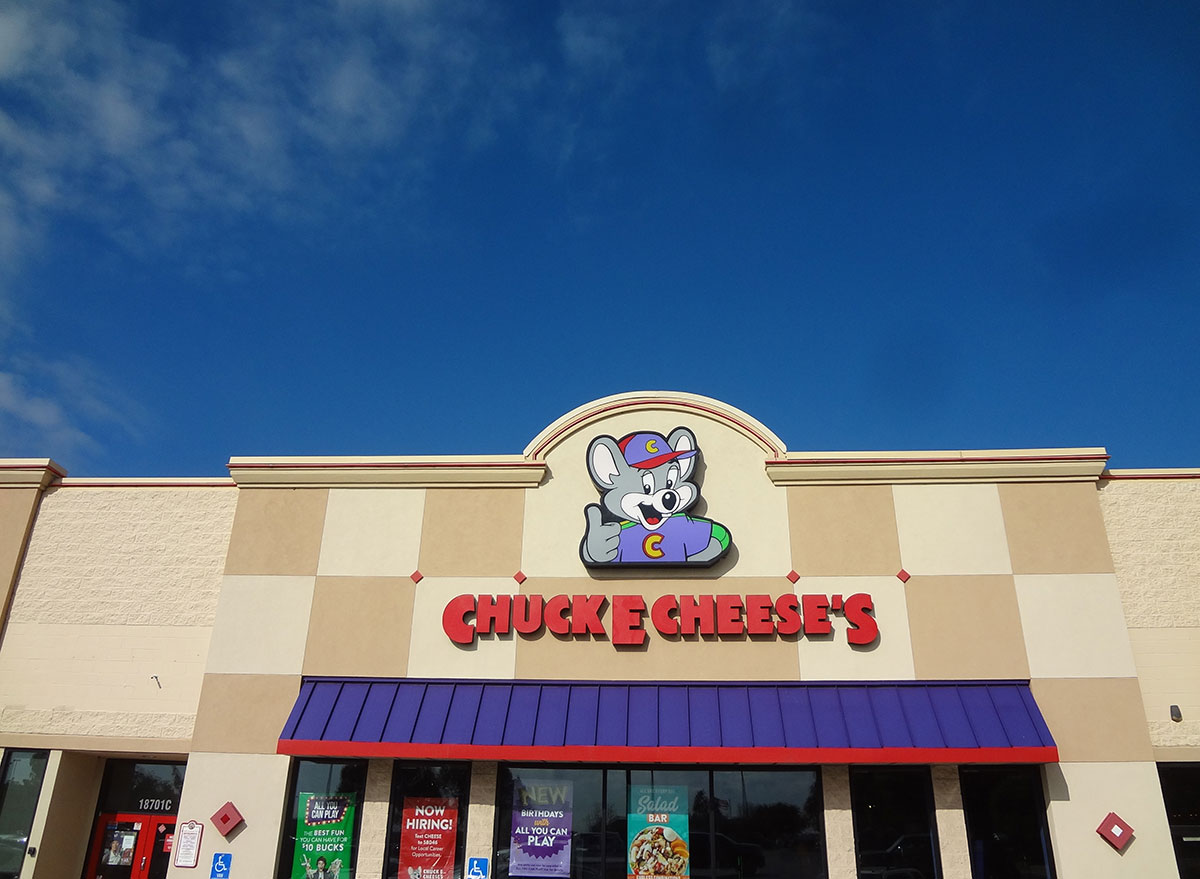 Honestly, this one is a bit surprising. When Chuck E. Cheese filed for bankruptcy last June, everyone understood. There is next-to-nothing sanitary about ball pits and tunnel slides, and in a society that is perhaps still more germ-conscious than we were before, it would be easy to envision Chuck E. Cheese slipping into obscurity.
But, against all odds, the cartoon-mouse helmed company emerged from bankruptcy by January 2021, with CEO David McKillips writing in an email that they are "well-positioned to execute on [their] long-term goals." Impressive.
For more, check out the 108 Most Popular Sodas Ranked By How Toxic They Are.