The Best Frozen Items to Buy At Costco Right Now, Dietitian Says
Plus three frozen foods to skip.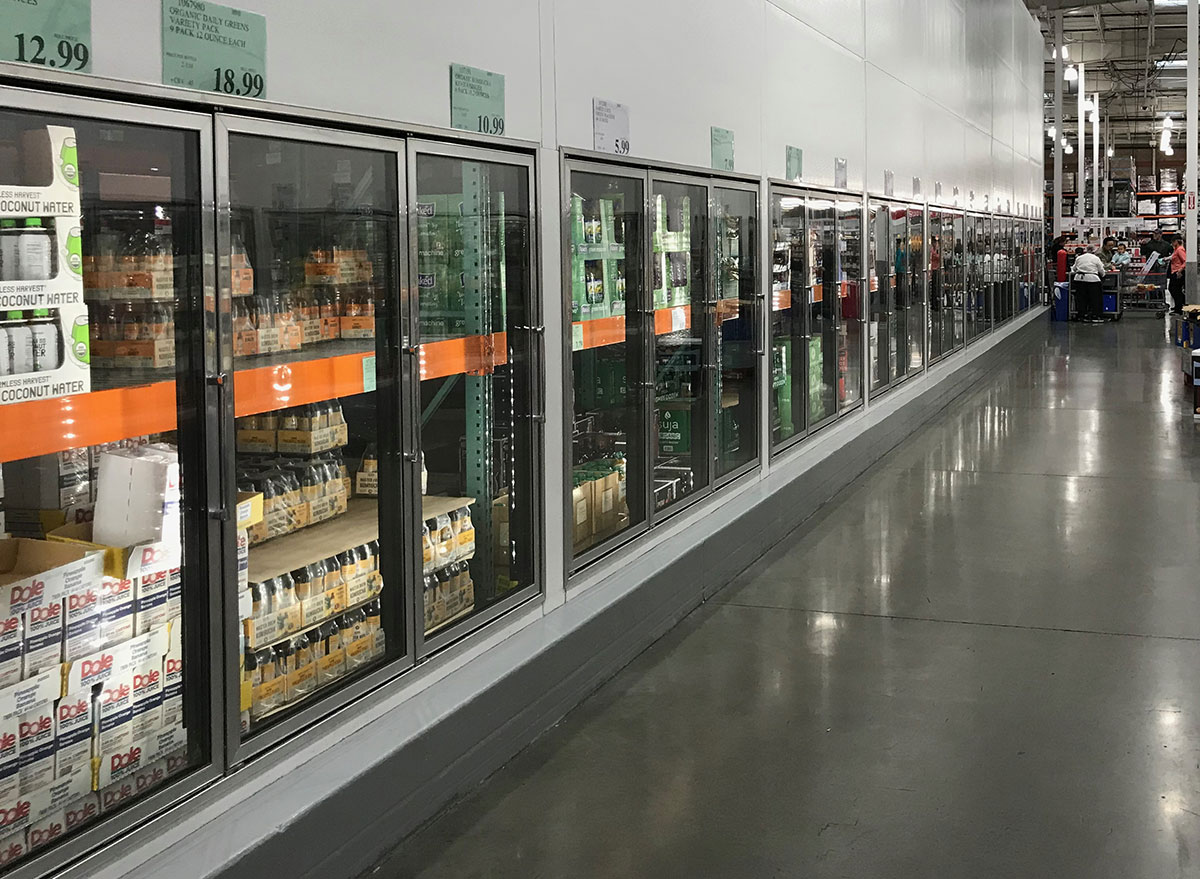 With continuous supply chain issues, shortages, and skyrocketing prices making headlines each week, it's probably a wise decision to stock up on foods you can keep around for a while. And if you're a Costco member, there's no better place to buy in bulk than the frozen section to ride out the wave of uncertainty. When it comes to whether or not all your usual go-to's will be available when you need them, it's helpful to be prepared—and the freezer aisle is the perfect place to stock up.
We asked Eat This, Not That! Medical Expert Board member Lisa Young, PhD, RDN, the author of Finally Full, Finally Slim and a nutritionist in private practice to weigh in on both the three best picks in the Costco freezer aisles and the three items to pass on— so you can be sure that what you're packing away for the winter will still support all your health-conscious New Year's resolutions.
Related: 6 Things You'll See at Costco This Year
Items to Skip
Kirkland Signature Red Grapefruit Cups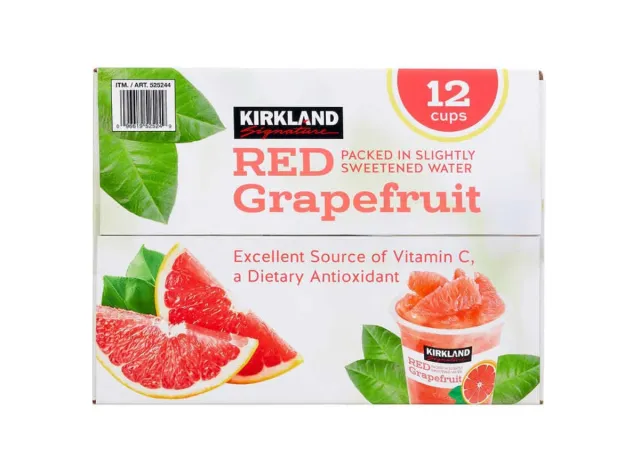 While it might seem like a good option to have antioxidant-rich citrus on hand, the benefits of grapefruit are outweighed by the added preservatives and 15 grams of added sugar in these cups. Young points out the high sugar content and advises Costco members to skip this item if they are looking for a healthy way to get their vitamin C.6254a4d1642c605c54bf1cab17d50f1e
Kirkland Signature Cauliflower Crust Pizza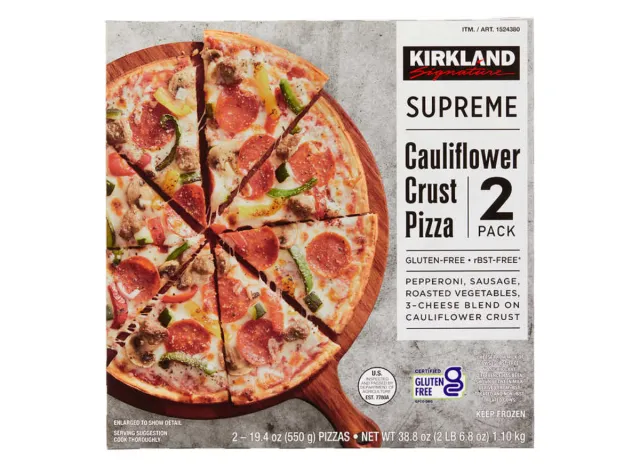 A wheat-free alternative to the traditional favorite, this cauliflower crust pizza doesn't quite fit the bill for a freezer staple. Young notes the lengthy list of ingredients on the package, a sign that the product isn't made with the most natural or fresh ingredients. A better substitute might be Milton's Cauliflower Crust Pizza if you're looking for a cheesy bite, sans gluten.
Impossible Plant-Based Burger Patties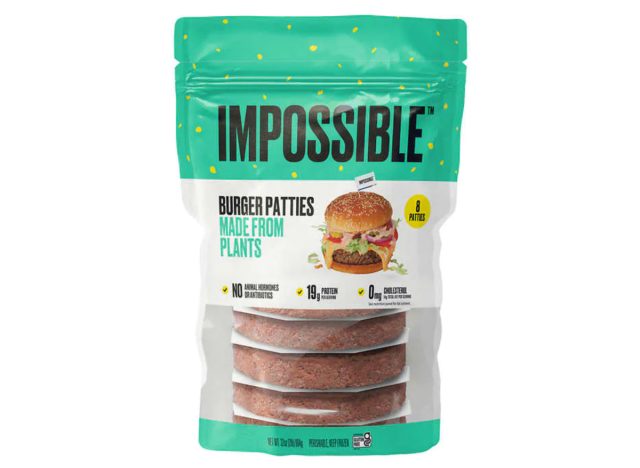 There are plenty of reasons to incorporate more whole foods and plant-based products into your diet and moderate your red meat intake. A meatless, plant protein swap for your burger seems like the obvious choice. Young's recommendation? Leave it on the shelf.
"Impossible burgers are plant-based but ultra-processed," she says. Of course, if you're vegan or vegetarian, this is a great way to satisfy cravings once in a while—just don't be fooled into adding it to your grocery shortlist.
Items to Pick Up
Morey's Marinated Wild Alaskan Salmon Fillets
These pre-cut and seasoned 6-ounce fillets of salmon make it easy to add a tasty anti-inflammatory element to your diet, and a serving of fish comes with a handful of other nutritional benefits. "Salmon is rich in heart-healthy Omega-3 fatty acids. Great for the heart," Young says.
She also notes the whopping 31 grams of protein and low saturated fat as other reasons to add this frozen option to your cart. The package of six fillets costs $21.99.
Trident Alaska Pollock Burger Patties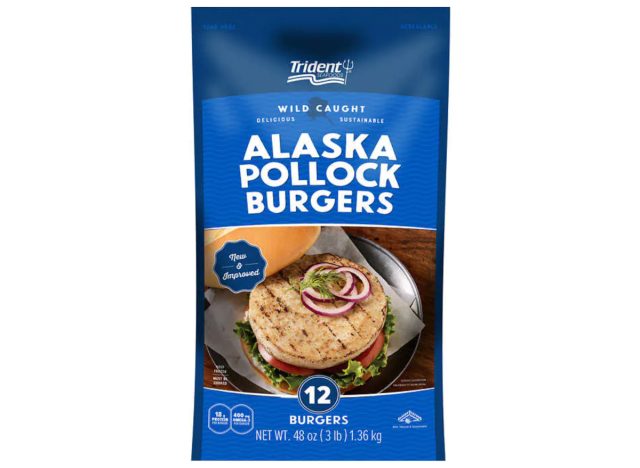 There are a variety of ways you can use this pescatarian-friendly patty to cut down on your red meat consumption: chopped up and tossed in a leafy salad, added to a lettuce wrap, or grilled and sandwiched inside a brioche bun. Young picks this $14.49 12-count package Costco frozen option because of the low calorie count and 18 grams of protein.
"Swap your burger for a pollock burger for better health!" She recommends.
Chobani Greek Yogurt Variety Pack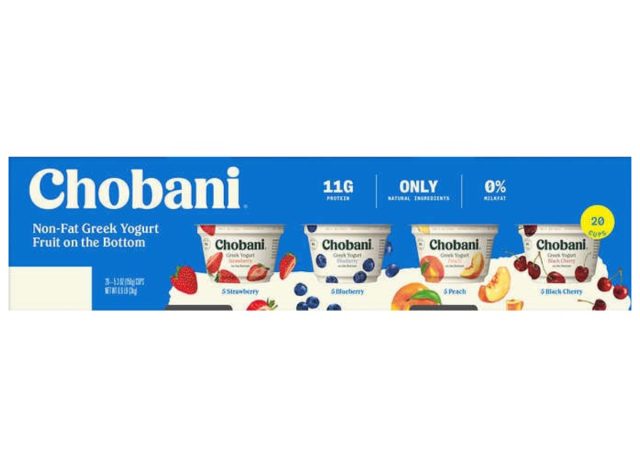 This assortment of creamy Greek yogurt with six live active cultures comes in Strawberry, Blueberry, Peach, and Black Cherry and you're bound to find a flavor you love with only 110 calories.
"I'm a fan of Greek yogurt as it is high in protein. It also contains calcium," Young says. "They are filling and make for a great breakfast or mid-day snack. They are also easy to carry with you." One 5-ounce container has 11 grams of protein, and the pack of 20 costs $16.99.
Sarah Wong
Sarah studied at Northwestern University, where she received a bachelor's degree in computer science and experimented with mixing tech and journalism.
Read more about Sarah