The Best and Worst Costco Frozen Foods for 2021
Nutrition experts recommend what—and what not—to buy.
There are so many goodies hiding in Costco's snowy tundra aka… the freezer section — both good and bad. While we love all the treats the warehouse has to offer, there are some that have no place in your healthy-eating plan.
That being said, there are a ton of frozen foods at Costco that are nutritious and cost-efficient, and they should all be on your grocery list. We spoke with a few nutrition experts on their favorite groceries in Costco's freezer section, and here are the best and worst foods you can find.
And for more on what you want and don't want to add to your next shopping list, here are the Costco Foods You Should Always Avoid, According to Nutritionists.
BEST: Kirkland Wild Alaskan Sockeye Salmon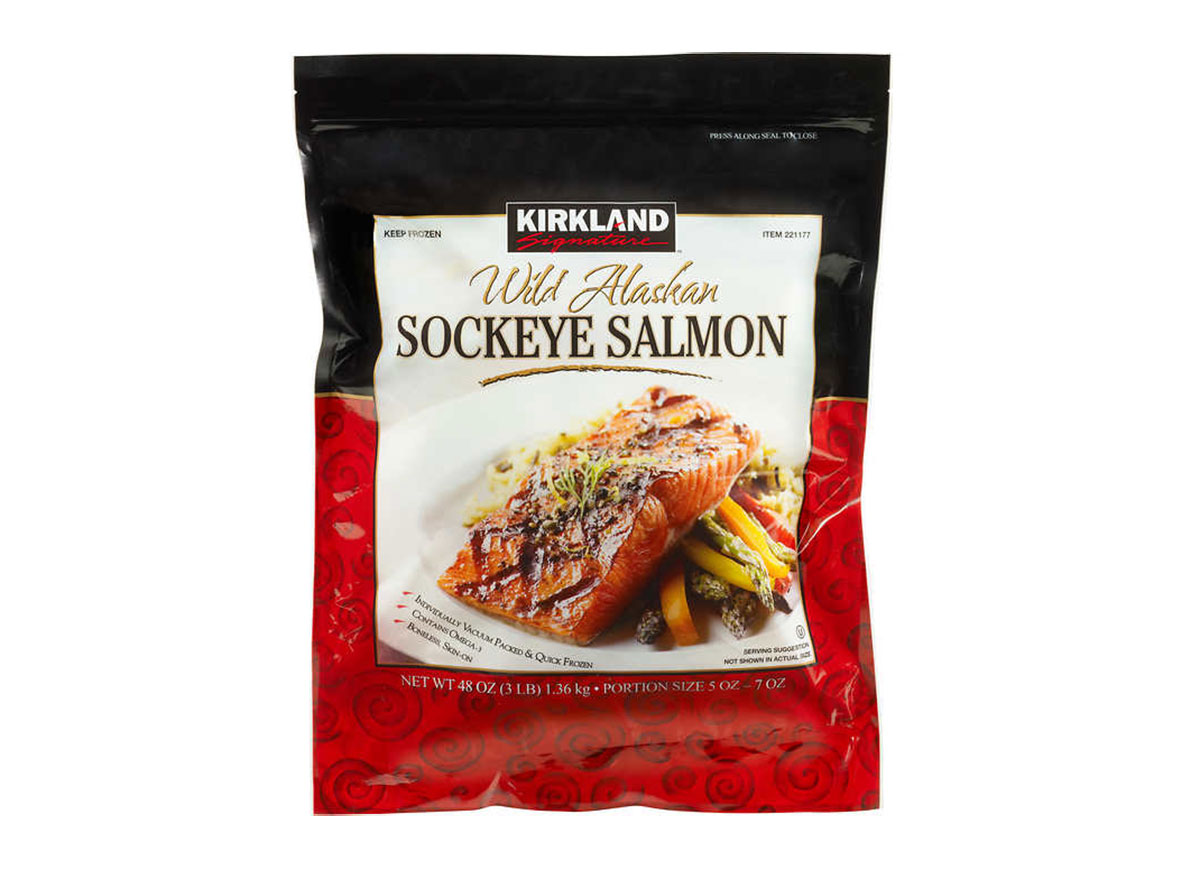 Kirkland's Wild Alaskan Sockeye Salmon is one of the best things you can pick up from Costco's freezer section. The fish filets are individually packaged, which makes it easy to thaw just what you need. Plus, they're high-quality for a good price.
"Rich in Omega-3 fatty acids, high in protein, and a great source B vitamins — these are just a few reasons experts advise to eat seafood two to three times a week," Amy Davis, RD, LDN says. (Just don't get this salmon burger.)
Related: To get all the latest Costco news delivered right to your email inbox every day, sign up for our newsletter!
WORST: Totino's Pizza Rolls
We love pizza rolls just as much as the next person, but nutritionally speaking, they're not of much value. Jenni Bourque, a registered holistic nutritionist and contributor to DNA Lean, advises against grabbing these from Costco's freezer section.
She points out that they contain a "whopping list of artificial ingredients and preservatives," not to mention plenty of sodium, fat, and calories. While having pizza rolls in small amounts once in a while wouldn't be the end of the world, a jumbo bag from Costco probably isn't a necessary buy.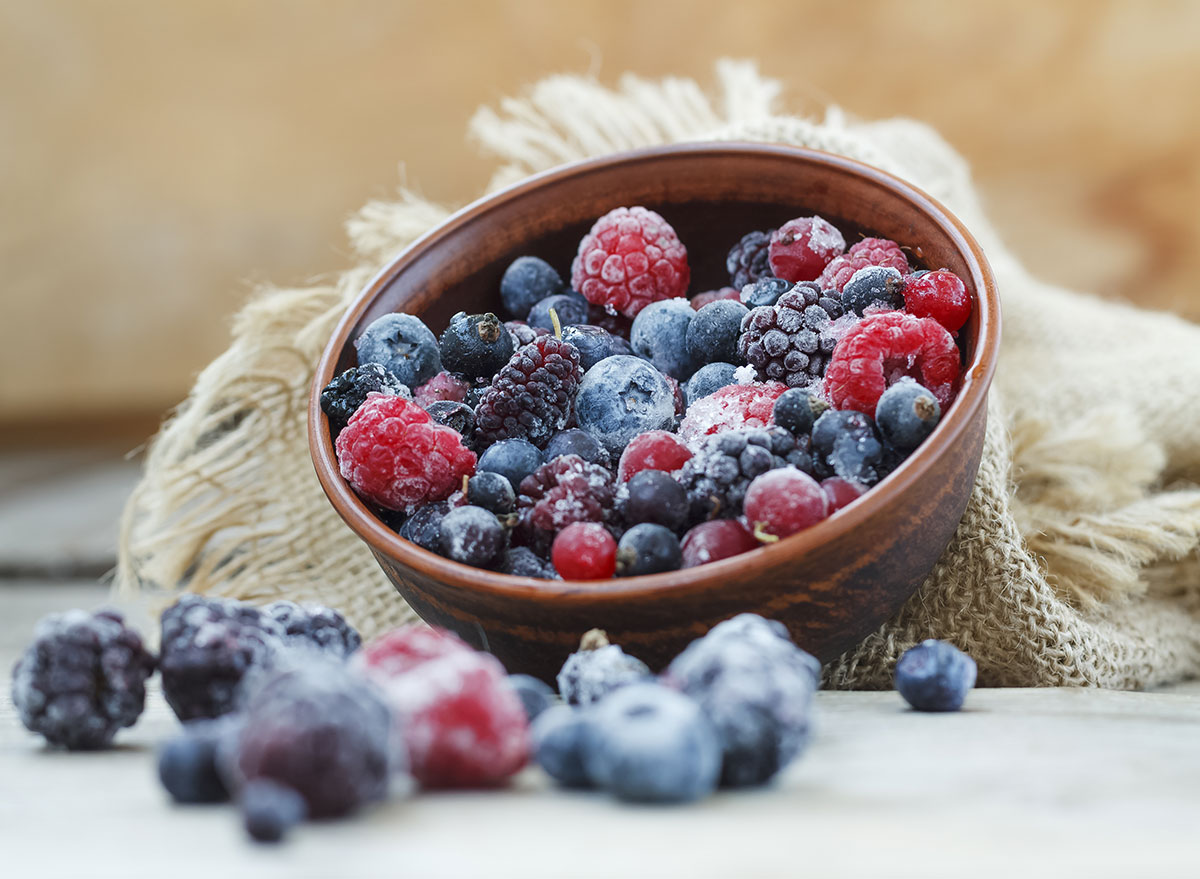 Costco has a great selection of frozen fruit, and we can't sing their praises enough. Not only can you get a large amount of fruit for a great price, but you can use it for so many things. These are great for smoothies, for throwing in your water for flavor, or for snacking. The frozen fruit is hands down one of the best things you can get from Costco's freezer section.
Related: 14 Best Ways to Save Money at Costco, Straight From Employees
WORST: Marie Callender's Chicken Pot Pie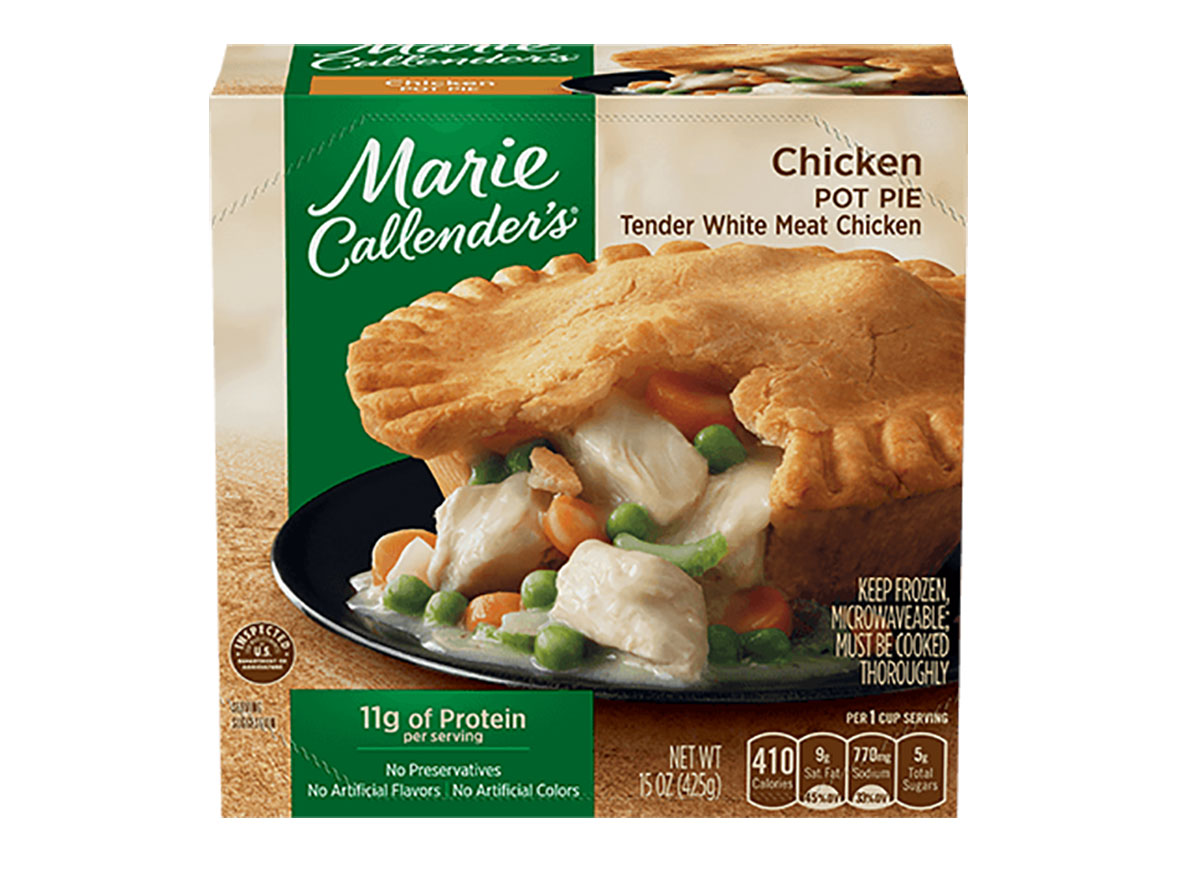 Marie Callender's Chicken Pot Pies are high in all the things you don't want to eat a lot of. In one serving, you're getting about 9 grams of saturated fat and 770 milligrams of sodium — about 45% and 33% of the recommended daily value of fewer than 2,300 milligrams, respectively.
These pot pies also just have a lot of extra preservatives that you wouldn't get if you whipped up your own pot pie at home. It's a dish that's fairly easy to make and customize. Ditch the pastry altogether for an even healthier option.
BEST: Kirkland 100% Grass-Fed Frozen Patties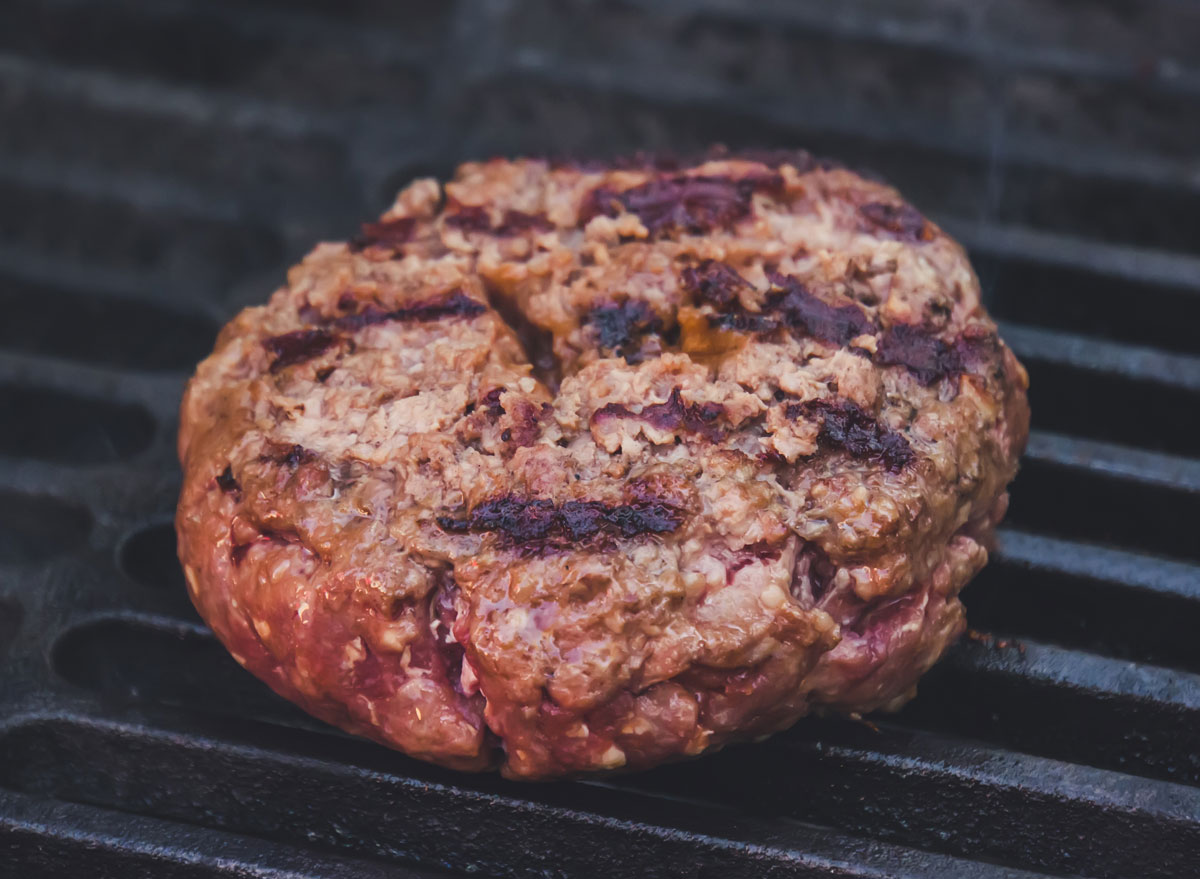 Kirkland's 100% Grass-Fed Frozen Hamburger Patties are a solid option for burger night at home. Shana Hussin, RDN, highly recommends grabbing a bag of these from the freezer for their nutritional value and efficient cost.
"These are a great nutrient-dense choice with one simple ingredient," she says. "Beef patties are full of complete proteins, iron, and healthy fats that are easy to digest. Very nourishing and filling."
And you don't have to use them just for burgers. Here are 37+ Best Healthy Ground Beef Recipes for Weight Loss.
WORST: Kirkland Chicken Bake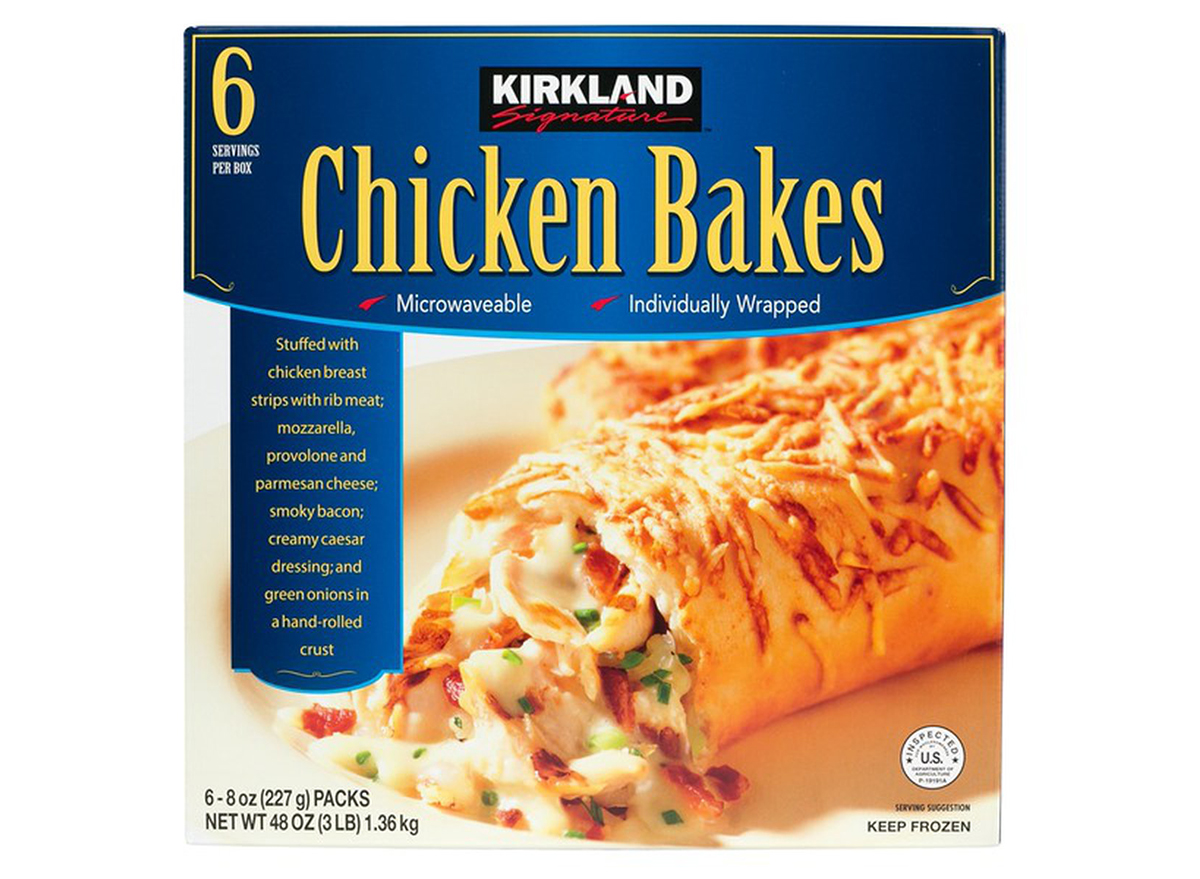 The chicken bakes at Costco are a crowd favorite, but you probably already know that they're definitely not good for you. Bourque pointed out that while delicious, these bakes pack in a ton of fat, calories, and sodium.
The sodium alone — 1,370 milligrams — is half of your recommended daily value, a large amount for one small item. You're better off making your own chicken with some cheese and a side of veggies and skip the sauce and crust here.
Related: 14 Best Low-Sodium Canned Soups for Heart Health, Approved by Dietitians
BEST: Milton's Cauliflower Crust Pizza
Cauliflower is such a nutritious substitute for so many things, and we're still not over the cauliflower crust pizza trend. Costco's frozen section has a few different cauliflower options, but we especially love these Milton's Cauliflower Crust Pizzas.6254a4d1642c605c54bf1cab17d50f1e
"It's naturally gluten-free if you have a gluten allergy, high in protein, and paired with a salad can be an awesome dinner option," according to Emily Timm, MS, RDN, BC-ADM, CDCES.
WORST: Jimmy Dean Croissant Sandwiches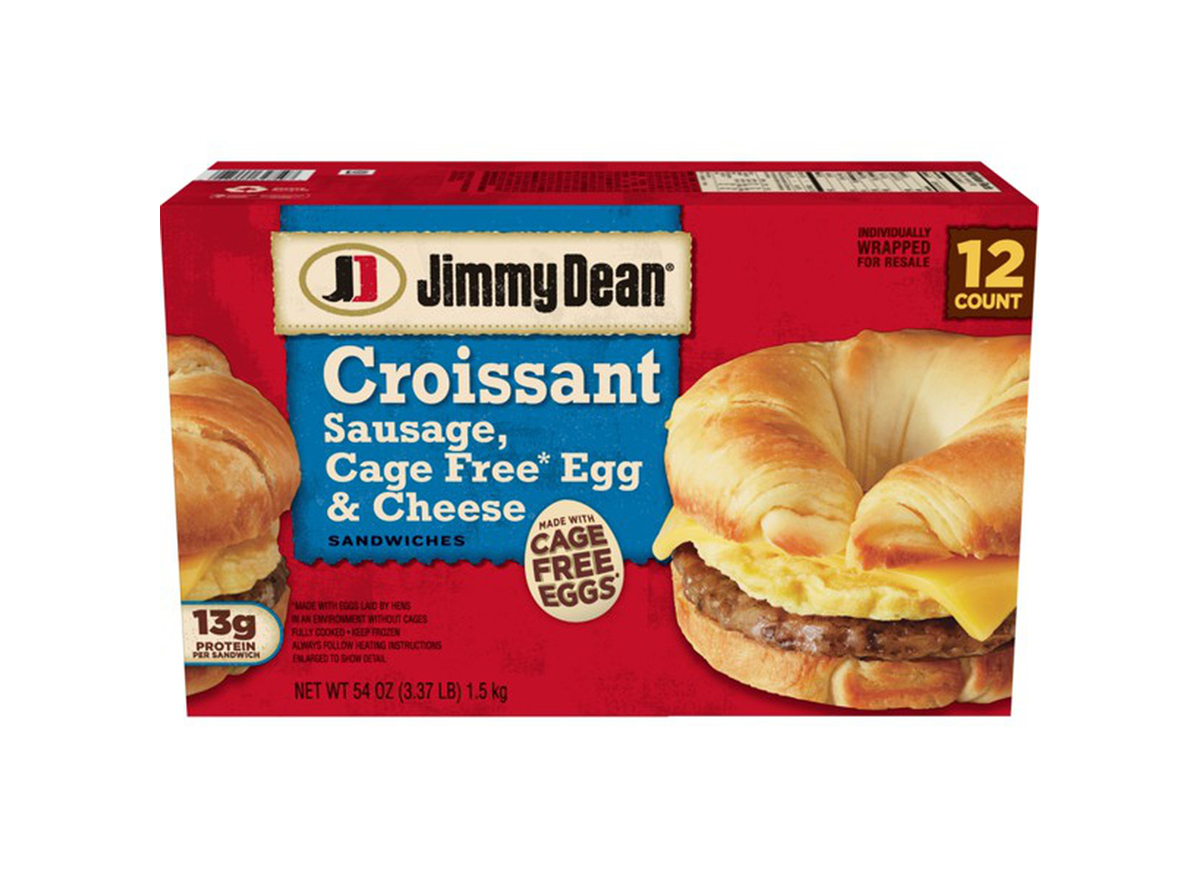 You might think these sandwiches are a decent option — they have 13 grams of protein each and they're made with cage-free eggs. Plus, they only have 400 calories. All of those are good things, but what's not so great are the fat, saturated fat, cholesterol, and sodium in these.
All four of those are pretty high for a small breakfast sandwich that's only a fraction of what you'll eat in a day. Instead, you're better off whipping up one of our 19 High Protein Breakfasts That Keep You Full for a high-protein, low-cal meal.
BEST: Kirkland Frozen Vegetables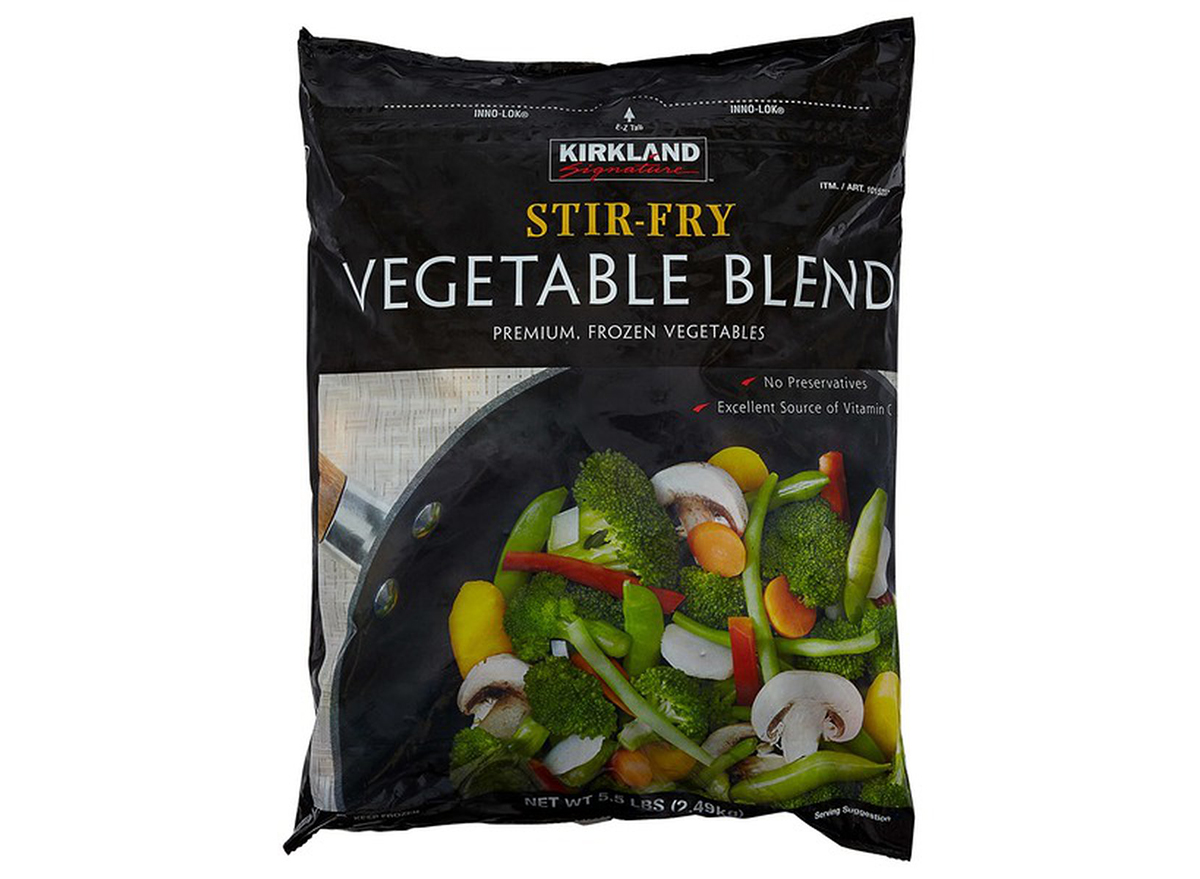 These stir-fry vegetables make dinner super easy. They are already ready to be thrown into a skillet to cook, making it easier than ever to put together a healthy meal. You can add in a little bit of chicken for protein and serve with some rice — or cauliflower rice — for a well-rounded healthy meal. Not only are these veggies a great freezer option from Costco, but any of their other frozen veggies are, too. They have plenty to choose from and they're all a great budget-friendly option to add some nutrition into your day.
For more on choosing produce to buy, here are all the answers to the debate between Fresh vs. Frozen Vegetables.
WORST: Beyond Meat Burgers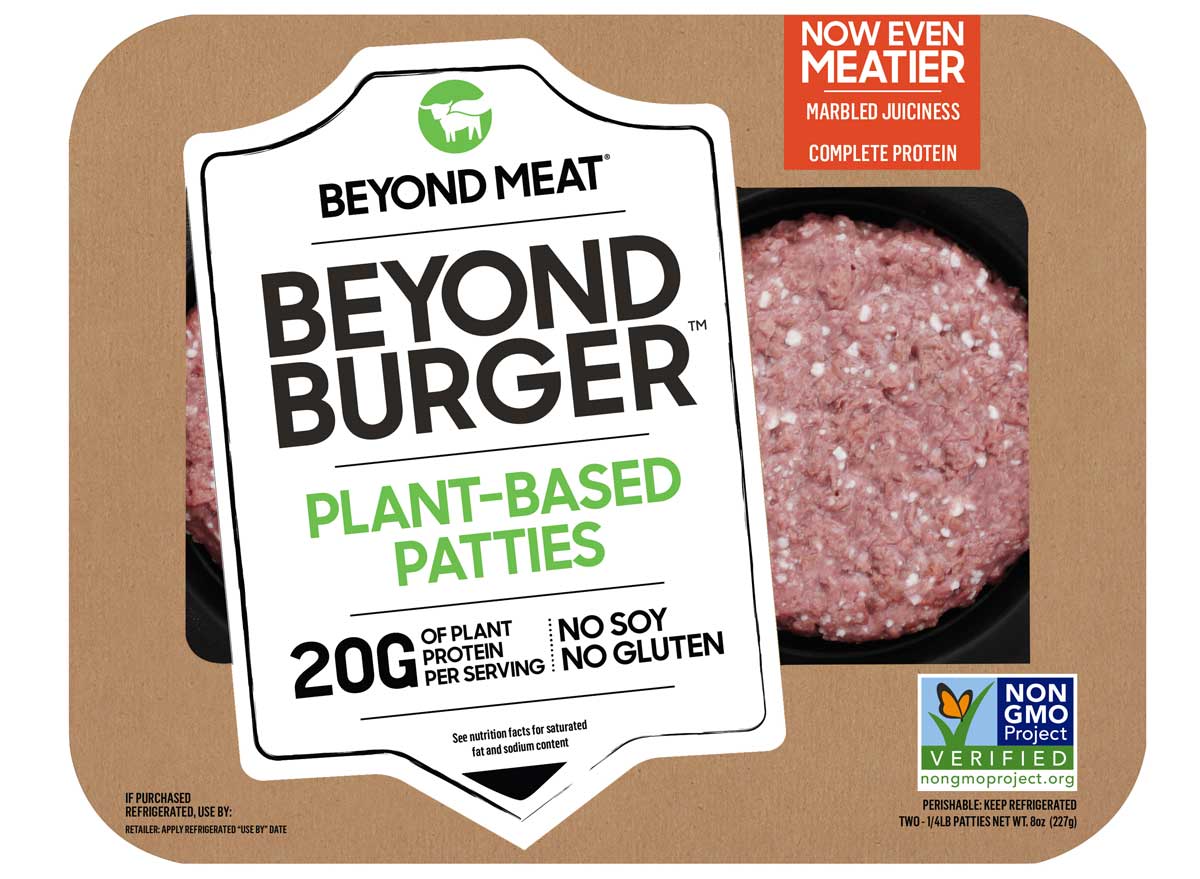 While these aren't the absolute worst option for people who follow a plant-based diet, the nutrition is debatable. Yes, they do have a good amount of protein, but Hussin isn't a fan of some of the ingredients that make up these patties.
"The first ingredient on the list is water!" Hussin shares. "And then pea protein, then canola oil, which is a highly inflammatory seed oil. Plant proteins are inferior to animal proteins as they are not complete and are much harder to digest."
Like we said, for those on a plant-based diet, we understand the dietary restrictions here and don't see this as a terrible alternative to a real burger, but this is just something to keep in mind.
Surprisingly, We Tasted 4 Plant-Based Burgers, And This Was The Best.
Hedy Phillips
Hedy is a freelance writer with years of experience covering buzzy food trends, wellness, and weight loss.
Read more about Hedy