5 Grocery Shortages That Are Outraging Customers
We asked customers to share what they aren't seeing on their local shelves.
Whether it's a shortage of grocery items or prices skyrocketing at stores—shoppers aren't happy. Due to supply chain issues that have caused strain on major retailers like Walmart, Kroger, Food Lion, Costco, customers are experiencing frustrations while shopping for food and other daily essentials at their local stores.
We reached out to our readers on Facebook and Twitter and asked them to share about the specific grocery shortages that are currently frustrating them the most. Customers from around the U.S. wrote in their current frustrations at stores—and a few repeated items popped up from shopper complaints.
Cat food
The number one response we had from polling our readers was a massive shortage of canned cat food.
"My cat has specific requirements or gets sick so stressed me that this has become harder to get," says one Facebook user.
"Shelves are bare not a can in Walmart," says another user.
While some shoppers are also having a problem getting their hands on dog food and treats, it seems cat food is the biggest problem customers are facing as of late—and they've had to get creative. According to the Wall Street Journal, import and production holdups have caused the shortage, with manufacturers struggling for ingredients. J.M. Smucker Co., a pet food distributor, said they would be sending a limited number of shipments up until January 2023.
Cream cheese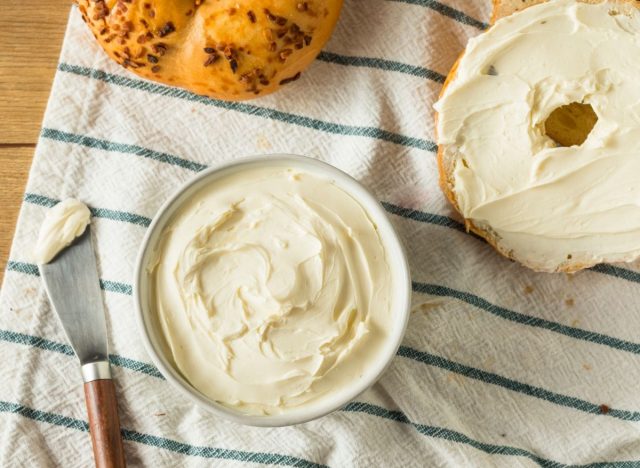 Bagel shops aren't the only ones that have been hit hard by a cream cheese shortage. It seems some grocery store customers are having a hard time getting their hands on blocks of cream cheese even at the grocery store.
Dried pasta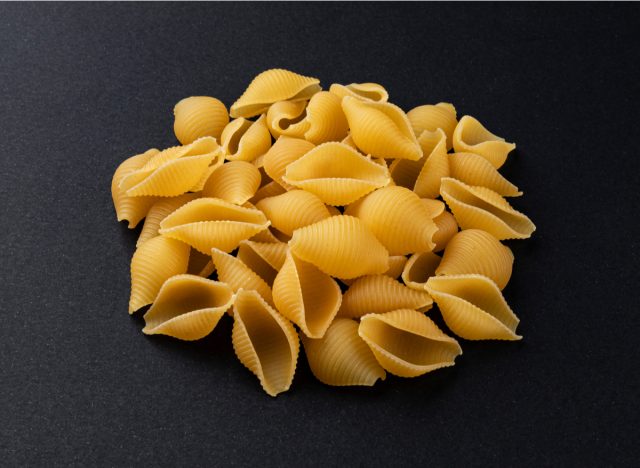 While shortages of bucatini—a tiny, tubular-shaped pasta—have been well known for the past year, it seems other types of dried pasta are harder to find on shelves as well. Particularly ones that are shell-shaped.6254a4d1642c605c54bf1cab17d50f1e
"Pasta shells," said one shopper. "It's been two years. Where are the shells!"
In some locations, getting your hands on dried pasta at all seems to be a challenge. And if you can get your hands on a box, prices have certainly surged for numerous customers.
Refrigerated cinnamon rolls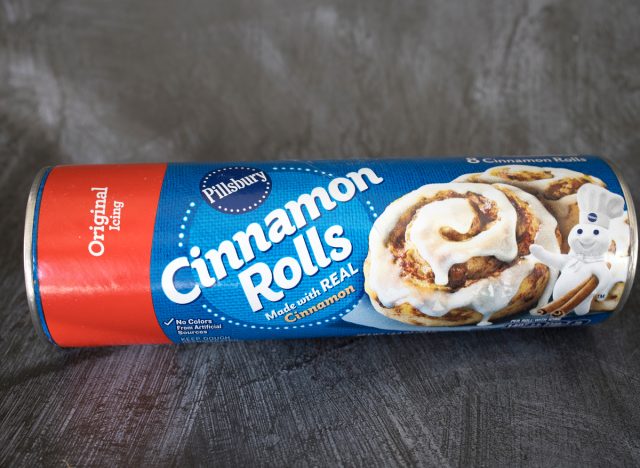 Mindy Kaling isn't the only one seeing a shortage of this beloved breakfast item. While Pillsbury hasn't acknowledged a shortage of these types of products, it seems shoppers are having a hard time getting their hands on these products in select locations.
"Nothing I can't live without but it's been months," wrote one Facebook user.
Those refrigerated cinnamon rolls aren't the only breakfast item taking a hit. According to a CNN report, General Mills—the main manufacturer for major breakfast brands like Yoplait, Betty Crocker, Pillsbury, Cheerios, Cinnamon Toast Crunch, Wheaties, and more—will be raising the prices in mid-January due to high demand for materials and the cost of labor. This could also cause some strain on these products that shoppers have become accustomed to seeing regularly on shelves.
Cold remedies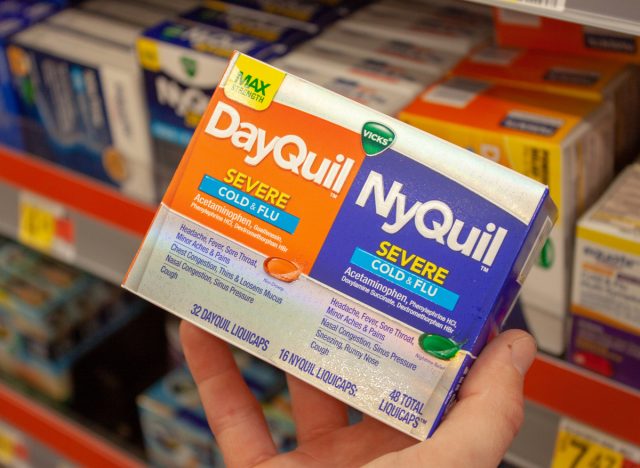 With an incline of COVID cases and the winter cold and flu season upon us, it only makes sense that customers are experiencing a shortage of cold remedies on grocery shelves. Local news outlets have reported that different pharmacies have experienced vacant shelves where cold medications should be, while shoppers have noted online about vacancies in bigger stores like Costco and Walmart.
For more grocery news, read these next: