Chick-fil-A May Not Be Welcome in This State
Have you noticed the beloved chain is missing from one mainland state?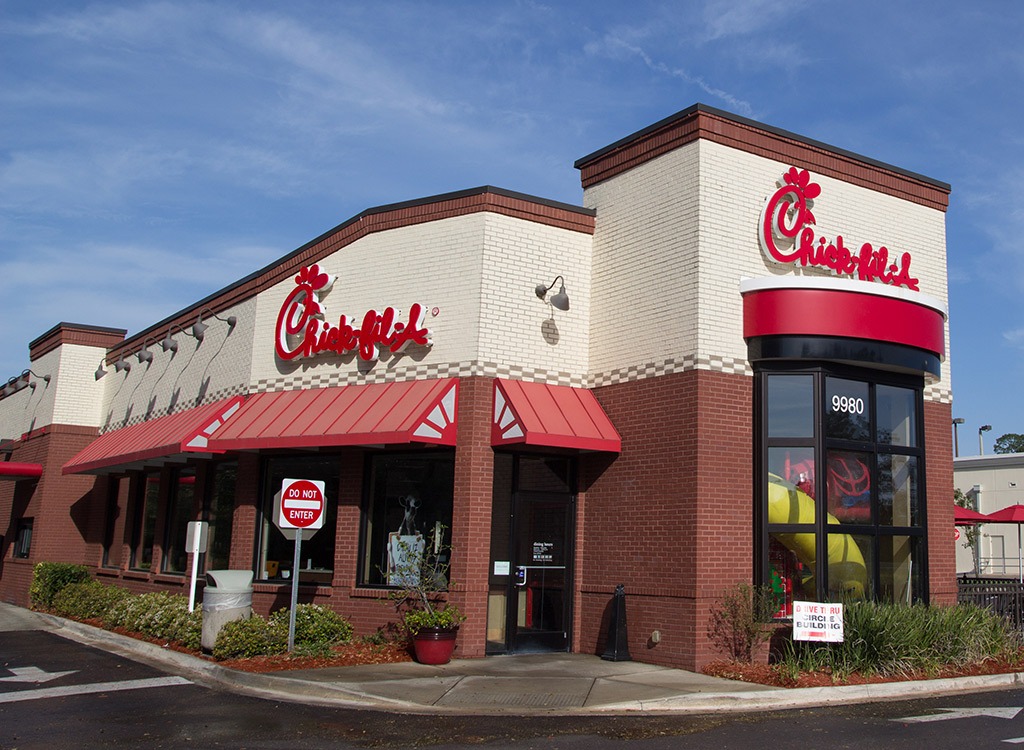 Chick-fil-A's popularity has been well-documented. For six consecutive years, the Atlanta-based chain has taken first place on the American Consumer Satisfaction Index. Then a few years ago, Business Insider and Foursquare went so far as to name it America's favorite fast-food restaurant, publishing a map that showed Chick-fil-A as the most popular chain in 39 out of the 50 states.6254a4d1642c605c54bf1cab17d50f1e
There are a few possible explanations for this. Perhaps Vermont is too sparsely populated to be an attractive place for Chick-fil-A to bring its business—by a 2021 estimate, Vermont is the second least populous state in the U.S. There's also the fact that Chick-fil-A is notoriously selective in its application process, granting franchises to only about 1% of all applicants. It's possible that Vermont has simply failed to produce a competitive candidate. Yea, that could make sense.
On the other hand, its absence from the Green Mountain State might have something to do with the chain's history of legal trouble in Vermont. In 2011, Chick-fil-A became entangled in a trademark dispute with a popular Vermont silk-screen artist Robert Muller-Moore. Moore had designed the "Eat More Kale" slogan on behalf of a farmer friend, with the goal of promoting Vermont's agriculture and produce. But when he attempted to trademark it, Chick-fil-A contested his application, claiming the slogan infringed on their own popular "Eat Mor Chikin" trademark.
A three-year legal battle ensued, during which the residents and even heads of state weren't shy in expressing whose side they were on. Muller-Moore received public support from Vermont's governor, and ultimately claimed victory in 2014, when the U.S. Patent and Trademark Office approved his application.
Could the "Eat More Kale" dispute be the reason Chick-fil-A has yet to open a restaurant in Vermont? While Muller-Moore has heard "neither hide nor hair" from Chick-fil-A since 2014, they popped back up on the state's radar in 2016, when they debuted a kale salad side dish served with—wait for it—maple vinaigrette. Maple is one of Vermont's major exports, and the move was seen by some (including Muller-Moore) as an overt jab at the state.
Whatever the case may be, Chick-fil-A remains an immensely popular fast-food chain, one that is quickly closing in on a complete national presence. Before they can get to 50 states, though, they may have to patch things up with Vermont. For more on the latest fast-food trends, check out the 9 Best Limited-Time Fast Foods on Menus Right Now, and don't forget to sign up for our newsletter to get the latest restaurant news delivered straight to your inbox.
Owen Duff
Owen Duff is a freelance journalist based in Vermont, home of Ben & Jerry's.
Read more about Owen