9 Best Limited-Time Fast Foods on Menus Right Now
Try these before they're gone!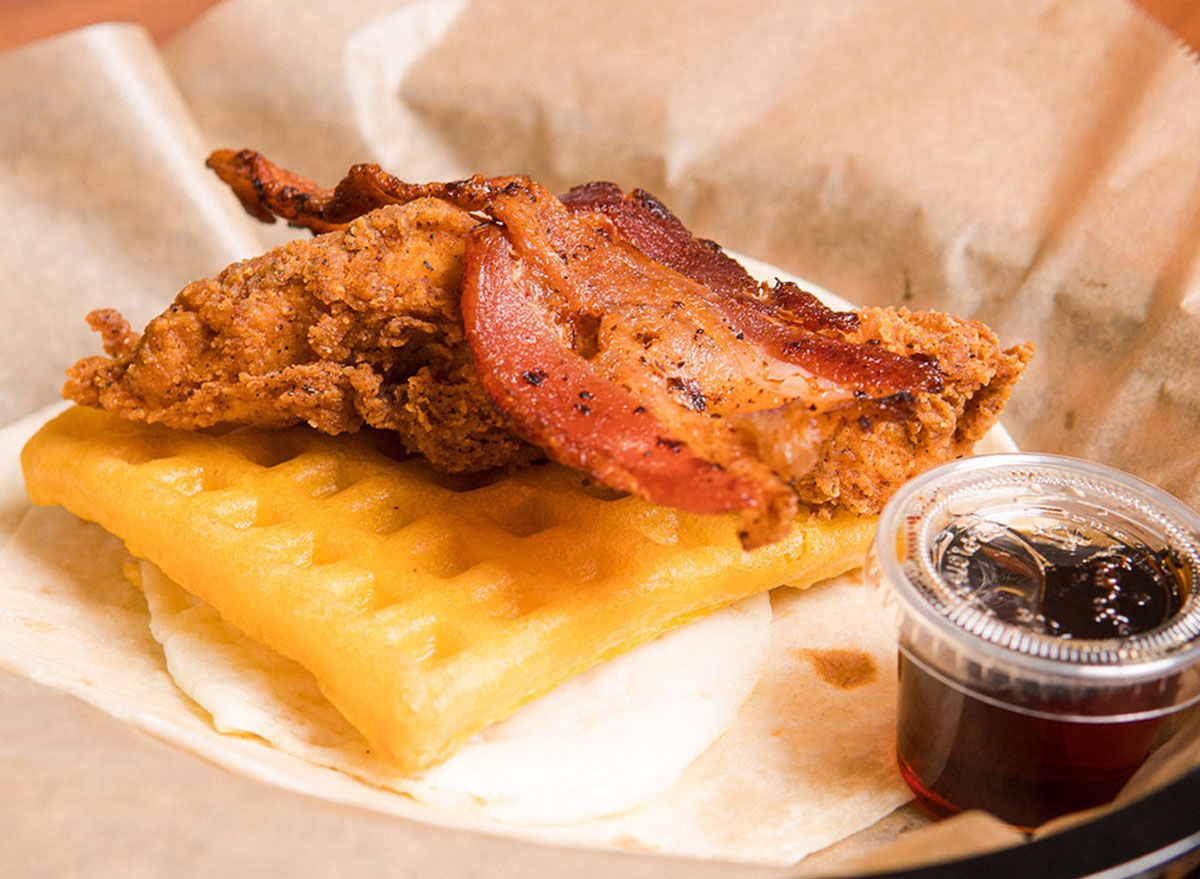 Some of the very best fast-food items appear as limited-time or seasonal offers, here one day and gone the next. Though some garner celeb-like popularity, fast-food chains can never guarantee their comeback.
That being said, most success stories do end up making repeat appearances on menus year after year. Thus, the circle of fast-food innovation continues!
Below are some of the best and most interesting limited-time offers currently available at fast-food chains. Trust us, you don't want to miss these picks! For more, check out the 6 Most Anticipated Fast-Food Menu Items Launching This Year.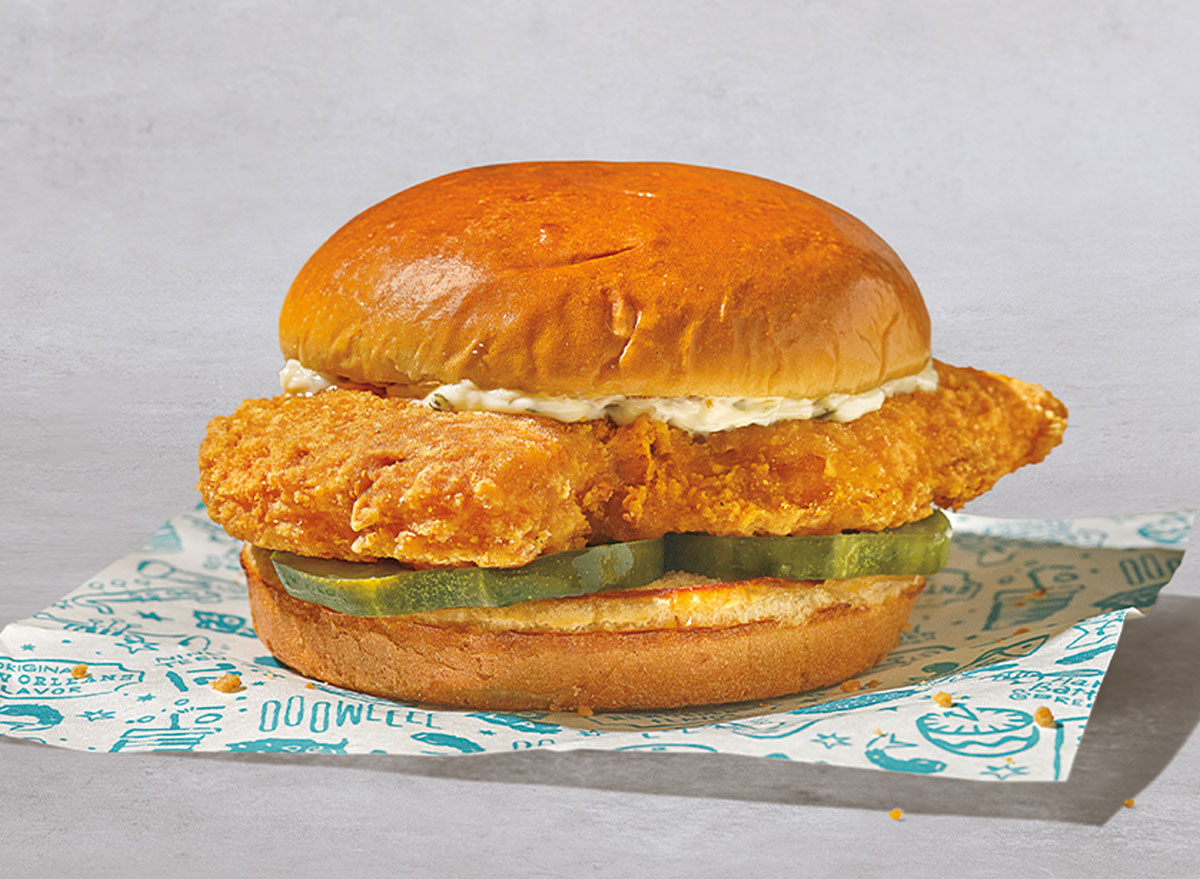 Popeyes doesn't take innovation lightly, so when the chain added a new fish sandwich to the menu in February, it really upped the ante for fast-food fish offerings. The Cajun Flounder Sandwich features a flaky flounder filet that's spiced with Cajun seasoning and served on a buttery, toasted brioche bun. Similar to the chain's famed chicken sandwich, the fish sandwich includes only two simple toppings: barrel cured pickles and Popeyes legacy tartar sauce. It's clearly a winning formula for Popeyes—even a food critic contended this was the best fish sandwich in fast-food right now. However, it's a limited-time offer tied to the Lenten season, so catch one while it's fresh!
Chick-fil-A's Grilled Spicy Deluxe Sandwich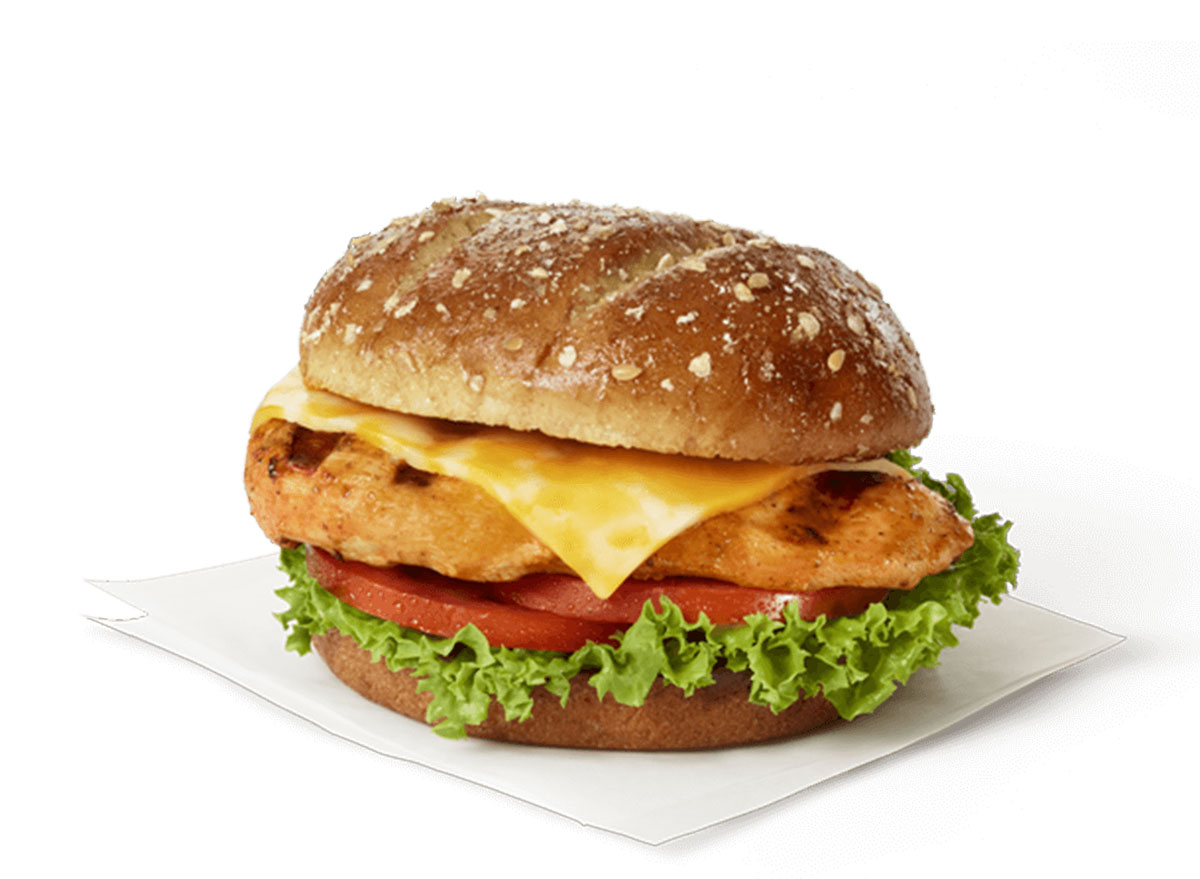 Chick-fil-A rules the roost when it comes to fast-food chicken sandwiches, so this limited-time offer—which serves up a spicy version of its grilled chicken sandwich—seems destined for success. The Grilled Spicy Chicken Deluxe Sandwich includes a marinated chicken filet treated with a new blend of spices, a slice of cheese, and a new Cilantro Lime Sauce. We're willing to bet this will become a recurring seasonal offer at Chick-fil-A.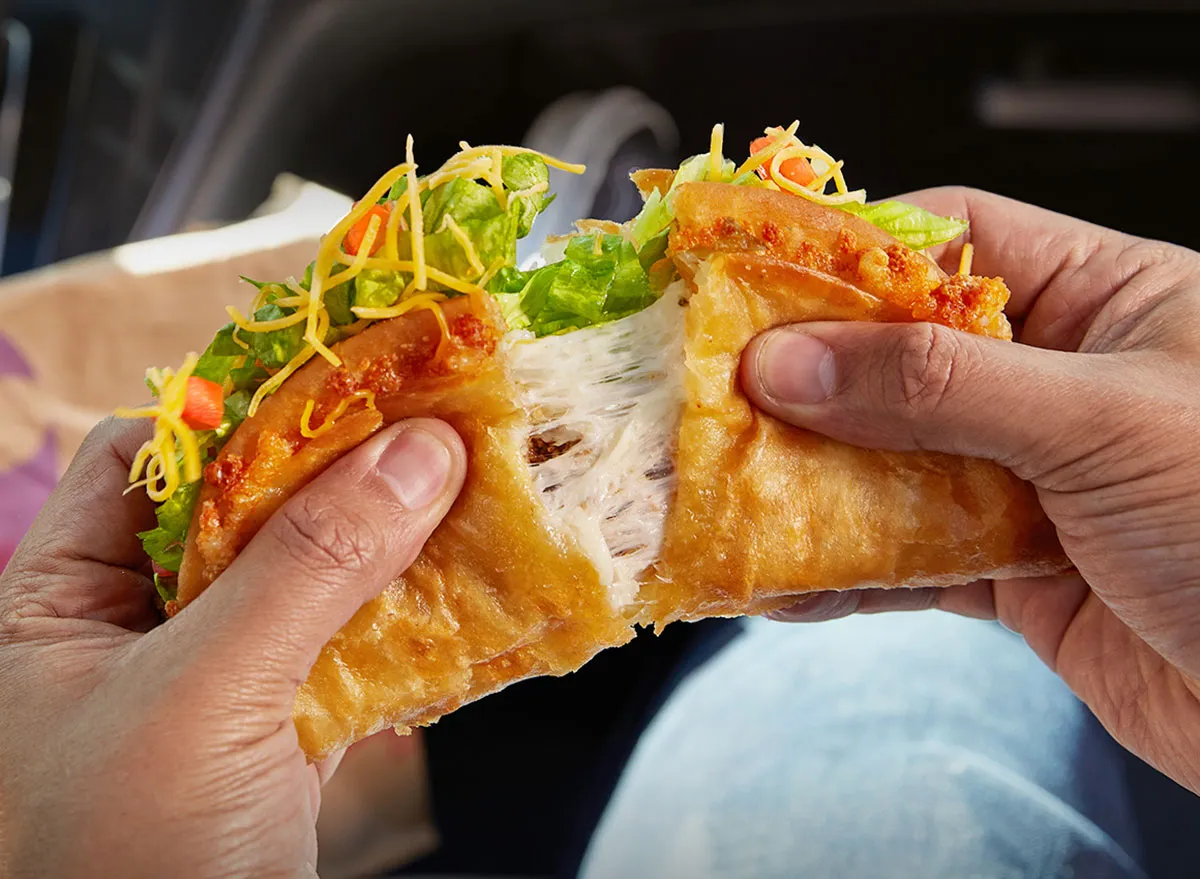 Taco Bell loves to resurrect fan-favorites of the past, and the chain delighted customers with the return of the Quesalupa this spring! We haven't seen this chalupa since 2016, and Taco Bell has upgraded it to include 50% more cheese. While the crispy shell will be heftier, its insides are staying the same: seasoned beef, crispy lettuce, fresh diced tomatoes, shredded cheddar cheese, and sour cream. Get it before it disappears again!6254a4d1642c605c54bf1cab17d50f1e
Einstein's Bros. Bagels' Texas Brisket Egg Sandwich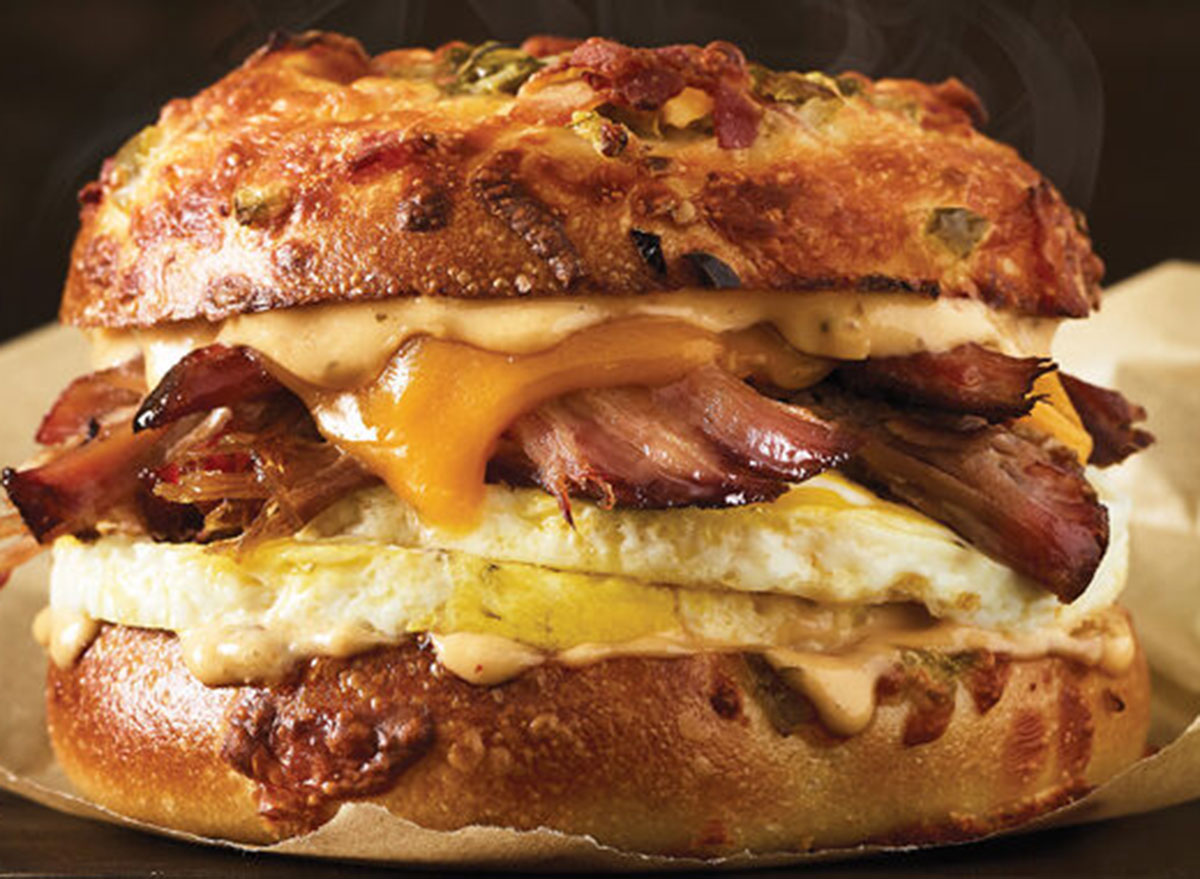 The bagel joint's latest limited-time offer will delight meat lovers and fans of hefty breakfasts alike. The Texas Brisket Egg Sandwich, which joined the menu at the end of February, features chunks of slow-smoked brisket, melty cheddar cheese, seasoned cage-free eggs, and a smoky chipotle sauce on a new Jalapeño Bacon Gourmet Bagel (or the flavor of your choice!). It's available while supplies last.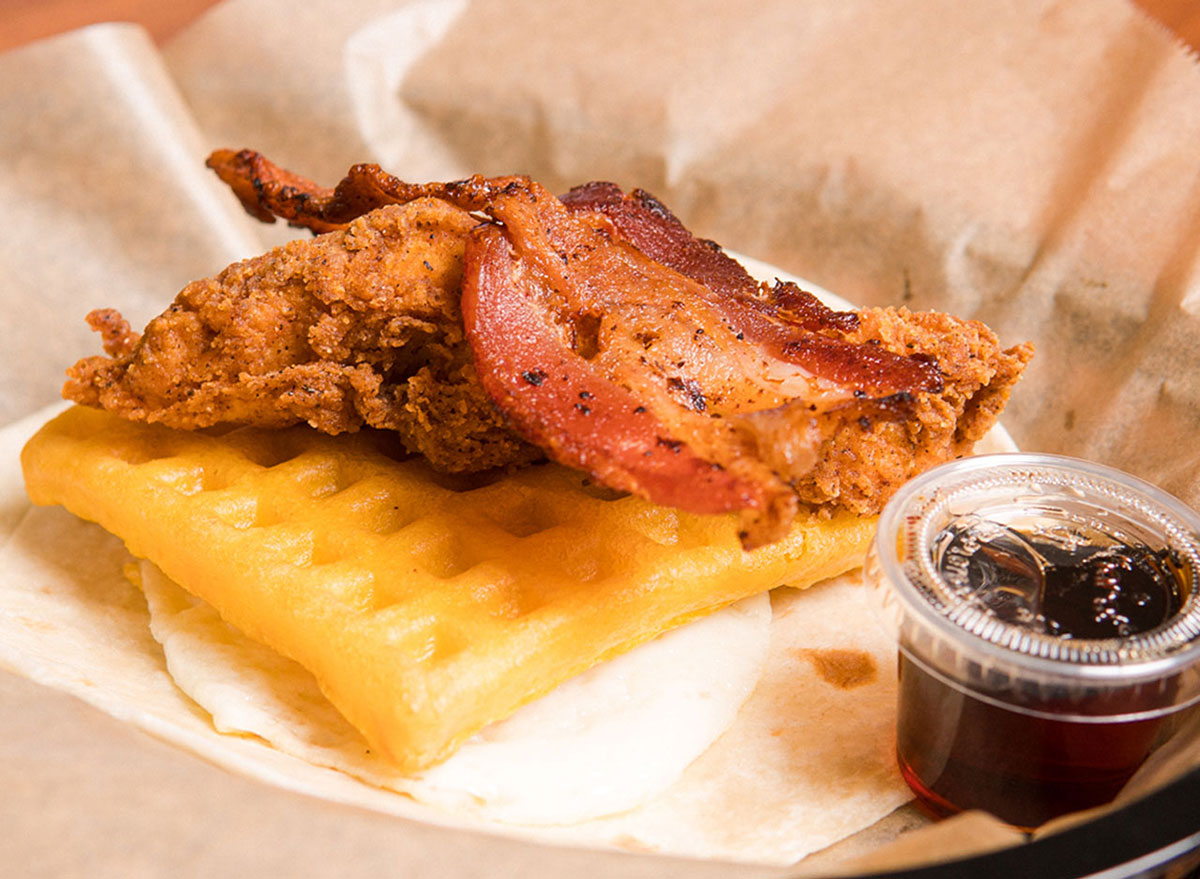 The fan-favorite Roscoe Taco is available at Torchy's until the end of March. This taco mashup is a bold marriage of a Southern classic—chicken and waffles—and a breakfast taco. It features a crispy waffle, fried chicken, bacon, and a cage-free egg—all wrapped in a soft flour tortilla and drizzled with maple syrup. Holy cow!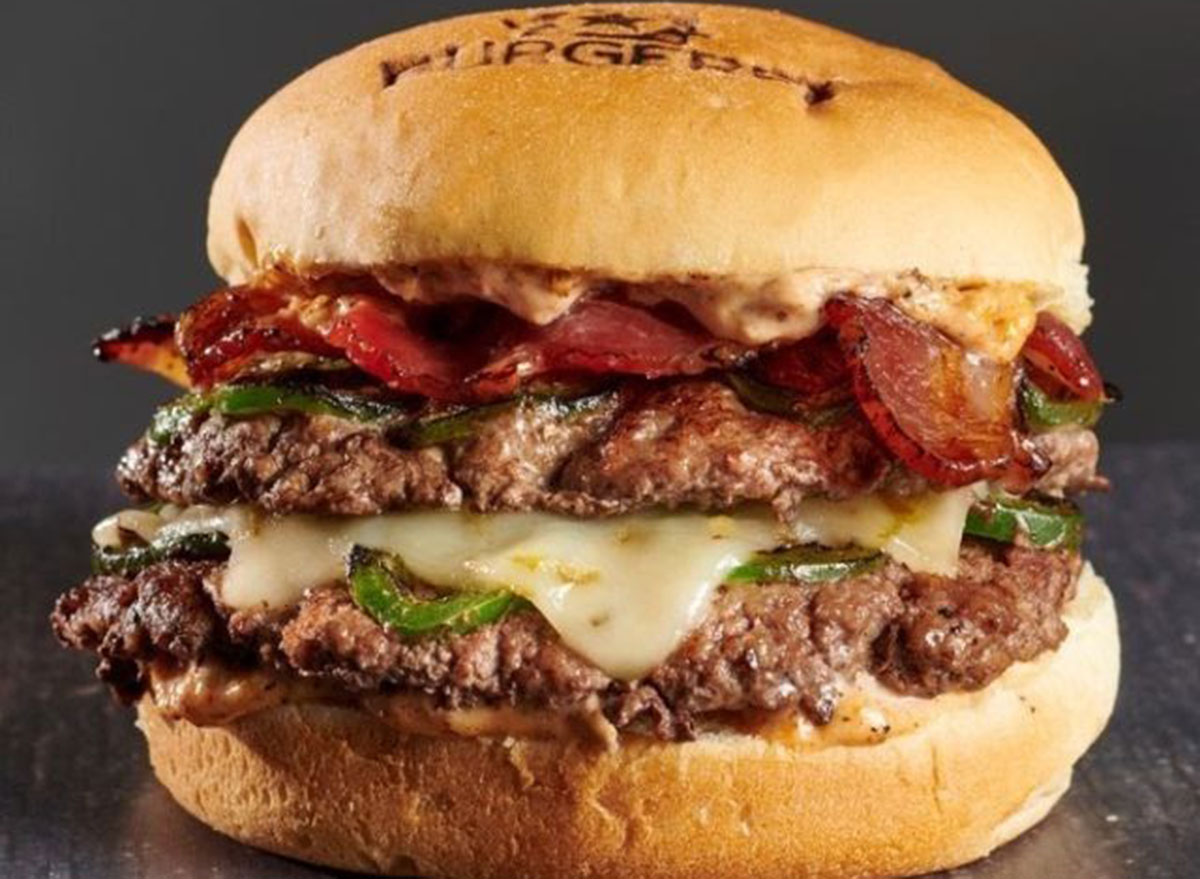 The chain known for "better burgers" recently added another high-end creation to its menu for a limited time. The SWAG Burger, which stands for Spicy Wagyu, is the first spicy burger on the chain's menu. It has a patty made with a blend of two-parts Wagyu beef and one-part brisket, charred jalapeños, candied ghost pepper bacon, habañero pepper jack cheese, hot steak sauce, and sweet tomato relish. You only have until May 9 to try it!
Taco John's Crispy Fish Tacos
Another beloved Lenten season offer comes from Taco John's. Crispy Fish Tacos feature strips of Alaskan Pollock coated in a spicy red pepper tortilla crust breading, drizzled with the brand's signature smoky fajita sour cream and ranch dressing, and topped with shredded lettuce and cheddar cheese—all wrapped in a warm soft tortilla.
Shake Shack's New Lemonades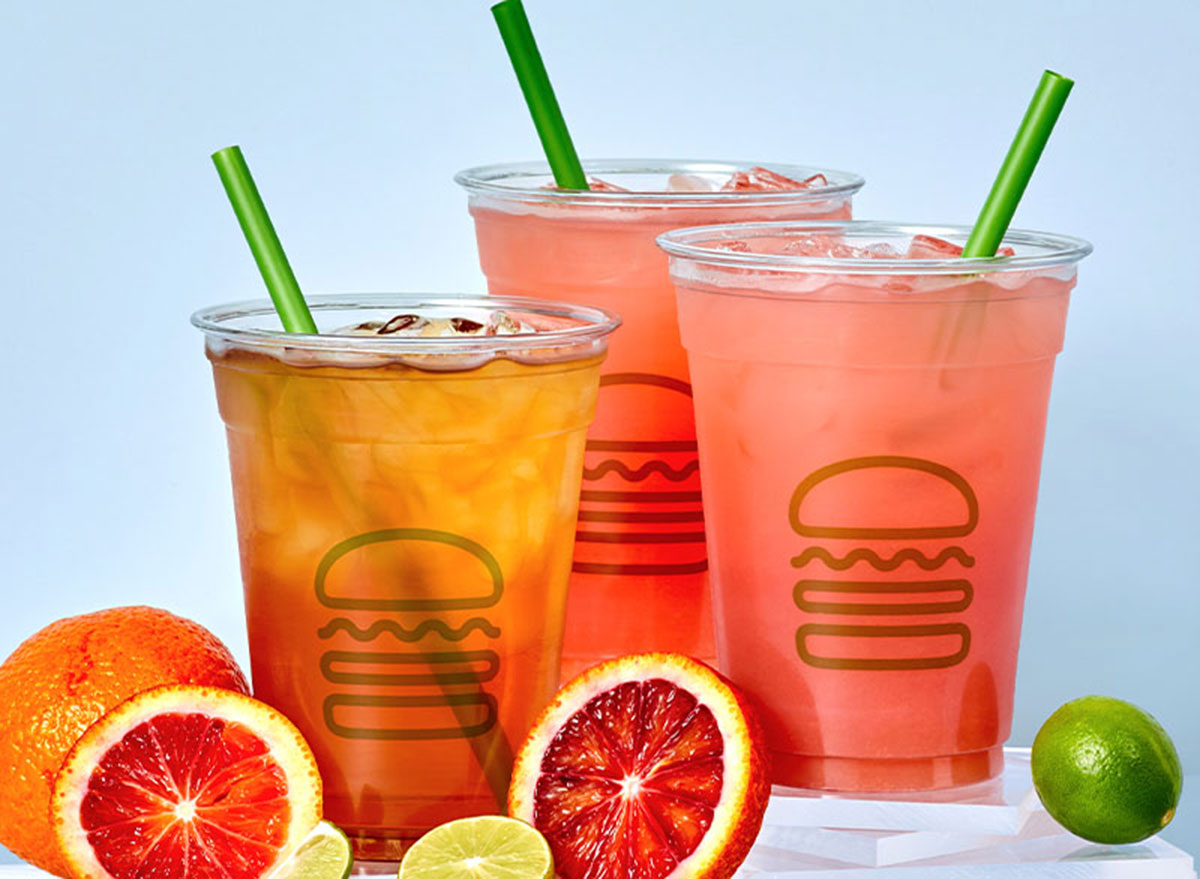 Shake Shack is celebrating the warm weather with the launch of three new lemonade flavors. Blackberry Lychee Lemonade, Mango Passionade, and Strawberry Salted Limeade are chockful of fresh flavor and sweetened with real fruit sugars. Shake Shack uses only premium ingredients in its beverages, including fruit purees and zests, according to culinary director Mark Rosati. The new drinks will be on the menu through June 30.
For more, check out the 108 Most Popular Sodas Ranked By How Toxic They Are.
Mura Dominko
Mura is ETNT's Executive Editor, leading the coverage of America's favorite restaurant chains, grocery stores, and viral food moments.
Read more about Mura