The #1 Worst Burrito to Order at Chipotle
Getting this exact combo of ingredients at Chipotle could top out your total fat content for the day.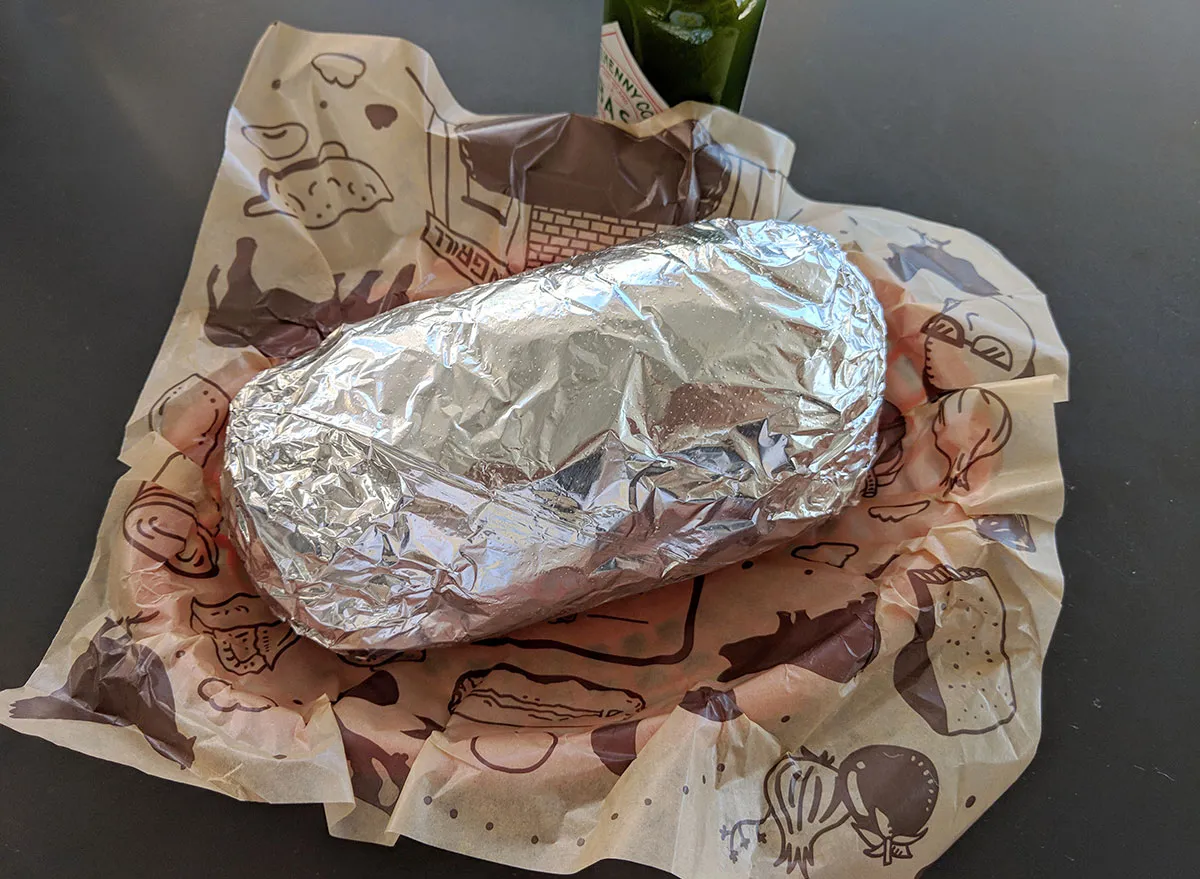 Remember the first time you ate at Chipotle? The fresh, healthy ingredients that you could pick right within view revolutionized our concept of fast food. More recently, Chipotle has suffered some food safety and brand-image issues, but as far as healthier fast food goes, it's still a solid pick. Unless... if you're trying to slim down, you've got to know what to order at Chipotle, versus which ingredients will cause you to overdo it.
We did some research using Chipotle's online ordering tool to reveal exactly which combination of ingredients in a Chipotle burrito will take your daily nutrition values over the top, if your goal is weight loss. Check out the #1 worst burrito to order at Chipotle, and don't miss The #1 Healthiest Order at McDonald's, According to a Nutritionist. (Also sign up for the Eat This, Not That! newsletter for nutrition analysis that fits your life.)
Chipotle Burrito Flour Tortilla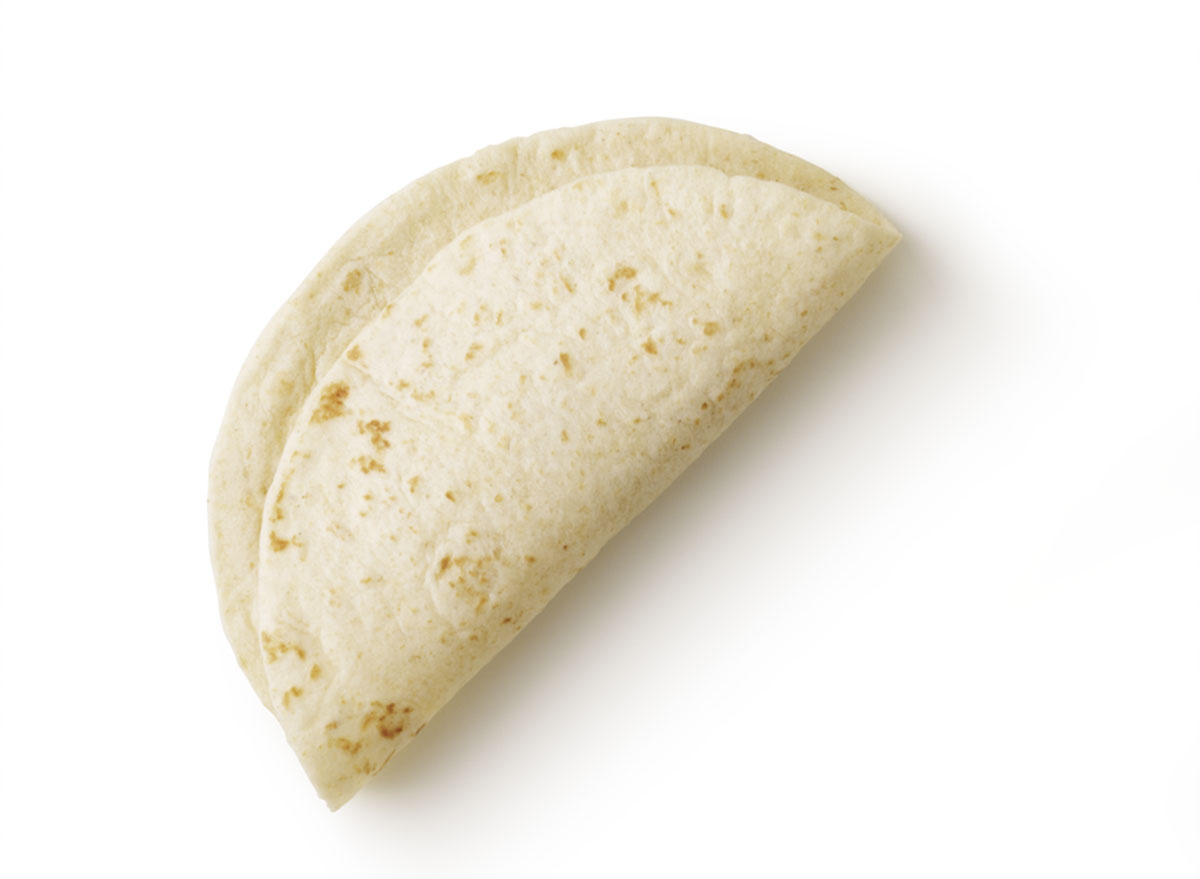 Starting with the flour tortilla, Chipotle's nutrition calculator starts at the same point their build-your-order line starts in stores. Heads-up: Chipotle's flour tortilla starts you off with a foundation of 320 calories, nine grams of fat, and 50 grams of carbohydrates. Check out The Wrong Amount of Carbs to Eat Every Day, Says Dietitian.6254a4d1642c605c54bf1cab17d50f1e
Chipotle Protein Fillings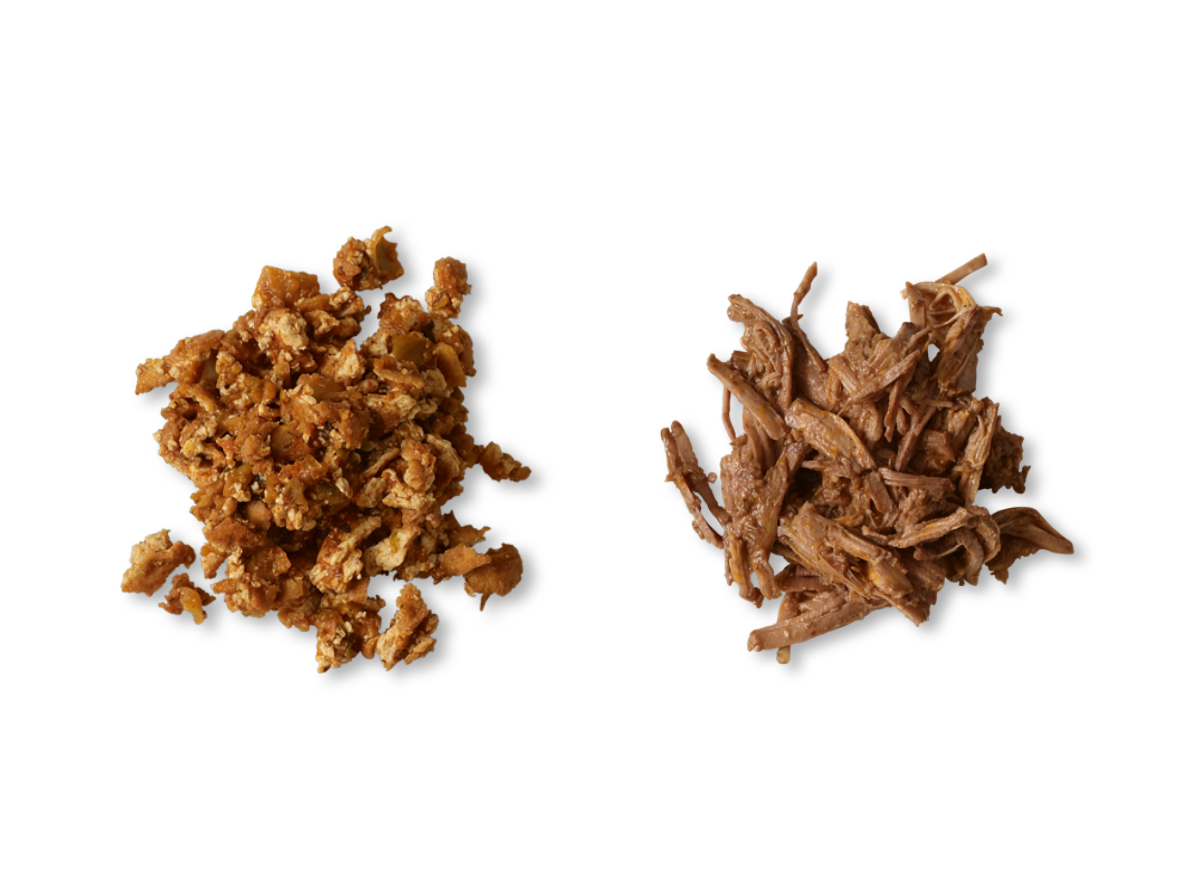 You might agree: Nobody does protein flavor quite like Chipotle. The tofu-based Sofritas is a healthy-ish bet at  just 150 calories with 10 grams of fat. If you're craving meat, the steak is actually the lowest-calorie (150), with a gram of fat less than the chicken (six versus seven grams, respectively). Perhaps not shocking is that the carnitas (pork) has 12 grams of fat and 210 calories—the unhealthiest of Chipotle's meats.
Rice & Beans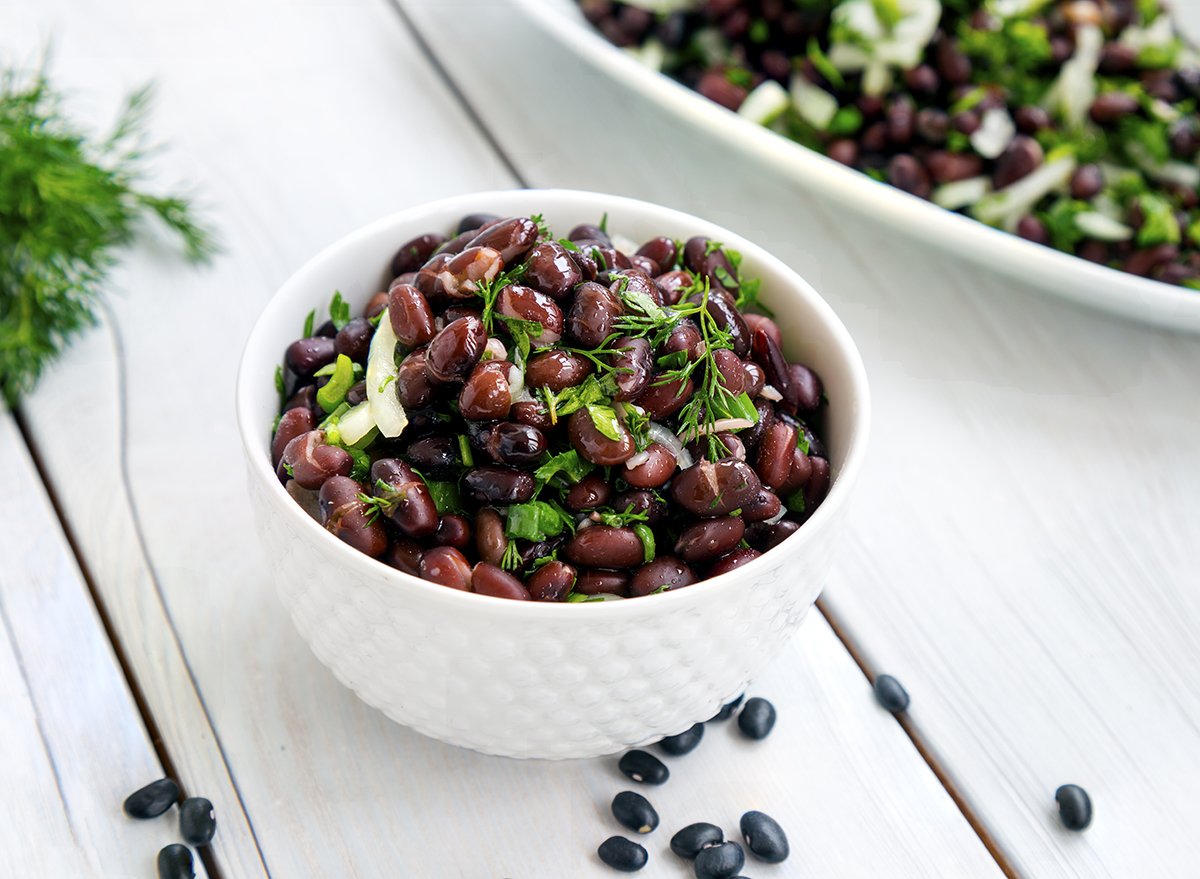 There was once a myth that Chipotle's pinto beans were worst than their black beans, but they appear to be equal with 1.5 grams of fat and 130 calories each. White rice and brown rice are equal in calories, too (210), but interestingly, Chipotle's brown rice has two grams more fat than the white (six versus four grams per serving, respectively). Perhaps not shocking, Chipotle's cilanto-lime cauliflower rice is the prime pick in terms of fat and calories, which just one gram of fat, and 40 calories. (A little trivia: Shawn Mendes happens to love it.)
Chipotle Condiments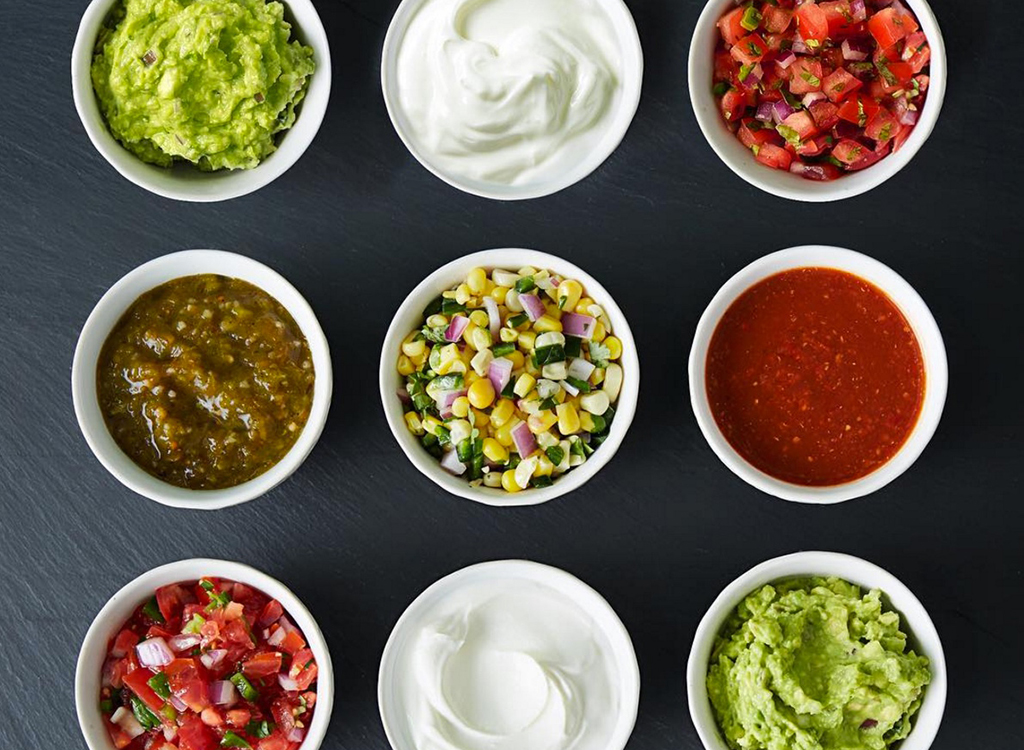 Here's where it can get complicated, so it's good to let common sense be your guide. For the final phase of your Chipotle order:
Tomato green chili salsa has just 15 calories. Fajita vegetables come with 20, fresh tomato salsa (pico) has 25, tomatillo red chili salsa has 30, and corn salsa has 80.
Sour cream and shredded Monterey jack cheese have 110 calories each, but sour cream has one fat gram more than the cheese (eight versus nine). A drizzle of queso blanco is 120 calories with nine grams of fat.
Holy guacamole…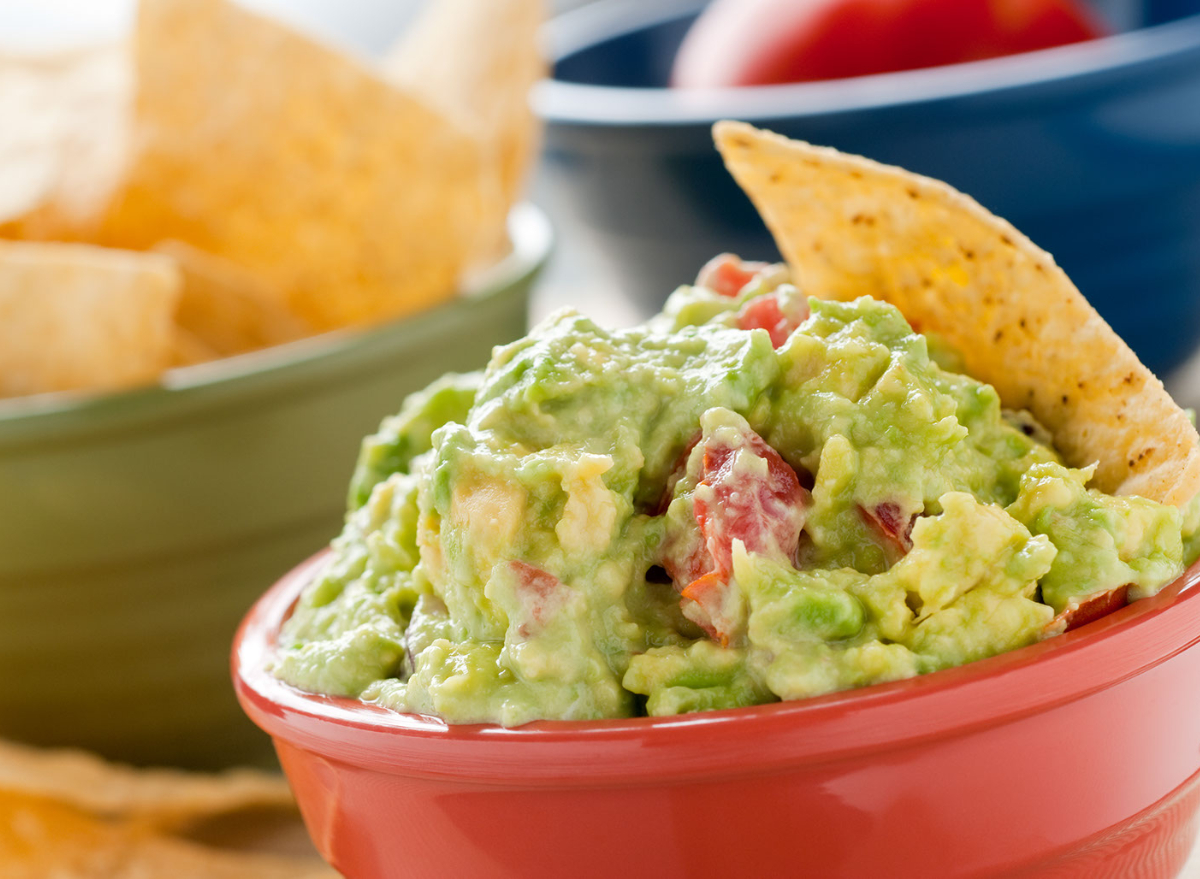 Hey hey hey, we are not anti-guacamole (and we've got 20 recipes right here to prove it). However, a reminder: A scoop of Chipotle guacamole raises the calories of your burrito by 230… and adds 22 fat grams.
No, don't give up the guac for good—but if you've been trying to lose weight, and even if you've been opting for Chipotle bowls or salads instead of the whole enchilada (and by enchilada, we mean burrito), then just be aware that when it comes to your slimdown goals, Chipotle guacamole might not be your best friend right now. (We're sad, too.)
So, the #1 worst burrito to order at Chipotle is…
Again, if you're trying to lose weight, here's what you might not want to order at Chipotle: A carnitas burrito with brown rice and guac. Without cheese, salsas, or any of the rest, this Chipotle burrito combo lands you at 970 calories, 49 grams of fat, and 94 carbohydrates (plus 37 grams of protein). Note: the Cleveland Clinic recommends that an individual on a daily diet of 2,000 calories should get between 44 to 77 grams of fat per day.
So, going sans guac could slim down that burrito beautifully… but if that doesn't make life worth living, then consider sofritas or steak (or, a veggie burrito) if you're being mindful of fat and calories.
Also check out Costco's Popular Rotisserie Chickens May Soon Skyrocket in Price for This Reason, and keep reading:
Chipotle Finally Releases This Long-Requested Menu Item
Krissy Gasbarre
Krissy is a senior news editor at Eat This, Not That!, managing morning and weekend news related to nutrition, wellness, restaurants and groceries (with a focus on beverages), and more.
Read more about Krissy