Coca-Cola Is Adding New Drinks But Discontinuing Others Right Now
While one door opens for new products at Coca-Cola, another door closes for some old favorites.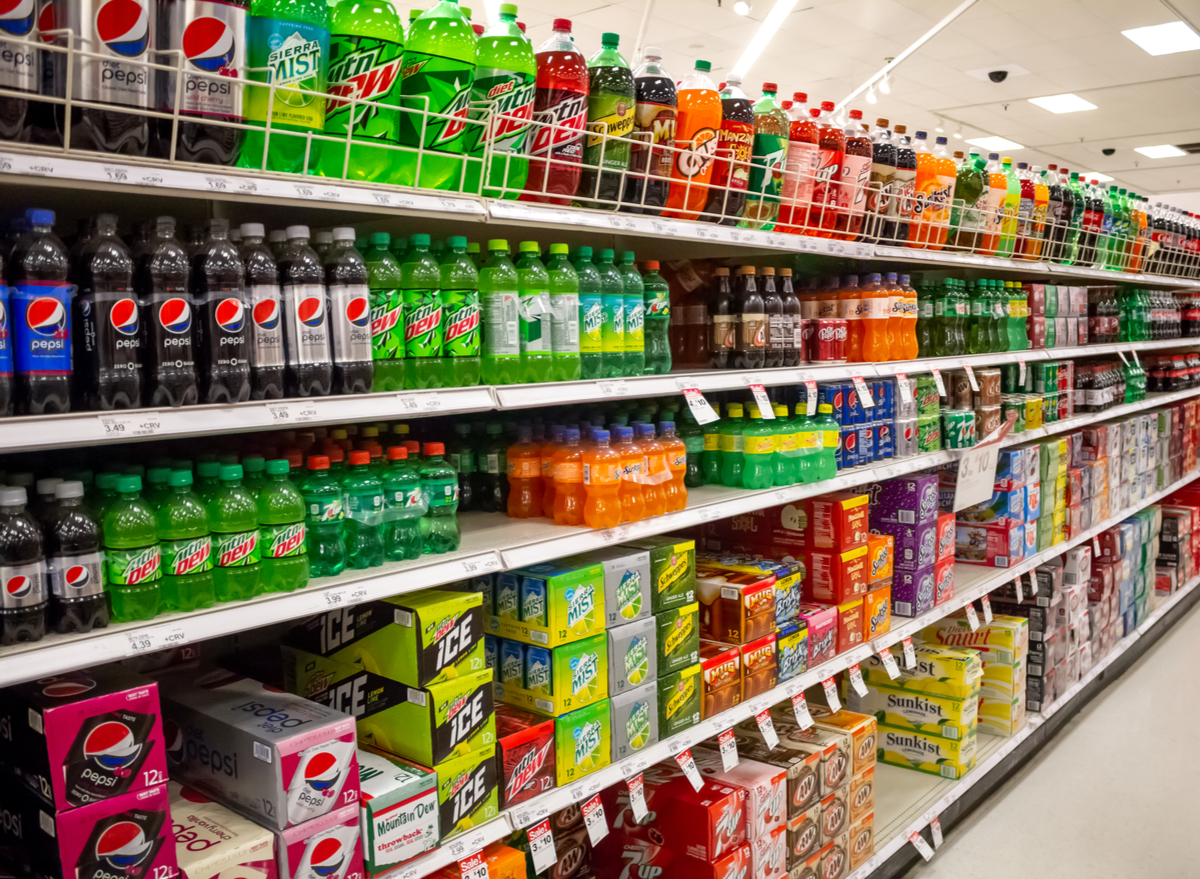 There's no better way to beat the heat than to crack open an ice-cold beverage that's fit to quench your summertime thirst. Coca-Cola is gearing up for the season by launching new beverages, but of the 200 brands it owns worldwide, the company has also made plans to scrap other flavors by the end of the year. Still, there's no shortage of new or classic products that have kept customers around for decades.
The company that brought us beloved brands like Minute Maid, Simply Lemonade, and Sprite is adding more drinks to its assortment of products whilst also removing others that didn't quite make the cut. Keep scrolling to find out which drinks are coming or going.
ADDING: Simply Spiked Lemonade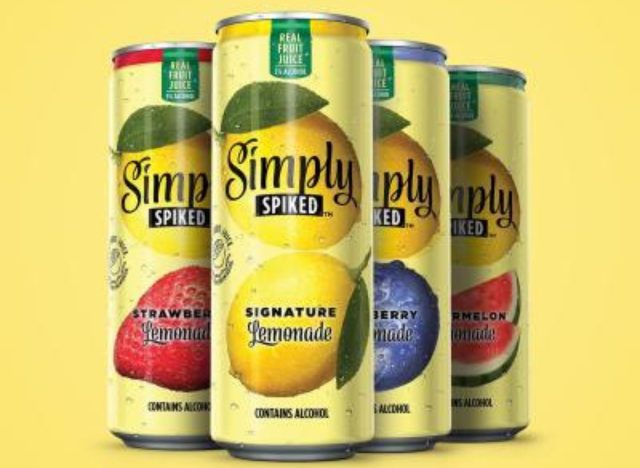 Fans of the Simply Lemonade brand will be thrilled to know that a new ready-to-drink spiked seltzer is underway. This summer, the canned concoction is expected to debut with 4 lemonade-based flavors, including signature lemonade, strawberry lemonade, watermelon lemonade, and blueberry lemonade. Each 12-ounce slim can contains 5% alcohol by volume and has 170 calories per can.
The brand's parent company Coca-Cola teamed up with Molson Coors to bring the spiked lemonade products to life, first announcing the anticipated release back in January. As part of the collaboration, Molson Coors will produce, distribute, and market Simply Spiked Lemonade, which will hit store shelves by summer.
Since its 2006 launch, Simply Lemonade has become "The Coca-Cola Company's second-largest brand based on net revenue in the United States, behind Coca-Cola, and Simply® beverages are found in half of all American households," according to a Jan 2022 press release.
DISCONTINUING: Honest Tea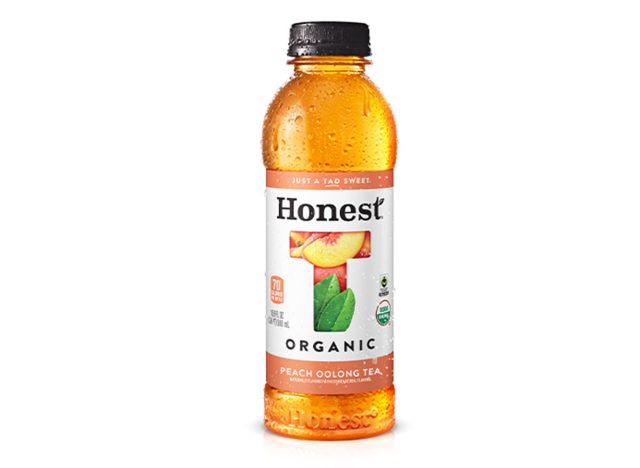 6254a4d1642c605c54bf1cab17d50f1e
Time is winding down for Coca-Cola's HONEST Tea line, which is set to discontinue by year's end. The company cited ongoing supply chain challenges as the reason for the product's termination after nearly 25 years. With flavors like Half Tea & Half Lemonade, Honey Green Tea, Peach Tea, and Pomegranate Blue, Coca-Cola announced that the HONEST bottled tea will be phased out while the company instead focuses on other products like HONEST Kids juice boxes and pouches.
A news release revealed that the HONEST tea has "been negatively impacted by a drop in immediate consumption sales and limited glass supplies." However, Gold Peak and Peace Teas will also remain available for purchase, and the company says that there's often consumer overlap between the two.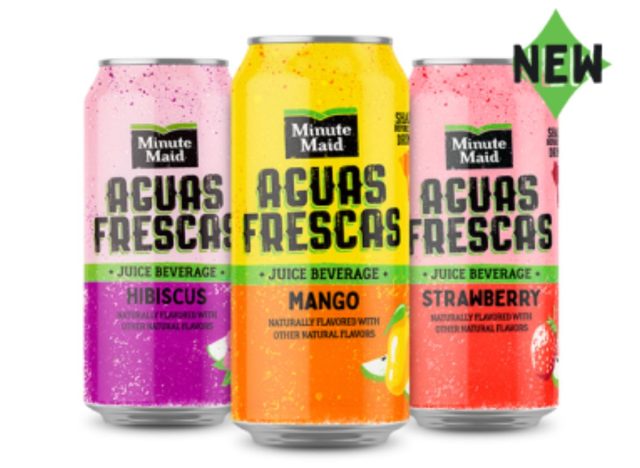 Minute Maid's newest drink seeks to target the Gen Z crowd. Aguas Frescas or Minute Maid AF features the tagline "refreshing AF" as a double entendre and comes in flavors like Hibiscus, Mango, and Strawberry- along with two more flavors, Limonada and Strawberry Limon that are both available at the Coca-Cola Freestyle fountains.
Traditional agua fresca is a light, non-alcoholic drink that is popular in Mexico and is made with water, fruits, sugar, and lime juice. Minute Maid's version contains real fruit juice and natural flavors. Each 16-ounce can has less than 100 calories.
A Minute Maid AF press release noted that the fruit-based waters will "fill a void for Gen Z, which until now hasn't found a juice brand to quench their collective thirst for diverse, adventurous options."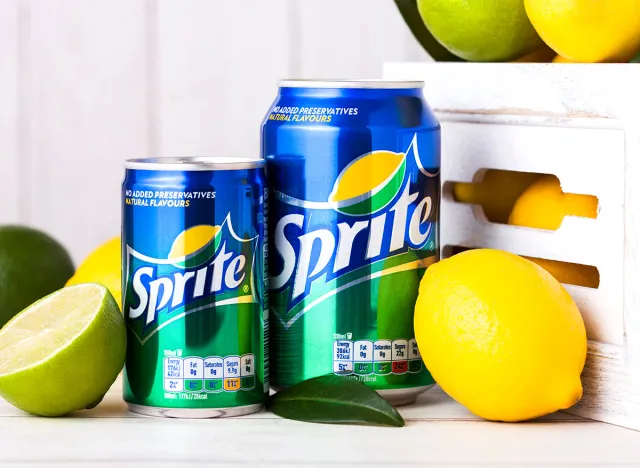 In addition to new drinks coming to grocery store shelves soon and others discontinuing, one classic Coca-Cola brand is about to look a lot different.
Sprite fans, listen up! The classic, fizzy lemon-lime soda is getting a major visual rebrand and wants customers to cool off from the inside out. Coca-Cola's new campaign, 'Heat Happens' features a resigned logo and packaging with a special focus on 'keeping a cool head', this summer, despite the daily challenges of life, no matter how big or small (like waiting in line or losing your wifi connection).
The campaign announcement also mentioned that "Sprite packaging graphics will retain their recognizable green hue, while a pared-back look for Sprite Zero Sugar…[and] features a bold, black font and logo design." The first-ever global platform will also have "Recycle Me" messaging to support sustainability efforts.
What about the nutrition contents of these and other beverages? Here are 5 Soda Brands to Stay Away From Right Now.
Alex Perry
Alex Perry is a writer with Eat This, Not That! She graduated with a master's degree in broadcast journalism from Northwestern University, where she experienced all the amazing things Chicago has to offer.
Read more about Alex