6 New Coffee Drinks You'll See in 2021
Starbucks, Dunkin', and more beloved brands have new coffees being released this year.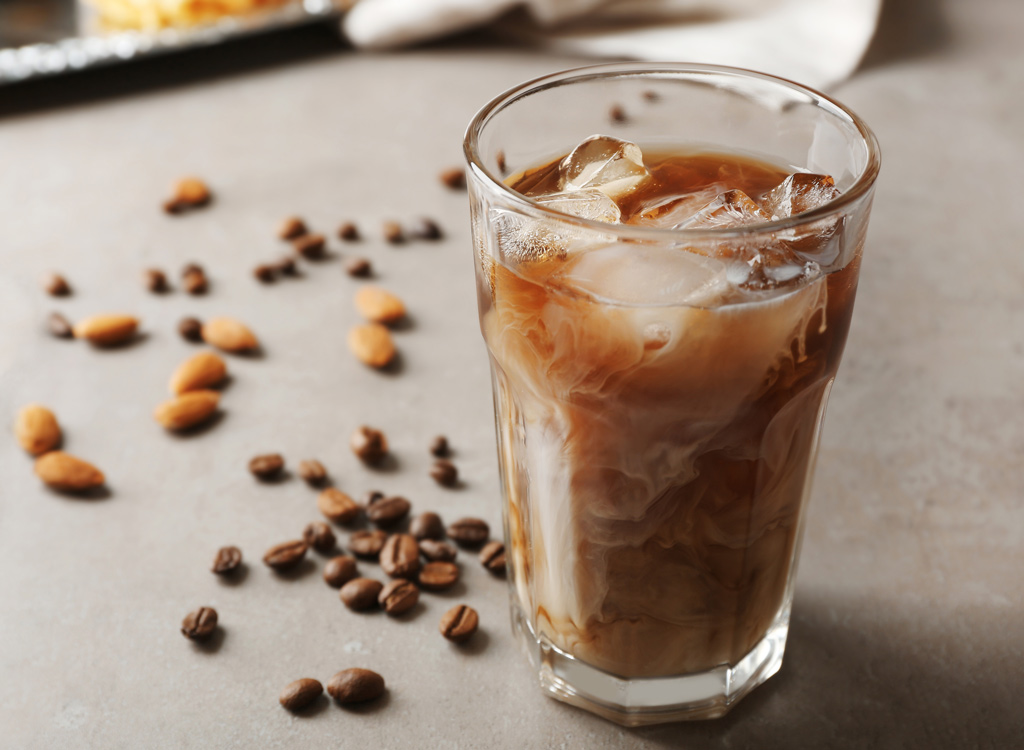 It's barely one month into the year, and we've already gotten so many new coffee treats. As one of our favorite beverages for any time of day—caffeine be damned—coffee is a go-to both plain and dressed up with some flavor. So many brands are coming up with fun, new ways to bring coffee to the masses in 2021, from Starbucks to Coca-Cola, Dunkin', and even Chobani.
We've been sipping our way through the new offerings already, and we are very, very pleased with what we've tasted so far. Ahead, you'll find a collection of new coffee drinks for 2021 that have already been announced, but we know there will be plenty more to come, so stay tuned for more coffee in the future! In the meantime, here are six new drinks you can try right now. And for more, don't miss these 7 Healthiest Foods to Eat Right Now.
Chobani Ready-to-Drink Coffee
Chobani's new coffee beverages are made with cold brew and a variety of creamers and oat milks. They come in four different options: Pure Black Cold Brew, Cold Brew With Sweet Creamer, Cold Brew With Vanilla Creamer, and Cold Brew With Oat Milk. The Pure Black Cold Brew contains no sugar or dairy, and the Cold Brew With Oat Milk is made with gluten-free oats, meaning there's an option for just about everyone in this collection. You should be able to find these at your local grocery store.
Coca-Cola With Coffee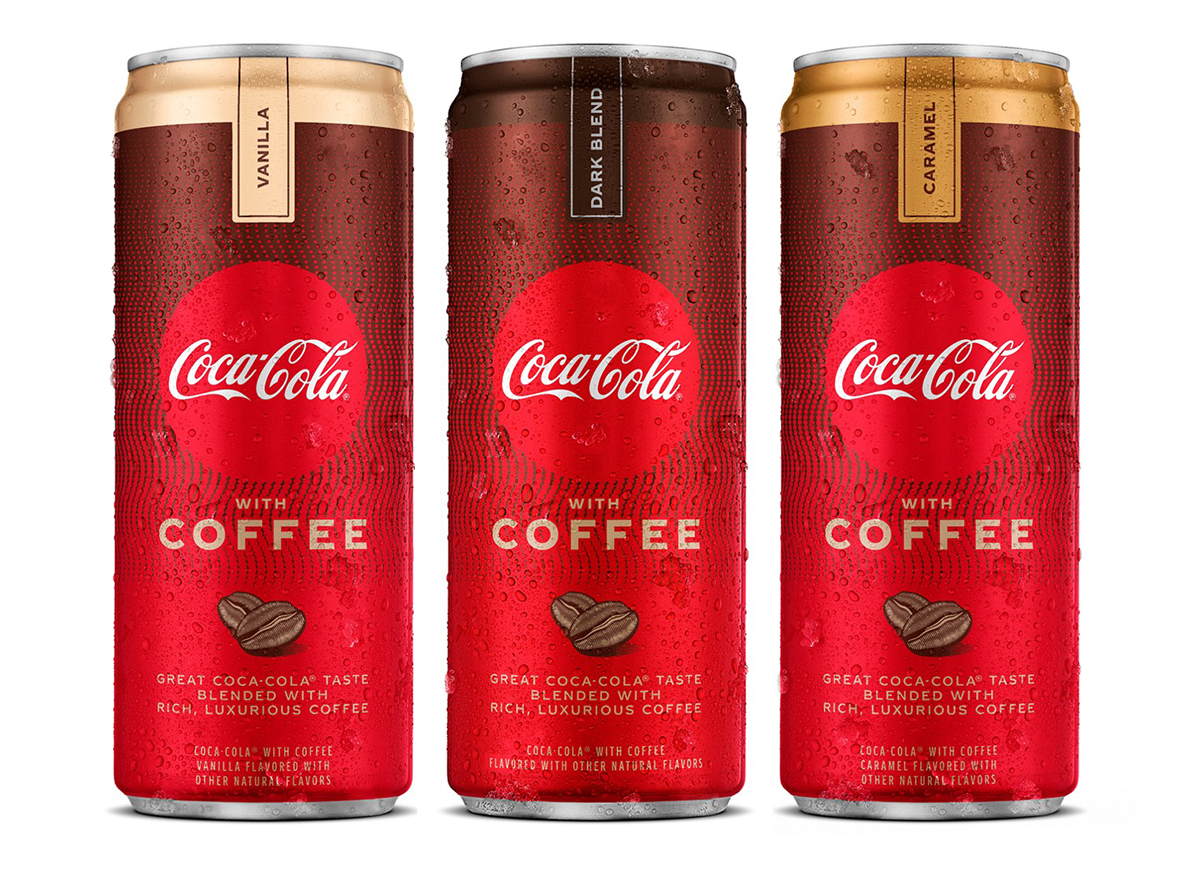 6254a4d1642c605c54bf1cab17d50f1e
Coca-Cola With Coffee comes in three flavors: Vanilla, Dark Blend, and Caramel. Each can is packed with Brazilian coffee and contains 69 mg of caffeine. The coffee flavor blends seamlessly with the soda for a subtle taste that's not overpoweringly one flavor or the other. Each 12-ounce can contains 70 calories and can offer a sweet midmorning boost to power you through the rest of the day. These are available at your local grocery store.
Coke Zero With Coffee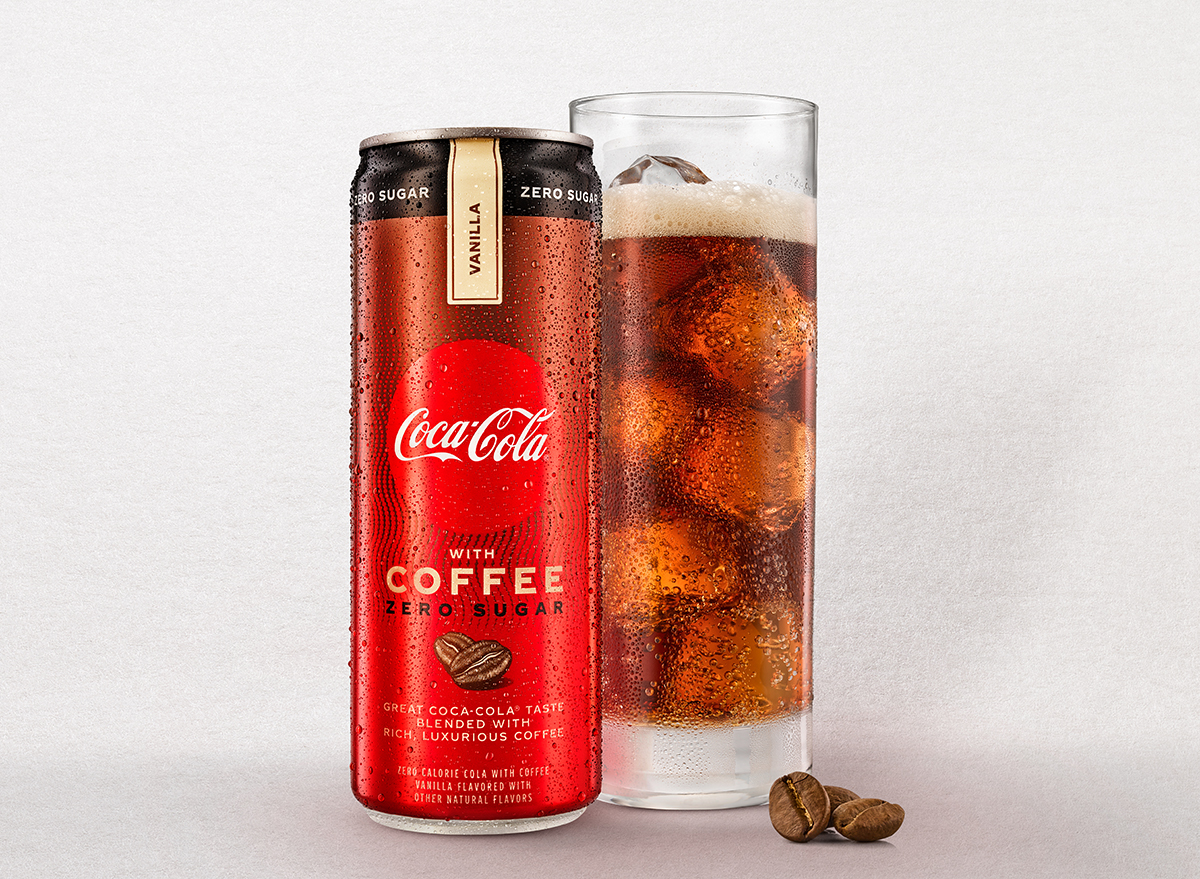 Just like the regular Coca-Cola With Coffee, Coke Zero With Coffee contains Brazilian coffee and 69 mg of caffeine in each can. The Coke Zero variety only comes in Vanilla or Dark Blend, and obviously contains 0 calories. If you're watching your sugar, this beverage gives you the sugar-free option, though it does contain a sugar substitute. Find these at your favorite grocery store.
Dunkin' Extra Charged Coffee
Dunkin's Extra Charged Coffee really packs a wallop. These drinks—which you can get hot or iced—come with 20% more caffeine than Dunkin's standard coffees, which means you'll get that little bit of an extra boost with each sip. And if you're wondering what makes this different than getting a shot of espresso, it's the taste. A shot of espresso will deepen the coffee flavor, whereas the Extra Charged Coffee drinks will have the same flavor as the standard hot or iced coffee drink, just with the extra caffeine.
Starbucks Pistachio Latte
Starbucks rolled out the Pistachio Latte—available iced or hot—in early 2021. Your traditional latte gets a hit of pistachio flavoring to sweeten it up and is then topped with a salted brown buttery topping for even more sweetness. Just like any other latte at Starbucks, you can switch up your milk choice and adjust the amount of pistachio added in.
Starbucks Honey Almondmilk Cold Brew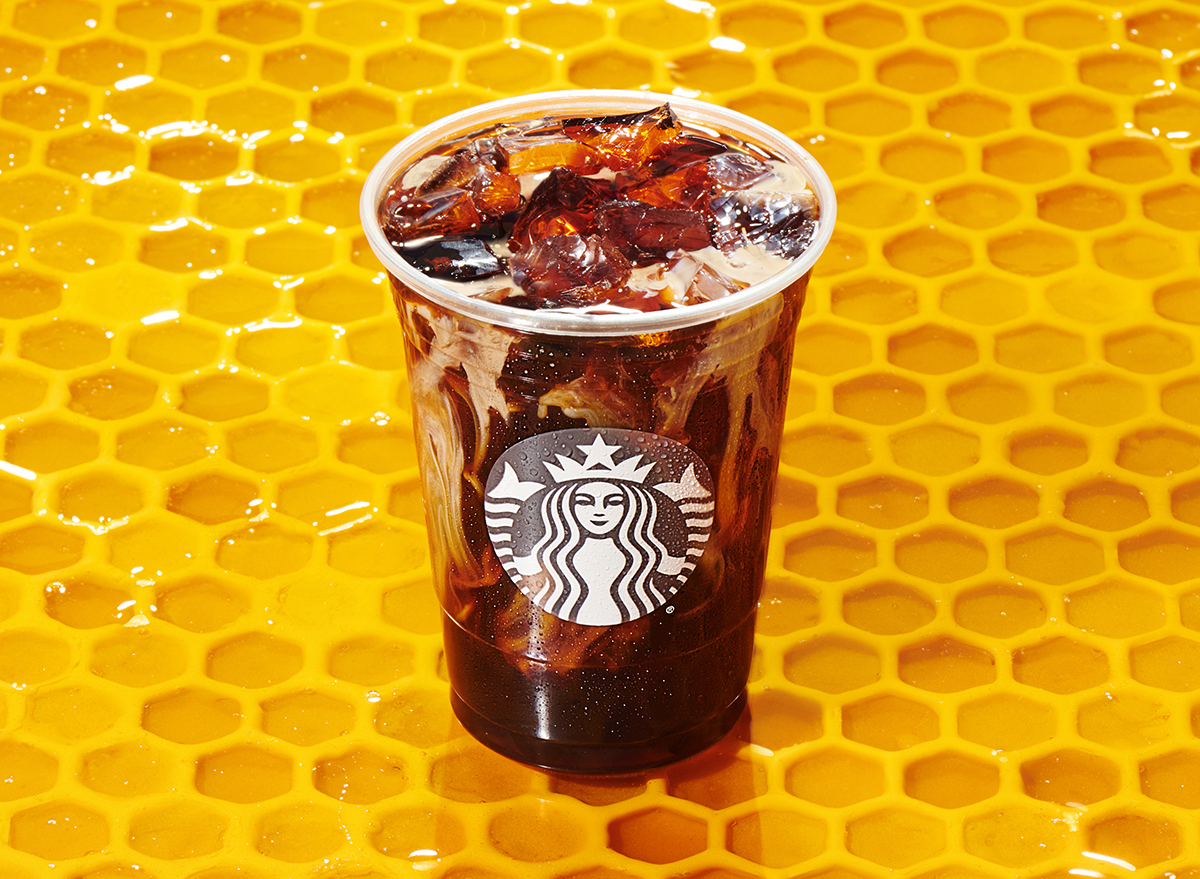 Starbucks' Honey Almondmilk Cold Brew is a good option for anyone who's dairy-free. The cold brew is topped with almond milk and sweetened with honey for a sweet morning treat or a midday pick-me-up. Like the Pistachio Latte, though, this drink won't be around forever, though it would be pretty easy to re-create once it leaves the menu—it is just cold brew, honey, and almond milk!
For more, check out The Best & Worst McCafe Drinks at McDonald's, According to an RD.
Hedy Phillips
Hedy is a freelance writer with years of experience covering buzzy food trends, wellness, and weight loss.
Read more about Hedy