One Major Effect Coffee Has on Your Kidneys, New Study Says
The National Kidney Foundation published a new study on a condition ailing over 500,000 people each year.
The health benefits of coffee continue to be discovered—and now, it looks like we can add another notable one to the list. A new study has just been published in the official journal of the National Kidney Foundation, after researchers took a new approach to understanding how coffee might help prevent an extremely painful condition that impacts a reported 15% of the population.
Keep reading to learn more about what a team of researchers in Europe found about the effect of coffee on kidney stones. Also, don't miss The Final Verdict on Whether Coffee Pods Are Bad for You, Expert Says.
A Study on Coffee and Kidney Stones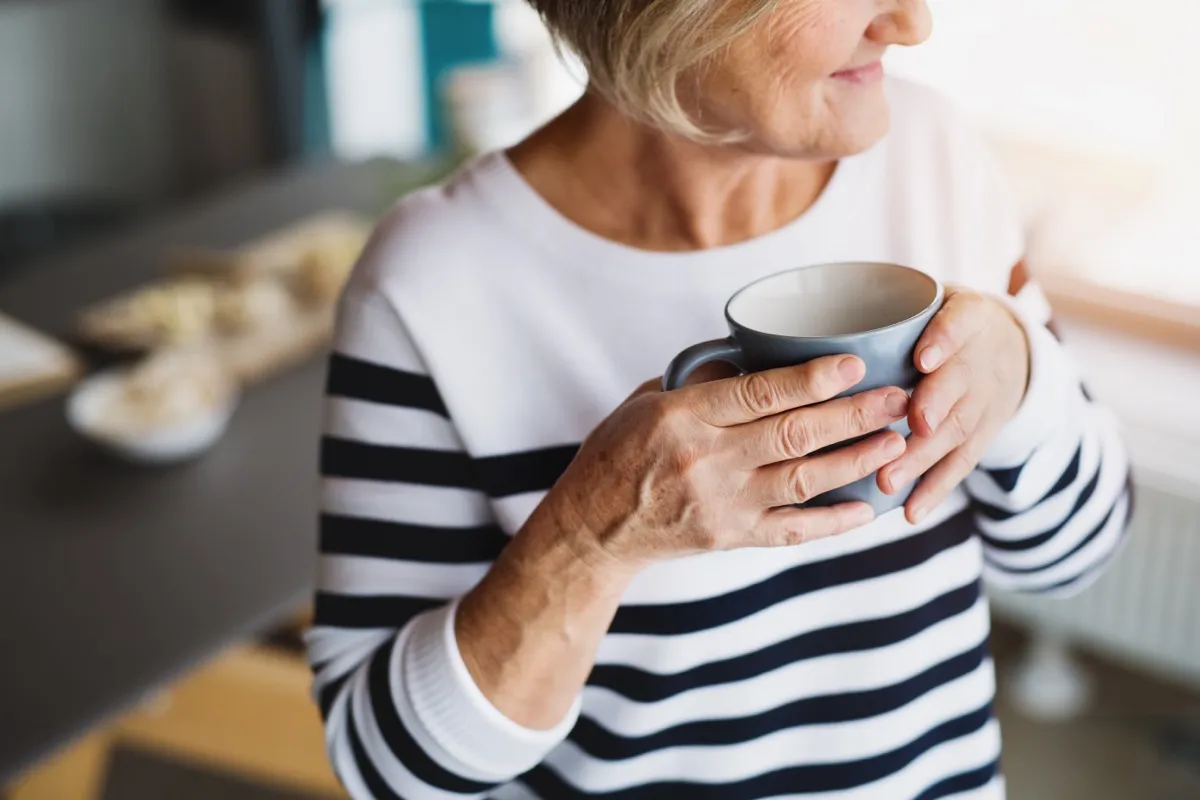 A press release from the National Kidney Foundation reveals that the American Journal of Kidney Diseases published an important new study last week.
The study analyzed genetic data from nearly 572,000 participants from the U.K. and Finland and was led by Susanna C. Larsson, PhD, from the Institute of Environmental Medicine, Karolinska Institute, Stockholm, and Shuai Yuan, BMed, MMedSc, of Sweden's Uppsala University.
Sign up for the Eat This, Not That! newsletter for food and health findings brought to you daily.
Larsson said, "Our findings strongly suggest that regular coffee consumption reduces the risk of kidney stone formation," adding: "[…G]oing from, for example, one cup a day to 1.5 cups per day, reduces the risk of kidney stones by 40 percent."6254a4d1642c605c54bf1cab17d50f1e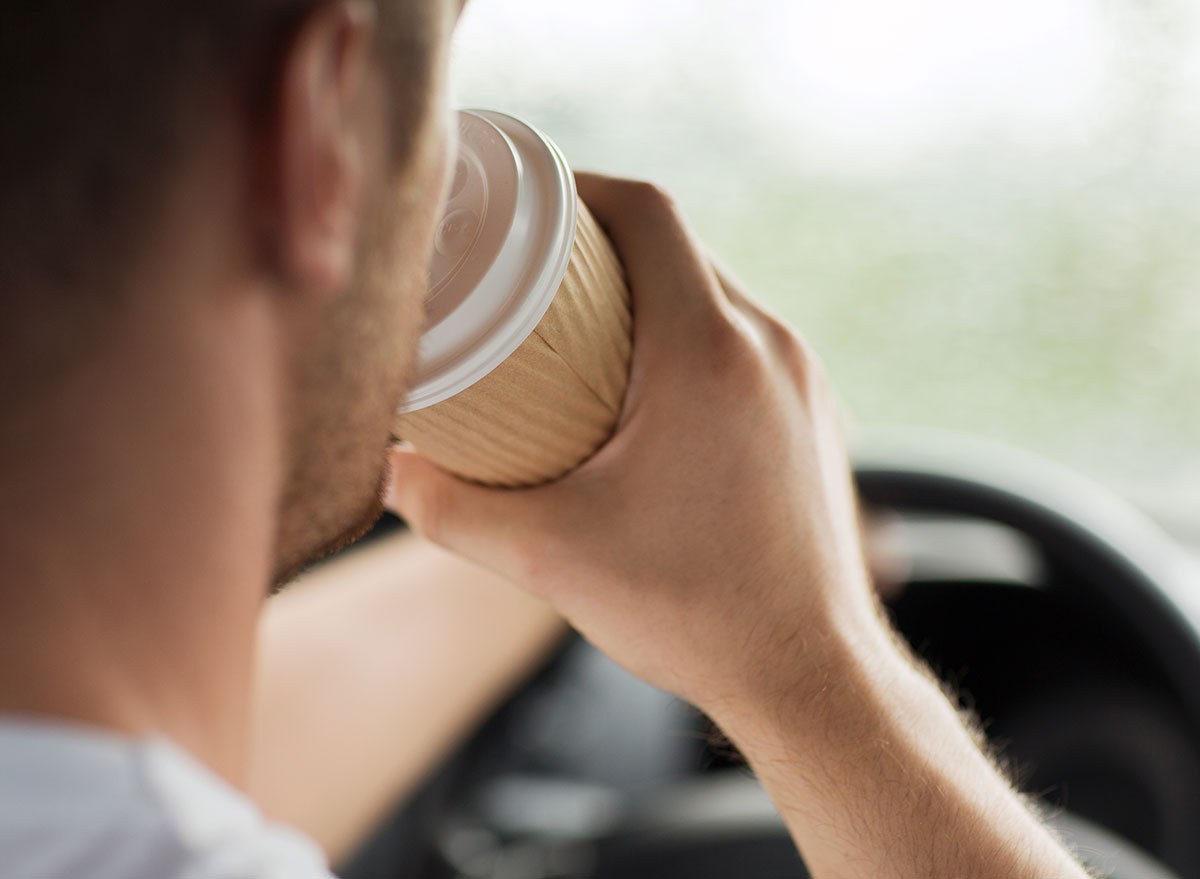 The study suggests that over 500,000 people seek emergency care for kidney stones each year, which contributes to the statistic that the ailment affects around 15% of the population.
This wasn't the first study that found an association between drinking coffee and a reduced kidney stone risk. However, the researchers state that it was the first to look at how genetics play into the relationship between coffee and kidney stones.
Kerry Willis, PhD, chief scientific officer for the National Kidney Foundation, noted how that approach brings important new insight to the topic: "The elegant design of this study, which takes advantage of genetic variants associated with higher coffee and caffeine consumption, strengthens the evidence that coffee and caffeine can prevent kidney stones."
RELATED: Sure Signs You May Have Kidney Damage, According to CDC
How the Scientists Explain the Effect of Coffee on Kidney Stone Formation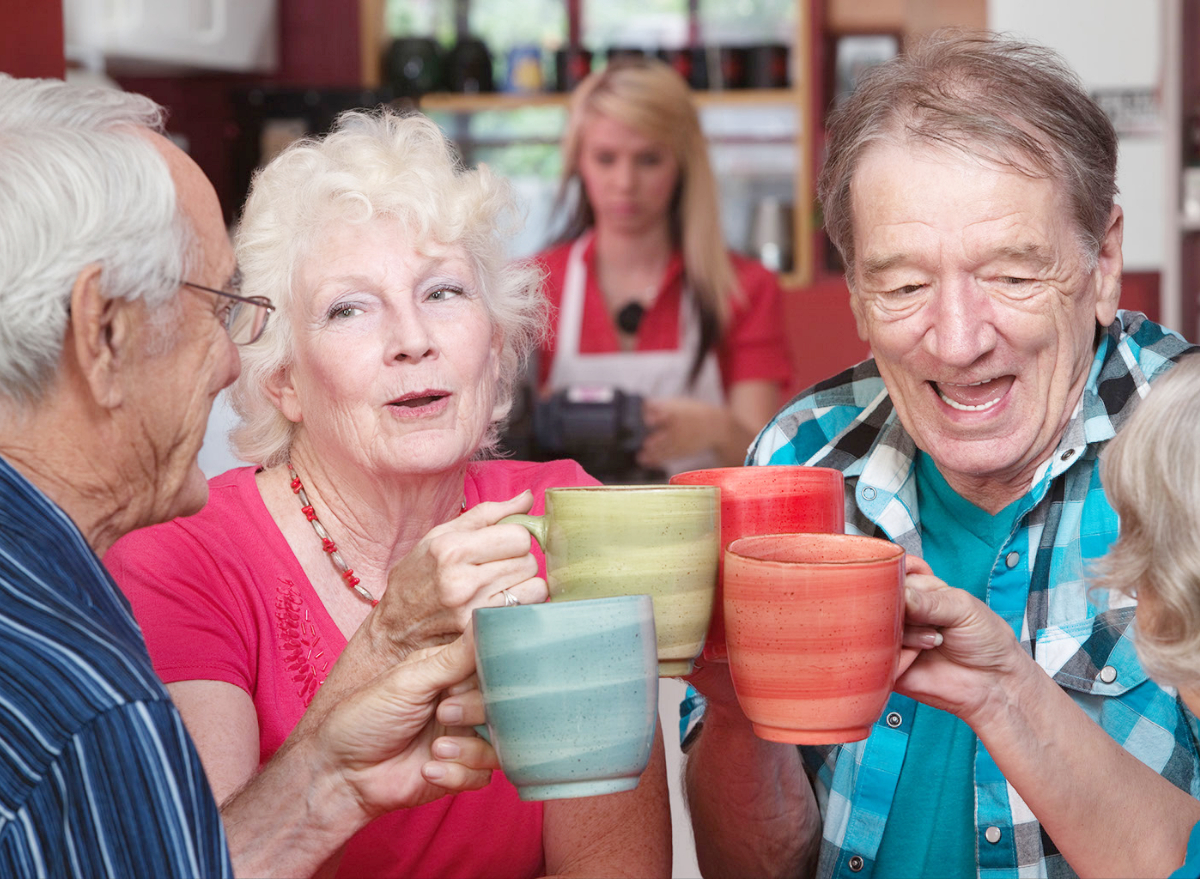 The scientists offer a few reasons for why coffee may help reduce the occurrence of kidney stones, noting that caffeine increases urine flow, "which represents an important protective factor against the development of kidney stones," they said. (It's crucial to note they specified that this caffeine consumption should be accompanied by adequate water intake.)
They added that caffeine "can also reduce calcium oxalate crystal adhesion to kidney cells," and that "coffee plants are rich in citric acid; urinary citrate is a known inhibitor of renal stone formation."
Coffee and Kidney Stone Wisdom, To Go
Willis added why this information could be beneficial to many people. "Given the increasing prevalence of kidney stones in the United States and the associated morbidity, it would be great if this turns out to be a new prevention strategy that is both accessible and affordable," she said.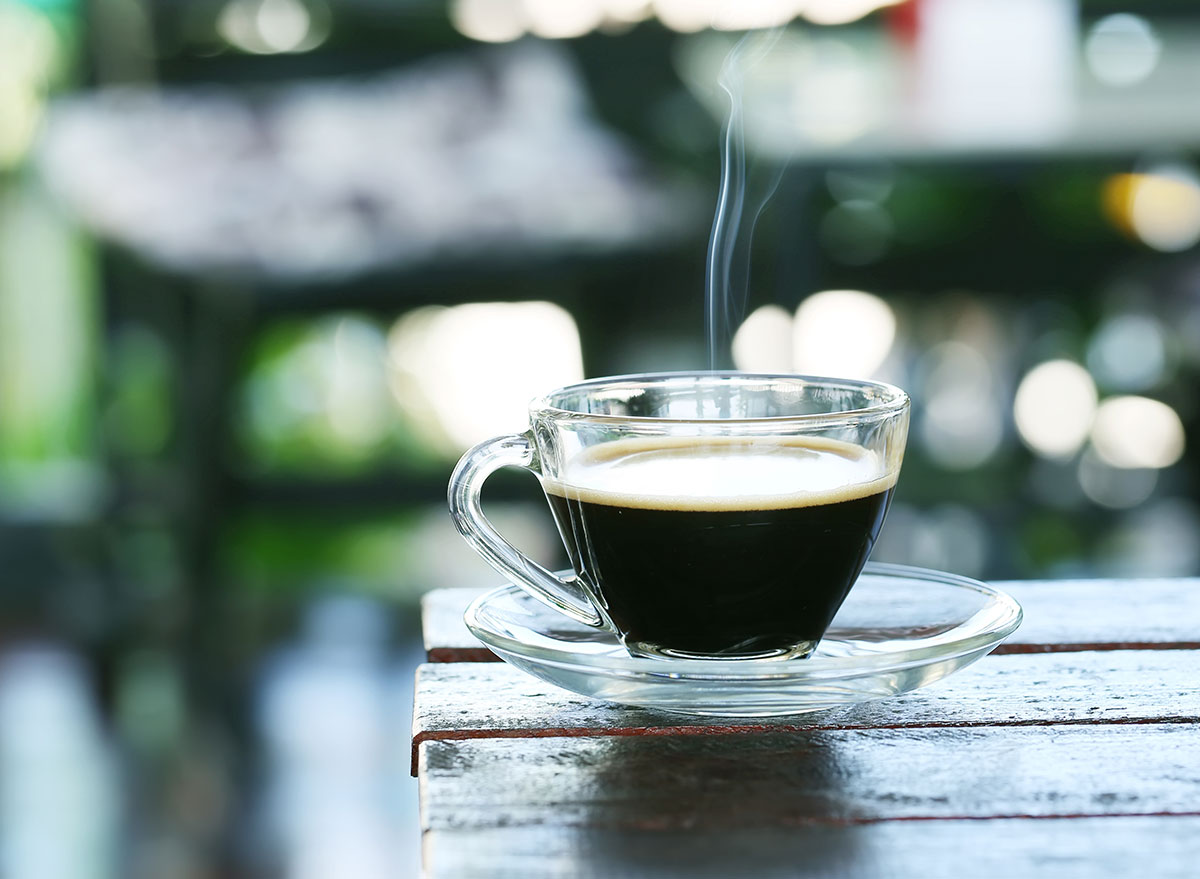 Howard Grossman, M.D., a member of the Eat This, Not That! Medical Expert Board, shares practical understanding for the role of genes in this coffee and kidney stones study. "It seems there are certain genetic polymorphisms that have been found to predict the amount of coffee people consume (presumably in Western populations where coffee consumption is big)," Grossman explains, noting that those people also appear to experience fewer kidney stones.
However, he notes, "This is an association. It does not definitively prove that drinking large amounts of coffee causes less kidney stones, but the authors claim that the genetic link helps to make the causation more likely."
Grossman continues: "To really prove causation, they would need to be able to show the actual physical and chemical process whereby coffee interferes with kidney stone formation."
Grossman suggests these questions for critical thinking: "The question that comes to mind for me is whether one can separate the fluid intake from the coffee consumption? Is coffee intake just a surrogate marker for being better hydrated? Is it really coffee that's doing this or is it the water involved?"
The researchers of the study stated that more research on this topic is needed, and also that a few past studies have found that coffee can actually increase the chance of kidney stones. Before making a change to your diet, it's always best to consult with your healthcare provider.
For more about kidney health and your wellness overall, keep reading:
Krissy Gasbarre
Krissy is a senior news editor at Eat This, Not That!, managing morning and weekend news related to nutrition, wellness, restaurants and groceries (with a focus on beverages), and more.
Read more about Krissy