6 Coffee Habits That Help With Weight Loss, Dietitians Say
Experts warn that how you drink your coffee can have lasting health effects.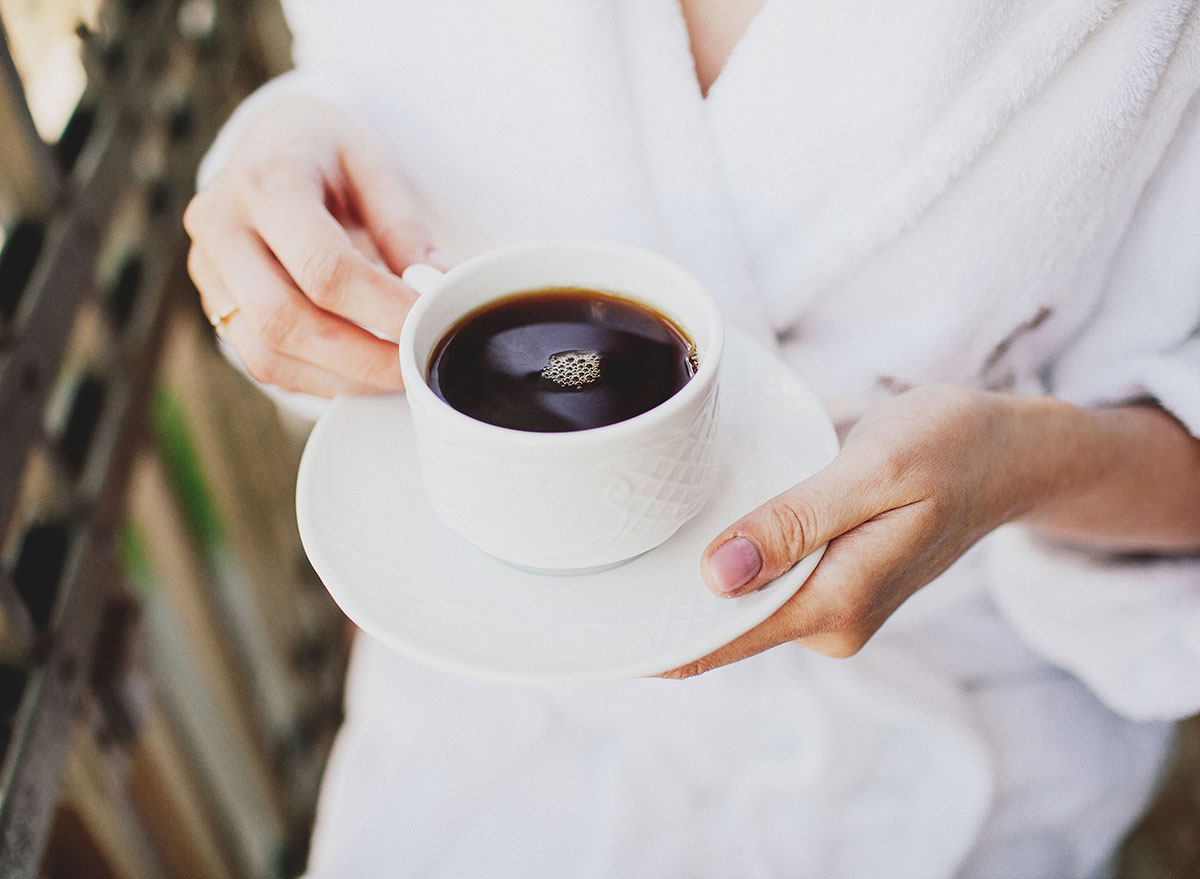 It's safe to say that for some of us, coffee may be the one thing getting us through our busiest days of the week. And, for the most part, those daily cups can actually benefit our health as long as they're consumed in moderate amounts.
We recently learned that there are certain unhealthy coffee habits that can lead to weight gain—like adding too much sugar or drinking on an empty stomach. But are there specific coffee habits that can help us lose weight?
We spoke with our medical board experts Laura Burak, MS, RD, author of Slimdown with Smoothies and founder of Laura Burak Nutrition, as well as Lauren Manaker, MS, RDN, author of The First Time Mom's Pregnancy Cookbook and Fueling Male Fertility, to learn which coffee habits they believe can help you lose weight and stick to your health goals. Then, for more healthy eating tips, make sure to check out these Weight Loss Habits Dietitians Want You to Try Right Now.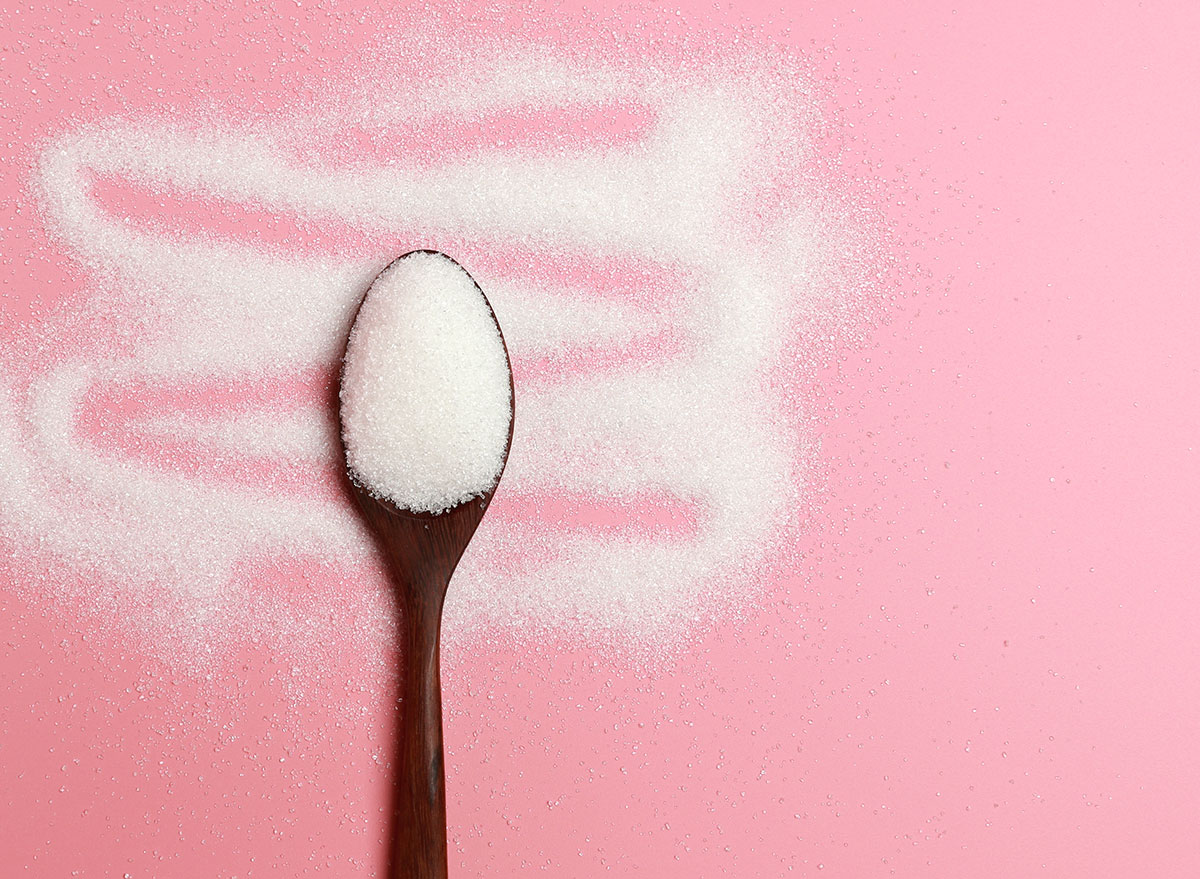 According to Manaker, not putting sugar in your coffee is one of the easiest ways to help you meet your weight loss goals. The guidelines for how much sugar you should have in a day varies depending on your caloric intake, but the average suggested sugar intake is no more than 50 grams per day for a 2,000 calorie diet.
With that in mind, adding just one tablespoon of sugar to your coffee will give you about 12.5 grams of sugar, which is a pretty large chunk of your daily recommended levels in just one cup of coffee.
Eating too much added sugar over time can not only lead to weight gain, but can also increase your risk of diabetes and heart disease. So if you're wanting to skip the sugar but still want something a bit sweet, "try exploring some non-nutritive sweetener options like allulose or monk fruit," says Manaker.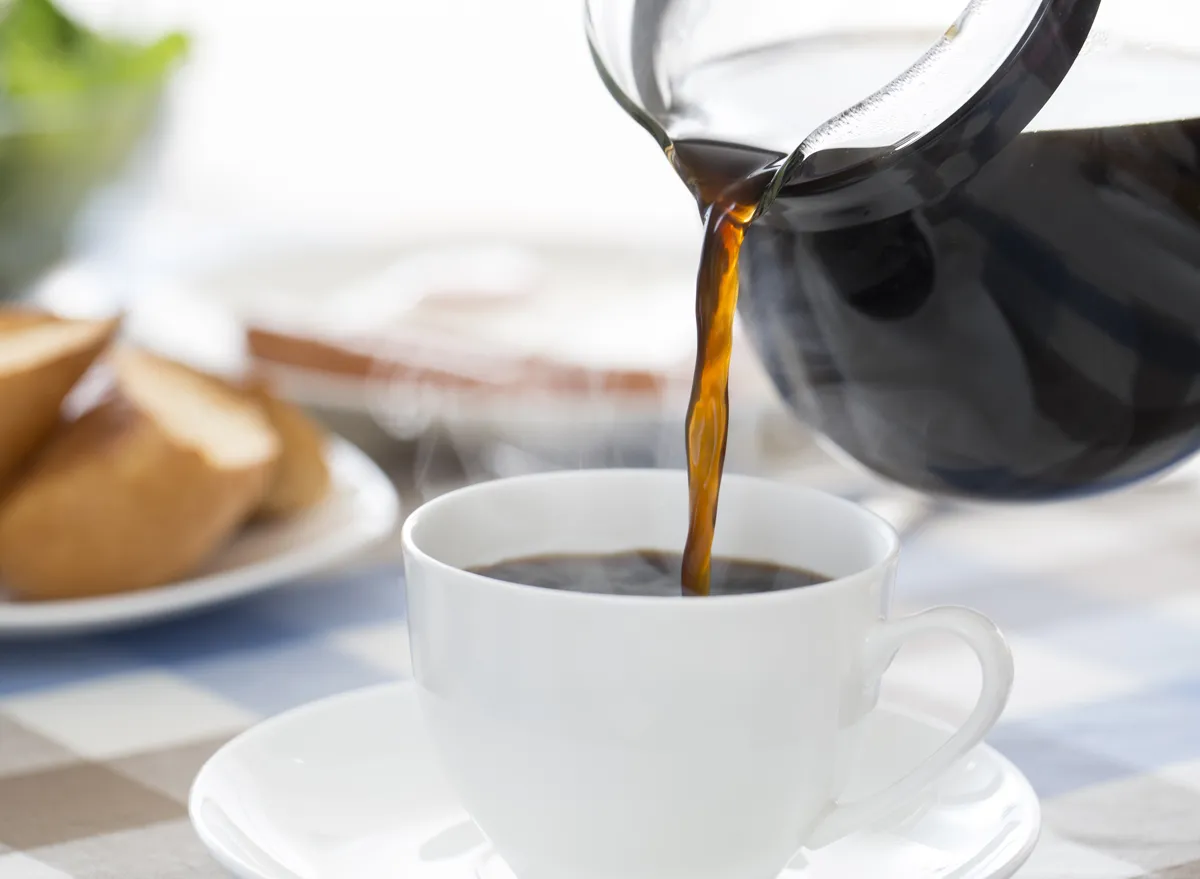 Adding tons of sugar to your coffee can negatively impact your weight loss goals, but so can adding too much coffee creamer, which is why both of our dietitians suggest drinking your coffee black if you can.
"Adding cream, half-and-half, and even whole milk in excess can add a significant amount of calories and fat to your coffee," says Manaker.
Burak agrees, saying that "black coffee contains fewer than 5 calories per cup, but beware of the extras you may be adding that can contribute a significant amount of unnecessary calories and saturated fat to your diet, especially after several cups in one day."
Speaking of creamers, this is The #1 Worst Coffee Creamer on Shelves.
Add a scoop of collagen peptides.
One of the major contributors to weight gain is overeating. The key to weight loss is to feel full by consuming healthy foods and drinks with enough protein and nutrients to keep you satisfied and not tempted to overeat on the not-so-healthy stuff.6254a4d1642c605c54bf1cab17d50f1e
"Adding collagen peptides is a great coffee habit for weight loss because it gives you a boost of protein, which may help support a feeling of satiety in the morning without affecting the taste of your coffee at all," says Manaker.
Not only does research back this up, but one of our expert writers tried drinking collagen with her coffee for two weeks straight and reported feeling full from breakfast to lunch every day.
Don't use coffee as a meal replacement.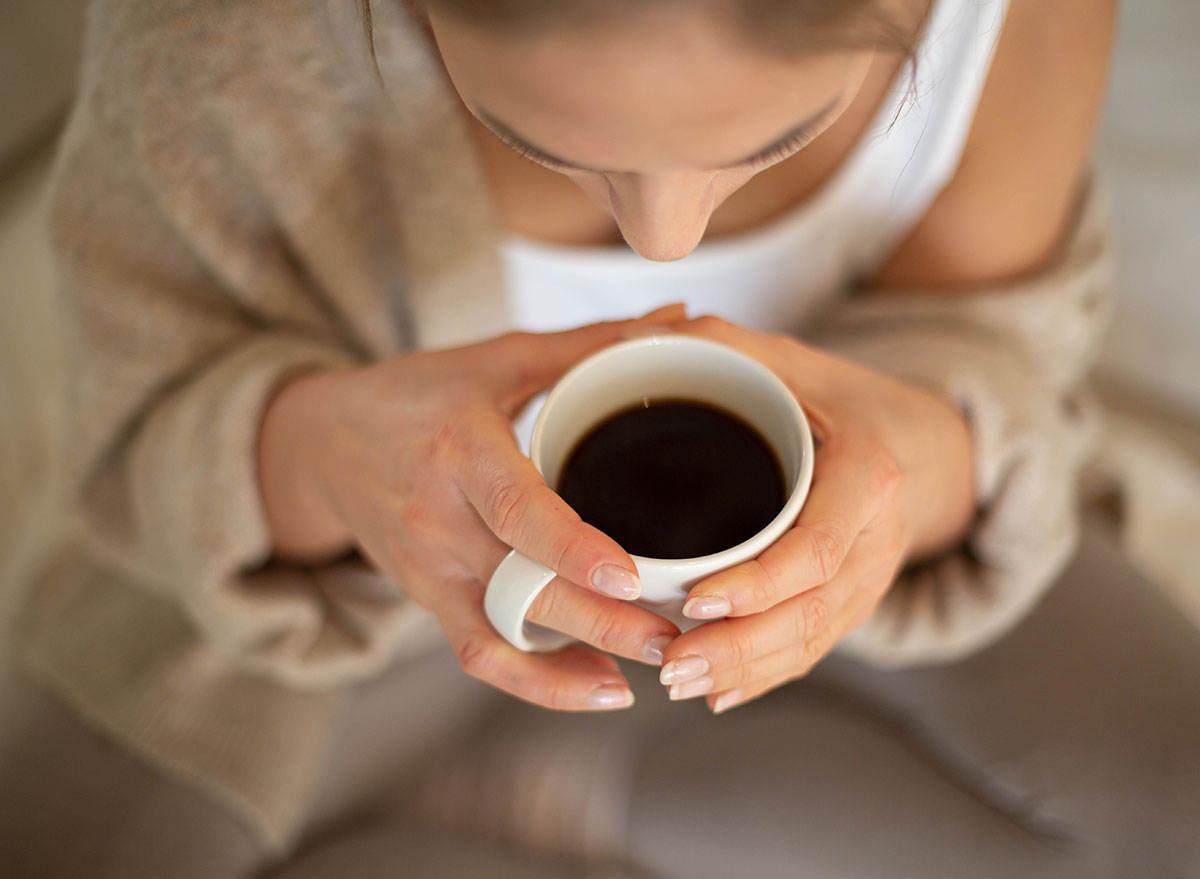 Coffee may be a natural appetite suppressant, but Burak warns that it should never be used as a meal replacement or substitute for food.
"Coffee alone is not a meal or snack, but I often find clients still using a 3 p.m. cup of coffee as a way to skip a meal and save calories as it does temporarily suppress your appetite," says Burak.
Unfortunately, this meal-skipping is not only harmful to your metabolism, but it may also lead to overeating later on in the day.
This is a delicate balance because according to Burak, drinking coffee with your meal can help give you a feeling of satiety or fullness, which can also help prevent you from overeating.
"It is also liquid which, like water, helps to keep your tank feeling full and therefore can assist you with eating a more appropriate amount of food if you're looking to lose weight," says Burak, "but the bottom line is, don't skip meals and eat when you're hungry!"
Opt for half-caff or caffeine-free coffee in the afternoon.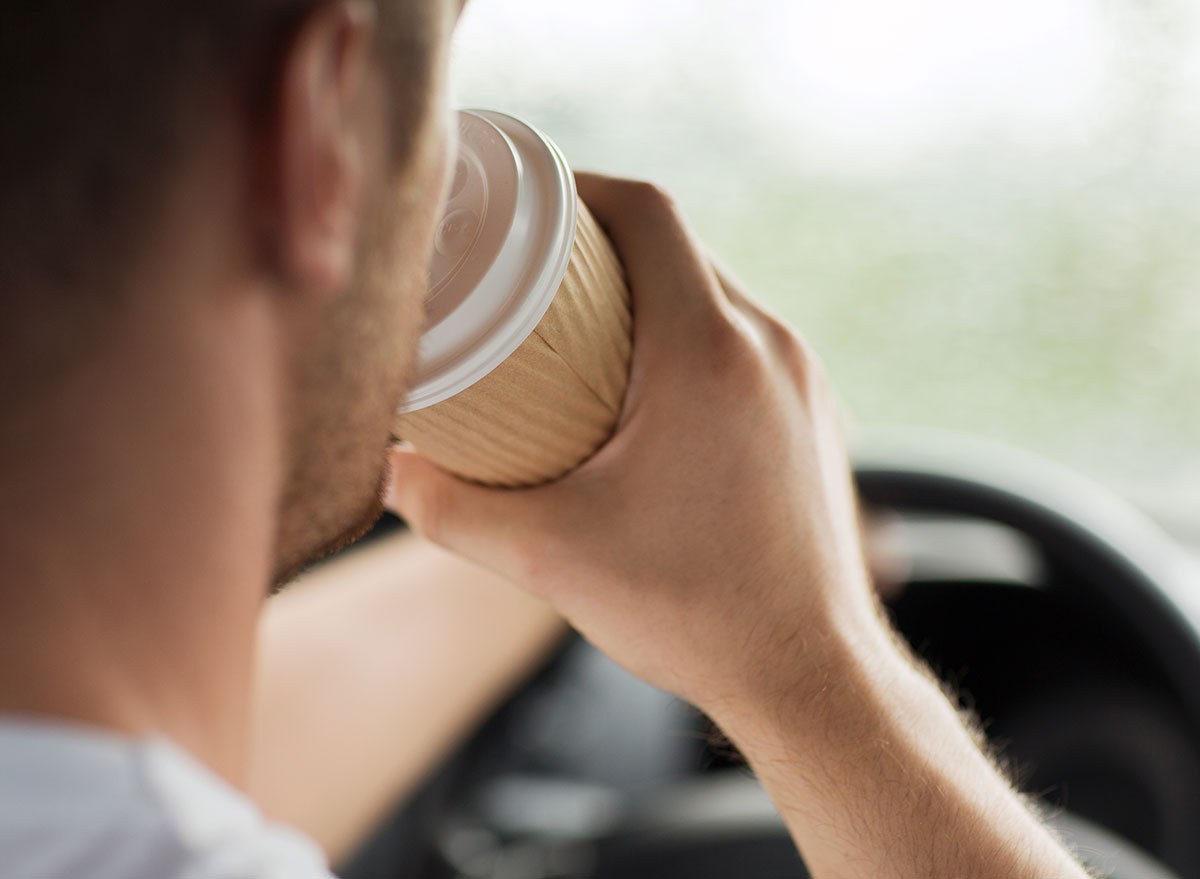 It may be tempting to reach for that cup of coffee around 3 or 4 p.m. when you're starting to lose steam at work, but Manaker says this may not be the best for your health.
"Caffeine can affect a person's sleep, and drinking it close to bedtime can cause a person to miss out on their important rest," says Manaker. "A lack of restful sleep is linked to weight gain, supporting healthy sleep habits by not drinking coffee in the afternoon or opting for a decaf cup can help you with your weight loss goals."
Here's What Happens to Your Body When You Drink Caffeine.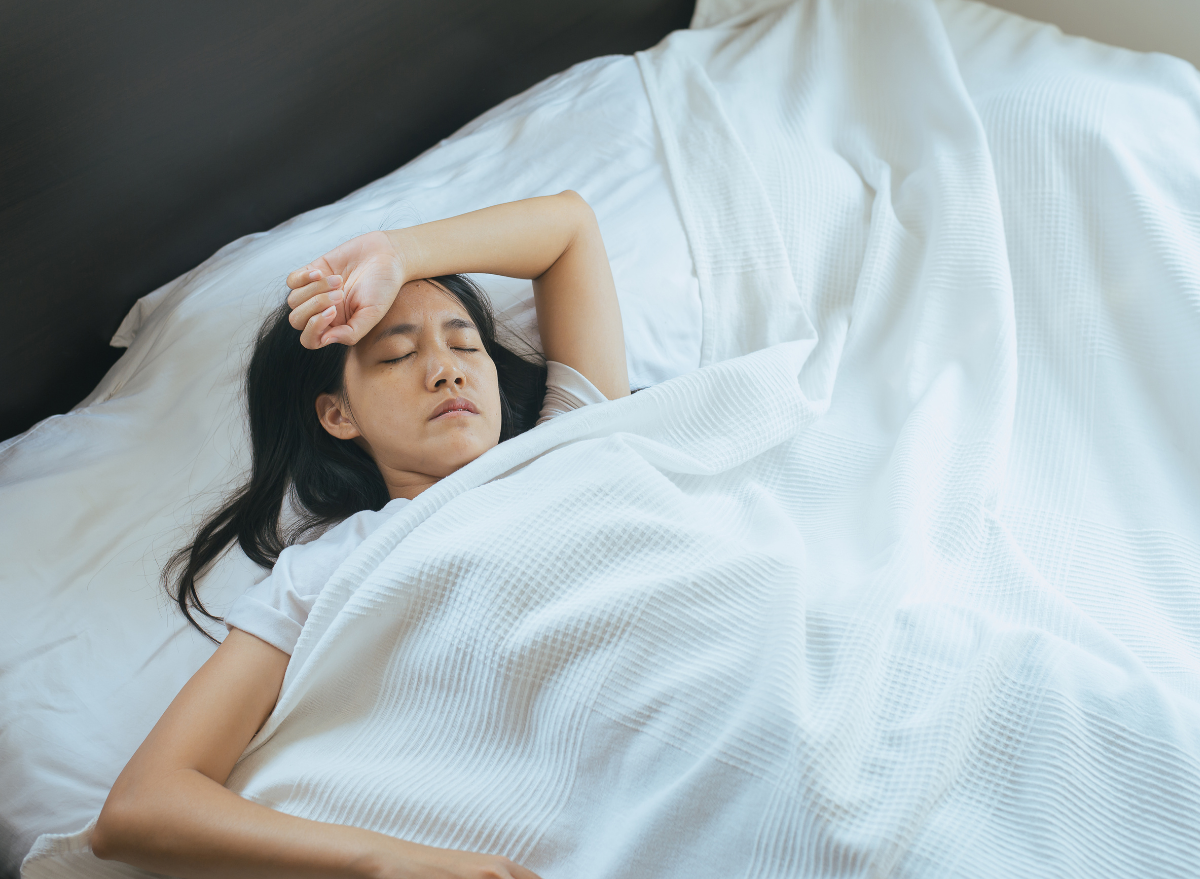 If you want your coffee to help you with your weight loss goals, you may first want to make sure you're naturally getting as much sleep as you need.
According to Burak, the energy boost you get from coffee can hide the fact that you aren't getting enough sleep. Without adequate amounts of sleep, you may be more inclined to overeat, which might lead to weight gain.
"The caffeine in coffee acts as a stimulant, which can give you a temporary boost of energy and get your metabolism going throughout the day," says Burak. "The key is to make sure you're still focusing on getting quality sleep and not using coffee chronically for artificial energy."
For even more healthy tips, read these next: