Costco Is Making This Food Court Pizza Change
And no, it's not the comeback of the fan-favorite combo pizza.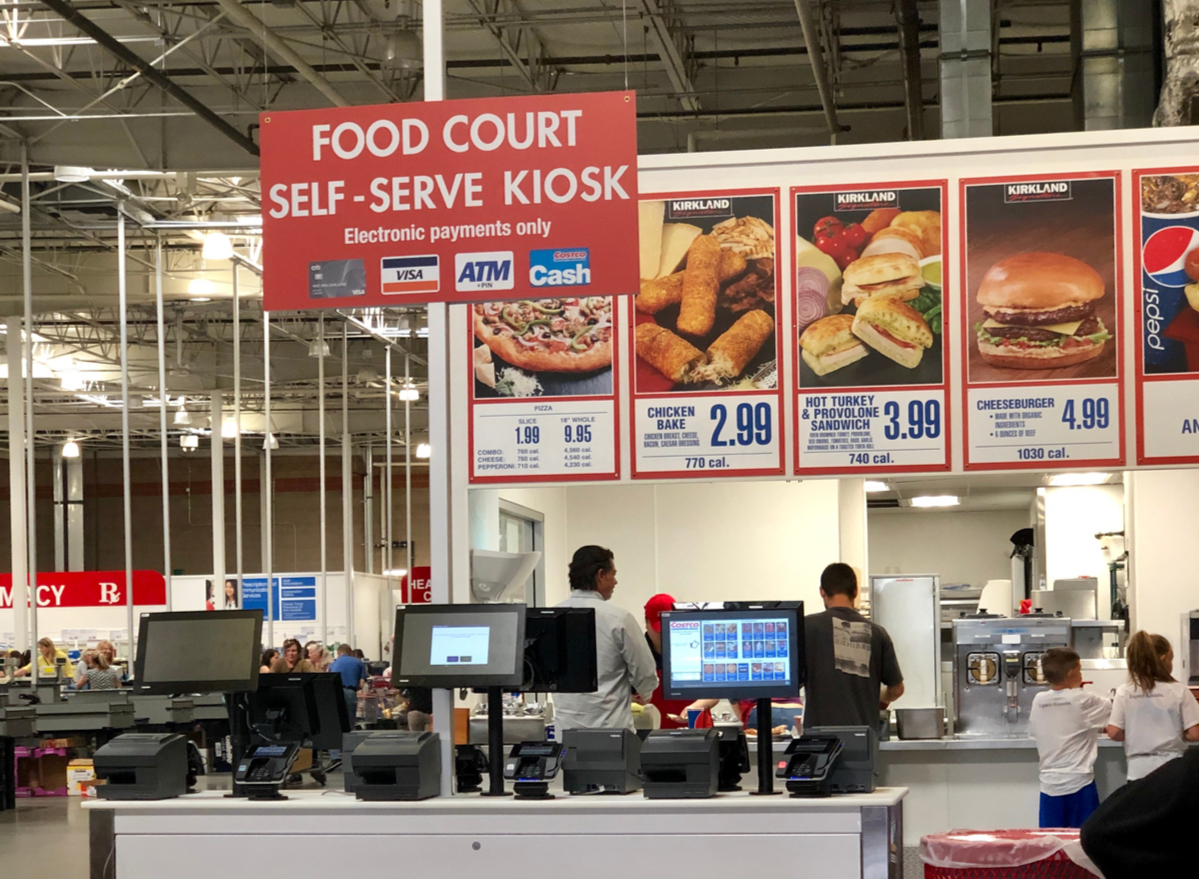 Costco's retro food courts and, more importantly, the inexpensive yet craveable snacks they provide are a big part of what draws people to the wholesale club. And while some menu items have come and go in the last few years, members can always count on a few classic favorites to enjoy as a post-shopping reward.
The store's famous $1.50 hot dogs and pizza sold for $1.99 per slice or $9.95 for an entire 18', have been long-standing options, and have remained relatively unchanged—including their prices—since they each made their menu debuts. But now, customers ordering a whole pizza will notice a slight modification.
While the contents remain the same, Costco's Kirkland Signature pizza boxes now boast a new How2Recycle label as part of the company's sustainability initiatives, according to the chain's April issue of the Costco Connection magazine.
This change was sparked by the results from a 2020 study commissioned by the Recycling Partnership and referenced within Costco's sustainable packaging section of its website.6254a4d1642c605c54bf1cab17d50f1e
"The research found that even moderate amounts of grease on the packaging still allowed for recycling," the Costco webpage states. "Therefore in 2021, we added the How2Recycle® label to our food court pizza boxes to communicate this to our members."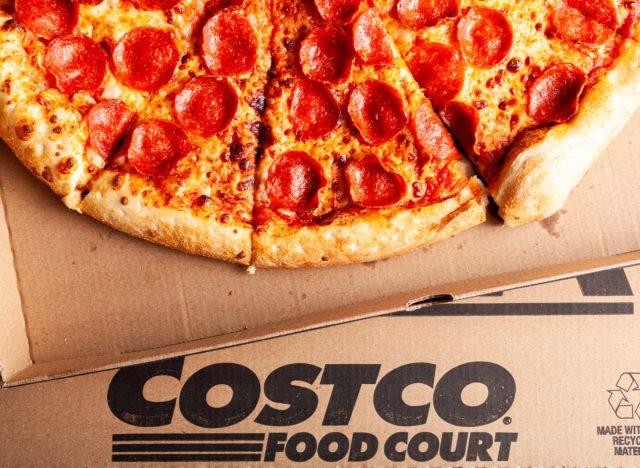 The How2Recycle stamp creates a standardized system that signals to consumers which items are able to be recycled and communicates clear instructions on how to do so.
As one of the country's largest pizza chains, Costco inevitably produces and sells a significant number of the cardboard boxes and the labeling addition is meant to cut back on the waste they produce. However, the retailer's initial October 2021 Facebook post announcing the change was met with some confusion and concerns around the ability to recycle pizza boxes and certain regulations which may be involved.
Members noted in the comments some recycling rules that the new pizza boxes won't be able to follow. Despite this, if you pick up a pizza in the warehouse now, the box will have the new label.
Unfortunately for fans of the treasured combo pizza, this is the only pizza-related change currently hitting the food courts. It appears Costco hasn't budged on its reemergence and the veggie, pepperoni, and sausage blend is still MIA.
For more on recent updates to the food court and its menu, check out 13 Changes Costco Made to its Food Court in 2021.