Costco Is Still Putting a Purchase Limit On These Products
Stocking up isn't an option when buying these.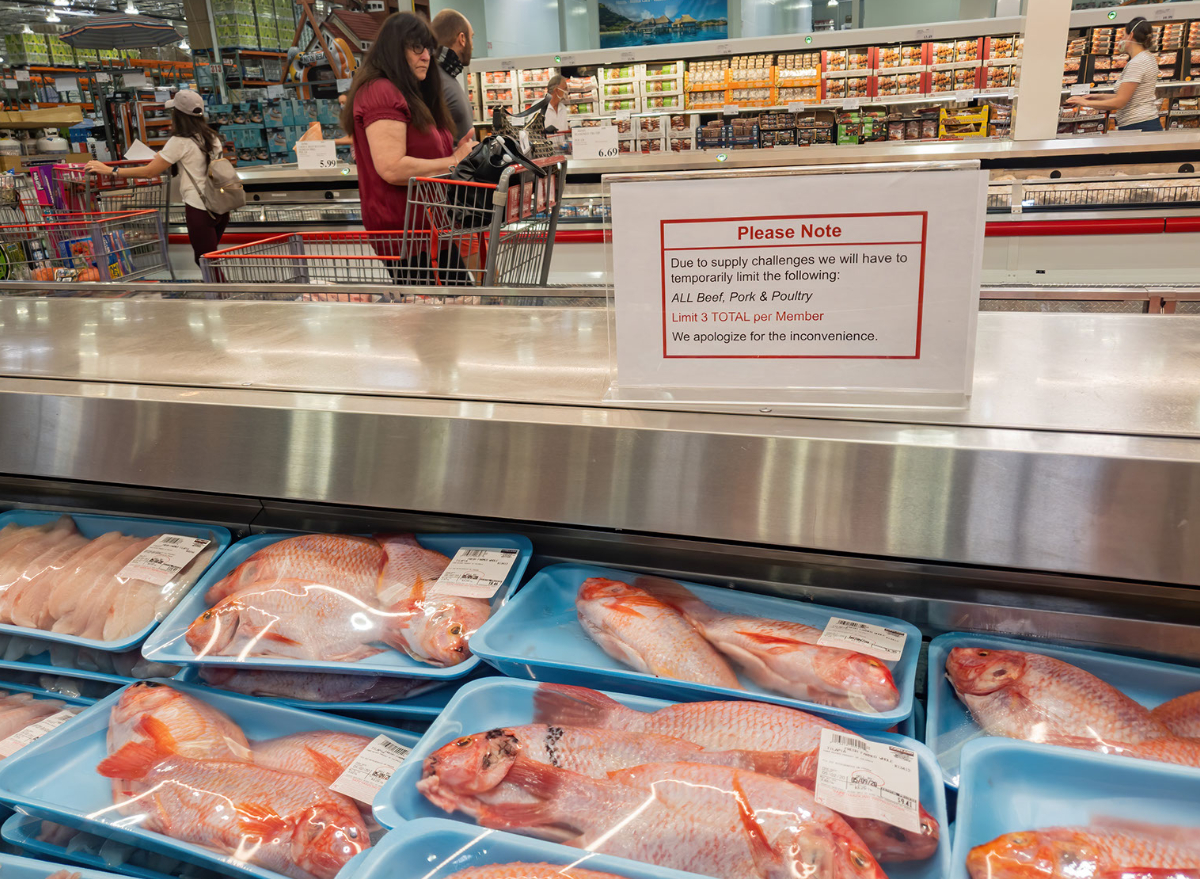 Supply chain issues are hard to fix quickly, as evidenced by the continuous shortages, price hikes, and other issues at the grocery store. Costco CFO Richard Galanti recently admitted that "virtually all departments are impacted" by short supplies and shipping delays, and it looks like warehouses are seeing these first-hand and are enforcing a product limit on some items.
Although limits are placed on items all the time since Costco is a big-box retailer that members love because they can stock up, the strategy was used more frequently when the pandemic started. You probably don't need a reminder about how panic buying toilet paper and disinfecting wipes cleared out warehouses across the country. Ever since then, though, Costco has placed limits on quite a few other items. Last summer it was water, protein shakes, coffee, and more. Now, it's a few other items.
"Some warehouses may have temporary item limits on select items," Costco currently says on its "Updates and Coronavirus Response" webpage last updated on March 14. Read on below to find out which items members are reporting are the newest ones with purchase limits.
Various types of pet food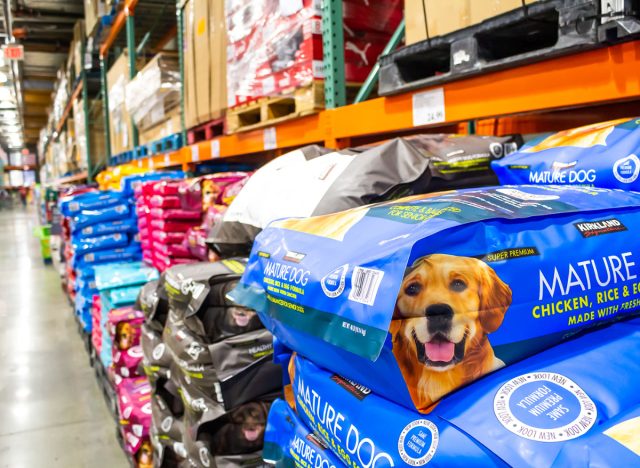 "Due to unexpected circumstances, we will have supply constraints on various pet food items," a sign at one Costco location reads according to a recent post on Reddit. "We have temporarily put a Limit 1 on all pet food to allow as many members to purchase product as possible. We apologize for the inconvenience."
In the thread that accompanies this post, other members echoed that they too are facing this limit, while others noted that it is mostly the canned cat and dog food that are hard to find. For a while now there's been an aluminum shortage, and it doesn't look like it's going to get better anytime soon.
Online the Kirkland Signature Nature's Domain Canned Dog Food in the Turkey & Pea Stew flavor has a purchase limit of five per member right now. This is the only item that is limited there.
A certain type of sugar
Another Costco member took to Reddit a few days ago to detail a recent experience they had with buying sugar. While they normally buy 10-15 at a time to supply their business, now they are only able to buy two.6254a4d1642c605c54bf1cab17d50f1e
Another member commented that in Southern California sugar supply has been up and down lately, while most others were helping the Redditor solve the problem by suggesting a restaurant supply store or the Costco Business Center.
According to Costco.com, the only sugar product that has a purchase limit right now is the one the member is looking for—the $7.99 10-pound bag of Imperial Sugar Pure Granulated Cane Sugar.
Gas
With gas prices soaring above normal right now, having a Costco membership and being able to get exclusive savings at the pump are coveted. Some people are joining the warehouse chain just for the cheaper gas after recent analysis found that members can save over $300 annually.
However, a Costco member in Northern California recently was filling up when the pump stopped when the total hit $100, according to their post on Reddit.
Respondents say the $100 cap is a card limit, and has nothing to do with the amount of fuel that is available at the station. They add that when the price per gallon is normal, you just don't reach it.
Several other items online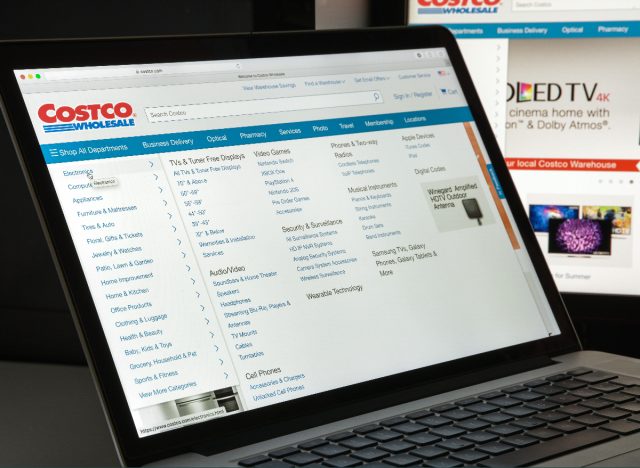 In addition to purchase limit signs on items in the warehouse, Costco is also protecting its supply of online items. Searching the warehouse's website for "limit" brings up dozens of items, ranging from active dry yeast at five per member, to almond flour at one per member, to acetaminophen at one per member, several types of wild canned tuna at one per member, mac and cheese at 10 per member, to soy milk at two per member, and many more.
Be sure to check out what's available in your area before your next delivery purchase to see exactly what's limited.
In other news, This Costco Rival Is Offering a Free Membership Right Now.
Amanda McDonald
Amanda has a master's degree in journalism from Northwestern University and a bachelor's degree in digital journalism from Loyola University Chicago.
Read more about Amanda