These Costco Items Continue to Face Shortages and Purchase Limits
Yep, you'll have to still be mindful of these changes when shopping at the warehouse next.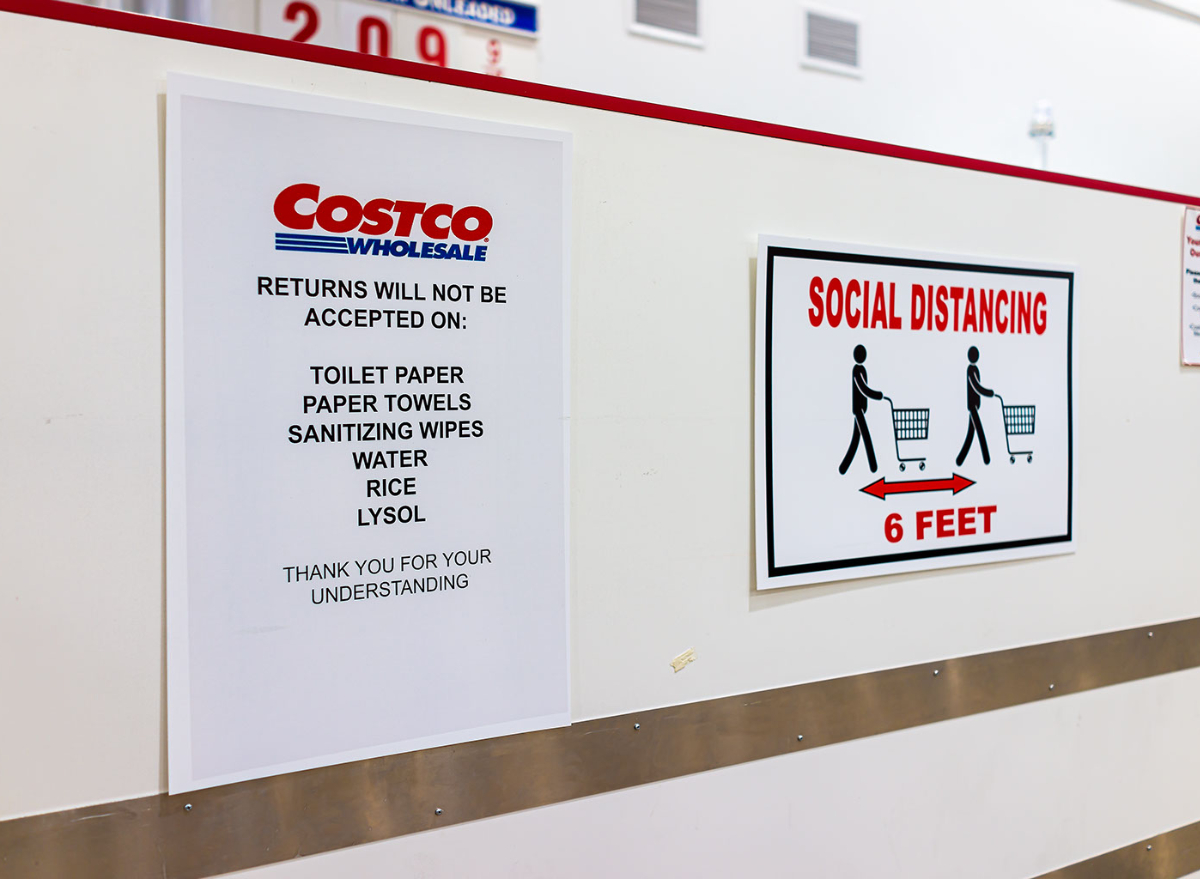 As 2021 gets closer to turning into 2022, info about shortages and product limits is not anything any shopper wants to hear. Yet, there are some items that are hard to find on grocery store shelves and may even have a purchase limit, and Costco's CFO, Richard Galanti, discussed them in a recent earnings call with investors.
Here's what he said about what's happening:
"From a supply chain perspective, the factors pressuring supply chains and inflation include port delays, container shortages, COVID disruptions, shortages on various components, raw materials and ingredients, labor cost pressures and trucker and driver shortages — trucks and driver shortages…Furniture delays and some shortages have caused traditional rollout times to go from eight to 12 weeks — from eight to 12 weeks up to 16 to 18 weeks. In some ways, we think that's an advantage. We're selling out generally merchandise once it's received within two weeks on most items. And we've ordered more and earlier."
Until the new stock comes in on time, here is the list of items affected that currently are low in stock or have purchase limits on them right now.
Related: These 4 Costco Items Have Changed, Customers Say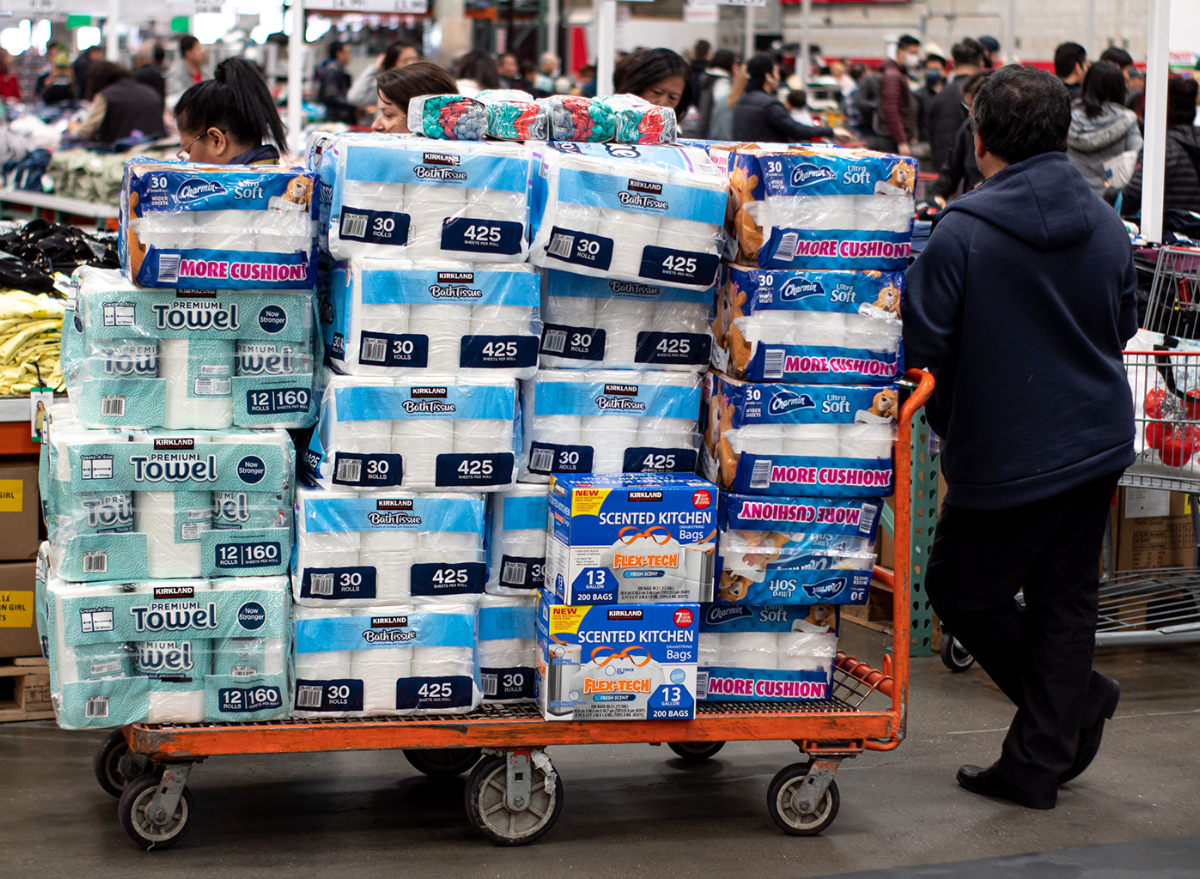 Toilet paper at Costco is currently facing a shipping delay—members who purchased it online were recently told by the company that their orders would take a little while to process because of increased demand.
A purchase limit was actually placed on toilet paper back in August, with members saying they were only able to buy one pack each trip.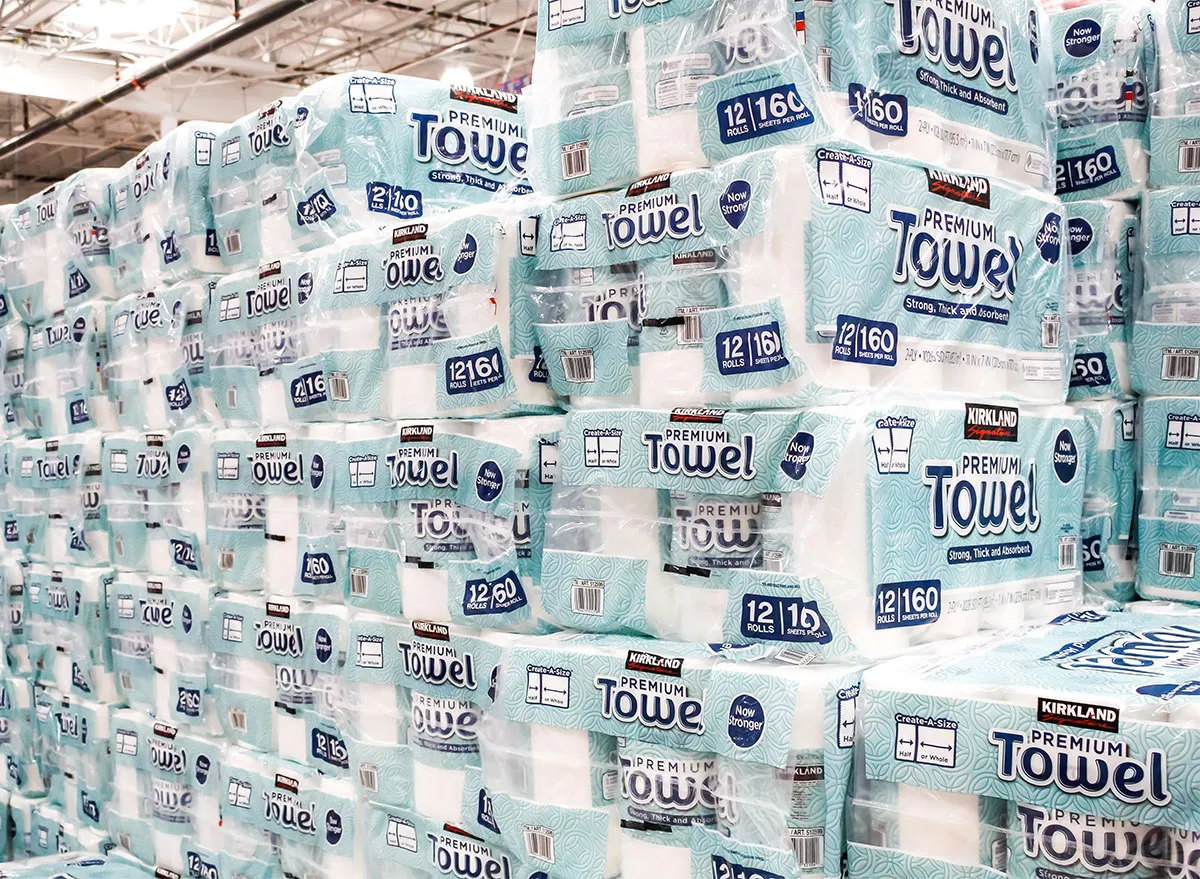 This was the other paper product that was virtually impossible to find when the pandemic started—Galanti even called it a "key" item—and to make sure that doesn't happen again Costco put a purchasing limit on it.
Lately, members have only been able to buy one or two packs at a time—which may mean fewer paper towels because the Kirkland brand option was recently downsized.
Related: To get all the latest Costco news delivered right to your email inbox every day, sign up for our newsletter!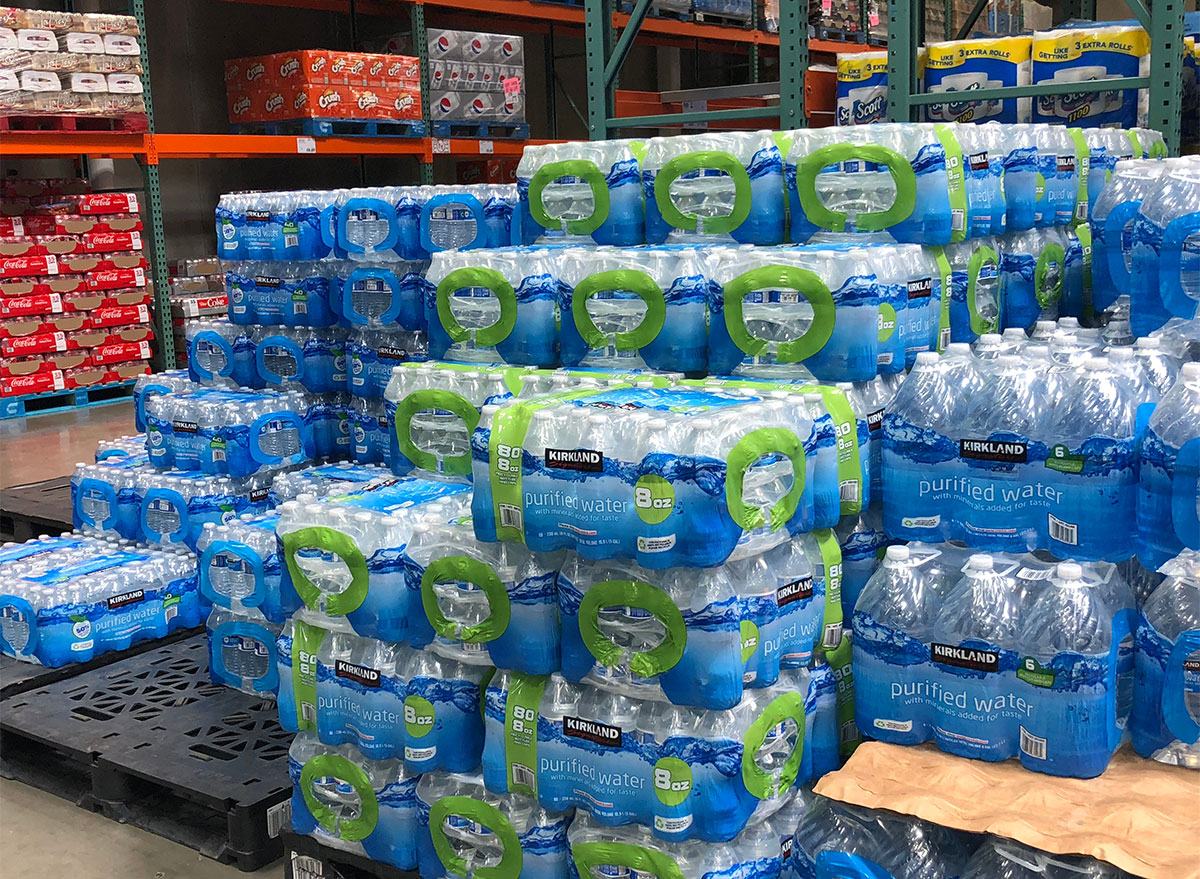 In July Costco members posted pictures on social media of signs in front of the water options showing a product limit of five cases of any brand per member.
The sign alludes to the shipping delays that Galanti spoke about. It says: "We are currently out of water. There is not yet an ETA for our next delivery. We apologize for the inconvenience."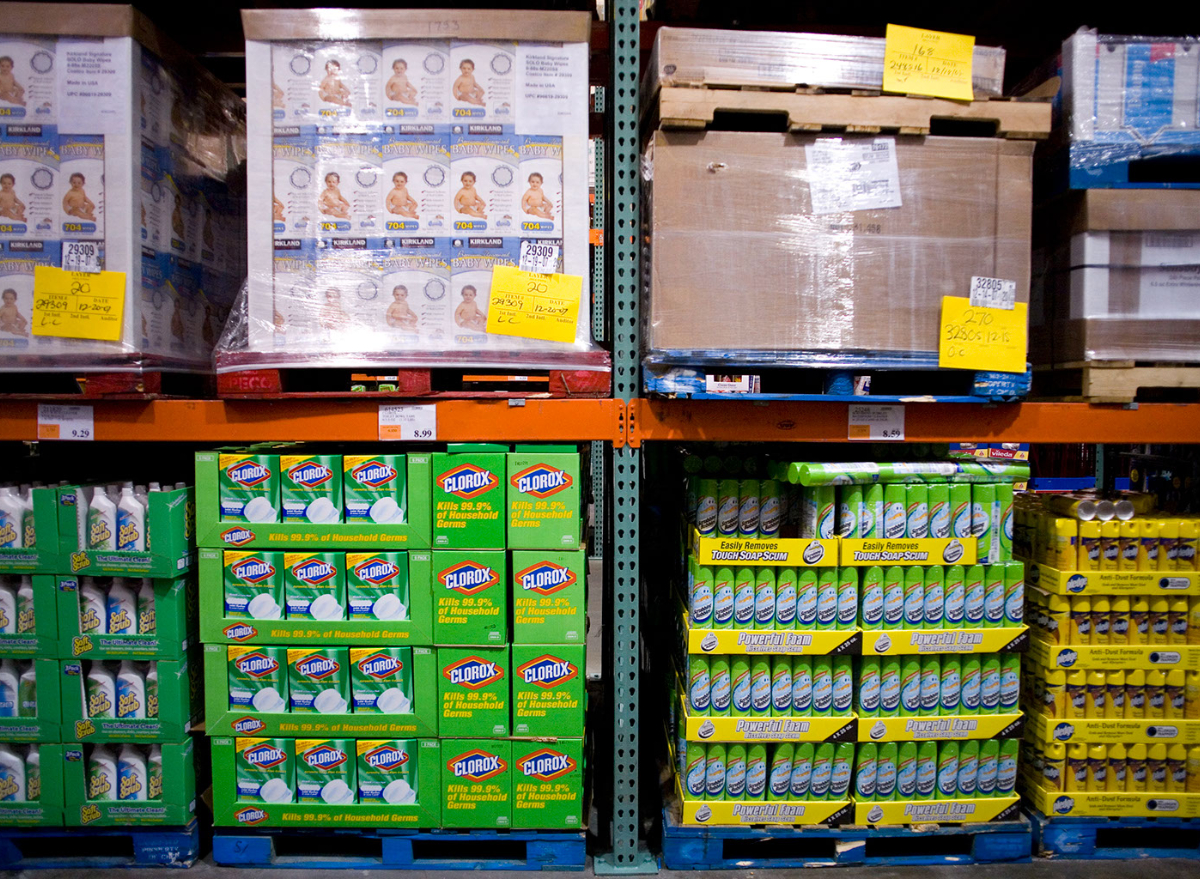 With the Delta COVID-19 variant spreading around the country, cleaning supplies are also harder to find, and during the earnings call Galanti confirmed that Costco has placed a purchase limit on these in-demand items (think: Clorox and Lysol products).6254a4d1642c605c54bf1cab17d50f1e
Related: The Fanciest Foods You Never Knew You Could Buy at Costco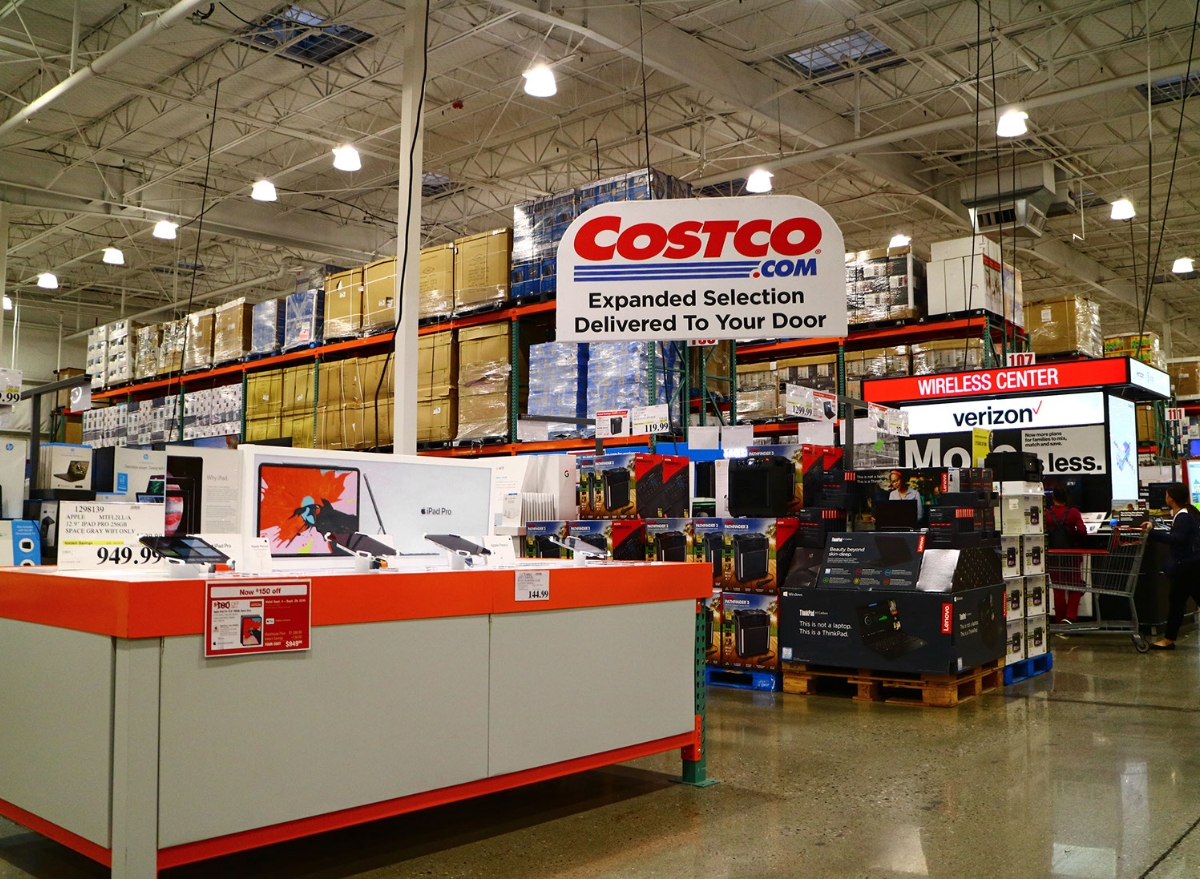 Because the warehouses and website sells electronics, Costco has been affected by a chip shortage. Galanti said items like "computers, tablets, video games, [and] major appliances" are included and will be impacted until 2022.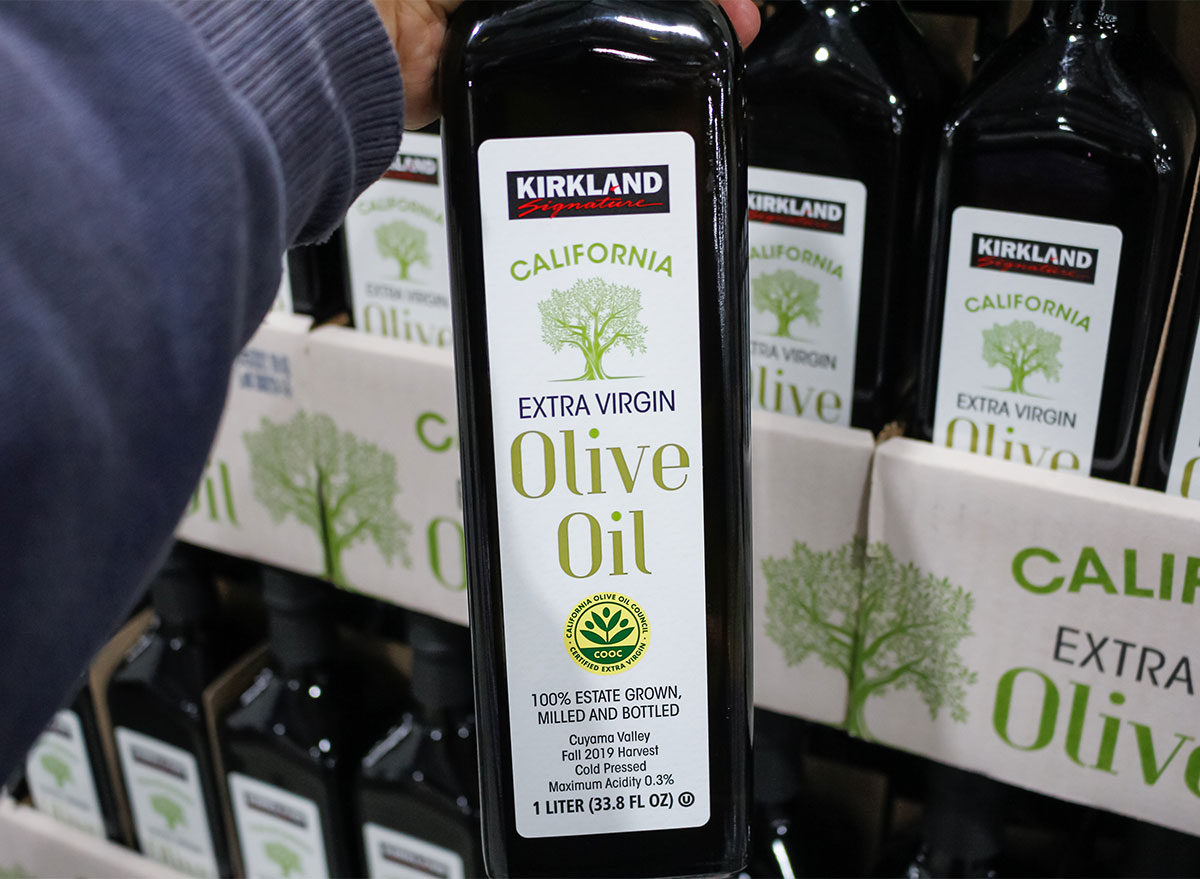 Oils, like computer chips, are facing shortages and higher prices, Galanti said. However, he also revealed that the company has rented three shipping vessels to bring thousands of items from overseas next year in order to help out with this and other item issues.
For more info about what's happening at the warehouse in your neighborhood, read these next:
This Costco Product Keeps Changing in Size, Customers Say
Amanda McDonald
Amanda has a master's degree in journalism from Northwestern University and a bachelor's degree in digital journalism from Loyola University Chicago.
Read more about Amanda