5 Mistakes You Can't Afford to Make at Costco Right Now
Avoid these on your next tip to the warehouse.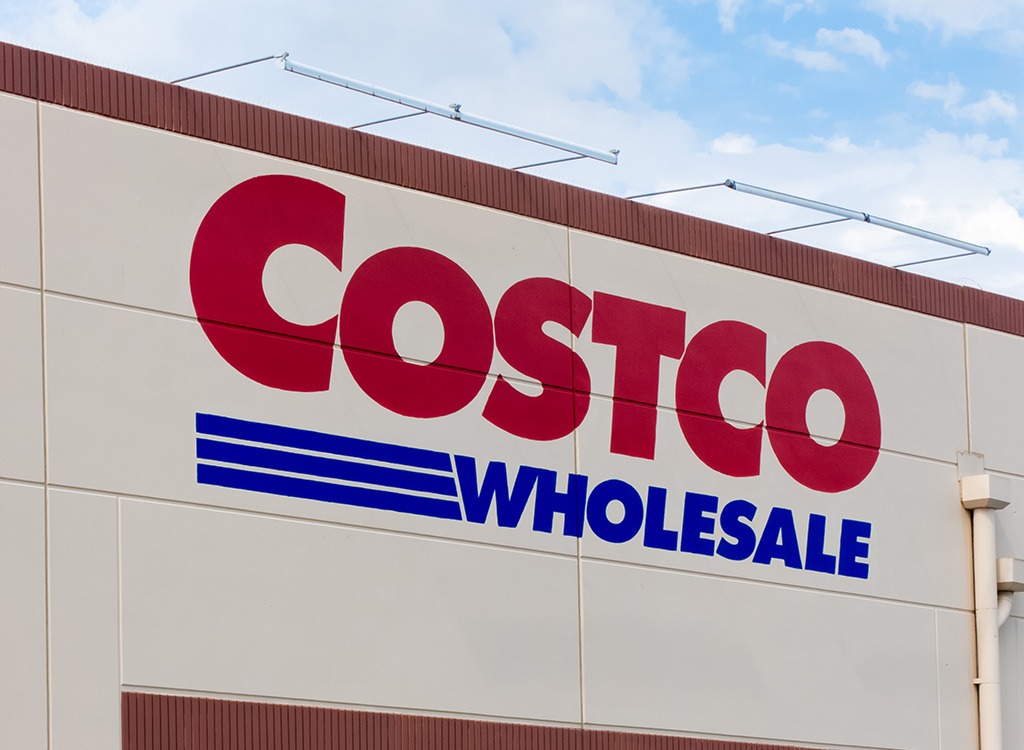 Whether it is slowly adding items back to the food court or testing out curbside pickup, Costco has been busy staying a customer go-to for any necessity this past year. It is Spring again (queue early quarantine flashbacks), but Costco still has safety measures in place, some items are selling fast, and some are scarce—so now is not the time to be making shopping mistakes.
With this in mind, there are a few things not to do before you head into your local warehouse next. (Related: Grocery Shortages To Expect in 2021, According to Experts.)
You're forgetting your mask.
Unlike H-E-B and Central Market in Texas, Costco is still requiring all customers to wear a mask or face shield. Otherwise, you won't be let in.
"The use of a face covering should not be seen as a substitute for social distancing," the company says on its COVID-19 Updates webpage. "Please continue to observe rules regarding appropriate distancing while on Costco premises."
For more on this, here are 10 Expert-Approved Grocery Shopping Tips Amid Faster COVID Spread.
You're not disinfecting.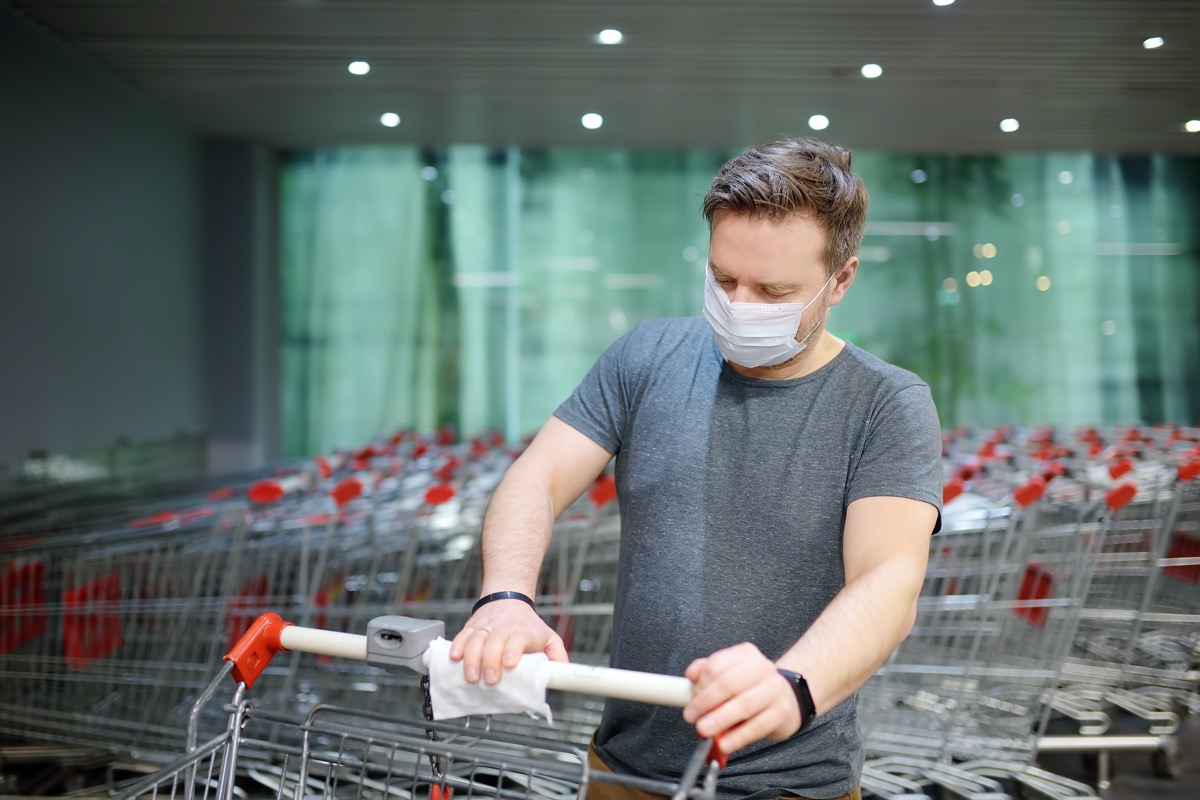 Disinfecting—like mask-wearing—may seem like a no-brainer at this point. But with the coronavirus still rampant, it's important to clean the surfaces you're touching. Costco is a big place, so be extra safe and bring your own hand sanitizer, too, especially if you're going to snack on a hot dog or pizza slice from the food court after you shop.
For more on the food court's most iconic staple, here's why the hot dog/soft drink combo has never changed in price.
You're shopping for items low in supply.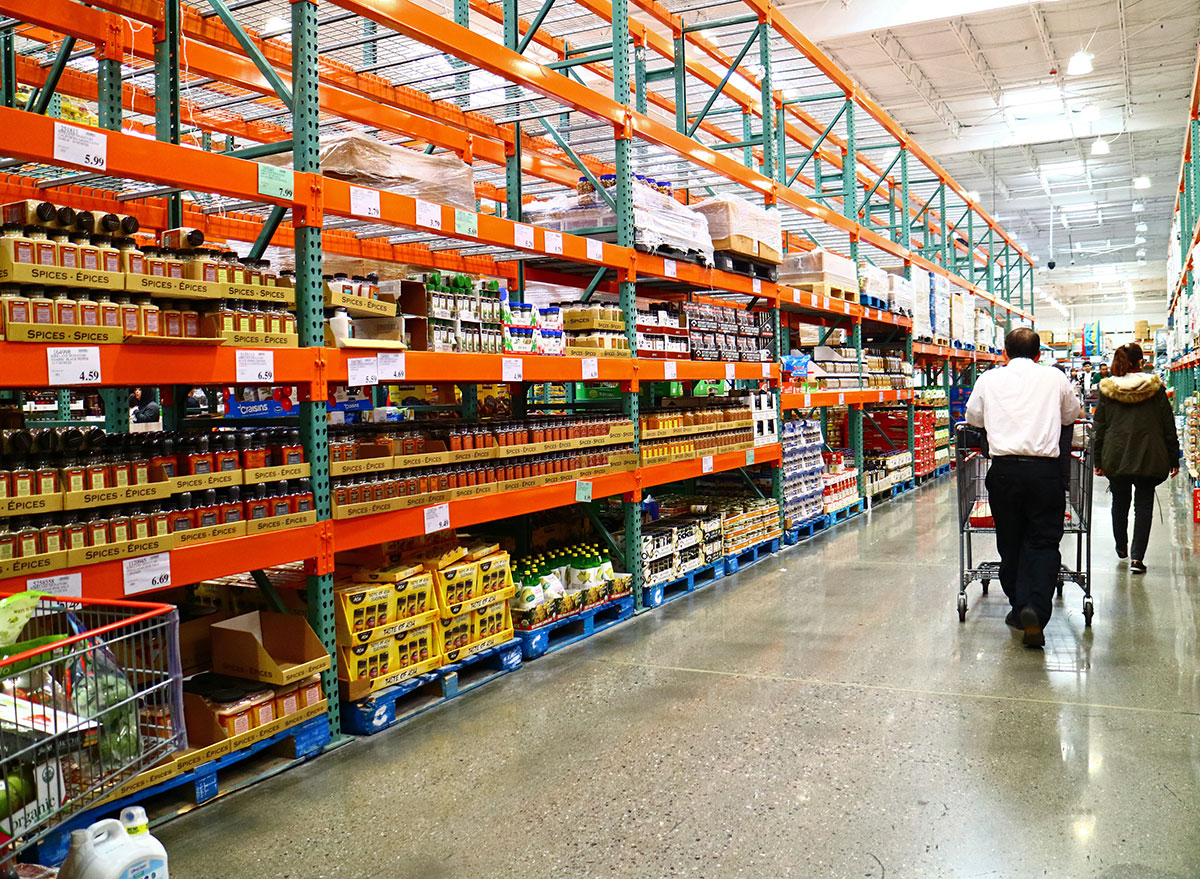 Grab your shopping list and check it for several items that are currently low in stock at Costco. The chain's chief financial officer Richard Galanti recently said that a shipping container shortage on the West Coast has led to fewer items and longer delivery times. Things like cheese, seafood, olive oil, furniture, sporting goods, and lawn and garden equipment could take longer to get to your local Costco, or to your house if you bought it online.
You're not paying attention to social distancing rules.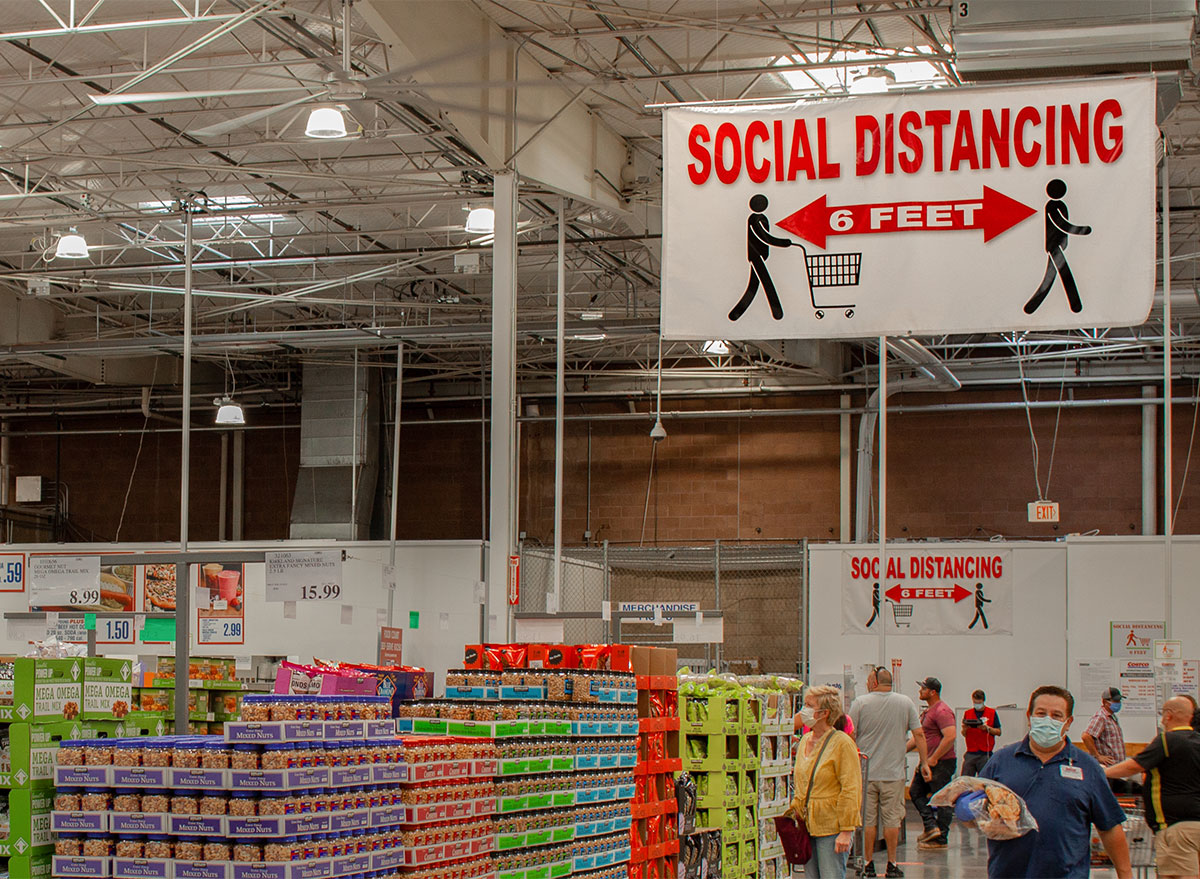 The CDC still recommends staying at least six feet away from others when you're out in public, even if you're fully vaccinated. So that means looking out for floor decals, signs, and creating extra space around other customers when you're shopping at Costco.
Related: To get all the latest Costco news delivered right to your email inbox every day, sign up for our newsletter!
You're calling the pharmacy about COVID-19 vaccines.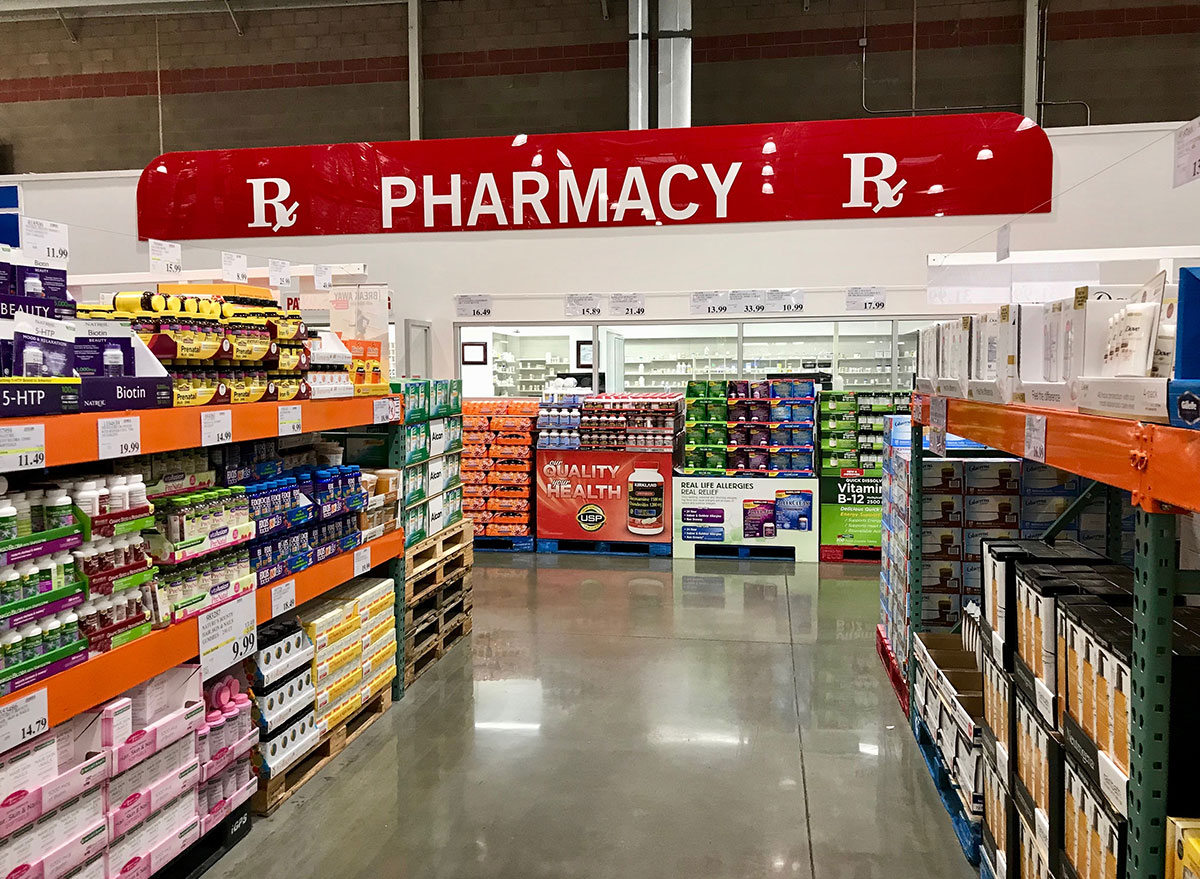 This mistake isn't necessarily about shopping. However, Costco is one of the 11 grocery store chains that partnered with the government late last year in order to help distribute the COVID-19 vaccines to all areas of the country. While the warehouse chain is a little behind other stores (like Walmart and Albertsons), it is currently administering shots in a few states.6254a4d1642c605c54bf1cab17d50f1e
If you have questions, though, Costco says not to call or ask pharmacy employees for any detailed information. Appointments can't be made over the phone and the workers are unable to provide eligibility information for your area. Head to your own state's Department of Health or the CDC website instead.
For more on what to get at the warehouse during your next trip, here are The Best Groceries to Buy at Costco Under $10.
Jennifer Maldonado
Jennifer Maldonado is a senior editor at Eat This, Not That!, specializing in food and health content.
Read more about Jennifer