Did Wendy's Just Ruin This Best-Selling Menu Item?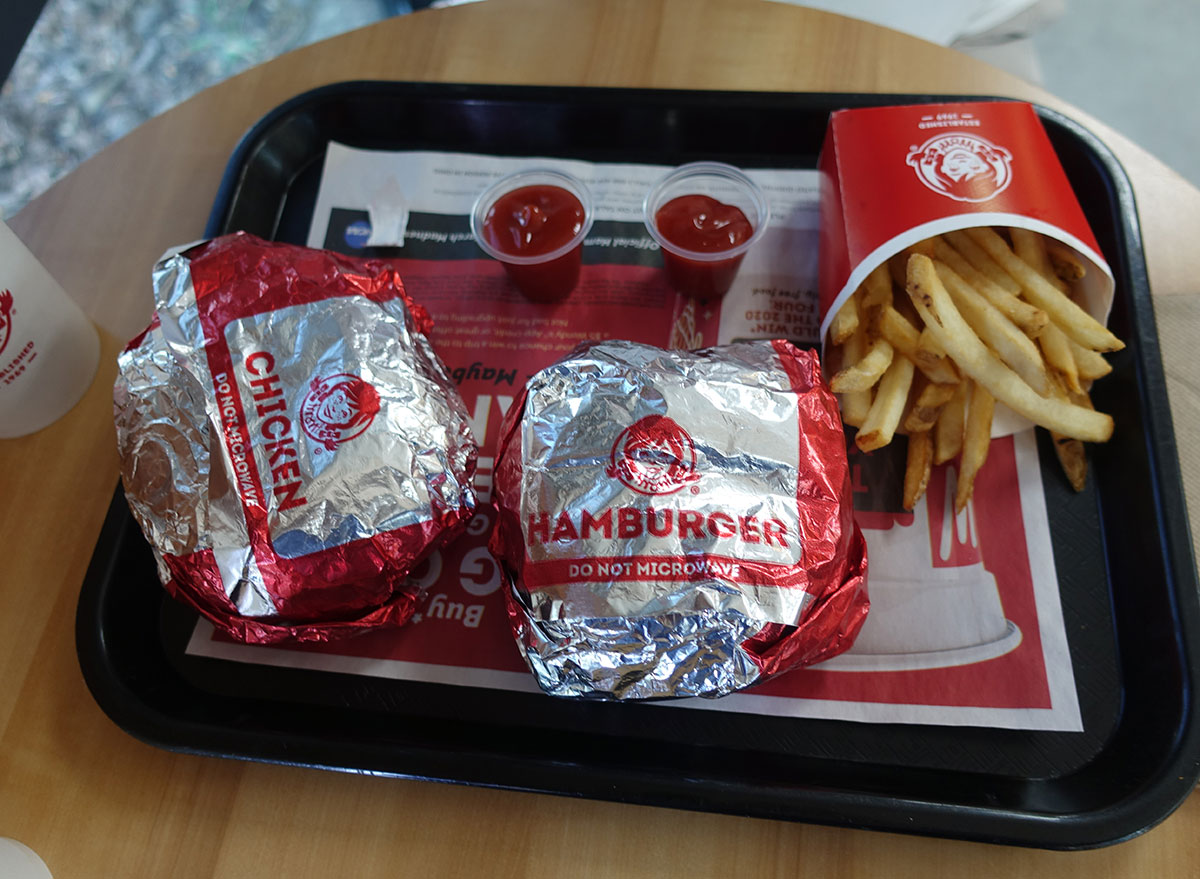 With the pandemic forcing the restaurant industry to reimagine its service model, fast-food chain Wendy's introduced a new takeout-friendly French fry in August. The upgraded recipe is meant to provide customers with a crispier, longer-lasting fry that would hold up in transit from the frier to the customer—you know, during those longest minutes of the day.
"We had to make sure that our fries stood up to the delivery experience, so they have the same fry texture and crispiness," said Emily Kessler, Wendy's senior specialist of culinary.
John Li, vice president of culinary innovation, said that while the new batch of fries look like "a standard french fry," they are actually going for something much more innovative. The new fast-food fries are made skin-on and are lightly coated in a batter to help them maintain their crispness throughout the delivery experience.
Wendy's also said that crispier fries were an absolute must since customers often dip them in their Frostys—so they need to act like a dessert vessel.6254a4d1642c605c54bf1cab17d50f1e
But what was supposed to be a new, revolutionary spud has received mostly mixed reviews. Many aren't impressed and have expressed their dissatisfaction on social media.
On Reddit, people were critical of the fries' extra coating, lamenting that they were as bad as Burger King's failed "stealth fries."
Another user was harsher, saying that Wendy's "went from decent/really good if fresh, to bottom of the barrel as far as fast food fries go" with the new recipe.
Since the fries were released this summer, people on Twitter have been particularly damning of the once-popular menu item. Wendy's customers have been tweeting in droves that they'd prefer the return of the old fry formula.
"Who else thinks @Wendys 'new' fries are gross and taste like Burger King? #oldfrieswin," @exquisitefest wrote earlier this week.
Even the media response has been lukewarm. Dennis Lee at The Takeout said the new fries "taste like an identity crisis," and concluded that "just because a fry is crisp doesn't mean it's good."
So I ventured out to a local Wendy's restaurant to see for myself what the deal is on this upgraded item. I ordered my fries (a small size, gotta watch my figure) with a junior bacon cheeseburger. The best part of the meal was the classic junior bacon, the fries were lukewarm and a bit greasy. I, like many others, missed the home-cut, generously salted fries from the previous batch.
If they continue with this recipe, I'm substituting fries for chicken nuggets in any future visits.
For more, check out:
This Major Fast-Food Chain Is Debuting Brand New French Fries
And don't forget to sign up for our newsletter to get the latest restaurant news delivered straight to your inbox.
DeMario Phipps-Smith is a freelance writer based in Chicago.