America's Second-Biggest Burger Chain Is Making a Major Upgrade to Its Fries
Food science enables them to deliver on something every fast-food fan wants.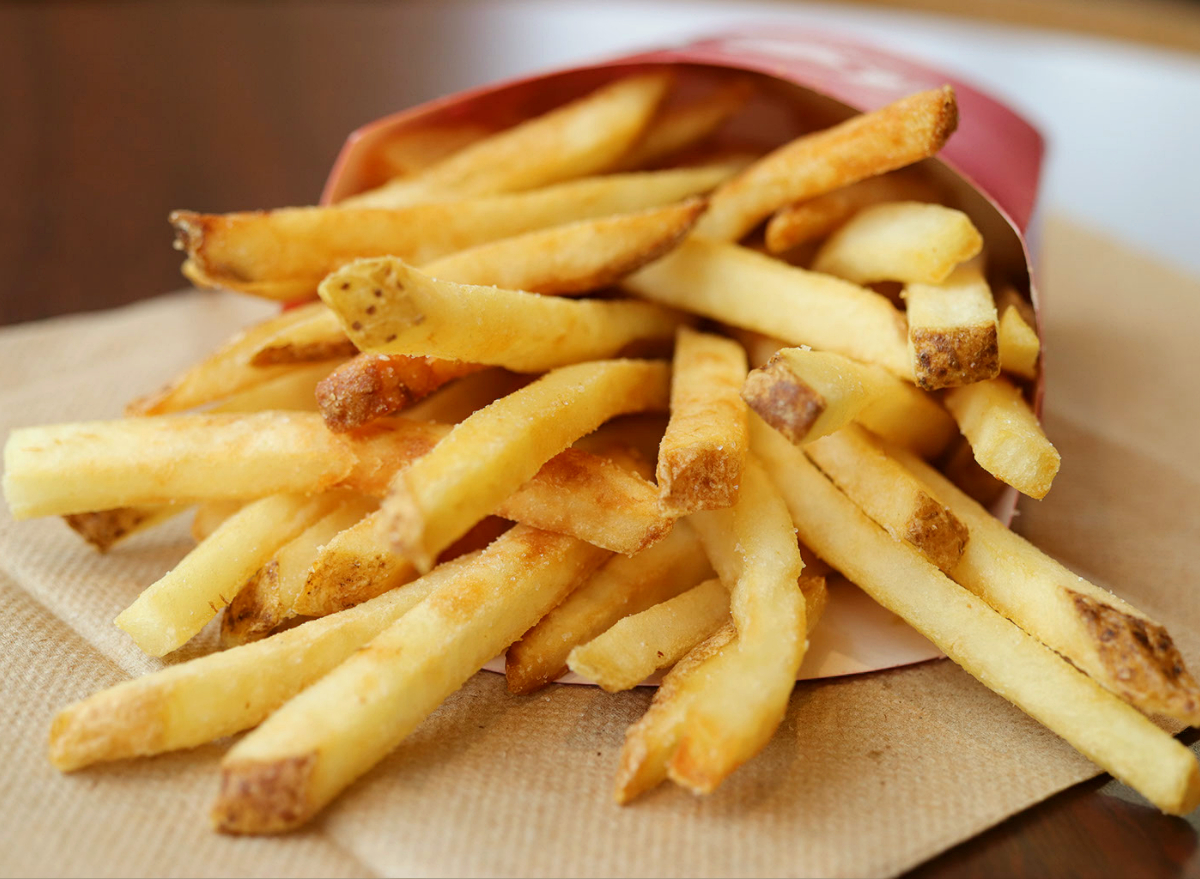 Everybody wants hotter French fries at the drive-thru—so much that some TikTokers have been known to share hacks for how to get the freshest fries at McDonald's. If you love that fresh-from-the-frier experience, one beloved burger chain has just announced a revolutionary new French fry that will deliver, as one executive promises, "hot and crispy fries every time."
National Restaurant News has reported that Wendy's culinary innovation team hosted a virtual press conference Thursday to announce their new fries, which have been engineered to retain their heat and crunch for 15 to 30 minutes after purchase. Keep reading for what you'll experience from the new Wendy's "Hot & Crispy Fries," and to find out when you can bite in.
Wendy's fries have been reinvented on all sides—literally.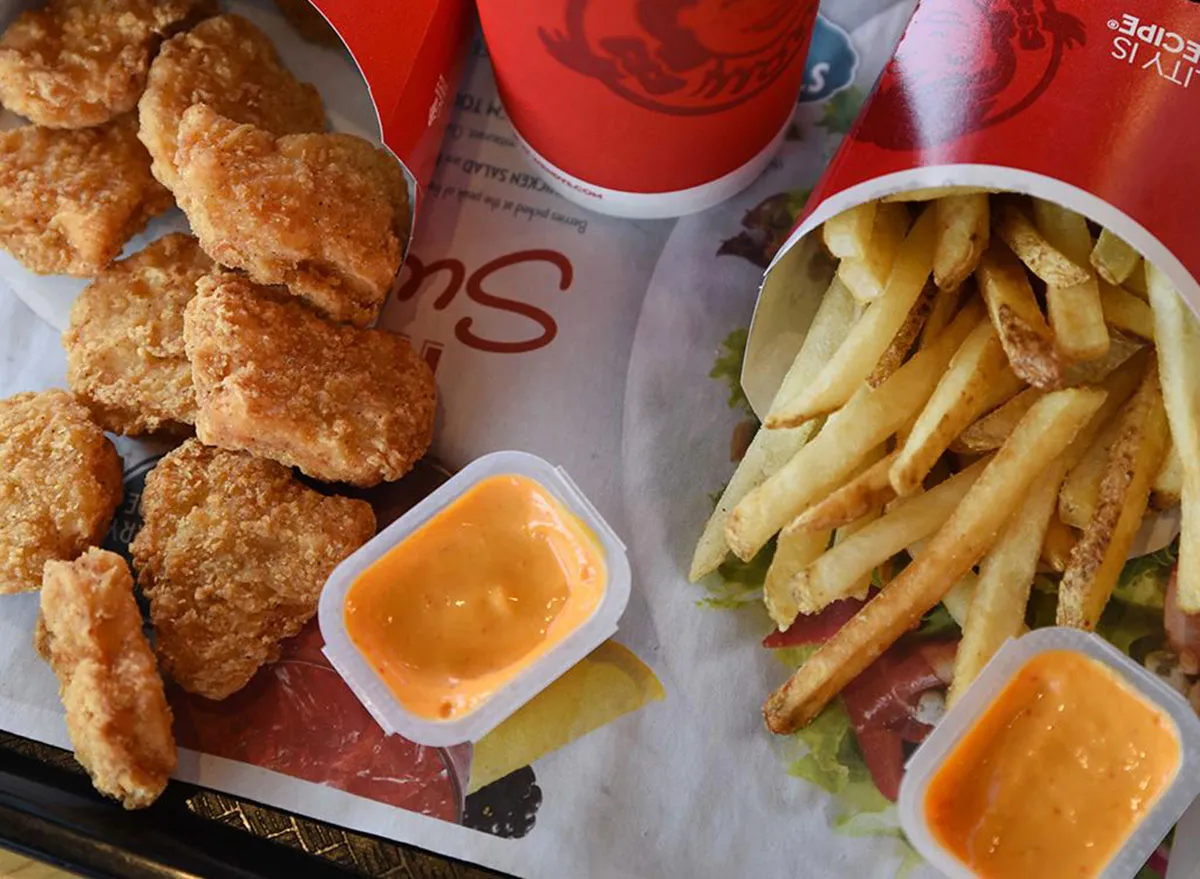 At this week's press event, Wendy's senior specialist for culinary innovation, Emily Kessler, described the Wendy's French fry transformation: "One side is built with a thicker side, and it's built for heat retention, while the other side is thinner and that's really to enhance crispiness because we know our customers want hot and crispy fries every time," Kessler said, also noting that the brand adds a "whisper" of coating to amp up the crisp factor.6254a4d1642c605c54bf1cab17d50f1e
Sign up for the Eat This, Not That! newsletter for the latest food news, brought to you daily.
"Months and months and months on perfecting the best hot, crispy French fry."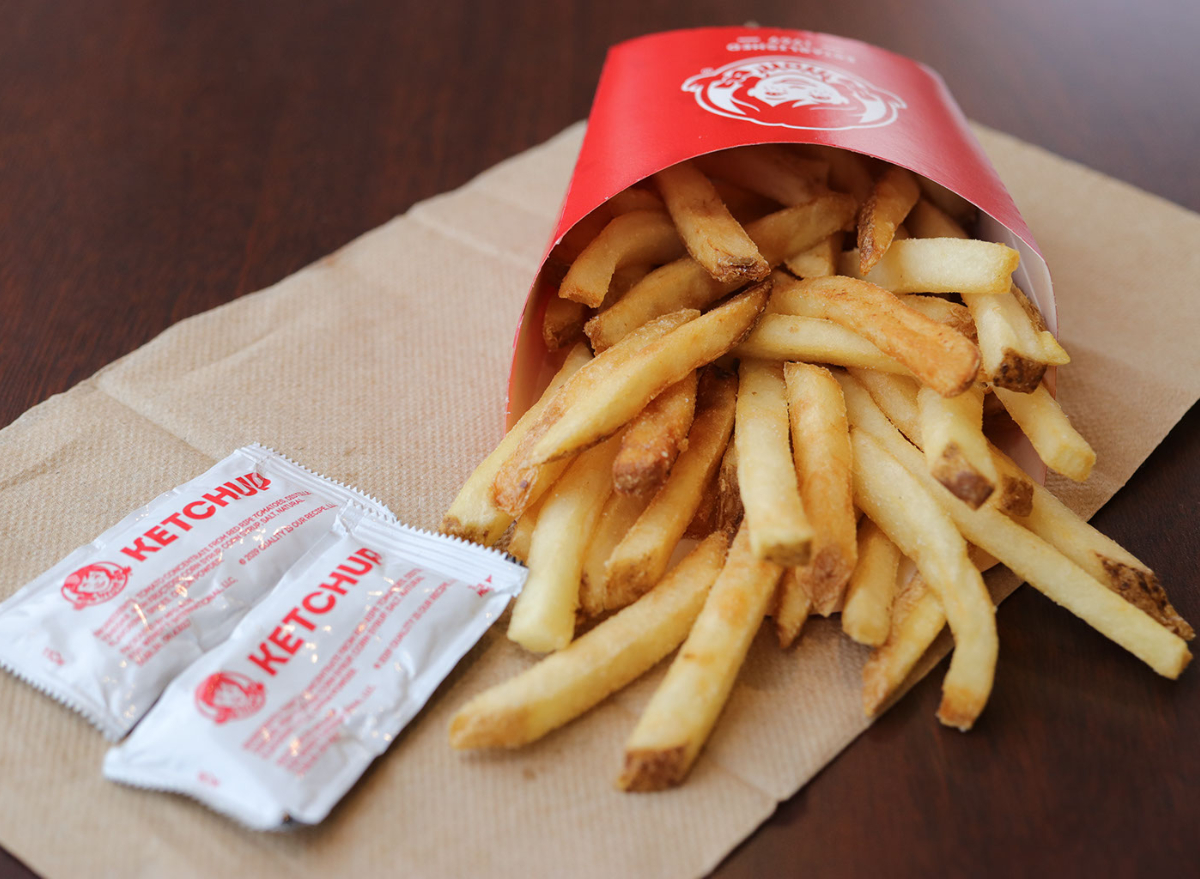 John Li, Wendy's vice president of culinary innovation, said the company has had their heads down for quite some time to nail the best fry: "We put some really hard effort into this with a lot of blood, sweat and tears but to actually end up with a fry that is nearly two-to-one preference versus our primary competitor McDonald's, it's pretty exciting."
The Wendy's fry 3.0 is the first change in more than a decade to what brand leaders call the number-one selling item at the chain (though, we should note, that sales volume may be due at least in part to the fact that fries are the default side in many Wendy's value meals). It was November 2010 when Wendy's first introduced the current skin-on fry, compared to its previous cleaner-cut, all-golden fry more similar to those from chains like Burger King and McDonald's.
The new Wendy's fries are part of a bigger push.
This French fry update comes as part of a major innovation push at Wendy's. The brand also recently announced that they'll open 700 unique new sales sites.
Also, apparently in light of pandemic-related shifts in consumer buying habits toward greater convenience, the chain is focusing heavily on their drive-thru business. Li said there, hot fries are essential because, as NRN explains, fries are the very first product many customers reach for a taste of as soon as they pull away from the drive-thru.
Here's when you can sample the new Wendy's fries.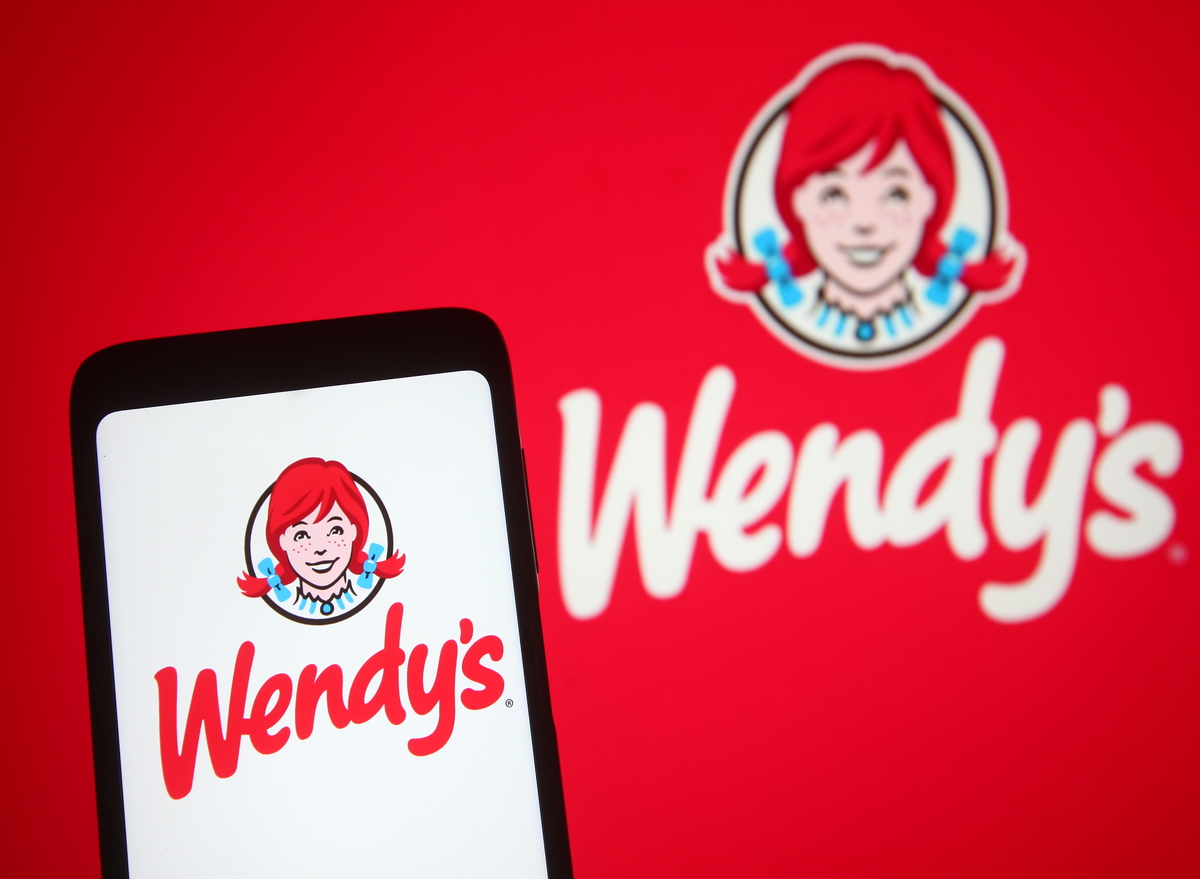 On Friday, Wendy's chief marketing officer, Carl Loredo, told his LinkedIn followers that "the reinvented Hot & Crispy Fries [that] are here to disrupt the category . . . are rolling out now and will be in all restaurants nationwide by mid-September."
Hungry for more in food? Keep reading:
One of America's Most Popular Chicken Chains Is Seeing an Unprecedented Surge In Traffic

This Beloved Burger Chain Is Giving Away a Ton of Free Loyalty Points This Weekend
Krissy Gasbarre
Krissy is a senior news editor at Eat This, Not That!, managing morning and weekend news related to nutrition, wellness, restaurants and groceries (with a focus on beverages), and more.
Read more about Krissy