3 Controversial Secrets About Wendy's Food, Former Employee Says
A viral video raises questions about Wendy's "fresh, never frozen" philosophy.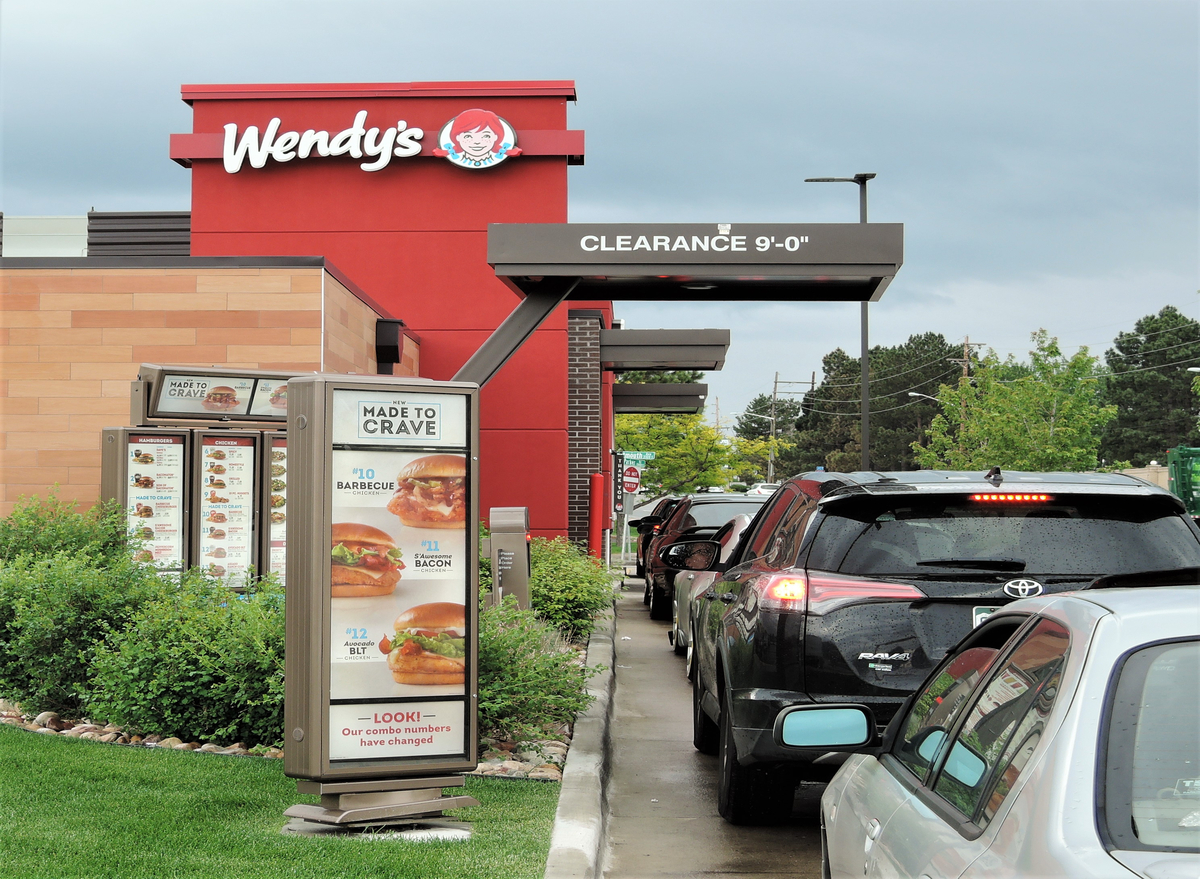 Today in "restaurant employees shading their place of work news," a former Wendy's employee has dropped the mic after delivering a social media exposé of what he thinks fans of the chain should know.
A recent Marketing Dive interview with Carl Loredo, Wendy's chief marketing officer, suggested Wendy's recently became the second-biggest burger chain in the country, behind McDonald's. Wendy's is so invested in growing customers' access to its food that the chain is in the process of introducing 400 non-traditional restaurants throughout the U.S. However, for all that Wendy's love, this week an employee posted to TikTok to share a couple secrets about the square-shaped beef patty purveyor.
RELATED: 7 New Fast-Food Chicken Sandwiches Everyone's Talking About6254a4d1642c605c54bf1cab17d50f1e
Earlier this month, TikTok user @pimpberry2 posted a video captioned, I'll never eat at tht mf unless i see it cooked. Then the user stated in the video: When y'all realize Wendy's be serving expired meat . . . And they be watching y'all eat it. The post seems to be a swipe at Wendy's long-promoted "fresh, never frozen" promise, as the brand has touted that their restaurants receive fresh beef from refrigerated trucks more frequently than other fast-food chains that freeze their food.
In a followup video posted four days after the first, the user stated that since his previous video "blew up," he was down to dish on more Wendy's secrets: That lemonade ain't safe either, he captioned for the next video. It ain't natural.
Then, in another video, he suggested that sometimes he and fellow Wendy's employees tell customers the system is down but you really jus don't wann take no orders.
The Wendy's meat video made serious rounds online this week, with what TikTok reports as over 525,000 views, while other sources, like Newsweek, suggest it's had nearly three million. The Wendy's employee celebrated his sudden visibility Friday, saying, Didn't think it would make the news, people! . . . When you realize you made it on the news about your viral video. 
Perhaps not surprisingly, in the original Wendy's beef video, the Wendy's worker hashtagged phrases like #quit, #leaving, and #newjob. Wendy's social media didn't appear to make any comment.
Employees who post behind-the-scenes videos about the restaurants where they work has been an increasing trend—but as this fad grows, so do employers' swift and serious reactions. Recently, one former chain employee had to pay damages to her employer after they sued her for claims on social media (get the dirt in This Burger Chain Just Won a Lawsuit That Claimed It Had Fake Worms In Its Food), and a former Olive Garden employee recently reacted to backlash after posting a series of videos that revealed what she'd witnessed in 10 years of work there.
Every time we see these videos, one prevailing question is: Why on earth is there a dirty phone in the kitchen?
Keep reading:
8 Secrets Burger King Doesn't Want You to Know
The #1 Worst Fast-Food Breakfast, Says a Dietitian
Krissy Gasbarre
Krissy is a senior news editor at Eat This, Not That!, managing morning and weekend news related to nutrition, wellness, restaurants and groceries (with a focus on beverages), and more.
Read more about Krissy