This Major Sports Stadium May Not Be Selling Any Food or Beverages During the Biggest Game of the Season
Is it even baseball if we can't purchase $8 hot dogs?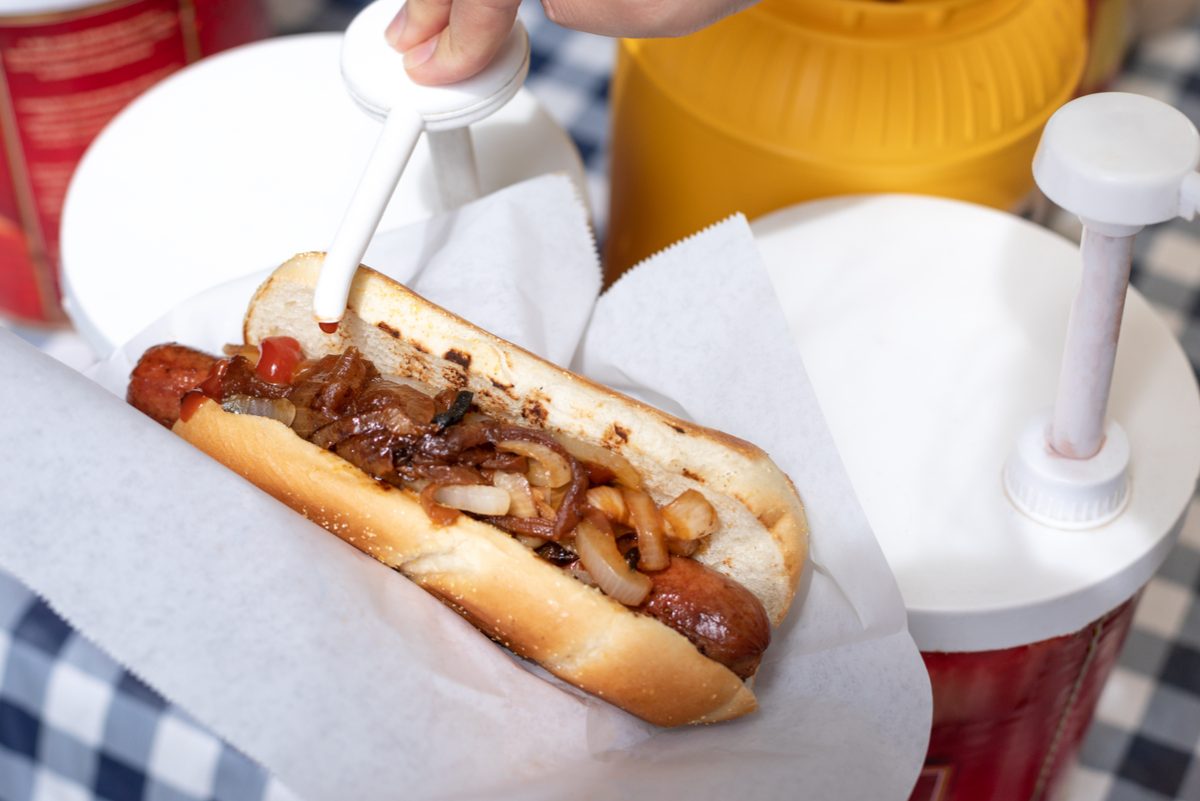 A baseball game without hot dogs and beer? Blasphemy.
But anyone attending one of the biggest baseball games of the year may have to BYO food—if that's even allowed. Should we start packing our PB&J sandwiches now? Is it even baseball if we can't purchase $8 hot dogs?
It's all thanks to a strike that may take place across Dodger Stadium's concession stands during the upcoming MLB All-Star Game. The possibly sold-out event and related festivities—which include a celebrity softball game and a concert—start this Saturday.
The stadium's 1,500 concession workers, represented by the hospitality union Unite Here and employed by Chicago-based Levy Restaurants, are threatening to walk off their jobs, which would leave thousands of visitors without food and beverage options. The group is hoping to negotiate better conditions as part of a new contract with the stadium, which they are in the midst of finalizing.
The workers are requesting a contract similar to the one in the SoFi Stadium in Inglewood, Calif. Some of their requests include higher wages, for example, that dishwashers be paid $30 per hour, according to Restaurant Business.
"I voted 'yes' to strike because I often have to pick up shifts at the Rose Bowl just to try to make ends meet," says Laura Ortiz, a Dodger Stadium bartender in a statement. "I love working at Dodger Stadium and know that our company can do better."
So far, about 99% of the food and beverage workers—including the cooks, servers, bartenders, dishwashers, and suite attendees—have agreed to the strike, according to Maria Hernandez, a United Here spokeswoman. This means no 10-inch Dodger Dog, Korean Short rib bowls, or tacos al pastor . . . . if the deal is not finalized by game time.
The Major League Baseball Players Association is supporting the possible strike.
"Like thousands of ballpark workers across the country, Local 11's members are a vital yet under-appreciated part of what makes our game great," says a statement from the MLBPA. "They deserve to be treated fairly, and will continue to have 1,200 members of the MLBPA behind them."
The previous contract expired in 2019, though the stadium was closed in 2020 and had limited capacity in 2021, so this is the first time the majority of the stadium employees were expected to return to work.