9 Hacks For The Best PB&J Ever
Who knew a simple peanut butter and jelly could be so fancy?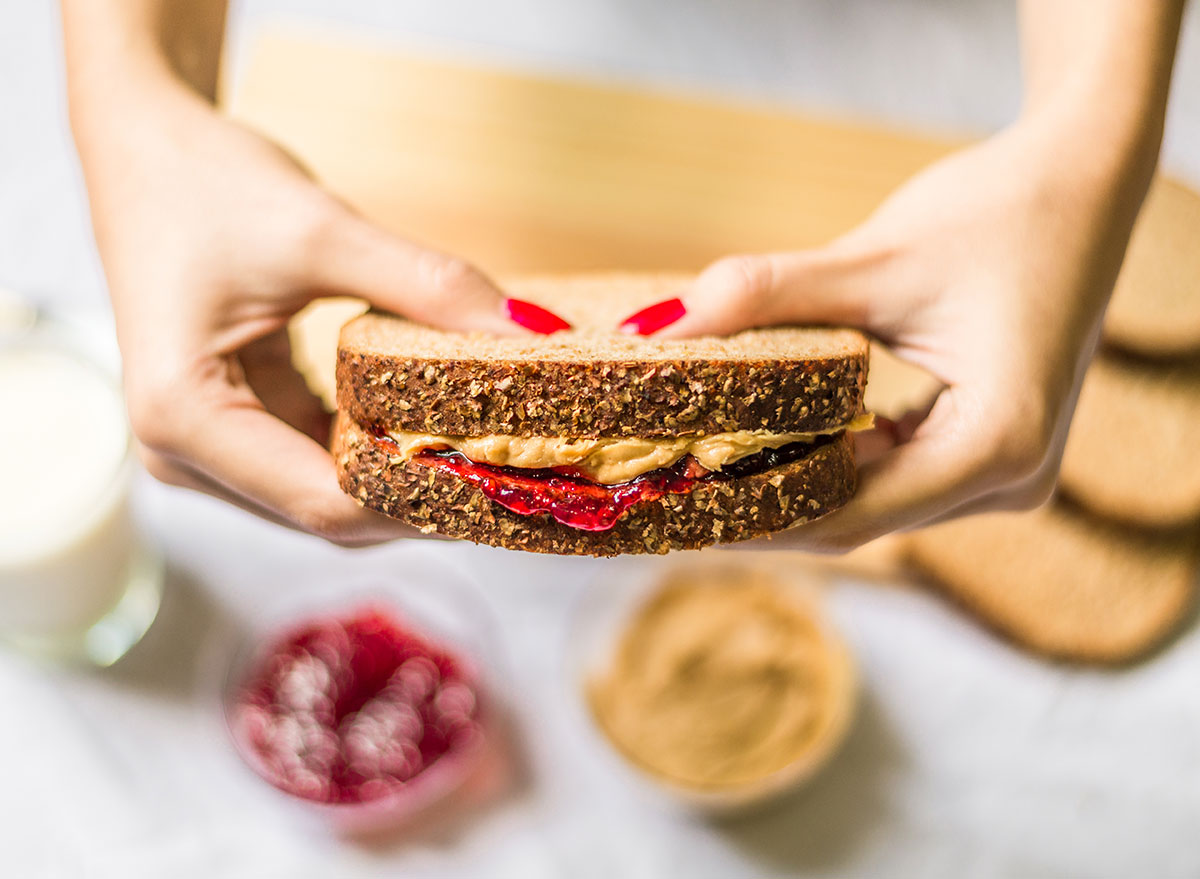 The peanut butter and jelly is essentially one of the easiest sandwiches you can throw together. Grab two slices of bread, spread some peanut butter and jelly on those slices, and boom—you have a sandwich. However, while the combination of peanut butter and jelly is a divine pair for our taste buds, there are a few ways you can seriously upgrade your sandwich. Which is why we put together some PB&J hacks so you can become the gourmand you've always dreamed of.
Between adding a few special touches, to the way you prepare your sandwich, here are some clever PB&J hacks we love to follow when making our own peanut butter and jelly sandwiches at home.
While we're at it, don't you think these 15 Classic American Desserts Deserve a Comeback?
Drizzle honey in it.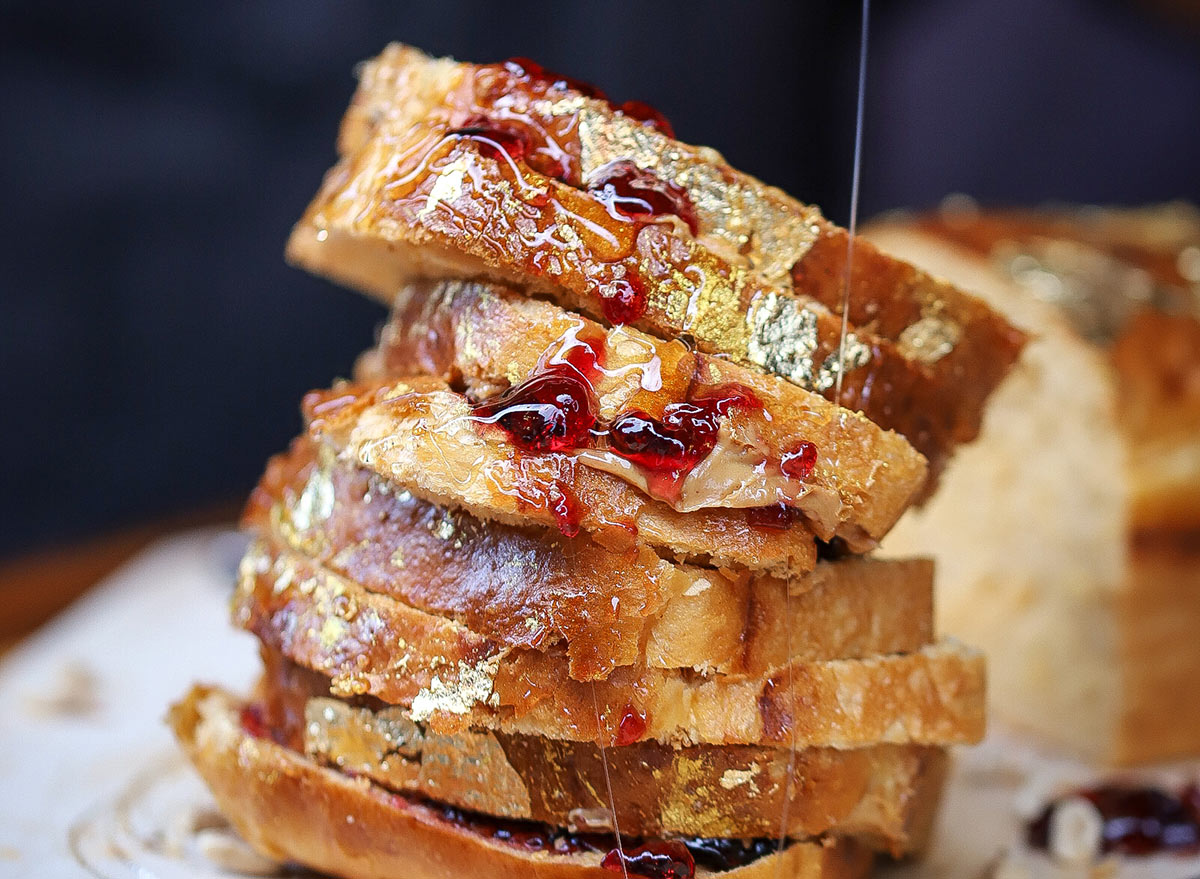 Peanut butter and honey go really well together, so why wouldn't it work well in a PB&J? Plus, if the most expensive PB&J sandwich adds honey to their concoction, it clearly is a clever PB&J hack we need to hop on.
Or add a dash of salt.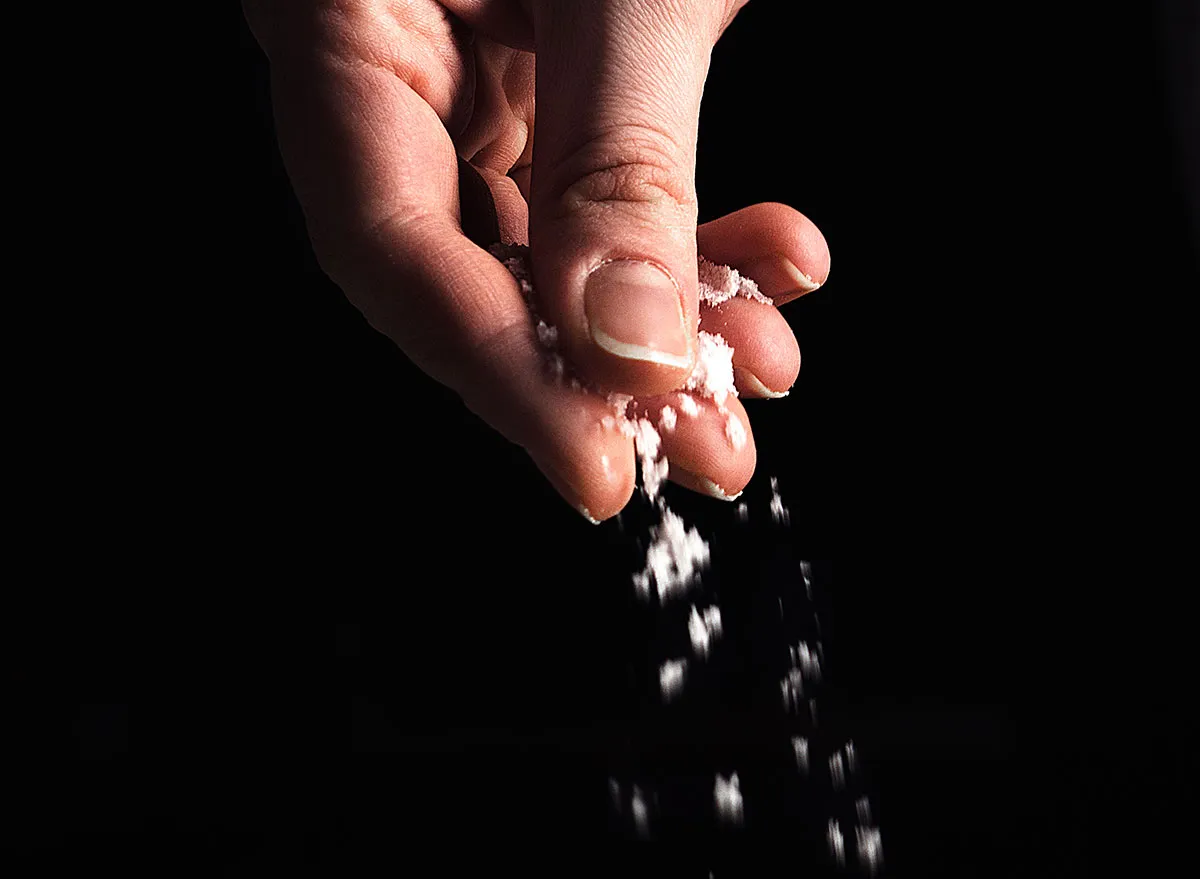 Ever feel like eating something salty after such a sweet meal? Between the peanut butter and the jelly, there's a lot of sweetness already in the sandwich. You can elevate your PB&J by adding a dash of salt on one of the slices before closing it up. This gives the sandwich a satisfying salty-and-sweet taste that won't leave you craving something salty after consuming it. Just make sure to not oversalt it! Here are 5 Ways You're Using Salt Wrong.
Grill it.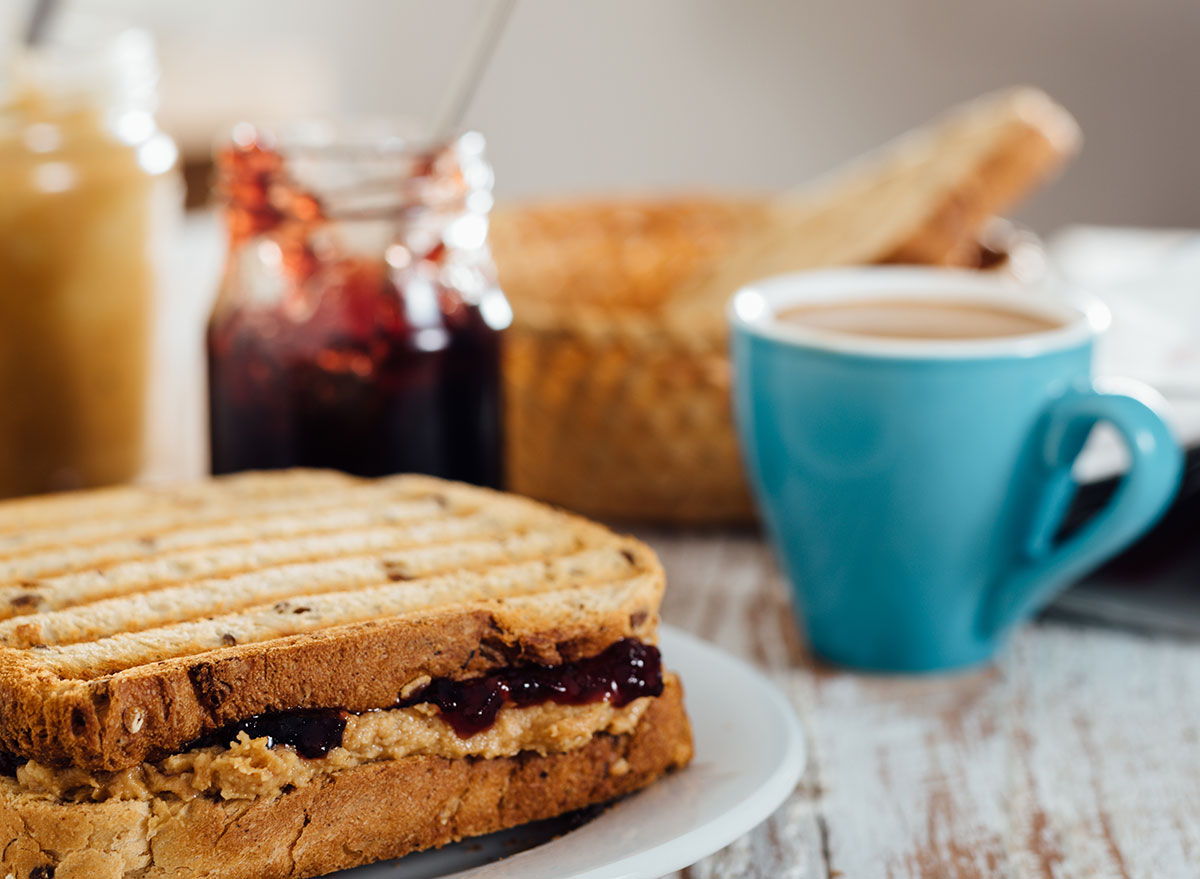 No one likes mushy bread with their PB&J, so fix it by throwing it on the pan! Throw the PB&J on a skillet over medium heat (with a little butter on the pan) and toast it up like you would with grilled cheese. The peanut butter will get melty and gooey, making your sandwich crunchy and creamy all at the same time! It's definitely one of our favorite PB&J hacks of all time.
Or make it a waffle.
Take the grilling up a notch and throw your PB&J in your waffle iron instead! Make sure you are using a soft sandwich bread for this—it will be easier to toast up the sandwich and make a waffle shape. Or you could prepare two toaster waffles and use that for a PB&J instead!6254a4d1642c605c54bf1cab17d50f1e
Eat it open-faced.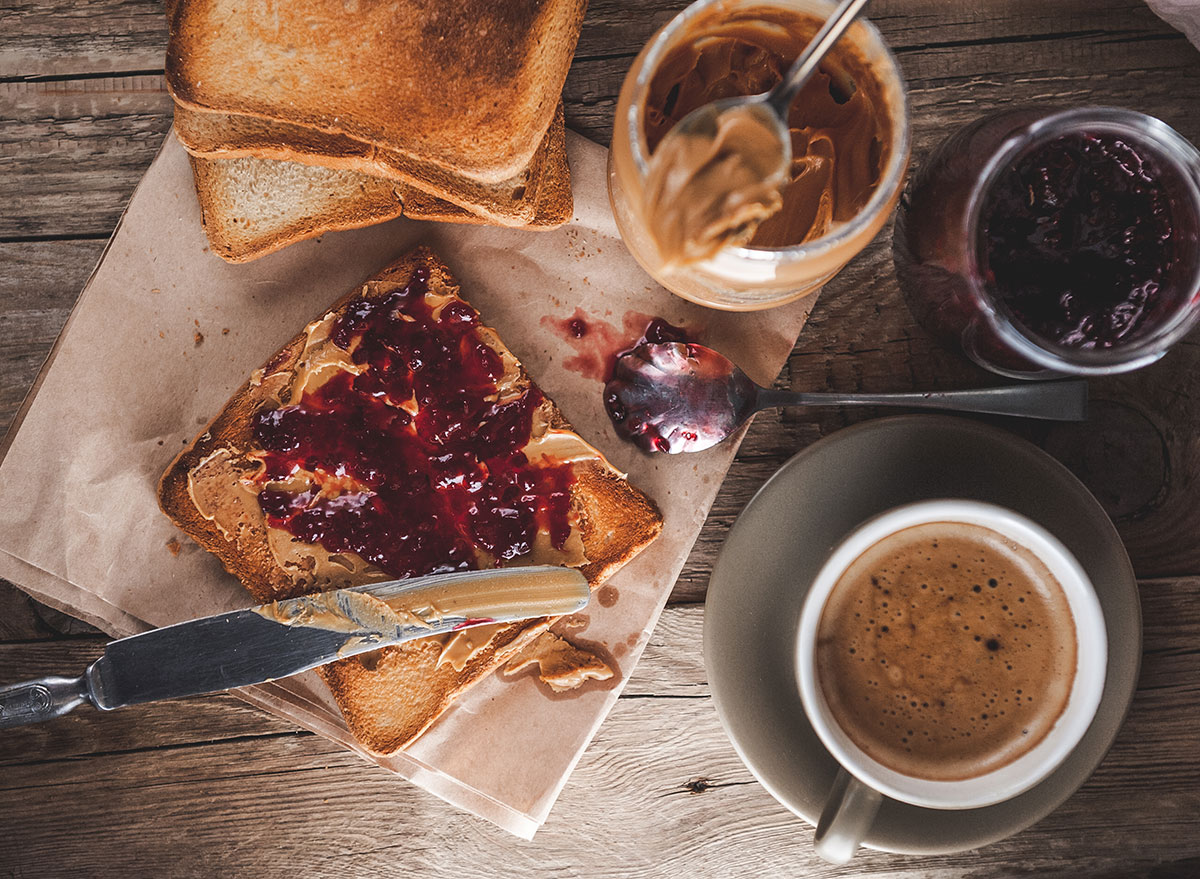 One of the easiest ways to lower your carb count with a sandwich is to ditch the top slice of bread. Prep a PB&J on one slice and eat it open-faced. Plus, it gives you the opportunity to add fun toppings and decorate!
Top it with berries, nut, or seeds.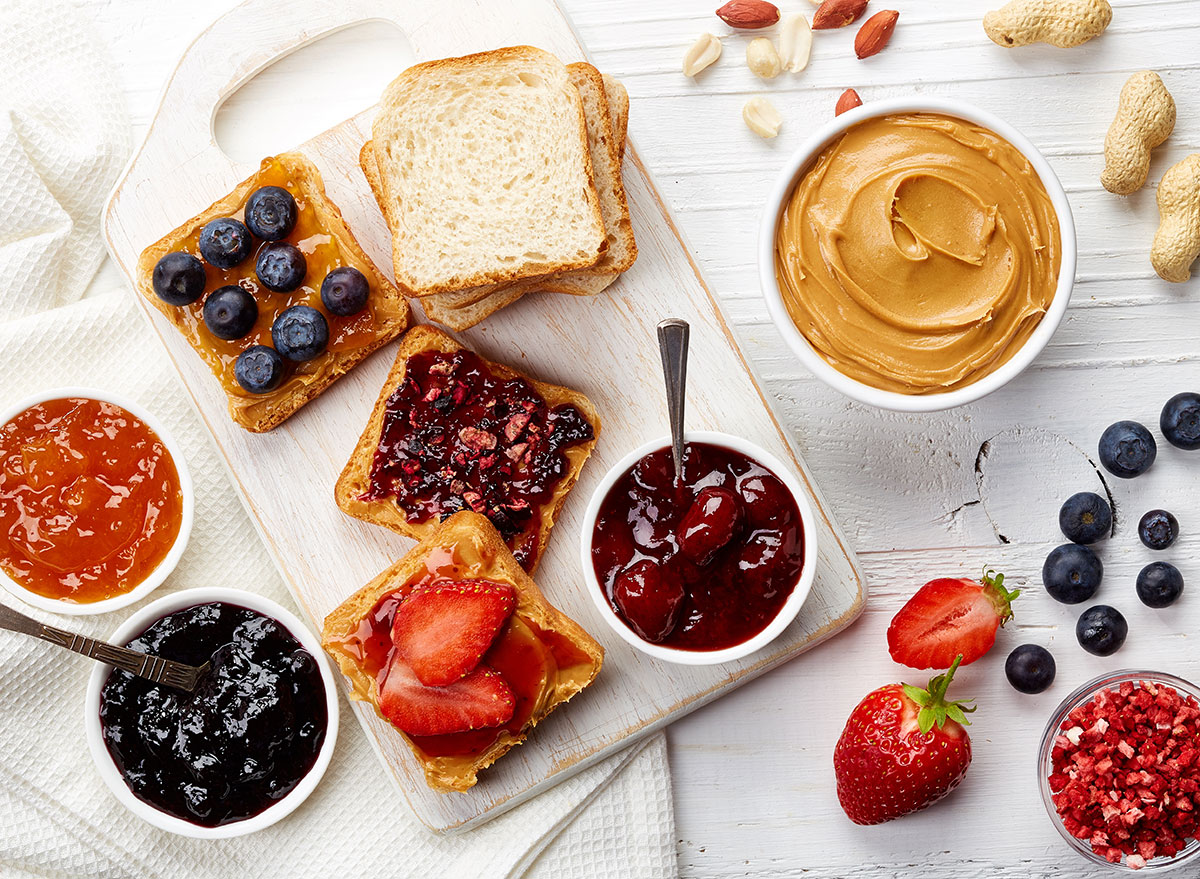 Whether you eat your sandwich open-face or not, you can always throw in some fun toppings to give your PB&J some gourmet pizazz. Add in fresh berries—like strawberries or raspberries. You can also top it with crushed nuts or even seeds—like chia!
For even more cooking hacks, be sure to sign up for our newsletter.
Use berries instead of jam.
Most jams and jellies are packed with sugar, and while it is a nice treat to have every once in a while, you can easily make your own "homemade" jam with some berries. Smash up some fresh berries in a bowl, or if you have a bag of frozen berries, heat them up in a small saucepan until they are warmed and easy to crush up. You can also do this with your microwave by warming them up in a bowl!
Spread peanut butter on both slices to avoid soggy bread.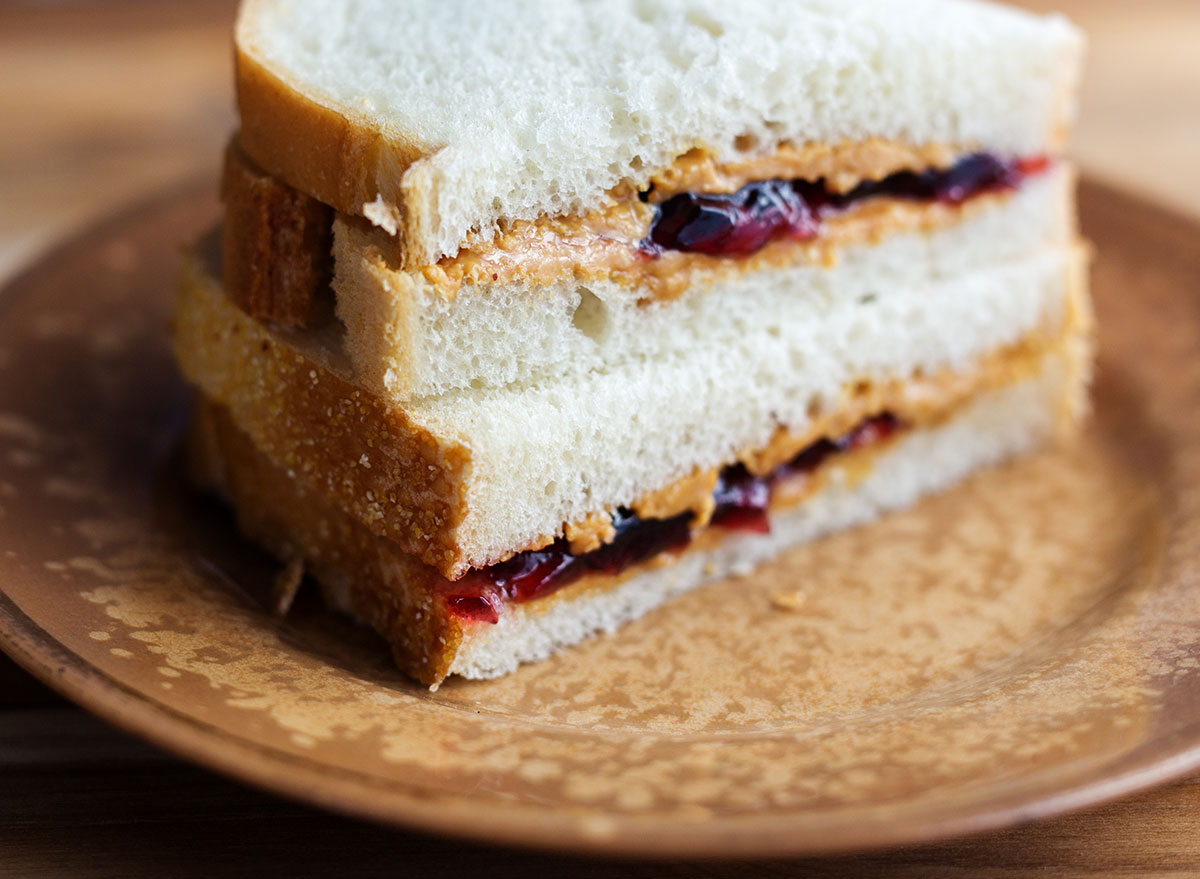 Packing a PB&J for lunch? If you're using classic sandwich bread, it's likely that your jam will seep through a slice. To avoid any seeping, "hug" the jam with peanut butter—similar to what you would see in an Uncrustable. Spread peanut butter on both slices of bread and then add some jam to one slice. The peanut butter will protect the bread, and even create a cleaner eating experience for you when it's time to dig in.
Use a fresh-baked artisanal loaf—like sourdough.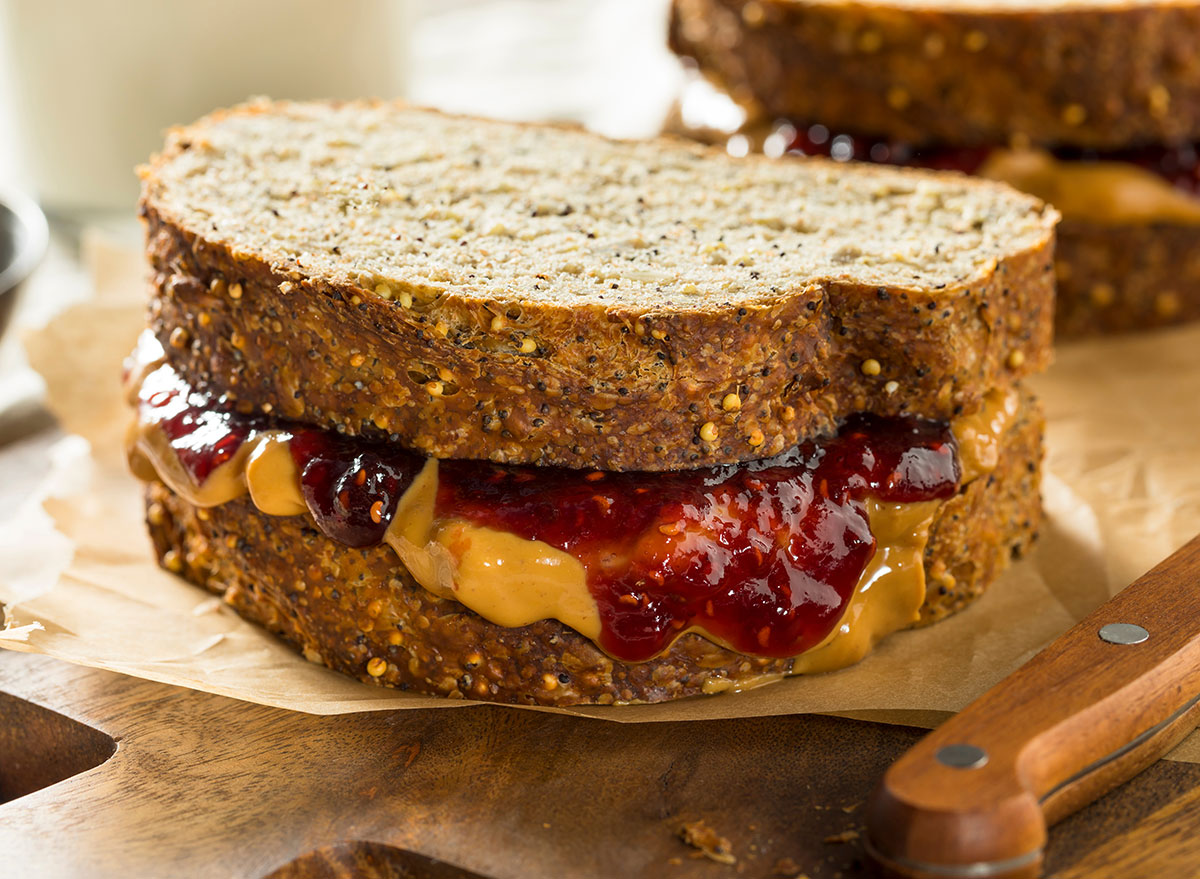 If you don't plan on grilling (or waffling) your peanut butter and jelly, treat yourself to a fresh-baked loaf of bread at the bakery. Grab a loaf of sourdough and toast up a slice of that for your PB&J. Slices of artisanal bread are much easier to eat open-faced (the slices are a lot stronger and can hold a lot more), so take advantage of it and make a beautiful open-faced PB&J—and show it off on Instagram!
Think you love peanut butter a little too much? Here are 17 Signs You Are Obsessed with Peanut Butter.