Eating Gold May Have These Surprising Benefits, Experts Say
Those beautiful gold leaf garnishes may actually have an effect or two on your body.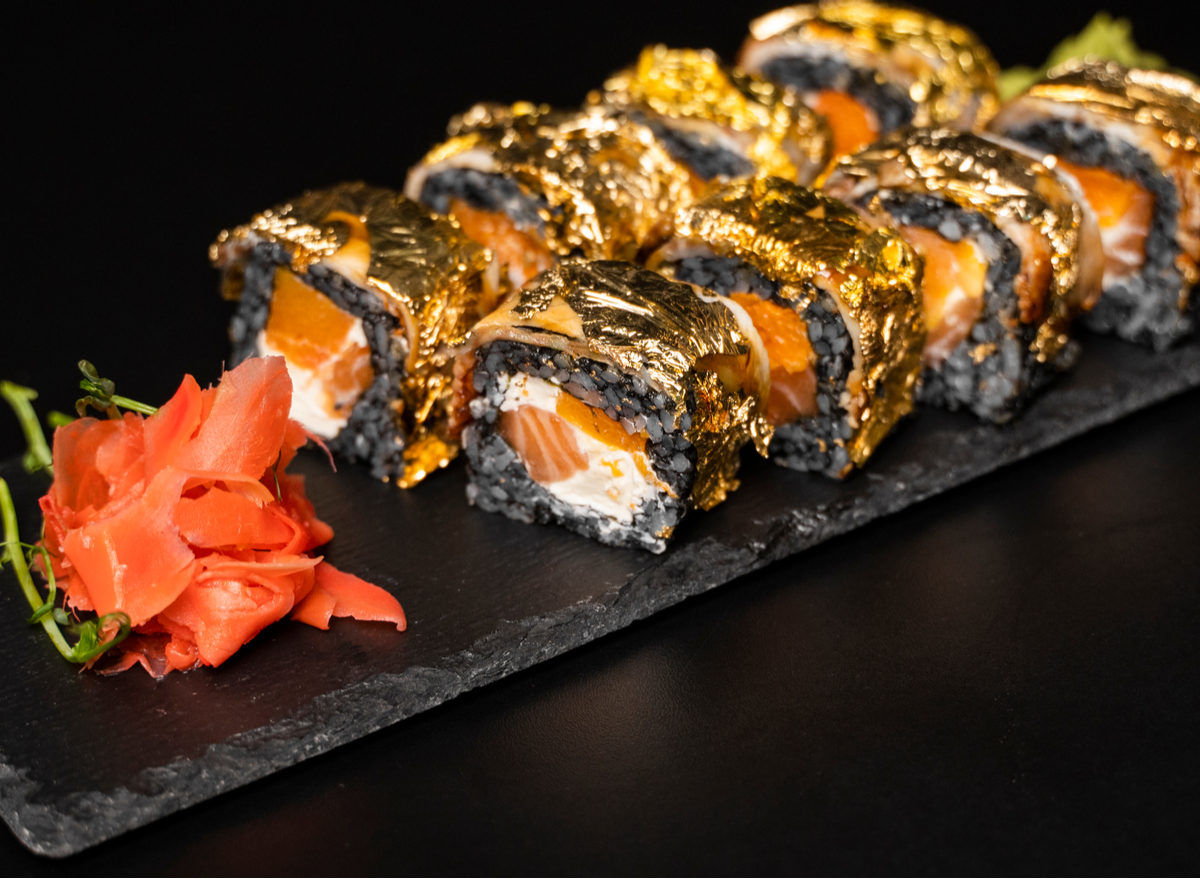 Gold may be used in fancy meals and desserts as an eye-catching and impressive garnish (hello, beautiful gold leaf on chocolates or in cocktails!), however, some in the food world are claiming that the unexpected ingredient can also offer some notable health benefits.
"Since ancient times, gold has been used in medicine, dentistry, and as a food decoration element," says Ellie Marks, founder and chief editor at Simply Mumma. These days, edible gold is recognized as an acceptable food additive by the EU and the US as long as it's pure (meaning 22-24 karats) and manipulated into a very thin, edible form, according to Food Republic.
But what exactly can eating gold potentially do for your body? Keep reading to find out what experts are saying (but consult your doctor or a dietitian first before incorporating gold into your diet for any health reason). And next, don't miss The #1 Best Diet to Follow Right Now, Says New Report.
Gold may help those with rheumatoid arthritis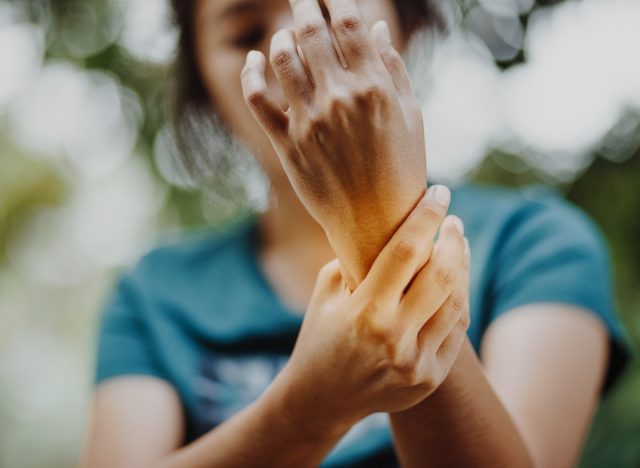 Those who deal with rheumatoid arthritis may want to ask their doctors about how eating gold—and specifically, gold salt—might help.
According to a 2015 study published in the sixth edition of Rheumatology (via Science Direct), when "used in chronic advanced rheumatoid arthritis, gold salts may prevent further damage to affected joints." The researchers believe that "the accumulation of gold by macrophages inhibits both phagocytosis and of the activities of lysosomal enzymes," which may suppress the active stage of rheumatoid disease.
Related: Sign up for our newsletter for the latest healthy eating news!
Gold may help your brain
While researchers have noted that had been used in the 19th century for conditions including depression, epilepsy, and migraine, among other issues, a small modern study has "demonstrated a possible positive effect of gold on cognitive ability."
In fact, Liana Werner-Gray, a certified nutritionist and bestselling writer who has studied edible gold, tells Eat This, Not That!: "Some contemporary researchers have concluded that edible gold has an incredibly positive effect on nerve structure and the brain." Werner-Gray also notes that gold may help those with anxiety because of "its capacity for relieving stress, repairing the brain, and boosting the immune response of the body to oxidative stress."
Related: Eating Habits That Age Your Brain Faster, Say Dietitians
It may help your immune system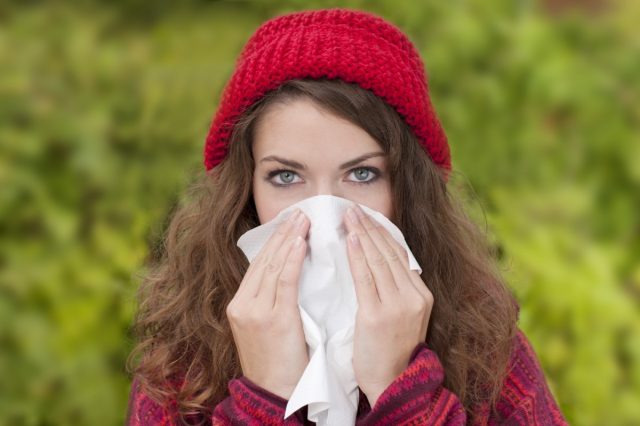 "Studies have been devoted to the interaction between the cells of the immune system and gold nanoparticles," according to Werner-Gray. Indeed, a 2016 study took a look at "the immunological properties of gold nanoparticles" as well as "the selective penetration of gold nanoparticles into immune cells" and found that gold was able to aid the immune system.
It may help with fertility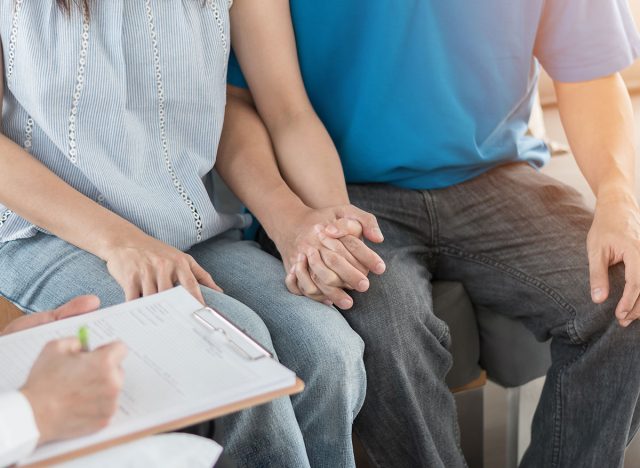 A 2017 report in Scientific Reports notes that: "For thousands of years, the traditional Indian Ayurvedic approach to healing involves the use of incinerated gold ash, prepared with a variety of plant extracts and minerals depending on the region." This gold ash is known as Swarna Bhasma, and it can allegedly be useful for those looking to conceive.6254a4d1642c605c54bf1cab17d50f1e
"Swarna Bhasma aids in the treatment of male infertility," claims Dr. Tabitha Cranie, MD, of NWPH. Indeed, small studies have been conducted to test the theory, but the researchers note more analysis needs to be done.
Bottom line: Be sure to talk to a dietitian, nutritionist, or doctor before starting to incorporate edible gold into your diet for any health reason.
For more surprising food facts, be sure to read The Most Mind-Blowing Food Facts You Never Knew.
Desirée O
Desirée O is a freelance writer who covers lifestyle, food, and nutrition news among other topics.
Read more about Desirée