Eating This for Dinner Increases Your Heart Disease Risk, New Study Says
You may not want to go to Five Guys—at least, not for dinner.
You probably know that foods affect our bodies in different ways and at different times of day—there's a reason we usually don't have Shrimp Fra Diavolo for breakfast or berry smoothies for dinner, right? In fact, one of the most popular eating patterns around, intermittent fasting, is based on the idea that our body responds not only to what we eat but also to when we eat it.
So, it's not a crazy thing then to believe that certain foods that may not have much of an impact on your health when eaten in the morning could have a different effect on you if you consumed them in the evening. Well, a new study from the leading international endocrinology organization, The Endocrine Society, reveals that eating meat at dinnertime could significantly raise your risk of heart disease.
The study, conducted by researchers at China's Harbin Medical University, was published in the Endocrine Society's The Journal of Clinical Endocrinology & Metabolism. Looking at data from almost 30,000 participants over the course of around 13 years, researchers compared the effects of eating meat and refined carbohydrates at breakfast to eating these foods at dinner.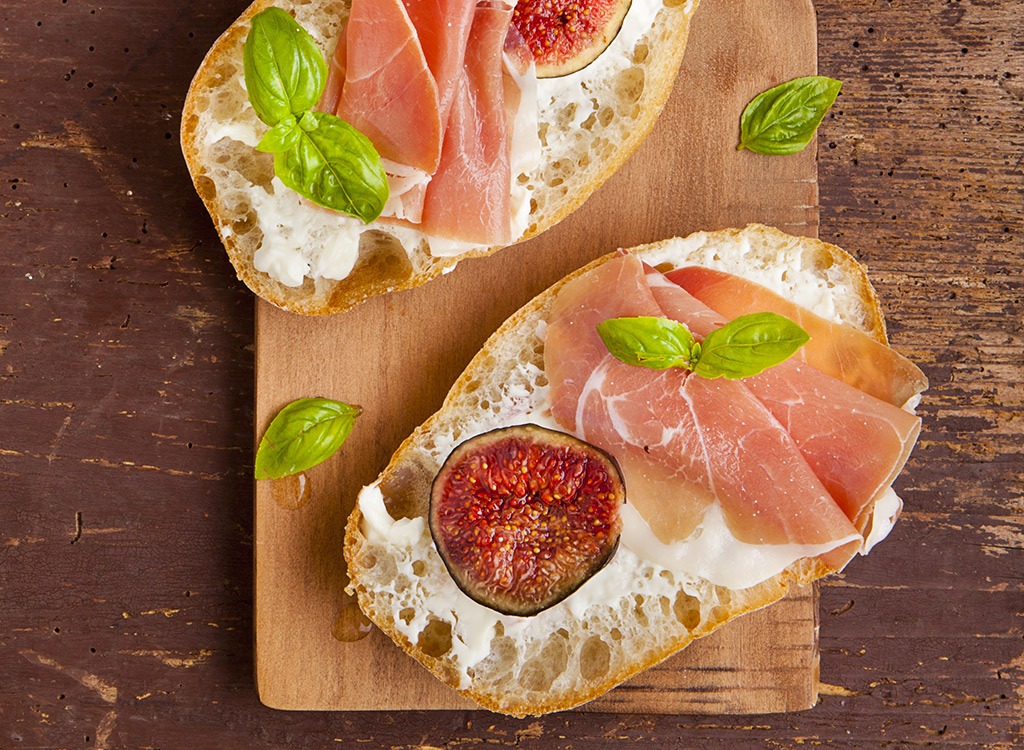 Sure enough, eating them at dinner raised participants' cardiovascular disease (CVD) risk more. That doesn't mean that you should be eating syrup-doused pancakes and bacon for breakfast every day, but hey—better to consume them for breakfast than for dinner.6254a4d1642c605c54bf1cab17d50f1e
This isn't to say you should never have a meat-filled dish for dinner with a sweet pastry for dessert. Instead, this could be the gentle push you need to make more plant-based meals for dinner throughout the week. After all, the study found that making these substitutions reduced CVD risk by 10%.
"Based on our study, we recommend eating more plant-based food, especially for high-quality carbohydrates at dinner, such as food rich in fiber and avoiding animal-based food at dinner to reduce the risk of cardiovascular disease," the study's corresponding author Ying Li, Ph.D. of the Harbin Medical University tells Eat This, Not That!
So, when it comes to choosing heart-healthy dinners, it may be worth getting familiar with the range of vegan protein sources available at your local grocery store and getting a sense of which foods will give you the complex carbohydrates your body is looking for.
Simple plant-based swaps you can enjoy at dinner
Not sure where to start? Vandana Sheth, RDN, CDCES, FAND, registered dietitian nutritionist and author of "My Indian Table: Quick & Tasty Vegetarian Recipes" recommends trying healthy, plant-based options inspired by global cuisine. She suggests stir-fried vegetables and tofu, served with brown rice; vegetarian chili served with whole-grain bread and a side salad; and a burrito bowl made with leafy greens, sauteed fajita style veggies, black beans, tomatoes, salsa, and guacamole.
In a rush? Abbey Sharp, a registered dietitian at Abbey's Kitchen has a few suggestions. "I love focusing on whole plant-based foods like beans, lentils, nuts, and seeds. My favorite easy, fast meal is homemade beans on toast."
For more on keeping your heart safe, you may want to read about these 20 Foods That Can Help Lower Your Risk of Heart Disease.
Clara Olshansky
Clara Olshansky (they/she) is a Brooklyn-based writer and comic whose web content has appeared in Food & Wine, Harper's Magazine, Men's Health, and Reductress.
Read more about Clara