This Is the #1 Fastest Drive-Thru In America Right Now
Averaging 4 minutes and 28 seconds per visit.
In a year when drive-thrus are more important than ever, the speed at which you're able to get in and out with your food in hand is paramount. Fast-food brands are investing heavily in the optimization of this service, with new restaurant designs that prioritize drive-thru lanes over the square footage of dining rooms.
QSR Magazine has just released its annual report on the best, speediest, and most accurate drive-thrus in America. The publication took into consideration the overall customer experience you can expect to receive at the nation's biggest fast-food restaurants, and as a result, named Chick-fil-A its Drive-Thru Restaurant of the Year for 2021. Customers valued the experience of being taken care of at Chick-fil-A, and trusting that they're in for a pleasant ride.
However, the beloved chicken chain doesn't provide the fastest drive-thru service by a long shot, falling into tenth place when it comes to speed. Instead, the following brands have been named the fastest drive-thrus in America.
For more, check out 5 Major Fast-Food Chains Falling Out of Favor With Customers.
McDonald's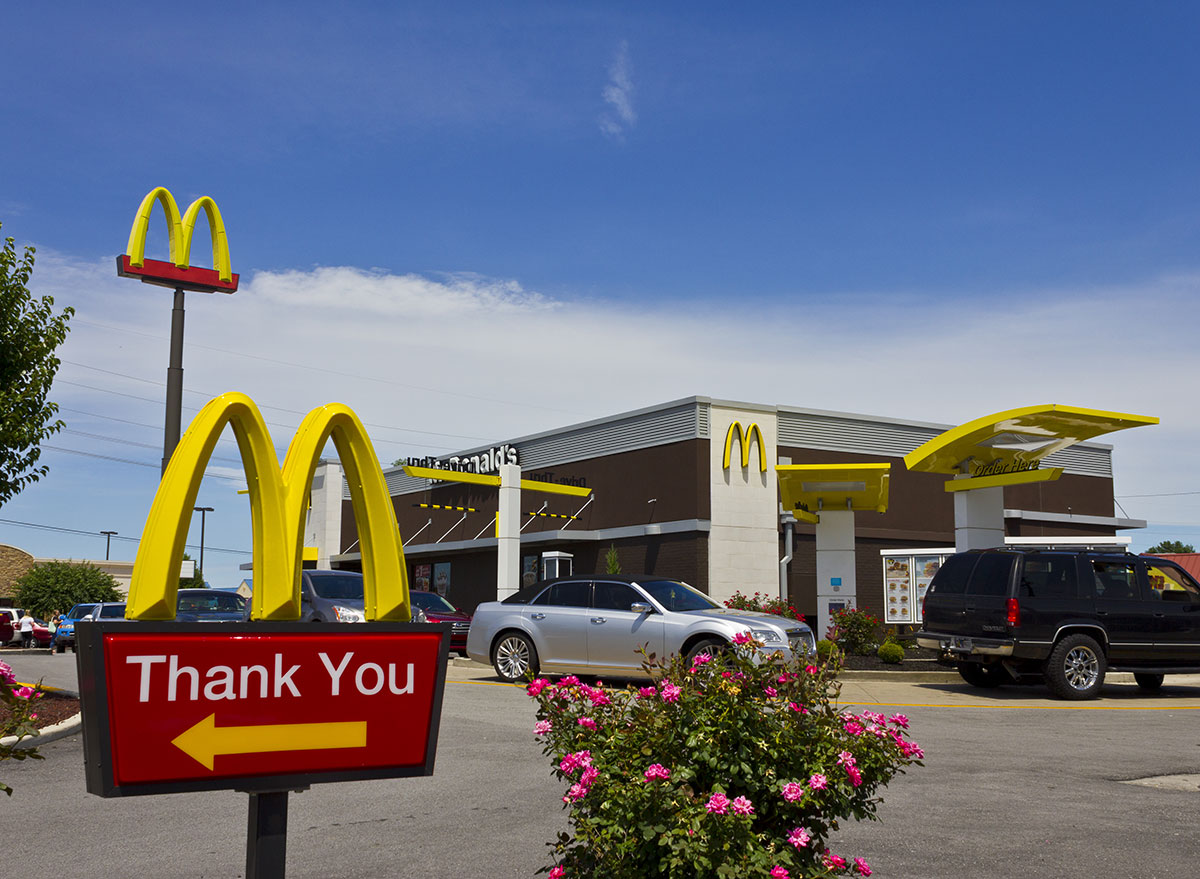 McDonald's continues to make strides in improving its drive-thru speed and takes fifth place. Customers will wait for an average of 311 seconds (just over 5 minutes) before they're driving off with their food. However, when it comes to order accuracy, McDonald's trailed slightly behind the top five, having gotten orders wrong close to 9% of the time. However, that might improve very soon—the company was spotted testing AI technology at several locations in the Chicago area with the goal of optimizing the accuracy and efficiency of its drive-thru.
"Humans sometimes forget to greet people. They forget, they make mistakes, they don't hear as well," Lucy Brady, McDonald's chief digital customer engagement officer, told CNN Business. "A machine can actually have a consistent greeting and remain calm under pressure."
Dunkin'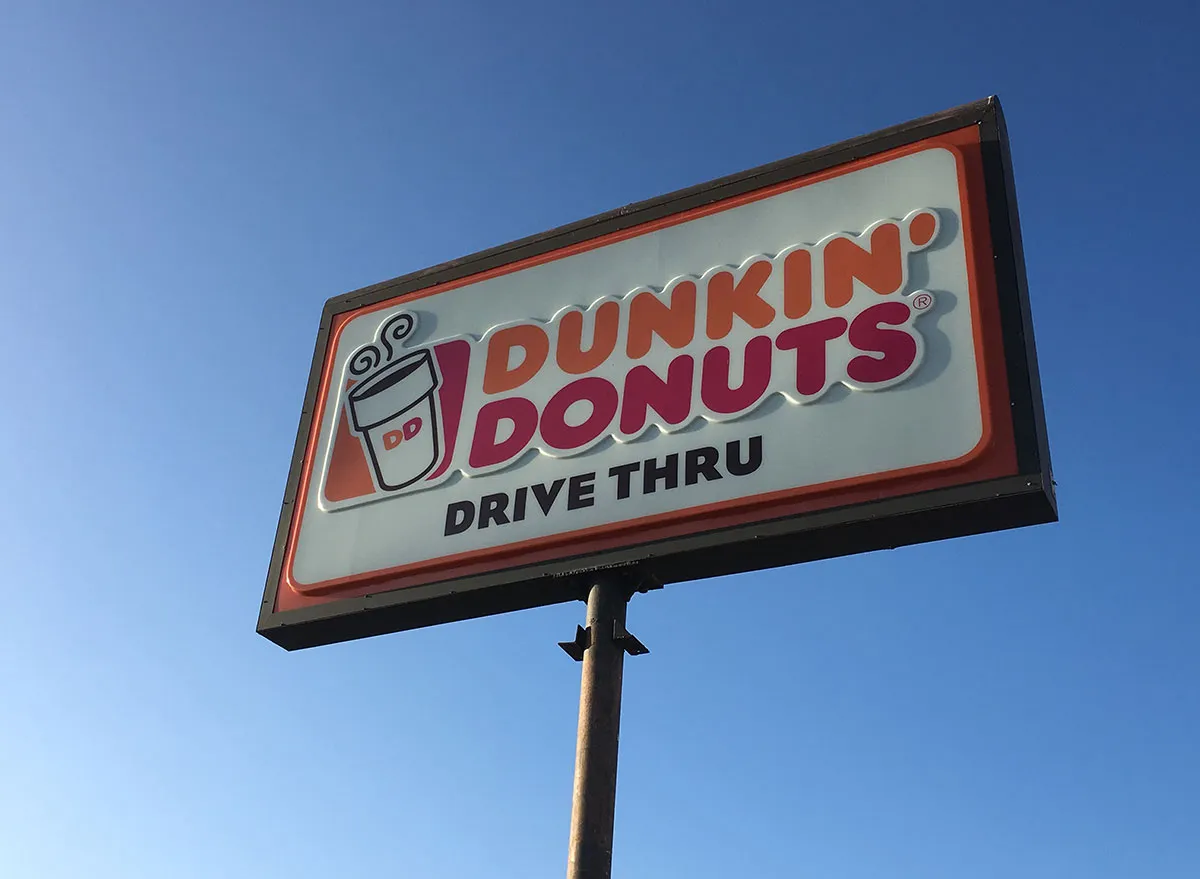 Dunkin's drive-thru is exactly 16 seconds faster than McDonald's, but speed isn't the only thing customers loved about the on-the-go experience at the popular coffee chain. Dunkin's staff was voted "very friendly" or "pleasant" 55% of the time, which put it ahead of Arby's or Burger King's drive-thrus.
Carl's Jr/Hardee's
The sister brands operate some of the fastest and most accurate drive-thrus in the country. You'll spend about 4 minutes and 46 seconds there, and your order will come out accurately 95.7% of the time—an impressive feat. Their parent company CKE used the pandemic to enhance the drive-thru experience and the chains' drive-thrus are now equipped with digital menuboards, which are particularly popular with younger customers.
KFC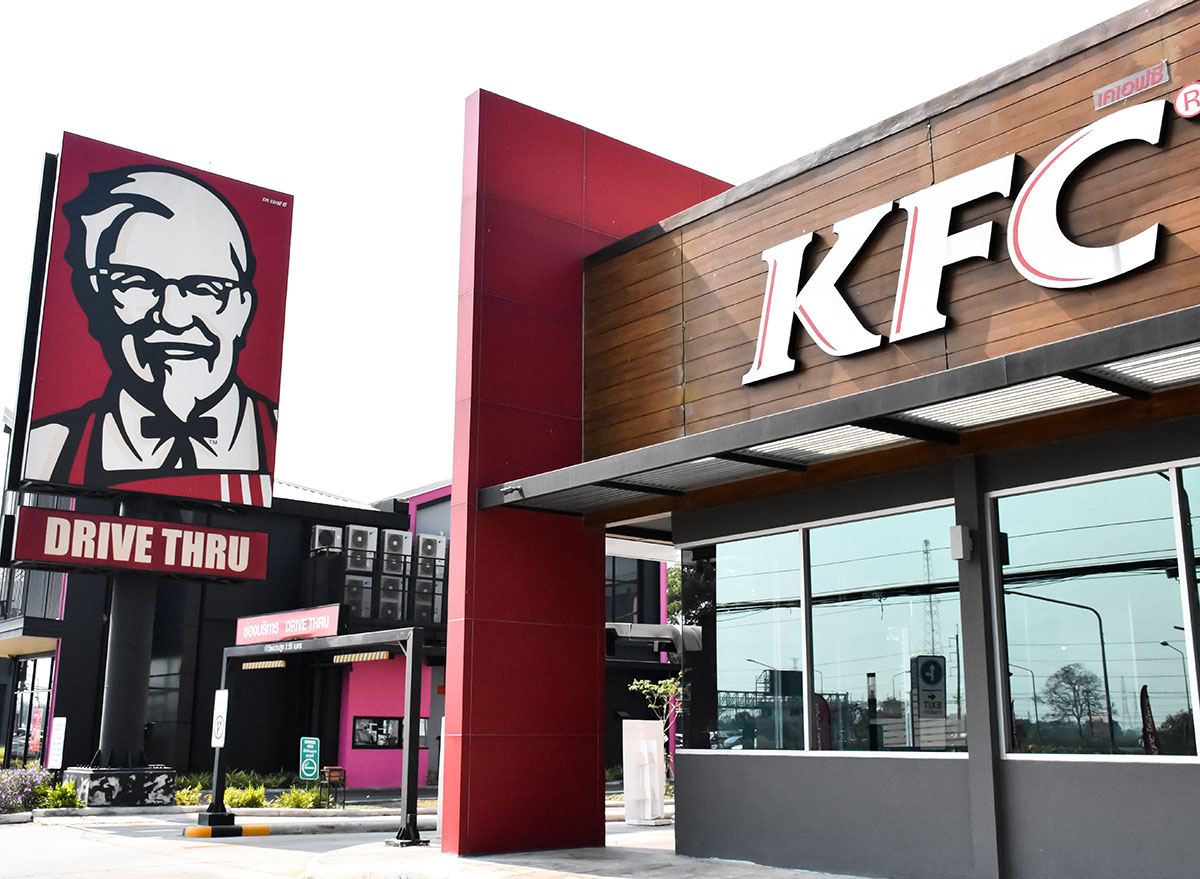 In the first quarter of 2021, about 80% of KFC's sales took place at the drive-thru, so a speedy, seamless customer experience is paramount for the chain. When it comes to speed, they're definitely beating the competition with an average time of 4 minutes and 32 seconds per visit. Not to mention, the chain has designed a new restaurant prototype that will improve the experience even further in the future with double drive-thru lanes.
Taco Bell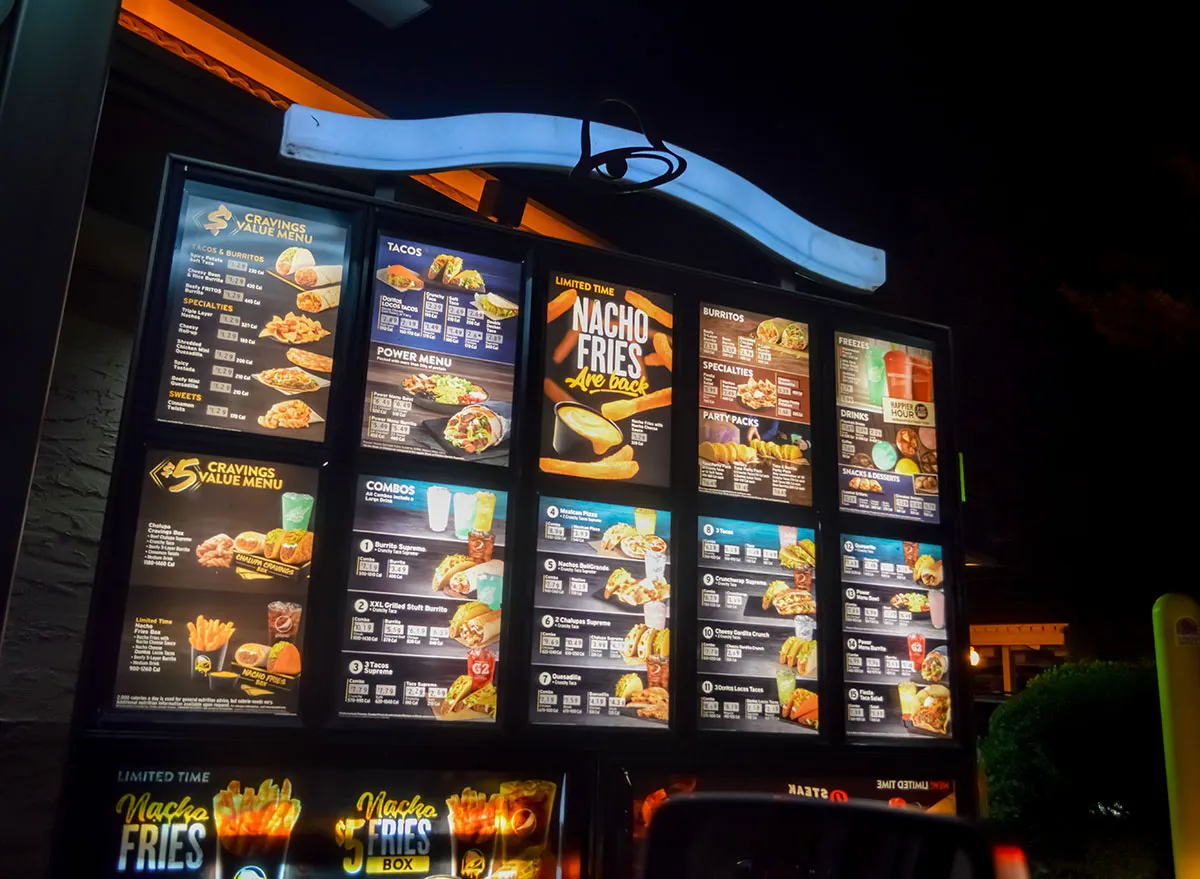 Taco Bell is winning the drive-thru wars—the beloved Mexican chain averages about 4 minutes and 28 seconds per visit, making it the fastest drive-thru in the country. However, the speed comes at a price, and Taco Bell's order accuracy score is at the lower end of the top ten with 86.7%.6254a4d1642c605c54bf1cab17d50f1e
Still, the chain recently unveiled a revolutionary new restaurant prototype that's bound to perpetuate its status as a tech leader among fast-food brands and make its drive-thrus even more advanced. The first location boasting the new design is set to open next summer in Brooklyn Park, Minn. It will feature novelties like four drive-thru lanes, vertical food lifts, and video chatting with drive-thru staff.
For more, check out the 108 Most Popular Sodas Ranked By How Toxic They Are.
Mura Dominko
Mura is ETNT's Executive Editor, leading the coverage of America's favorite restaurant chains, grocery stores, and viral food moments.
Read more about Mura