These Snacks Could Get More Expensive Soon, Company Says
They are some of the most popular kinds on the shelves.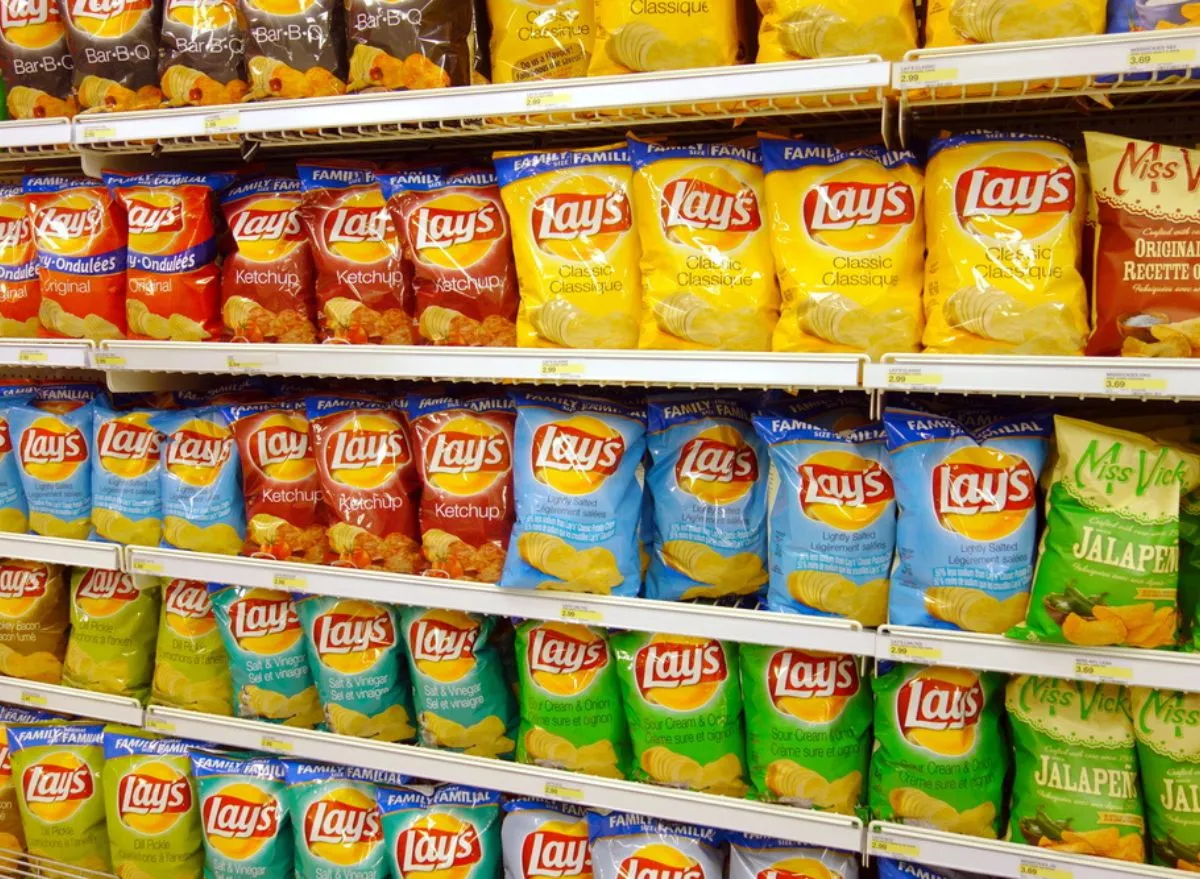 The last thing grocery shoppers want to hear is that some of their favorite snacks could be seeing a price hike, but that could be the case. And unfortunately, that may be the beginning. Not only are there cost increases on price tags, but product mix changes and "shrinkflation" are all also part of the inflation-mitigating recipe PepsiCo has put on the table to save itself money.
The company owns Frito-Lay and produces products like Lay's, Doritos, and Cheetos chips as well as Gatorade, and Dr. Pepper, among other grocery store staples. During the brand's second-quarter earnings, the company said it would be looking into alleviating ongoing inflation issues with a possible combination of different tactics to offset the impact—including making your grocery bill even higher than it is right now.
In prepared remarks released on July 12, PepsiCo said it was working toward "sharpening (its) revenue management capabilities" which would then counterbalance what it expected to be increased "commodity, transportation, and supply chain costs." The solution? According to the remarks, "mix and assortment solutions," is one option, which simply means there would be fewer chips per bag—a common tactic used to trick consumers into paying for less.
On the other hand, simply raising prices on its products is something it has already done and it indicated that could happen again. Over the course of this year, Frito-Lay saw pricing increase by 12%, according to the New York Times.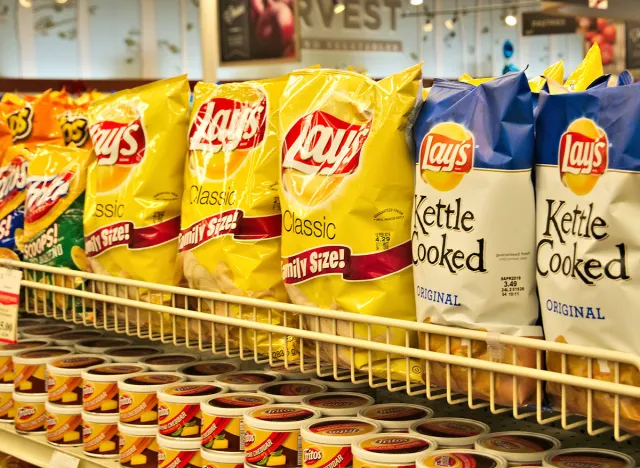 "We are facing inflation like everyone else, and we think that is going to persist for a while, but we are taking enough pricing to be able to manage the inflation, and our focus is really much more on how do we drive costs out of the business," Hugh Johnston, PepsiCo's chief financial officer, said according to CNBC. 
Lastly, by limiting "product mixes," certain snacks may no longer be available at select locations. Companies often use this as a way to tailor specific options, depending on shopper categories—like adding more Santitas chips to stores in low-income areas, according to Food Dive. 6254a4d1642c605c54bf1cab17d50f1e
Sales were up and then down again, with North America seeing about a 9% increase and its Frito-Lay snacks division rose by 14%, according to an earnings report released July 12. 
Nevertheless, PepsiCo may be walking on thin ice with its customers going forward. It has already employed the shrinkflation strategy with its Gatorade bottles, which have gone from 32 ounces to 28 ounces, according to Quartz. Sabra, who PepsiCo has formed a joint venture partnership with, could also see a price increase as the cost of chickpeas is also likely to go up.
Amber Lake
Amber Lake is a staff writer at Eat This, Not That! and has a degree in journalism from UNF in Jacksonville, Florida.
Read more about Amber