5 Trader Joe's Items That Have Gone Up In Price Recently
Inflation caught up with this cult-favorite.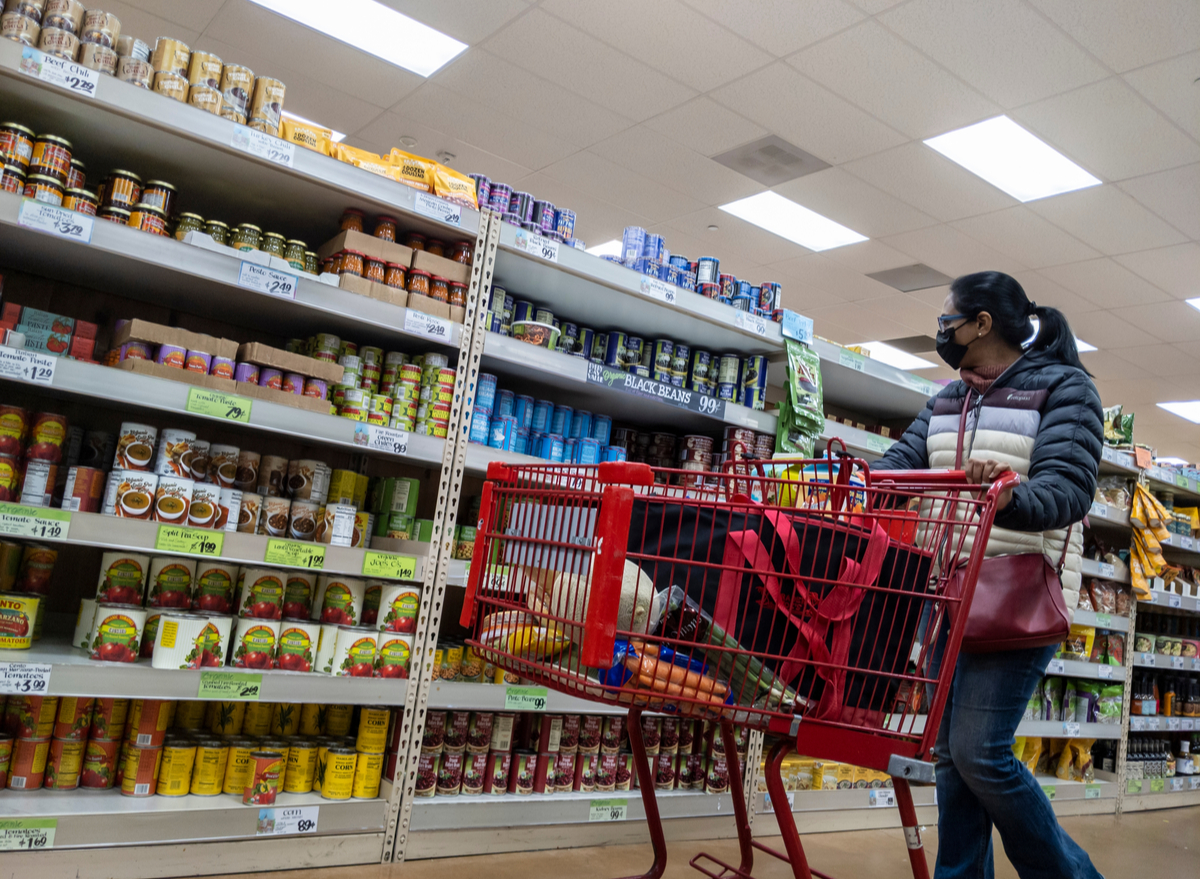 Well, it finally happened. Your neighborhood grocer for everyday low-cost, high-quality groceries, alongside other food retailers, has raised its prices.
As grocery costs continue to skyrocket with high demand and high cost of production for staple products everywhere, it's not much of a stretch to imagine that some businesses have to make tough decisions. And while there are quite a lot of instances of suspected "greedflation" (advantageous price gouging surreptitiously hidden in other rising costs) flying under the radar during a time of heightened supply chain issues, the inflationary pressure of, frankly, almost everything, may be more to blame.
Trader Joe's has built a brand around prioritizing its customers. The mission of the company, according to its About Us page, states, "We are committed to providing our customers outstanding value in the form of the best quality products at the best everyday prices." Though it's fair to still be skeptical.
The financial blog Grow by investment company Acorns compared the price of staple goods at Trader Joe's against other low-cost competitors ALDI, Walmart, and Target. It found that the cost of four common purchases far exceeded that of other similar retailers. For example, three pounds of skinless, boneless chicken breast, which clocked in around $9 for the other grocers, rings up for $18.80 at Trader Joe's – more than twice as much.
Could it be because consumers already expect to pay more during a period of notoriously high inflation? According to assistant professor of finance at Boston College Francesco D'Acunta, people are less likely to blame the company for driving up prices at this time.
"Prices are increasing all around consumers, so this idea of punishing the retailer for increasing prices is not there," he told Grow.
No matter the reason, prices have noticeably gone up over the past year, anywhere from ten-cents to a couple dollars. If that doesn't sound like much, we can talk percentages. A thirty-cent increase on a $3 product is a 10% price hike – which is in line with data from the Consumer Price Index's May 2022 analysis (a 10.1% increase for "food at home"), but is still a daunting number, especially when considering that groceries are a necessity.
Whether these rate hikes are temporary or the new normal, that remains to be seen. A post by the blog Simple Grocery Deals recorded specific price changes for the Hawaiian-themed grocer as of February 2022 to help inform consumers about the rising costs they're bound to see at the store. While prices vary by location, these are five of the items you're paying more for.
There are so many kinds of tea, and it can be exciting to learn what benefits each brew possesses. For those who love to pore over the tea aisle at TJ's, you'll see most boxes of tea bags marked up by about 5%. Yogi Tea, which sells the Immune & Stress and Ginger blends at Trader Joe's, used to be $3.79. Now, it costs $3.99. The private-label varieties, like Peppermint Tea, started at $2.49 and climbed to $2.79.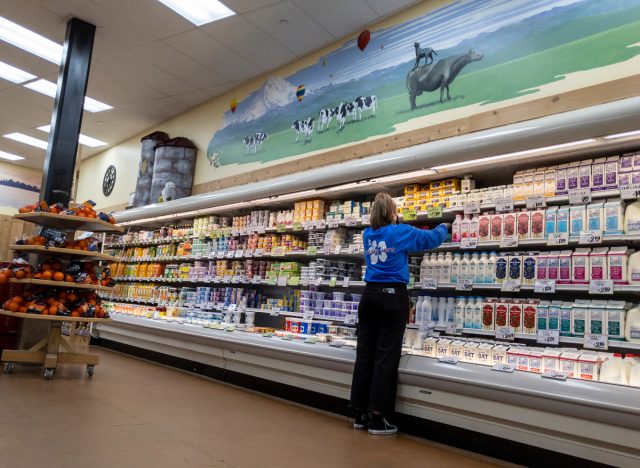 This shouldn't come as a shock by now – Trader Joe's isn't immune to the dairy shortages plaguing the supermarket space. And the result is higher prices for things like butter, milk, and yogurt. Simple Grocery Deals found Organic Whole Milk Yogurt for $3.69, a gallon of Organic Milk for $5.99, and Unsalted Butter for $3.49. These items went up in price by 5 to 15% overall, which isn't a very budget-friendly number on the high end.
Only time will tell if we're paying a premium for the long haul. In the meantime, maybe try getting your calcium intake from these non-dairy sources.
Even frozen is experiencing sizable sticker shock. In the freezer aisle, a bag of blueberries climbed by 15% to $2.29. For the Organic Wild Blueberries, however, each package is going to run you a dollar extra. Though it still may be worth picking up for all the nutritional benefits this super fruit has, at $3.49, that's a steep 40% more than last year.6254a4d1642c605c54bf1cab17d50f1e
For the summer, there's no side dish more refreshing – or better for you – than a crisp, dressed salad. Just keep in mind: those leafy greens are going to cost a little bit more. At Trader Joe's, the price of cabbage went up to $2.29, the Organic Shredded Kale up to $3.69, and the Organic Caesar Salad Kit up to $4.49. Though the price changes hover between just 20 to 30 cents, that's 5 to 15% of the original cost of the product.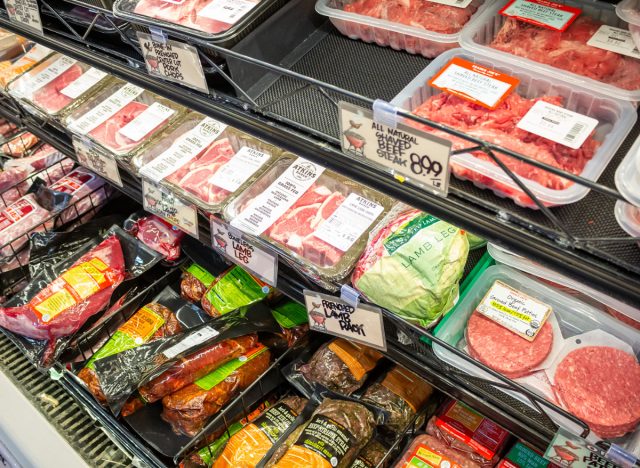 Ground White Turkey and 80/20 Ground Beef are the most price-tolerant, increasing by only a few dimes, while prepared and higher-end cuts had price jumps from 8 to 26%. The cost of Ground Beef Patties rose from $5.99 to $6.49. And you might want to avoid buying the Rib Eye Steak altogether – this cut that used to sell for $14.99 per pound is now going for $18.99 per pound. But maybe you needed a reason to cut back on your red meat intake.
Sarah Wong
Sarah studied at Northwestern University, where she received a bachelor's degree in computer science and experimented with mixing tech and journalism.
Read more about Sarah