Eggs Are Skyrocketing Over 30% in Price
It's a staple item, but will you give it up?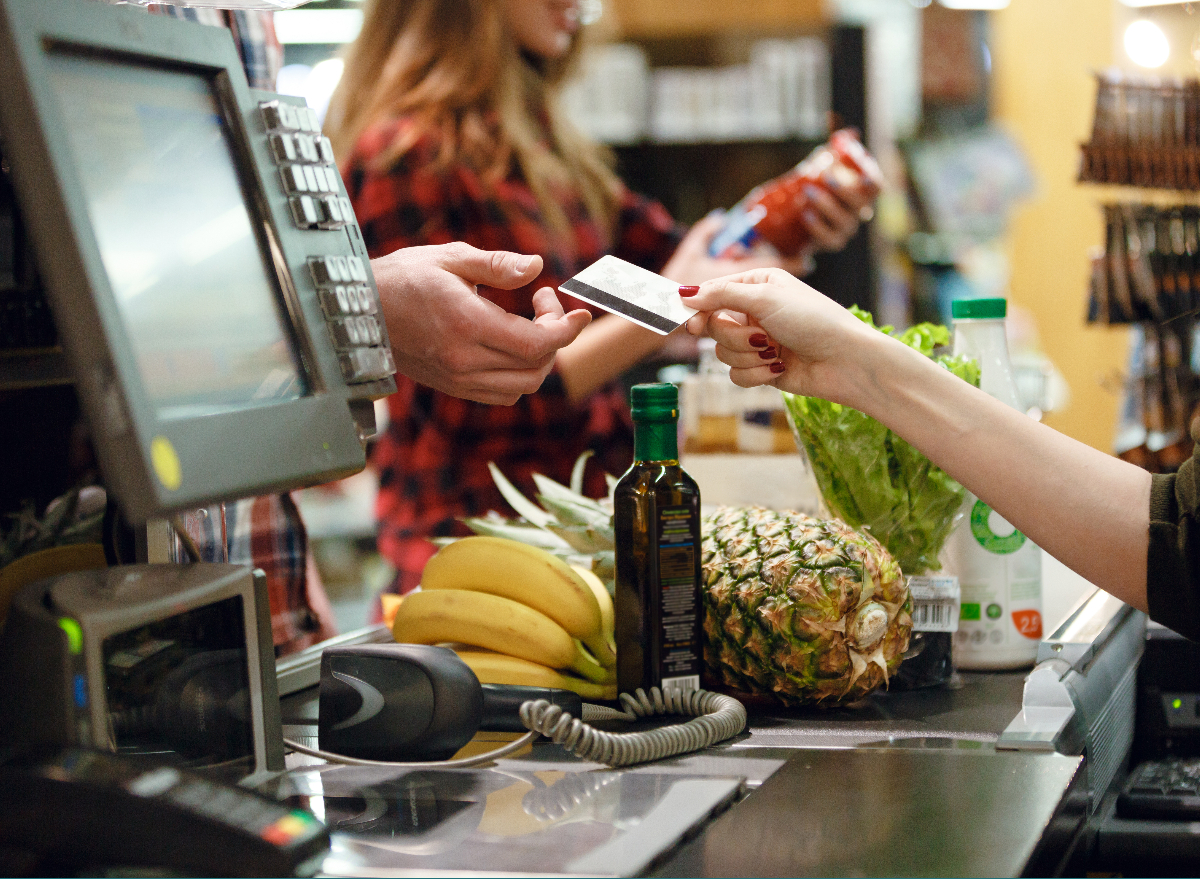 While grocery receipts, in general, have been making most shoppers wince, there is one item in particular that has catapulted in price. So much so, you might be thinking about skipping breakfast altogether.
Eggs have seen an astronomical price increase—more than any other item at the supermarket. According to the most recent Consumer Price Index inflation report from the U.S. Bureau of Labor Statistics, the breakfast staple is now 30% more expensive than it was at this time last year. 
While the price hike is due to a combination of factors—including gas prices that have spiked transportation costs—cartons of a dozen have been affected by a bird flu outbreak that has particularly hurt egg-laying hens. The hens have been put down in mass culls, particularly in the state of Iowa where over 13 million birds have been affected, according to the USDA. 6254a4d1642c605c54bf1cab17d50f1e
Across the U.S., 40 million birds in total have seen the ravages of avian flu, with 186 commercial flocks testing positive. While the number of birds confirmed infected is decreasing from in April when it was at its peak, prices on products are still high as suppliers work to catch up with demand.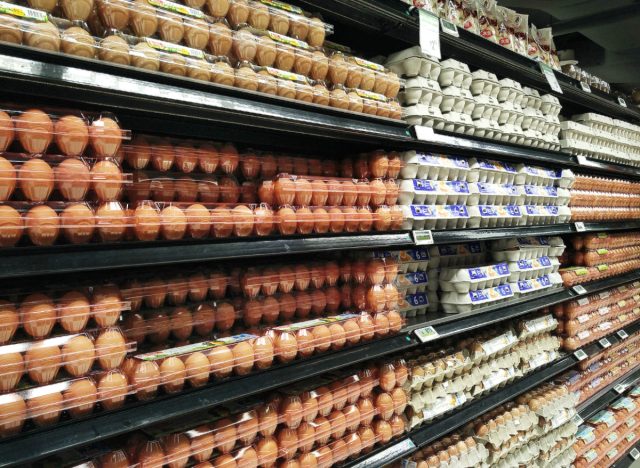 This outbreak hasn't reached the levels of disaster that an epidemic did in 2015. At the time, avian flu involved 50 million birds, about 10 million more than it has currently. However, it took over a year for the egg industry to be able to recover. According to Bloomberg, this time around the effects could last even longer as farmers could decide to make a transition to cage-free production.
Avian flu isn't known to infect people, so there isn't much of a chance shoppers will get sick. While there have been some rare cases of transference, it has been limited to those working with the animals, according to the CDC. 
Additionally, the CPI report says that inflation for grocery items is now 12% higher than it was during this time in 2021, rising from 8.5% in April. Outside of eggs, the index reports that meats, poultry, and fish have seen the second-highest increase over a 12-month period, rising 14.2%.
Walmart is doing away with McDonald's and branching out. Check out This Fast Food Chain Just Opened Another Location Inside Walmart.
Amber Lake
Amber Lake is a staff writer at Eat This, Not That! and has a degree in journalism from UNF in Jacksonville, Florida.
Read more about Amber