The FDA Just Announced These 5 Dangerous Grocery Recalls
Several illnesses have been reported.
While some grocery store items are disappearing from shelves as a result of discontinuations and shortages, others are being recalled by manufacturers. Thankfully, the U.S. Food and Drug Administration (FDA) keeps Americans up to date on important food safety concerns.
The latest list of recalled supermarket products includes snacks, produce, desserts, and even baby food.  To keep your family safe, be sure to check your fridge, freezer, and pantry for items on this list of five recently recalled products.
Related: This Restaurant-Related Salmonella Outbreak Keeps Getting Worse and Spreading to More States
Nestlé Nature's Heart 1.5 Ounce Products
Nestlé Professional is recalling several Nature's Heart 1.5-ounce fruit and trail mix products that could contain undeclared peanuts. Two people with peanut allergies who consumed the Nature's Heart Mango Turmeric Cashew Glazed Mix and Superfoods Trail Mix reported "mild reactions," according to an allergy alert posted by the FDA. Though no severe illnesses were reported, four products have been pulled from shelves out of an abundance of caution.
Simple Mills Find Ground Sea Salt Almond Flour Crackers
Certain boxes of Simple Mills Find Ground Sea Salt Almond Flour Crackers are being recalled due to the presence of undeclared milk. Anyone with an allergy or sensitivity to milk who unknowingly consumes these crackers could have an adverse reaction. So far, there is "one report of a consumer experiencing mild symptoms."
The crackers in question were sold nationwide in individual boxes or as part of 3- or 6-packs via brick-and-mortar retail stores, direct delivery, and e-commerce sites, according to the recall notice.
Related: To get all of the latest recall news delivered right to your email inbox every day, sign up for our newsletter!
Fullei Fresh Bean and Soy Sprouts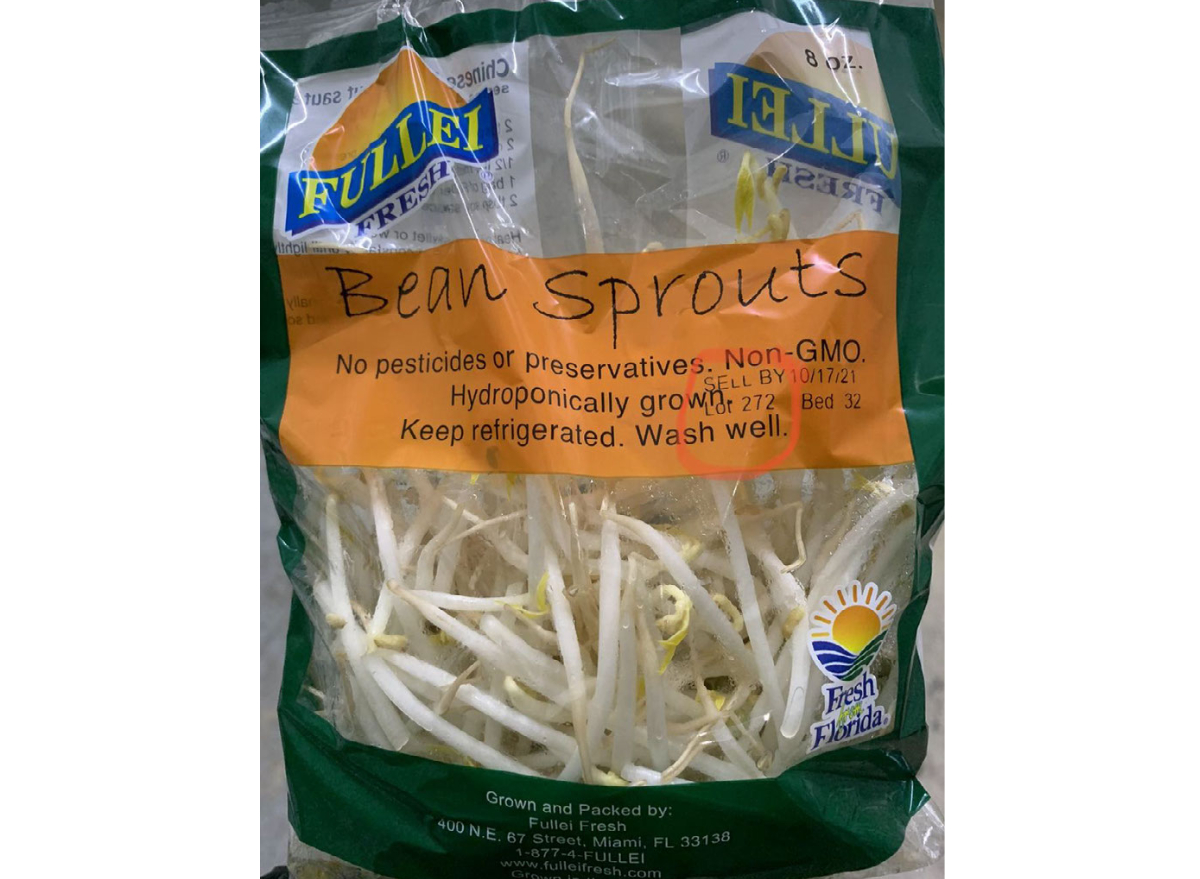 "The purpose of this announcement is to advise you that Fullei Fresh is voluntarily recalling bean sprouts and soy sprouts as a precaution due to possible exposure to listeria monocytogenes," a recently posted announcement by the FDA said. "They were harvested and shipped to distributors between Sept. 14 and Oct. 5, 2021. Both conventional and organic bean sprouts, as well as soy sprouts, are voluntarily recalled."6254a4d1642c605c54bf1cab17d50f1e
Unlike the aforementioned two recalls, no known illnesses related to this product have been reported.
Chocolate and the Chip Bakery Items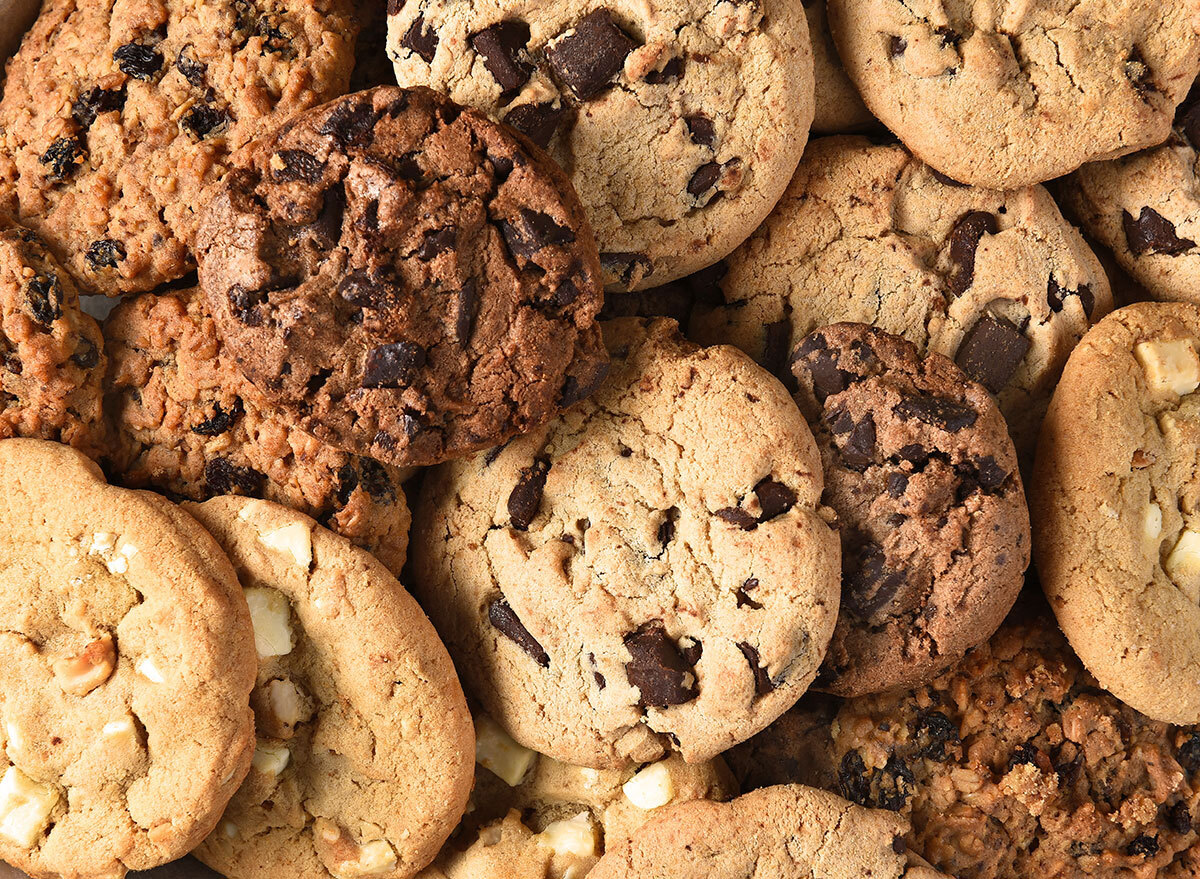 Several different bunt cakes, cookies, and rice crispy treats sold in 22 states are being recalled because they may contain undeclared milk, soy, tree nuts, and wheat. "Subsequent investigation indicates the problem was caused by a mistake made on the owners [sic] behalf and not having the proper protocol for distributing and labeling baked goods under the proper regulations," a recall notice posted by the FDA said.
To view a full list of the recalled items and the states where they were sold, click here.
Parent's Choice Rice Baby Cereal
"A sample from three production lots of Parent's Choice Rice Baby Cereal tested above the guidance for naturally occurring inorganic arsenic," a recall notice posted by the FDA recently revealed. The 8-ounce boxes were sold after April 5, 2021, and they include ones with "best if used by" dates of  JUN 24 2022, JUN 25, 2022, or NOV 30, 2022.
Research has shown that reducing exposure to toxic substances is important for babies' brain development. Thankfully, no illnesses have been reported.
For more about what's on your grocery list, check out:
Costco Just Added These 6 Grocery Items to Its Website

Price Hikes Are Making This Grocery Store Food Soar In Popularity

America's Second Largest Burger Chain is Debuting a New Grocery Store Item
Amanda McDonald
Amanda has a master's degree in journalism from Northwestern University and a bachelor's degree in digital journalism from Loyola University Chicago.
Read more about Amanda