Shoppers Are Noticing These 9 Shortages at Their Local Grocery Stores
It's basically your entire grocery list.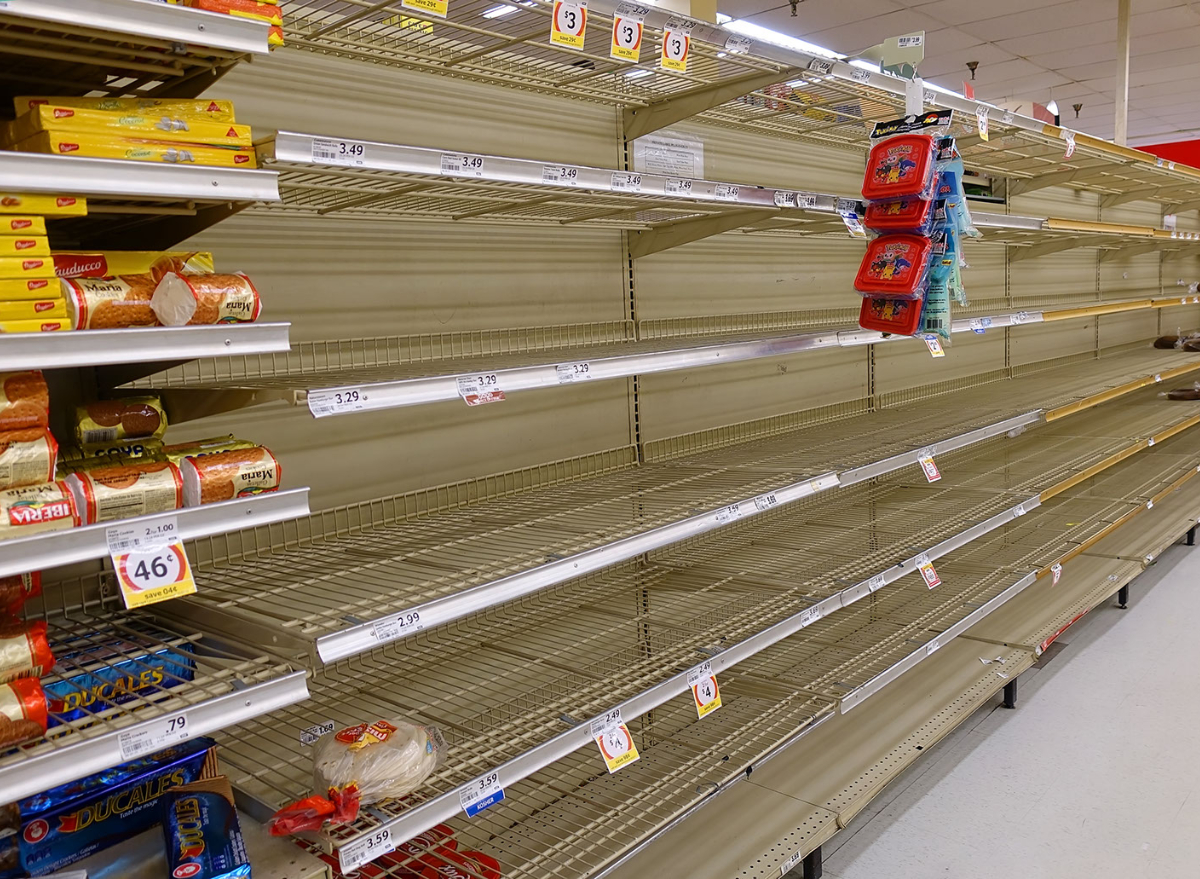 Shortages of beloved products at grocery stores are pretty much to be expected nowadays. As one shopper on Facebook puts it, "The shelves have been bare off and on for about 2 years."
Taste of Home asked Facebook users earlier this week if they're experiencing food shortages at their supermarkets, and more than 2,000 people chimed in the comments section. As expected, a majority of respondents applied in the affirmative. However, some shared creative ways of sourcing groceries ahead of the holidays.
"I have a running list of things I want on hand for holiday baking, and am buying a couple of items each week if they are in stock," one shopper explains. "Not hording, just getting what I will need."
Interested in doing the same? Here are the items on your grocery list that you should stock up on—if you're lucky enough to find them at your neighborhood store.
Related: ALDI Says These 10 Items Are Facing Delays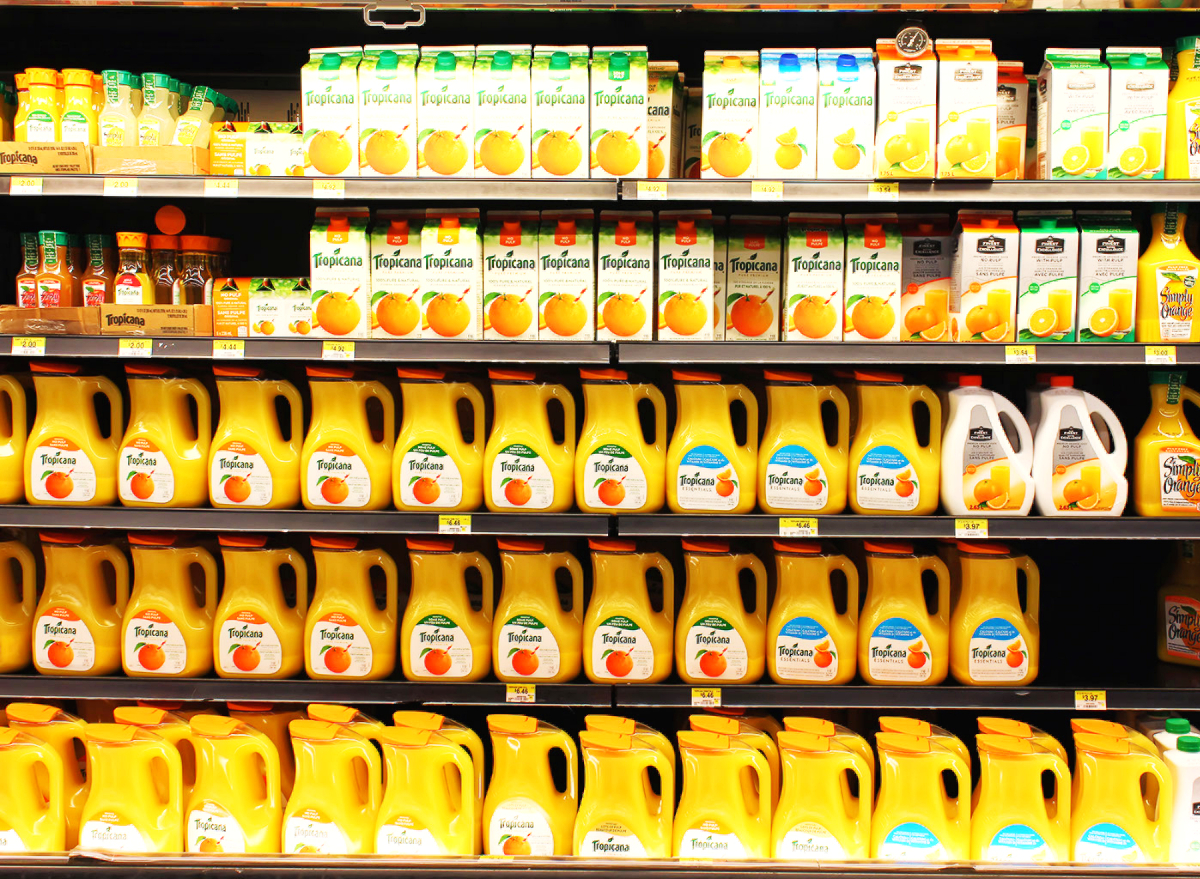 Several individuals report that juice products—including apple juice and lime juice, as well as bottled juices and juice boxes—are hard to find right now. Many of these items are lunchbox staples, so maybe the back-to-school rush has something to do with it.
Water is another grocery staple that's hard to find these days, and reports of shortages continue to circle on social media. Shoppers in the Taste of Home Facebook thread report trouble finding bottled water at grocery stores, as well as purchase limits.6254a4d1642c605c54bf1cab17d50f1e
Back in July, Costco was spotted limiting the number of cases of water that members could buy on trips to the warehouse. "We are currently out of water," a photo of an in-store sign shared on Reddit said. "There is not yet an ETA for our next delivery. We apologize for the inconvenience."
Related: To get all of the latest grocery store news delivered right to your email inbox every day, sign up for our newsletter!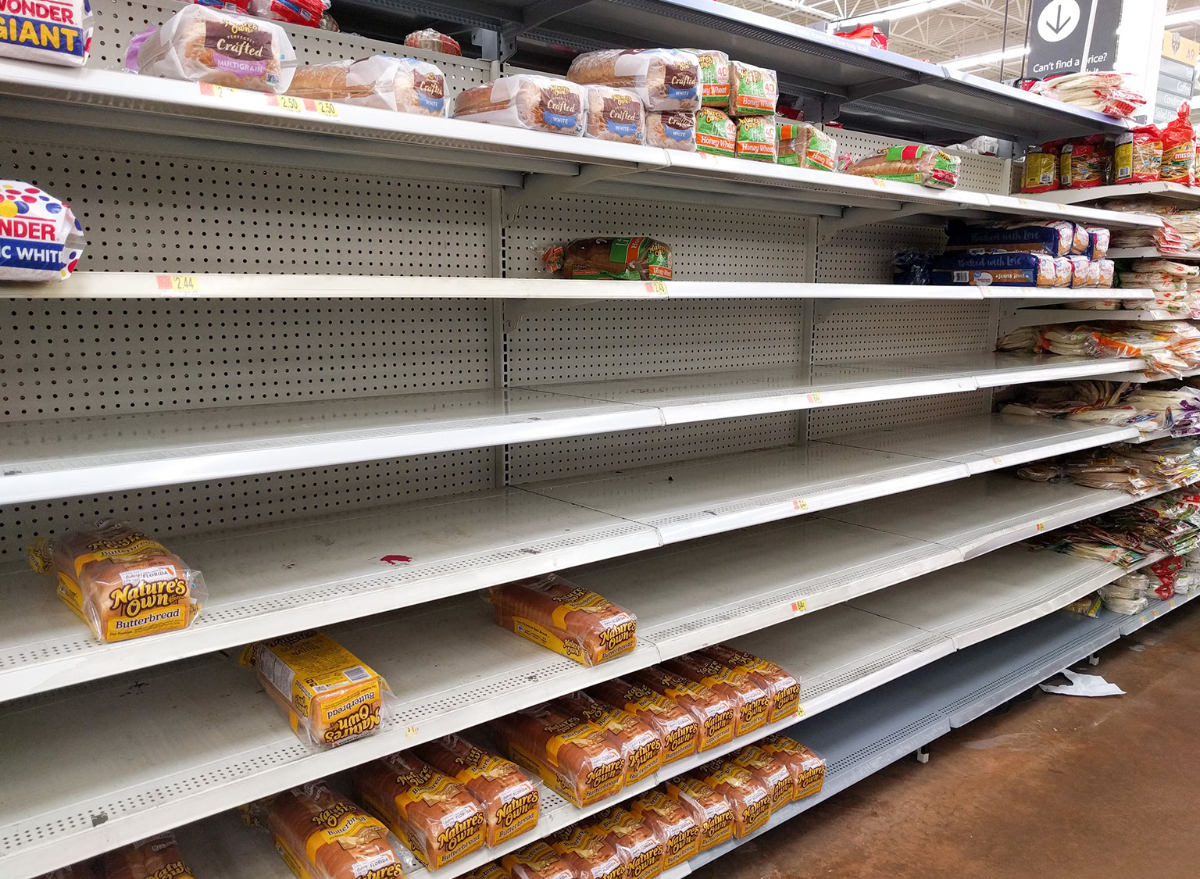 Quite a few respondents to Taste of Home's Facebook inquiry also can't find bread. "Where is it all?" One individual wants to know.
Even if you can get your hands on your favorite loaf, a megadrought might be "driving up the price of your bread," according to the North Coast Journal. So not only could bread be scarce, but I also might have to pay more for it? Maybe it's time to break out that sourdough starter again . . .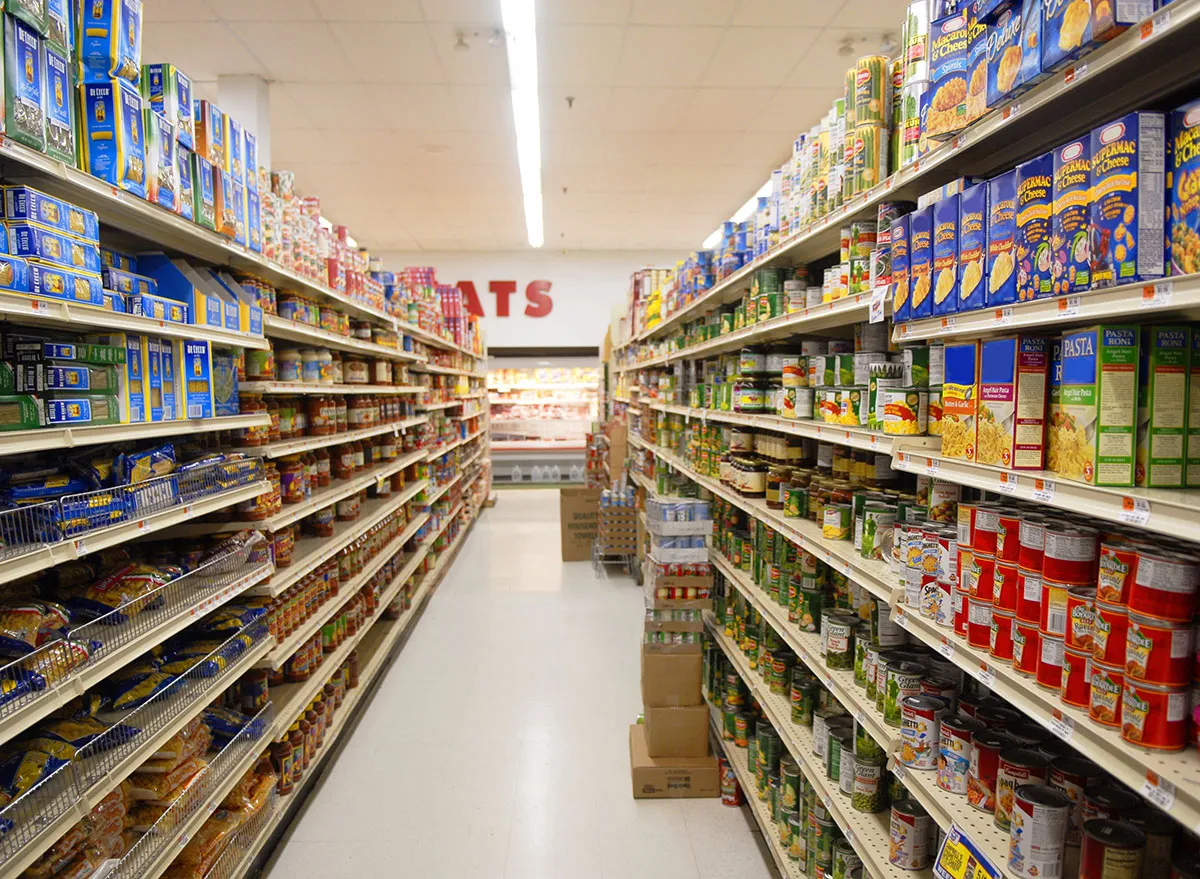 Durum wheat is an ideal ingredient to use for pasta and bread. Thanks to extreme weather, supplies of durum wheat are currently low. As a result, experts have predicted new pasta shortages, and some shoppers already appear to be seeing the impact.
"I noticed the pasta section in particular was getting sparse," one individual reports on Facebook.
Related: These Are the Worst Pasta Sauces on the Planet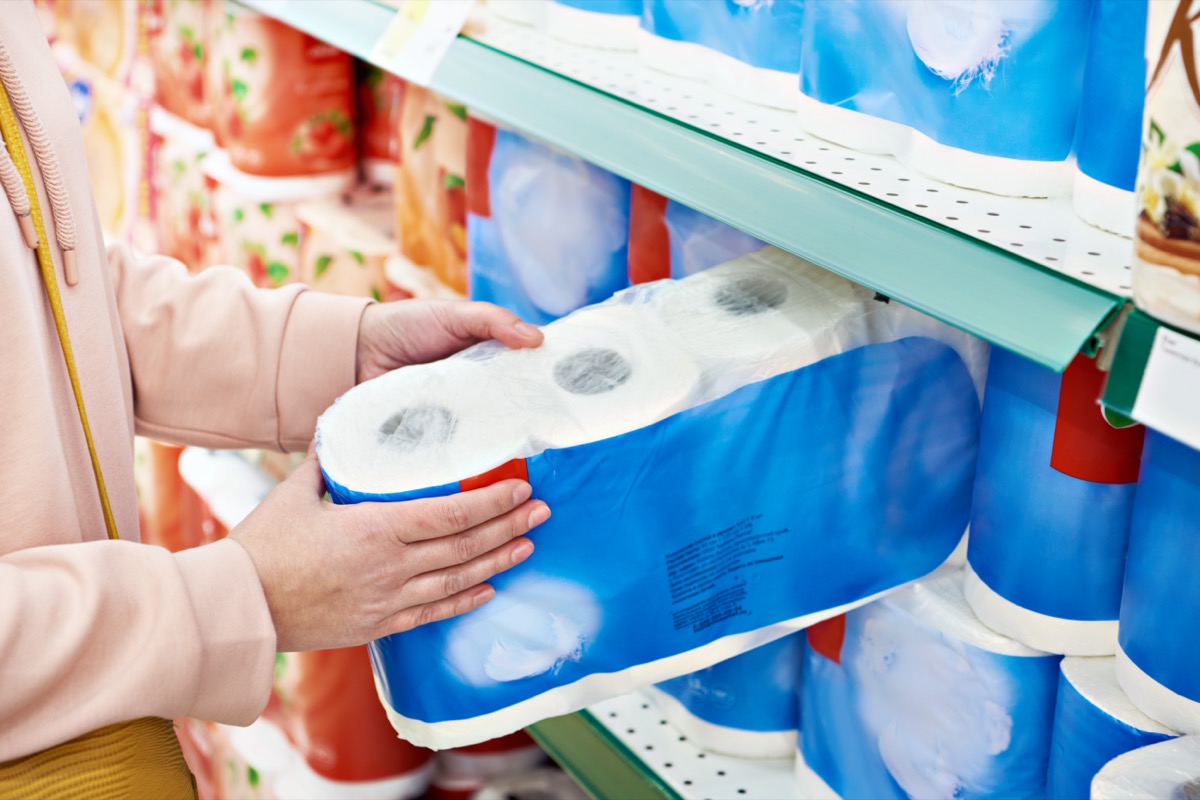 Many shoppers are spreading the word about purchase limits on toilet paper at Costco and other grocery stores. As you likely remember, toilet paper was extremely difficult to find last year amid lockdowns and panic purchases.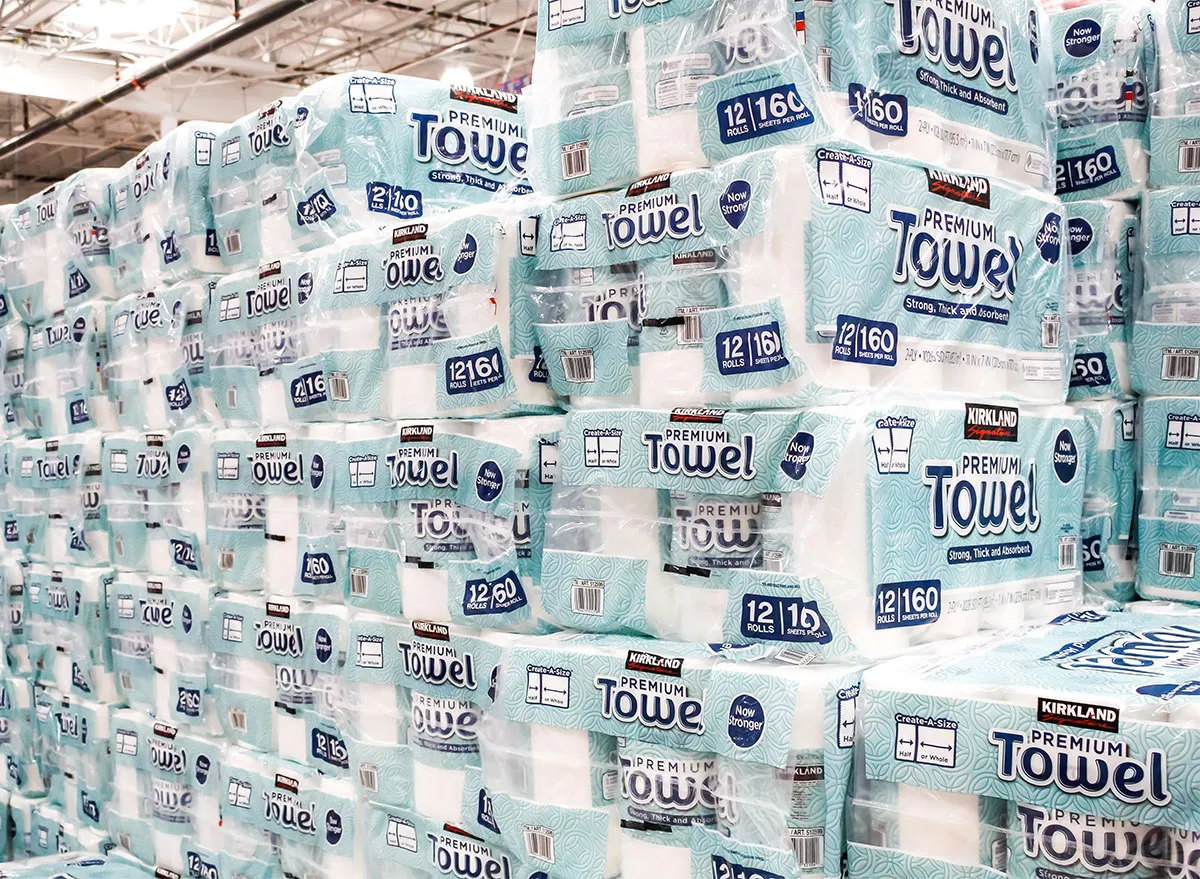 Purchases of paper towels—another hard-to-find commodity during quarantine—are also being limited right now. Despite these one- or two-pack limits, many shoppers in the Facebook thread say they're having trouble finding some.
Kraft announced last year that it was going to halt some products as it ramped up production of its most in-demand items. This meant the kid-famous Lunchables got a boost, but shoppers are currently having trouble finding them on grocery store shelves after demand skyrocketed at the start of the school year.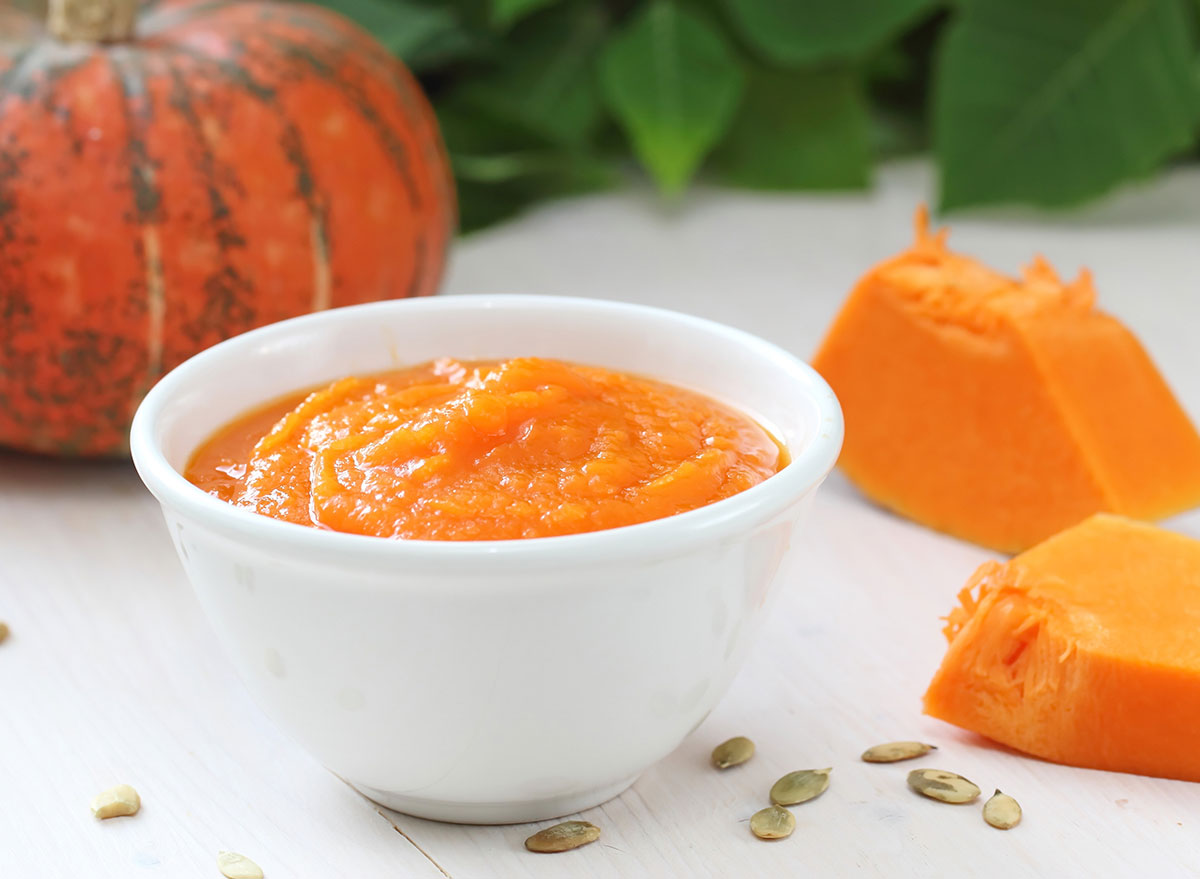 Pumpkin purée was hard to find last year after drier-than-normal conditions meant farmers couldn't plant seeds until later than normal. This year, a fungus is impacting pumpkin plants in Illinois, which supplies the vast majority of canned pumpkin sold nationwide.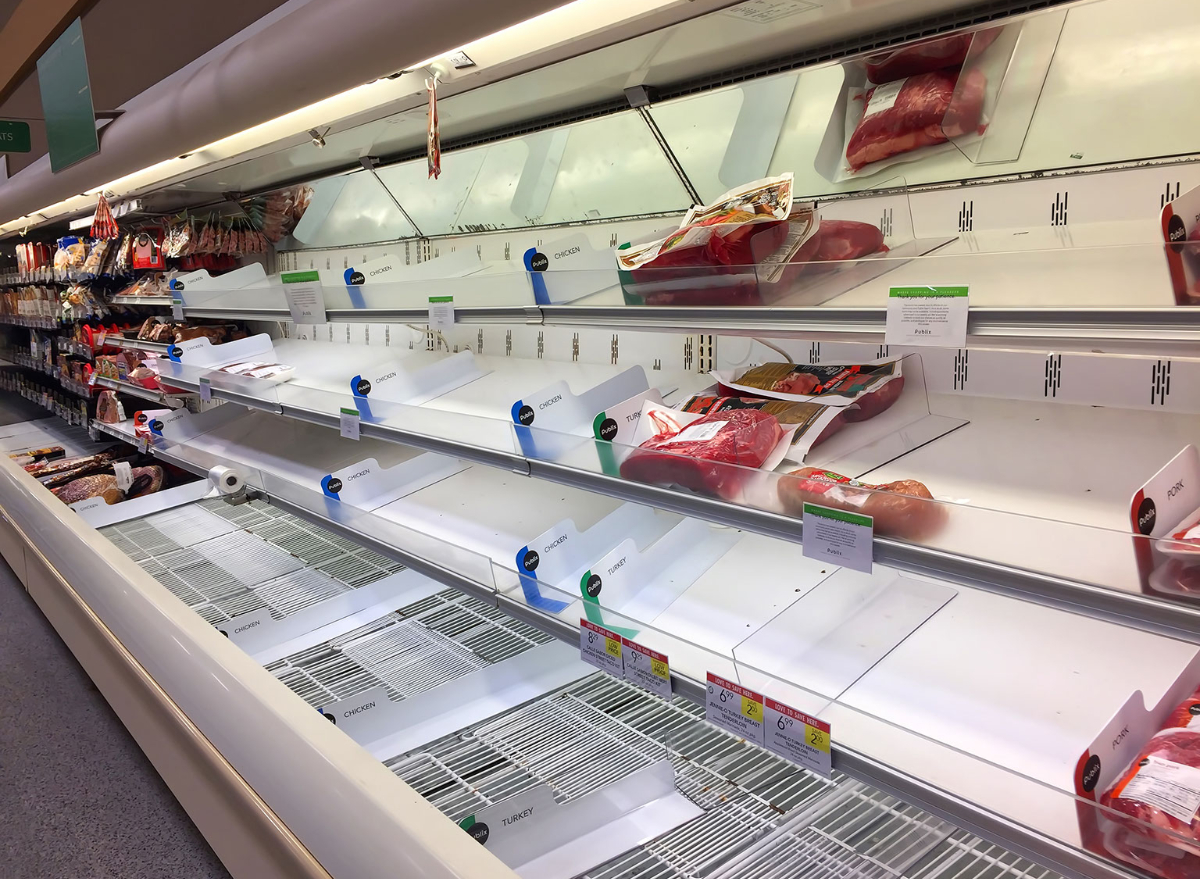 Some shoppers also report meat shortages, as well as more expensive prices. One person says they're "stocking up on meat and canned goods before they get any higher in price." Another notes that the "meat selection has changed," and the "price of beef and bacon has gone way up."
That's nothing new—here's why meat prices may rise even more.
What else is happening at your local grocery store? Check this out:
America's Largest Grocery Chain Is Changing Its Mask Rule

These Two Popular Grocery Chains Are Closing Earlier Due to the Delta Variant

This Grocery Chain Is Looking More Like Costco Thanks to Some Major Changes
Amanda McDonald
Amanda has a master's degree in journalism from Northwestern University and a bachelor's degree in digital journalism from Loyola University Chicago.
Read more about Amanda