Shoppers Say These 4 Grocery Items Are Skyrocketing in Price Right Now
Three of these items are likely on your breakfast list.
Few trips to the grocery store are a walk in the park nowadays, thanks to issues such as purchase limits, shipping delays, and shortages of your favorite items. Retailers like Costco are doing all that they can to keep items in stock, but there's another issue on the rise as these problems boil over.
Taste of Home recently asked Facebook users if they're experiencing food shortages at their local supermarkets, and thousands of shoppers chimed in the comments section. Whether their store shelves were empty or full, many commenters also reported one thing in common: rising grocery bills. In particular, they're noticing that four grocery staples are skyrocketing in price right now—and these upticks may make it harder to get breakfast on the table for your family.
Related: These 4 Beloved Foods Are Returning to Grocery Stores for the First Time in Years
Bacon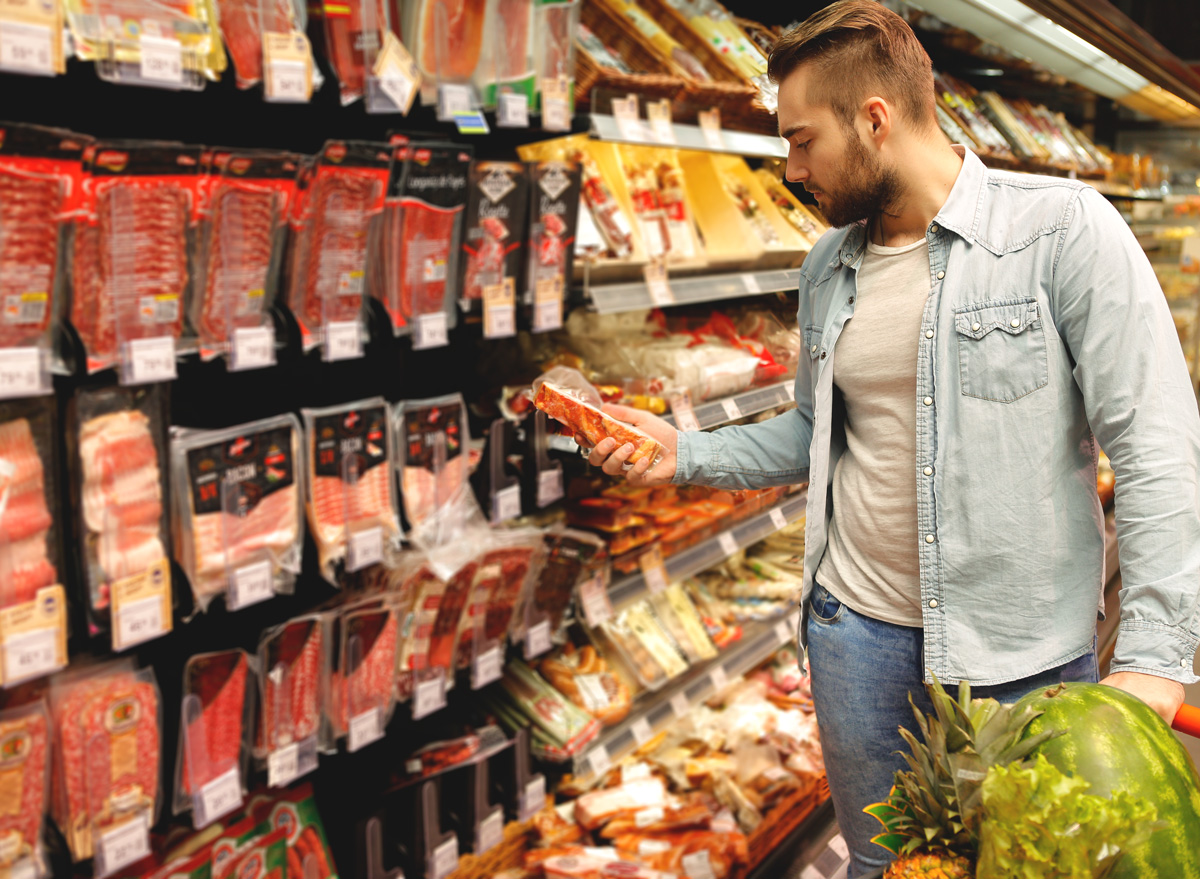 Bringing home the bacon has cost more in recent months due to the lingering effects of supply chain disruptions amid increased demand. Before the start of summer, experts told Business Insider that the "after-effects of last year's disruption" would keep both bacon and hot dog prices high. And here we are—pork has had "the largest relative price increase" from 2020 to 2021 (5.4%), according to the U.S. Department of Agriculture (USDA).
Shoppers commented on the Taste of Home Facebook post that they're paying double for bacon right now. In fact, one individual claimed that they recently purchased two pounds of Applewood bacon for the "absolutely crazy high" price of $27.00.
Milk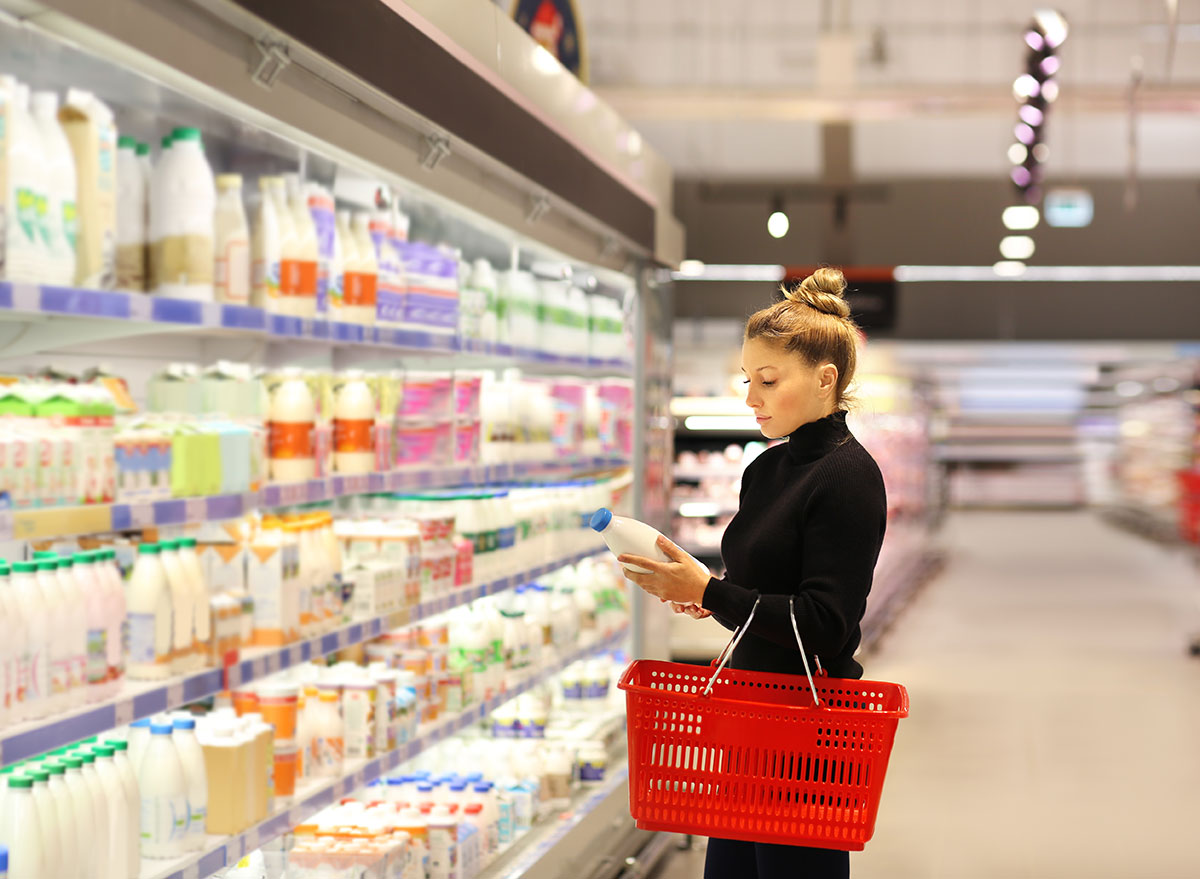 Grocery shoppers in some of the largest cities in the U.S. have consistently been paying more for a gallon of milk since the beginning of the year. Recent USDA data shows that sticker prices increased to an average of $3.71 per gallon of whole milk and $3.67 per gallon of 2% in August, with some relief coming in the form of a few cents in September. At almost $5 a gallon, the cities on the list paying the most for milk right now include Kansas City, Mo., Philadelphia, and Washington.
Related: To get all of the latest grocery store news delivered right to your email inbox every day, sign up for our newsletter!
Eggs
The cost of a dozen eggs has spiraled like a rollercoaster since the start of the pandemic. It cost an average of $1.35 for a carton of 12 large eggs in September, which was the highest average for the month in a few years, according to USDA data. Some shoppers on Facebook reported paying up to $5, but the most recent data shows a year-over-year downtick in advertised prices to consumers for the first week of October—so we'll see how the month trends.6254a4d1642c605c54bf1cab17d50f1e
Meanwhile, there have also been issues with the birds themselves—not just their eggs. Tyson, the second-largest chicken processor, attributed high demand and a problem with its roosters to shortages of chicken at fast-food chains like Bojangles and KFC.
Beef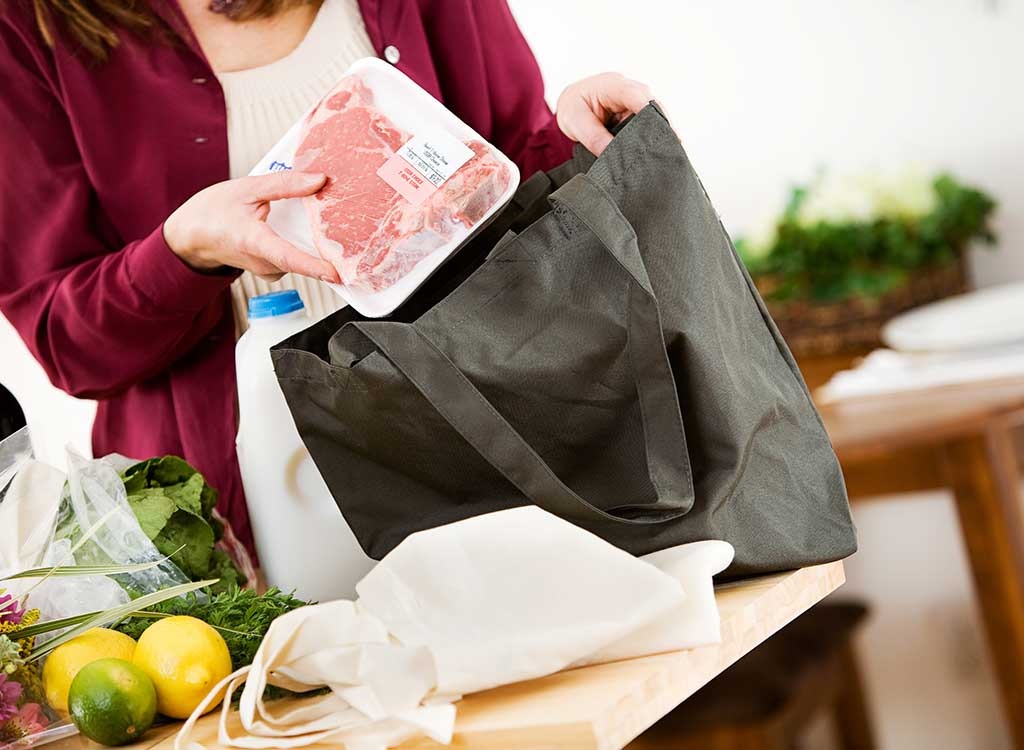 Beef is another type of meat that has jumped up and down in price over the last year and a half, and shoppers are noticing that it's more expensive than ever right now. "Beef prices are insane," one person commented on the Taste of Home Facebook post.
And official numbers confirm what they're seeing on the ground. The retail value of beef in August 2021 was $7.63 per pound, up from $6.49 the year prior, according to the USDA. When was the lowest sticker price in the last two years? October 2019, when a pound of beef was only $5.89.
What's else is happening at your local grocery store? Check this out:
This Low-Cost Grocery Store Is Expanding to a New State

America's Largest Grocery Chain Is Changing Its Mask Rule
Amanda McDonald
Amanda has a master's degree in journalism from Northwestern University and a bachelor's degree in digital journalism from Loyola University Chicago.
Read more about Amanda