Every Item Costco Has Discontinued in 2023
Kiss these Costco food and kitchen items goodbye.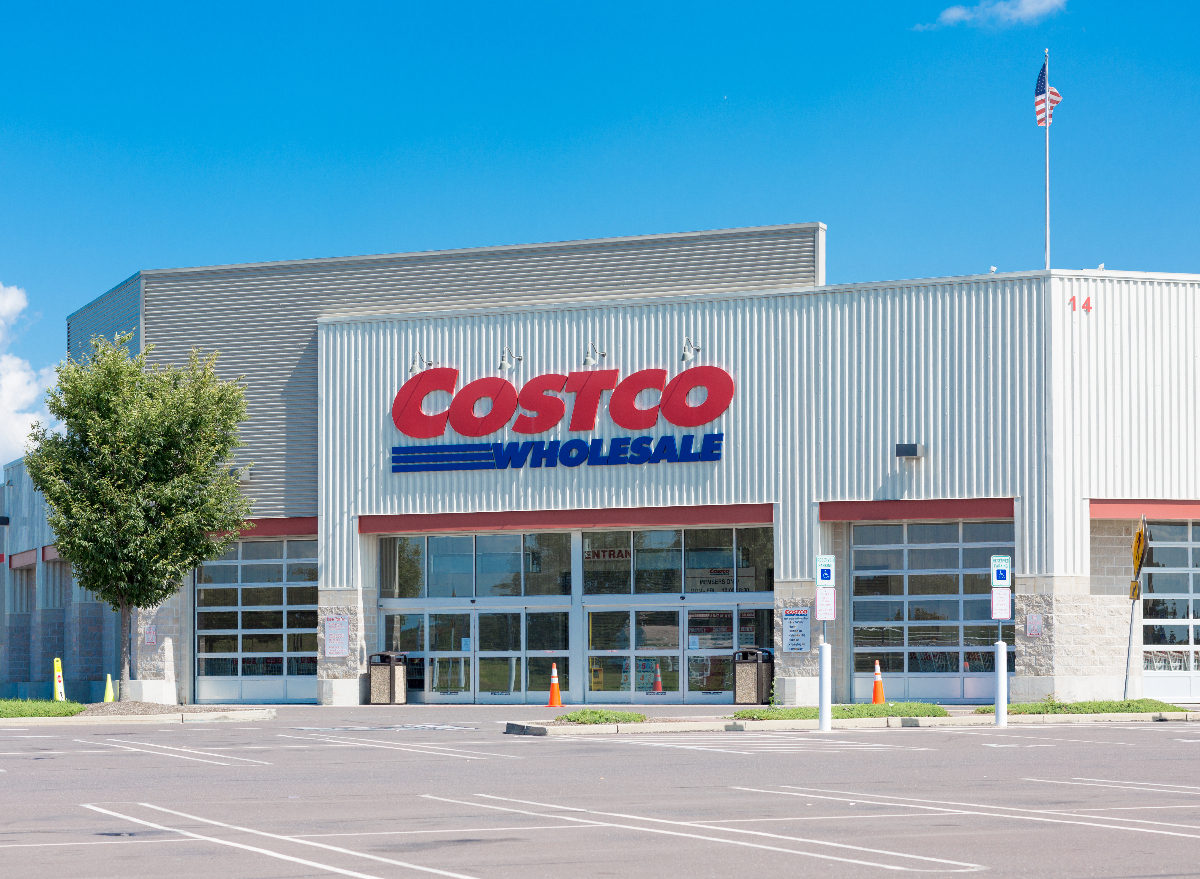 Apparently, it's spring cleaning time at Costco. The warehouse club is known for cycling products in and out at astonishing rates, always keeping unexpecting members on their toes.
Fall and winter of 2022 saw their fair share of product layoffs in the grocery department, and so far 2023 is following along to the same tune. The club bid goodbye to Christmas treats, welcomed in and then ushered out Valentine's Day goodies, and an array of kitchen tools and supplies have also turned up with the dreaded "death star"–the posted black asterisk signaling that an item will be taking a trip to the land of no return.
Read on to find out what other food and kitchen items Costco has discontinued in 2023. And, if by any chance they're still available, don't pass them up on your next trip.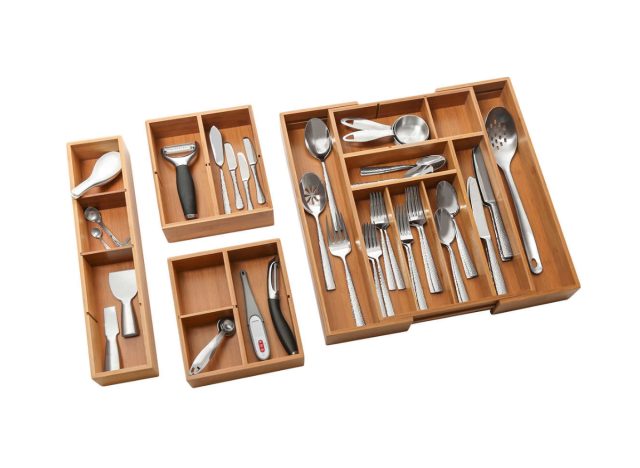 Instagrammer @costco.love wasn't spreading love but rather some very distressing news to the Costco community in two posts from late January and early February. The combined posts shared a slew of death stars splashed on price tags across the warehouse. And, one area hit hardest was kitchen supplies and tools. The following items unfortunately made the list of products being discontinued:
Seville Classics 4-Pc Bamboo Expandable Drawer Organizer
Cangshan L Series Knife Set 12-Piece
Baum Mums Serving Set 2-Piece
Ceramic Oven to Table Serving Set 3Pc
ORII 20 Jar Spice Rack
Mikasa Essex/Emile Flatware 45-Piece
Instagram's @costcofans dug the (kitchen) knife in even deeper by tacking on these additional items:
Overandback Stoneware Serve Bowls 4-Pack
Baum Mums Dinner Bowls 4-Pack
Bia Soup and Sandwich Set of 4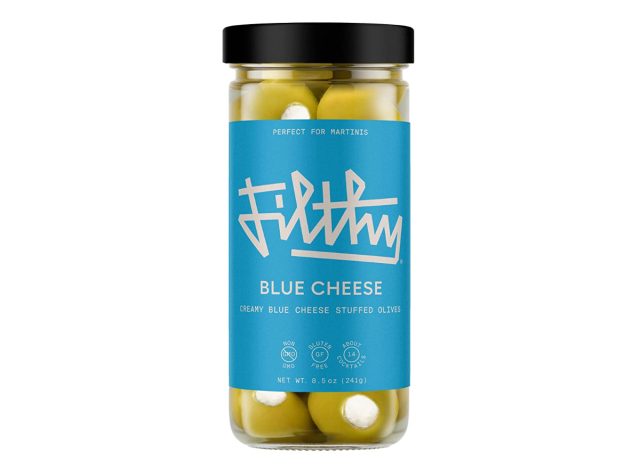 The early February post from @costco.love also foresaw the disappearance of a few products by the brand Filthy. The company specializes in all things cocktails from drink mixes and starter kits to syrups and garnishes. But sadly, a few of these cocktail garnishes are now being taken off the Costco menu, leaving Kirkland's vast selection of liquors feeling very lonely.6254a4d1642c605c54bf1cab17d50f1e
Filthy Blue Cheese Olives
Filthy Wild Amarena Cherries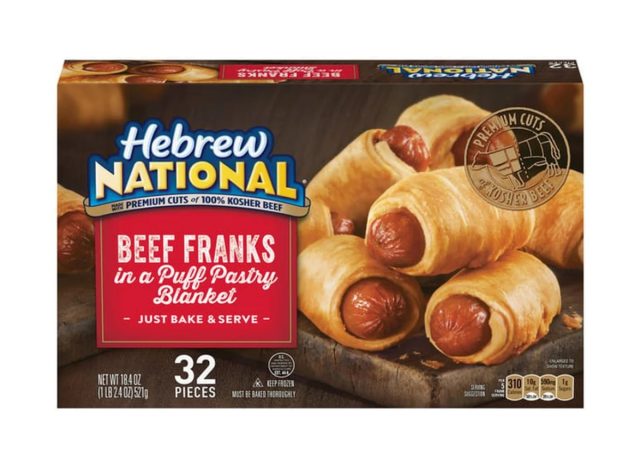 The @costco.love death march continued, moving into Costco's frozen food aisle. It was discovered that the following fan-favorite appetizer and beloved sandwich kit have been dropped from Costco's inventory as of 2023:
Hebrew National Franks in a Blanket
East Coast Seafood Lobster Roll W/Brioche
Although not frozen selections, a few other more healthful and organic savory items were found to be discontinued. Living up to her name, @costco_clearance_queen was the one to spot these discounted foods:
Tiberino Orecchiette W/Broccoli Penne E/Pesto
Kinder's Organic Toasted Onion Dip Mix
Rhythm Organic Broccoli Bites
Cookies, Chocolates, and Other Pantry Desserts
Finally, @costco.love's rant came to an end with a collection of death starred desserts. Not surprisingly, a few more chocolates and cookies met their demise following Valentine's Day this year as well:
Kirkland Signature Praline Pecans
Via Emilia Gelato Macarons Assorted Flavor
Godiva Heart Cookies
Lindt Excellence Variety
Mightylicious Oatmeal Coconut Cookie
Pillsbury Mini Sweet Cinnamon Sugar Biscuit
Still in the sweet treat aisle, @costco_ clearance_queen delivered the bad news about a few more of her doomed royal subjects:
Rip Van Wafels Mini Wafels
Serendippity PBJ Stix
Classic Hard Candy Mix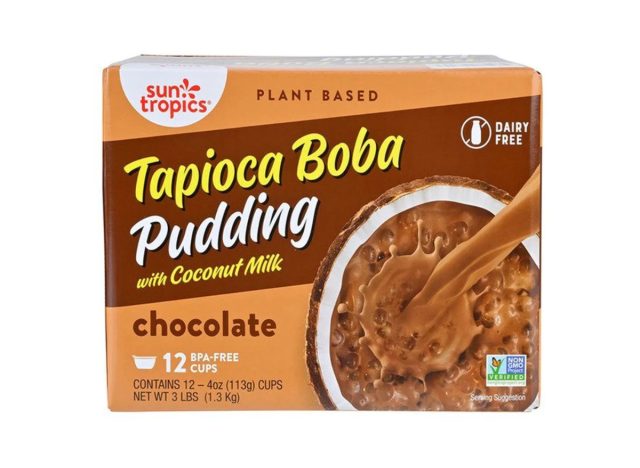 Before her reign ended, @costo_clearance_queen dropped a couple final bombs. She shared that Organic Thai Kitchen Coconut Milk 6 Packs would soon be stripped from shelves along with these convenient kid-approved snack cups:
Sun Tropics Chocolate Tapioca Boba Pudding
Del Monte Gut Love/Glow On Fruit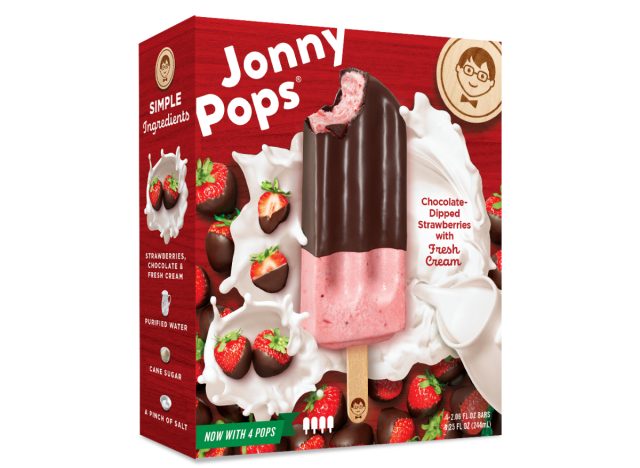 The Costco freezer section is losing a good one according to Instagrammer @costcobffs. The JonnyPops Chocolate Dipped Strawberry Pops were found marked with the dreaded asterisk in mid-February—again following Valentine's Day—indicating they were not to be restocked. Just another temporary holiday treat which had but a brief moment to shine under Costco's fluorescent lights.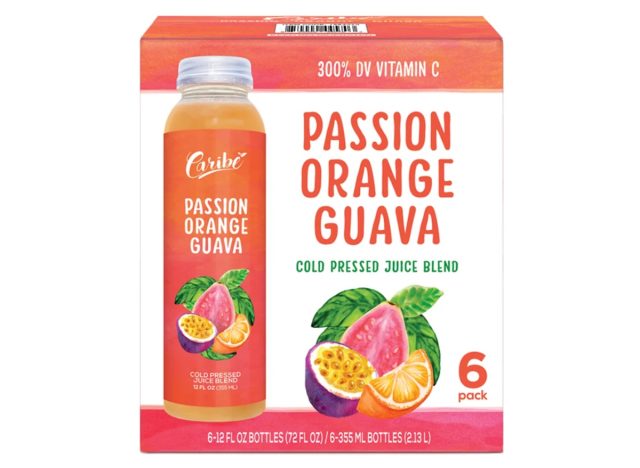 The Caribe Cold Pressed Passion Fruit Guava drinks, which come in packs of six, are one of the most recent Costco items to join the discontinued list. @costcobffs made this discovery late in March and took the news personally as she said it's her all-time favorite Passion Fruit Guava (or "POG" as she calls it). In her caption she wrote, "Don't take my @caribejuice POG away, @costco!" and simultaneously urged fellow POG lovers to stock up while they still can.