Shoppers Say These 5 Items Are More Expensive at Their Local Grocery Stores
We asked, and grocery shoppers answered.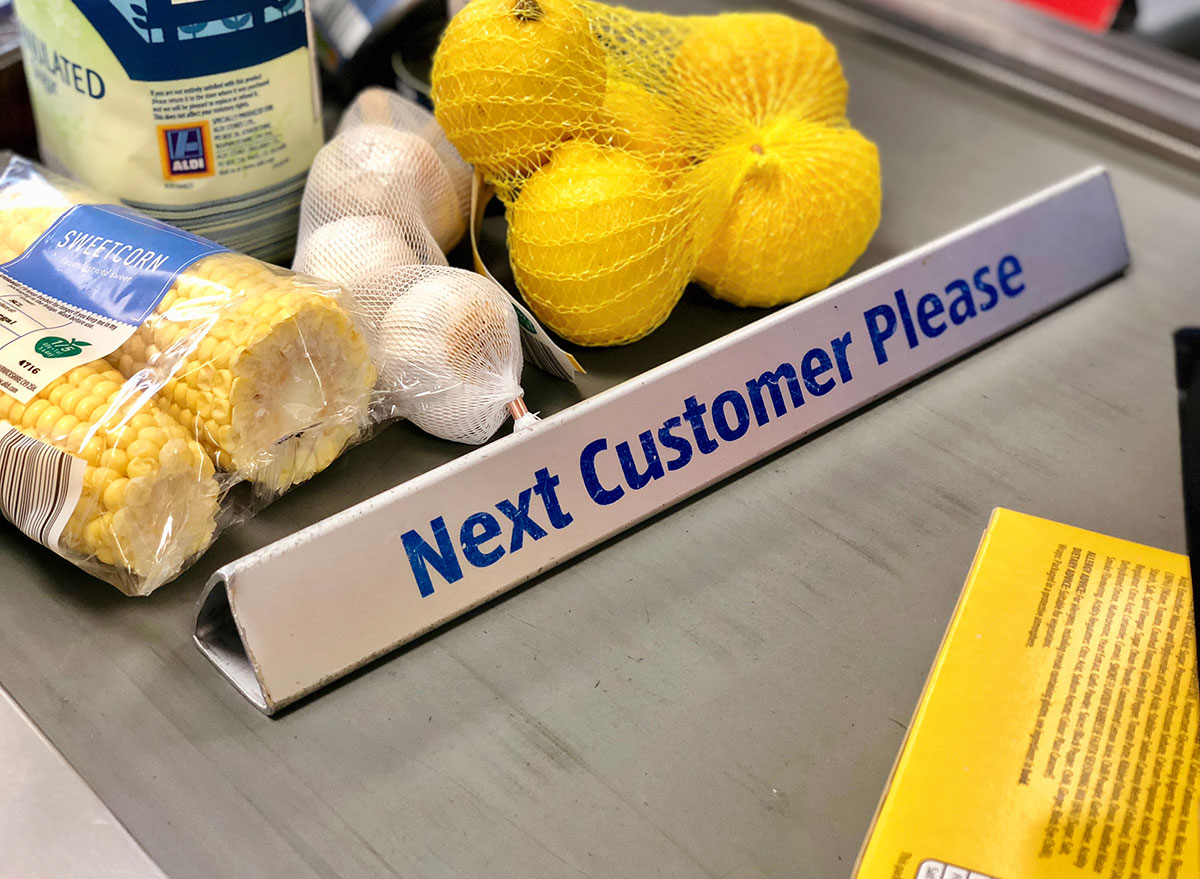 Millions of supermarket shoppers in the U.S. are struggling to fill up their carts right now because of shortages and product limits caused by ongoing supply chain issues. At the same time, many Americans are having a hard time checking off every item on their grocery lists due to price hikes on seemingly every store aisle.
Eat This, Not That! decided to go straight to the source to help readers across the country understand what items are more expensive at their local grocery stores right now. We asked our friends on Facebook the following question: "What grocery items have you paid more for recently?"
Our audience didn't hold back as they shared their experiences on the ground. Several respondents said "everything" or "anything with a barcode" is more expensive, forcing them to shop early for items when they go on sale. Others got a little bit more specific—here are the most frequently cited price increases among the 100+ comments.
Related: Shoppers Say This Is the #1 Best Grocery Store Chain for Holiday Appetizers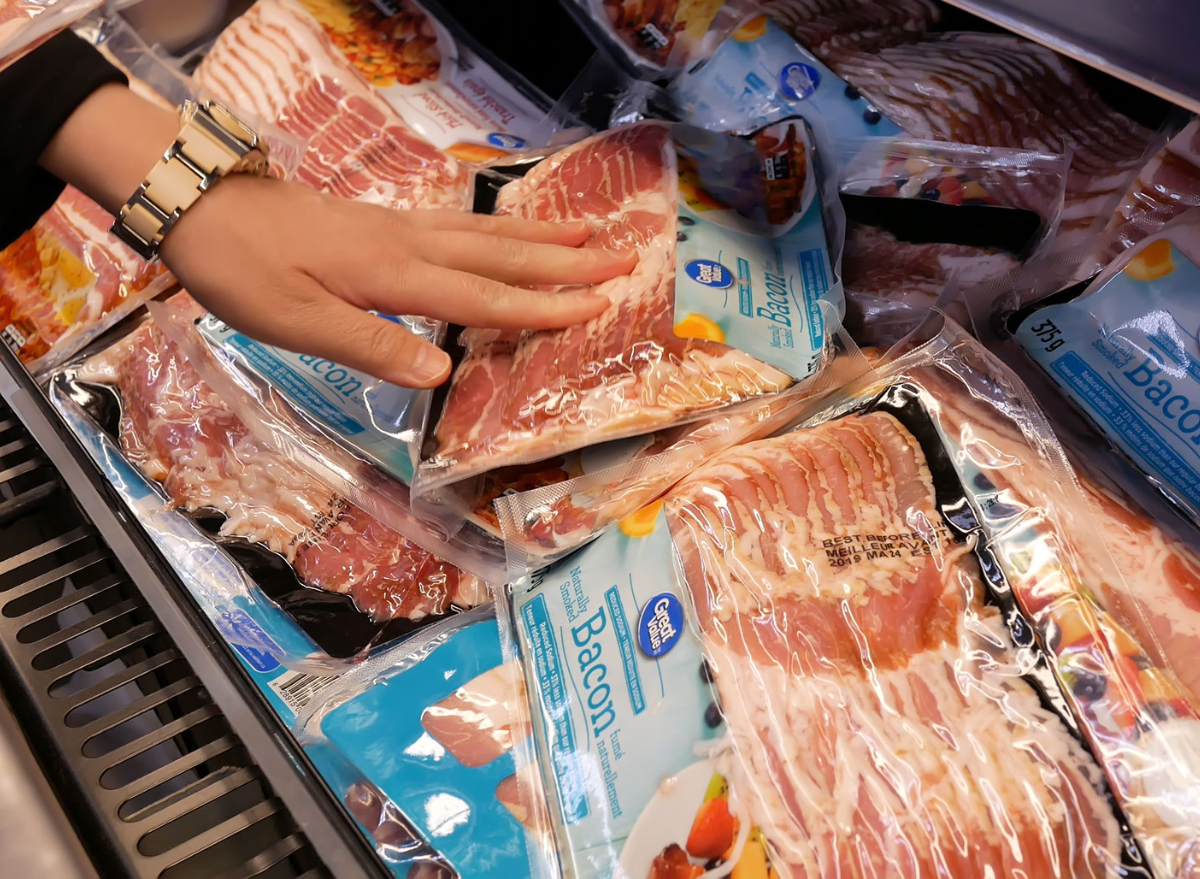 Americans need to bring home a lot of bacon if they're planning to buy some at the grocery store. That's probably why bacon was one of the most common responses to our question.
The price of bacon rose to $7.22 per pound in September, which is nearly $2 more than it cost at the same time last year, according to U.S. Bureau of Labor Statistics (BLS). In the grocery category, pork has experienced "the largest relative price increase" (5.4%) year over year, per the U.S. Department of Agriculture (USDA).
One shopper told us that they recently refused to buy bacon with a sticker price of $11.48. Another shopper wrote that they won't buy bacon unless it's on sale because they "don't need any grocery item that bad."
Other types of meat made the list, too. Beef, chicken, pot roast, ribeyes, and steak are all overpriced right now, according to shoppers.6254a4d1642c605c54bf1cab17d50f1e
Related: To get all of the latest grocery store news delivered right to your email inbox every day, sign up for our newsletter!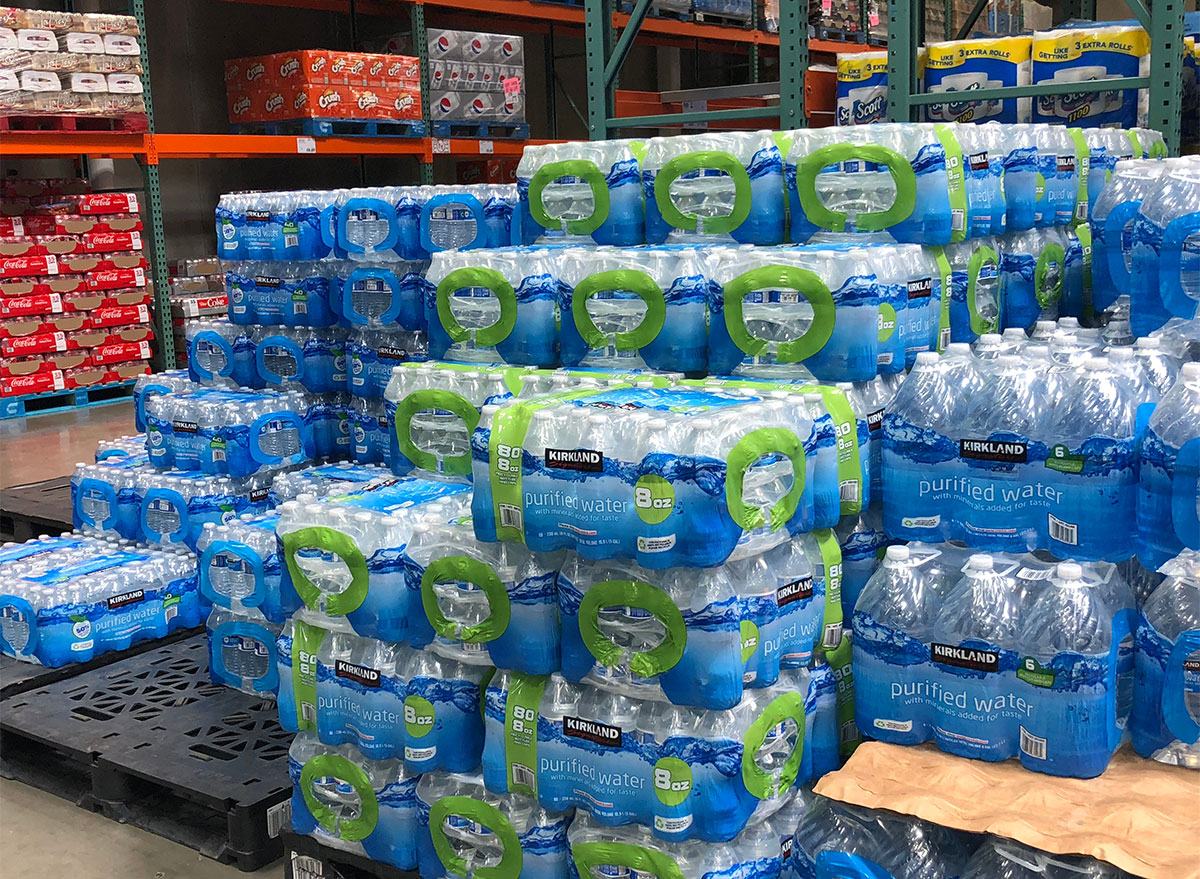 Months after stores like Costco put purchase limits on cases of bottled water, shoppers are still reporting high prices.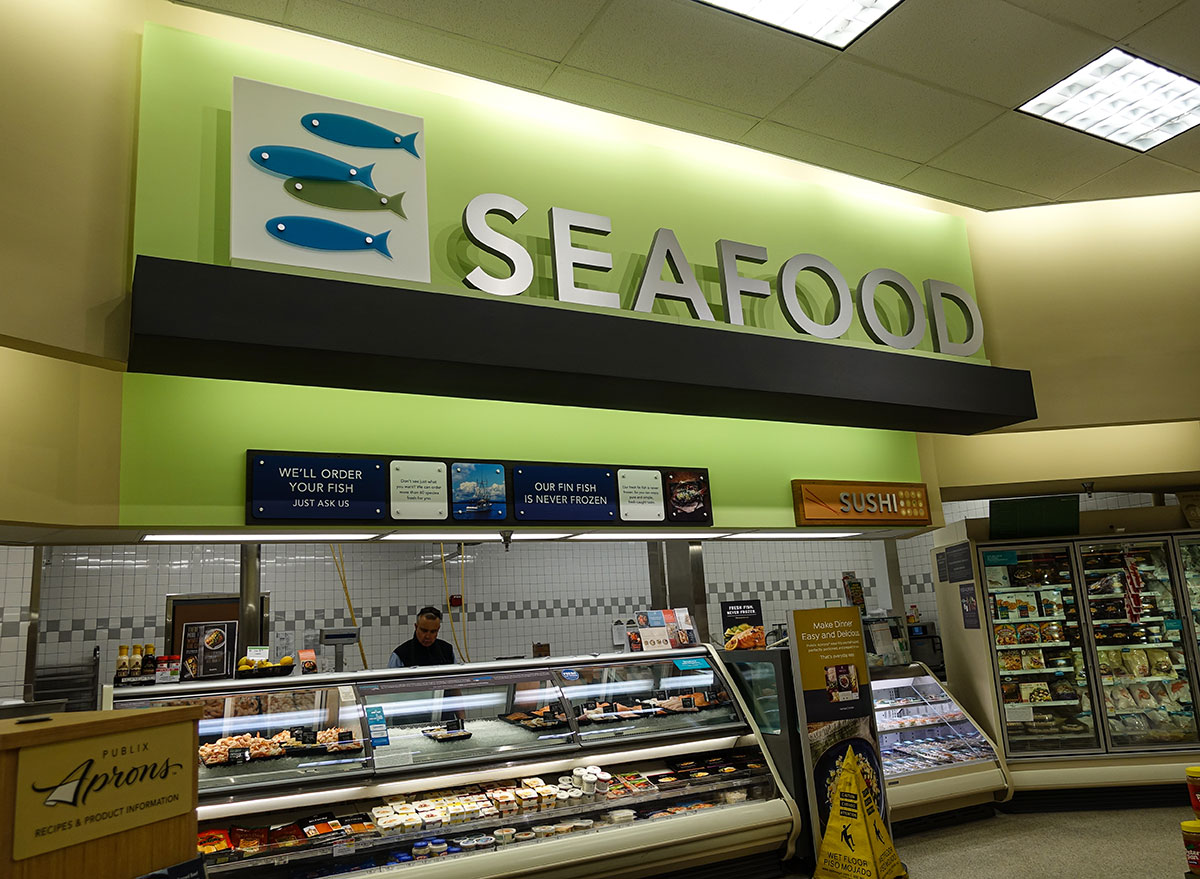 Similarly to meat, shoppers are noticing that seafood is generally more expensive right now. Demand for crab, fish, and more is the highest experts have seen in half a century as shoppers swap pricey meat cuts for seafood.
"Demand is up. Supply is down," Sacha Pfeiffer, host of NPR's Morning Edition said in July. "So prices have skyrocketed as much as 50%."
"There's less fishermen, less truck drivers to move the product," Samuel D'Angelo, a seafood distributor in Philadelphia added on the podcast. "These containers that bring the product in from overseas are in short supply, as well, because of the inability for these vessels to get to the port of destination."
Related: These Major Mistakes Caused the Decline of America's Largest Seafood Chain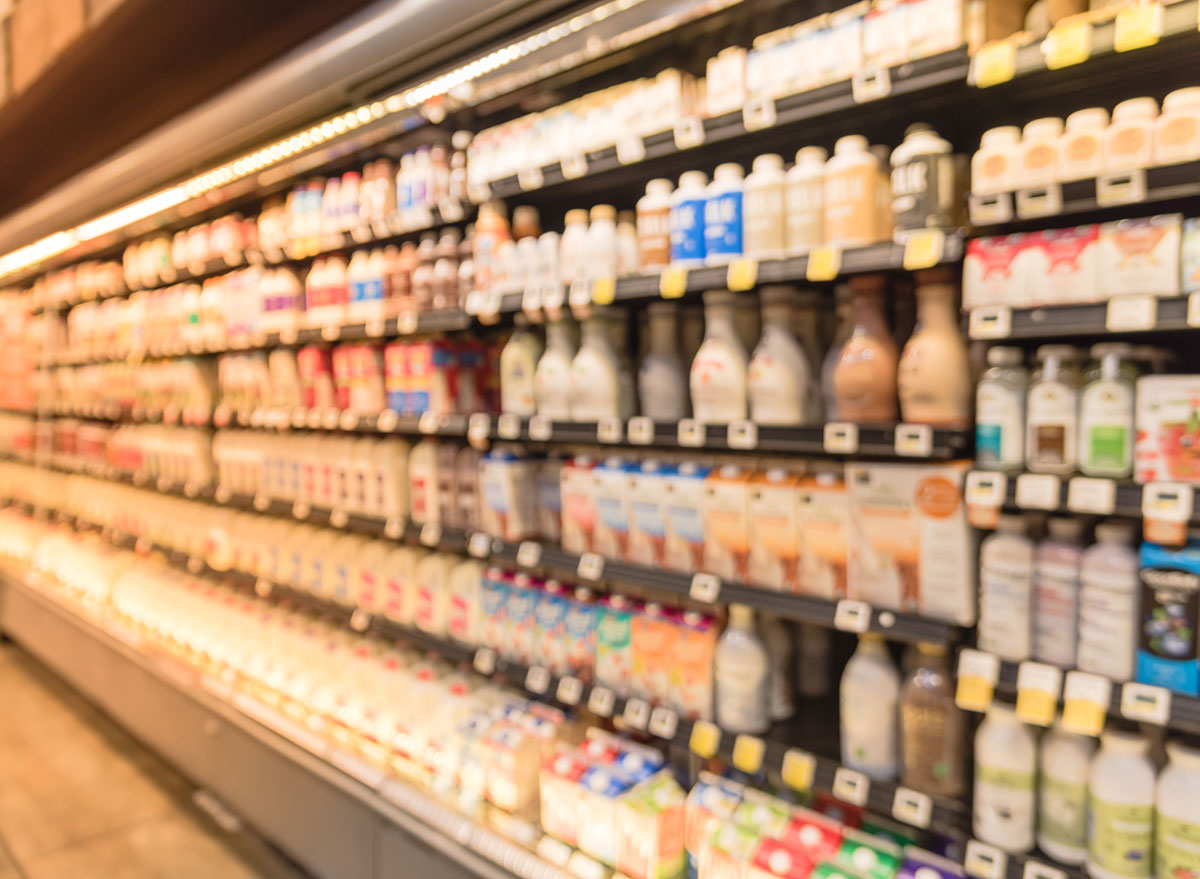 Dairy staples like cheese, eggs, milk, yogurt, and more also haven't been immune to cost increases. Though prices have fluctuated quite a bit during the pandemic, they're currently on the higher end. Americans in cities like Kansas City, Mo., Philadelphia, and Washington are paying almost $5 for a gallon of milk right now, according to the USDA.
Some shoppers wrote on Facebook earlier this fall that they were paying close to $5 for a carton of eggs. One shopper who answered our recent Facebook question reported that the price for eggs at ALDI had tripled. According to recent data, the cost dipped the first week of October, but it may still be too early to tell if true relief is near.
For more info about what's happening at your local grocery store, check out:
Amanda McDonald
Amanda has a master's degree in journalism from Northwestern University and a bachelor's degree in digital journalism from Loyola University Chicago.
Read more about Amanda