These 5 Beloved Grocery Store Chains Are Closing Locations Right Now
The financial effects of the pandemic continue to shake even the most cherished supermarkets.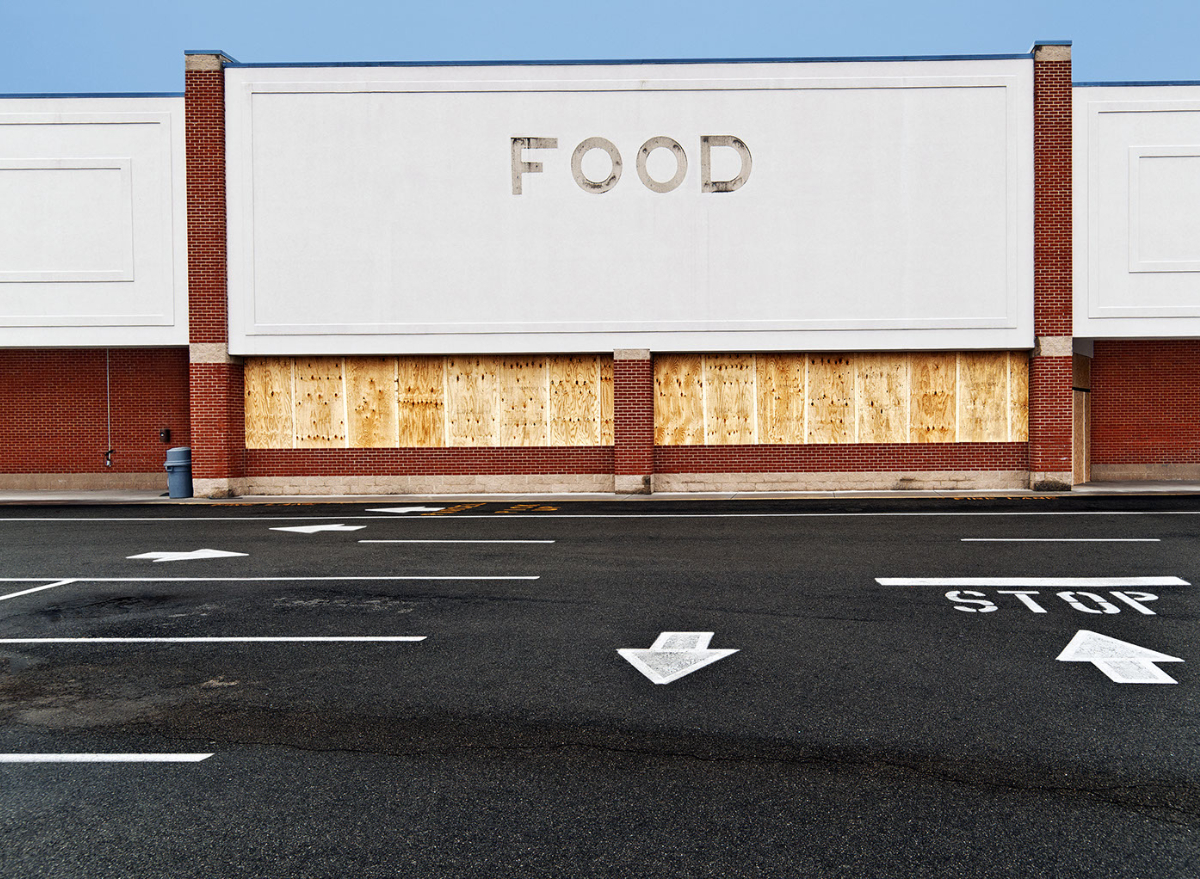 The past year and a half has left a mark on the food industry—supply shortages and delays, higher prices leading consumers to flock to lower-cost options, and a new standard for health and safety. More people are swapping the in-store experience for more convenient delivery substitutes than ever before, and concerns from essential workers about being on the frontlines during a pandemic led to a shortage in retail employees.
It's no secret the landscape in the grocery world has changed dramatically, forcing companies to keep pace with the rapidly evolving market from 2020 onward. Unfortunately, it has brought on touch decisions for a number of them. Here are 5 big names that had to turn the lights off in some of their stores since August 2021.
Related: These Are the Top Grocery Trends for 2022, One Major Chain Says
Save A Lot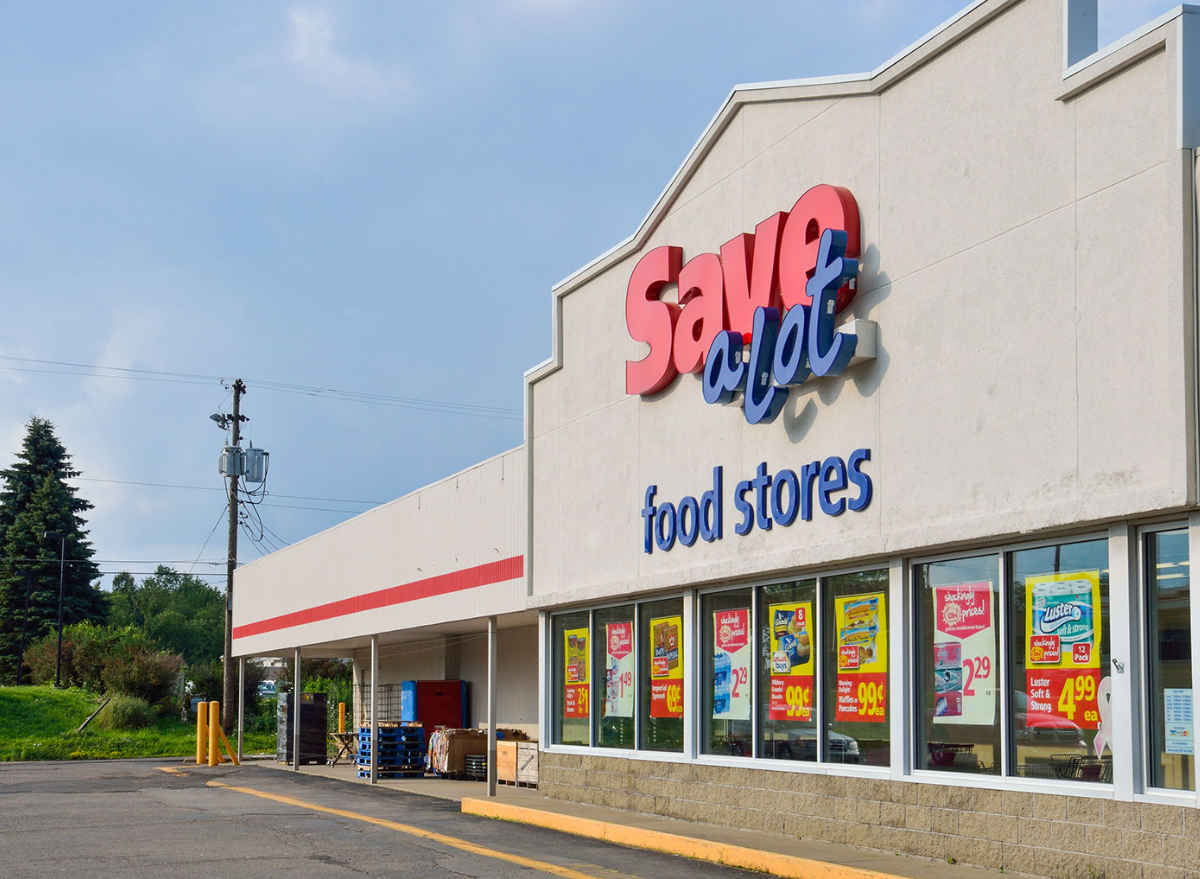 With 1,100 stores across the country, this popular discount food supplier is currently undergoing a business shift that includes selling 300 of its locations to independent retailers.
The strategy will help the chain decrease its corporate debt by $400 million so it can remain profitable and continue providing high-value, low-cost options for the community, according to International Business Times. Some closures will allow other businesses to fill in the produce-shaped hole in its place, while some have no alternative.
Save A Lot shut down one location in Dayton, Ohio in October with no replacement in mind. Those in the area worry about being left in a food desert, unable to access fresh, healthy groceries nearby. In a statement sent to Eat This, Not That! a spokesperson for the company said:
"We take the decision to close any Save A Lot location very seriously. We regularly review our stores on a number of factors, including financial performance as well as strategic alignment with long-term plans. Like any retailer, the ongoing active management of our store portfolio is essential to maintaining a healthy business."
Giant Eagle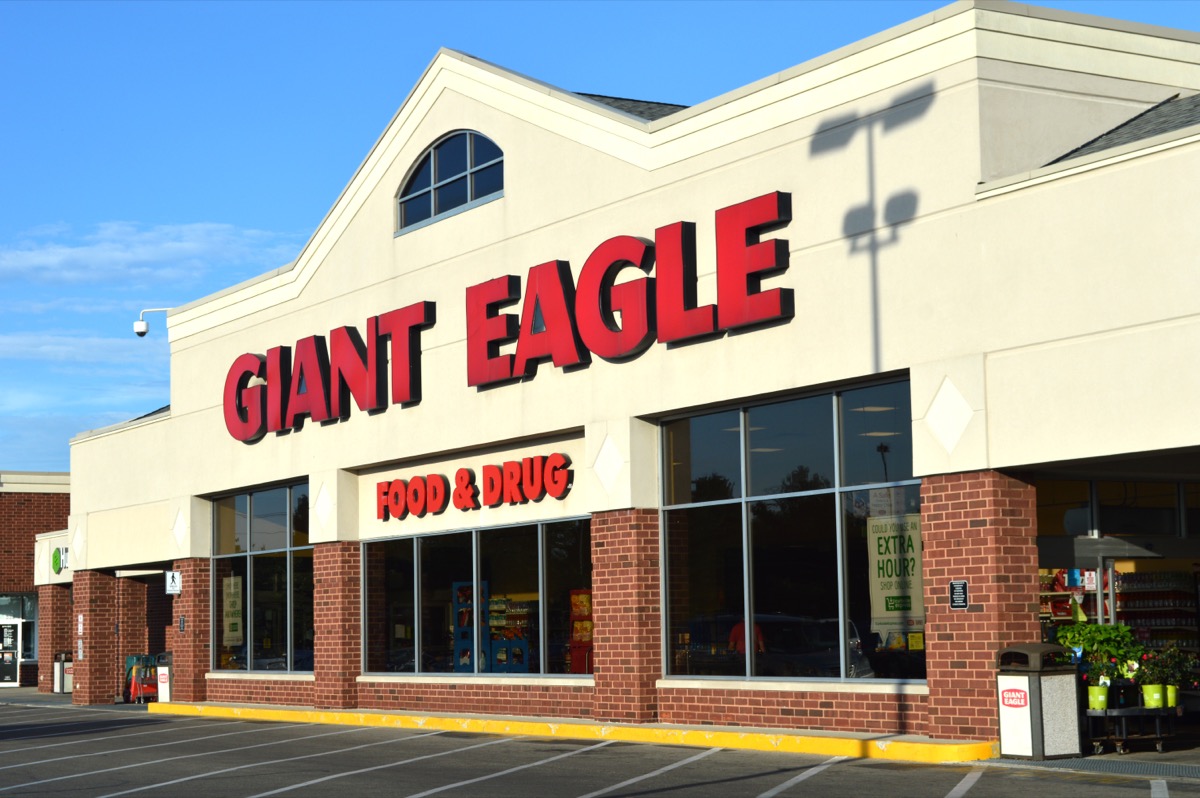 The family-owned, Pittsburgh-born supermarket that amassed 400 full-size and convenience store locations and thousands of customers over the past 80 years has closed 3 stores since 2020 in the Central Ohio region. The latest closure was on October 2, 2021, at the Lewis Center. According to The Columbus Dispatch, the Giant Eagle GetGo convenience store and gas station will continue to serve customers.
This isn't the first hit Giant Eagle has taken. In 2017, the company had to shutter 5 stores and 4 GetGo locations in Ohio, Maryland, and Pennsylvania.
Related: To get all the latest grocery store news delivered right to your email inbox every day, sign up for our newsletter!
Piggly Wiggly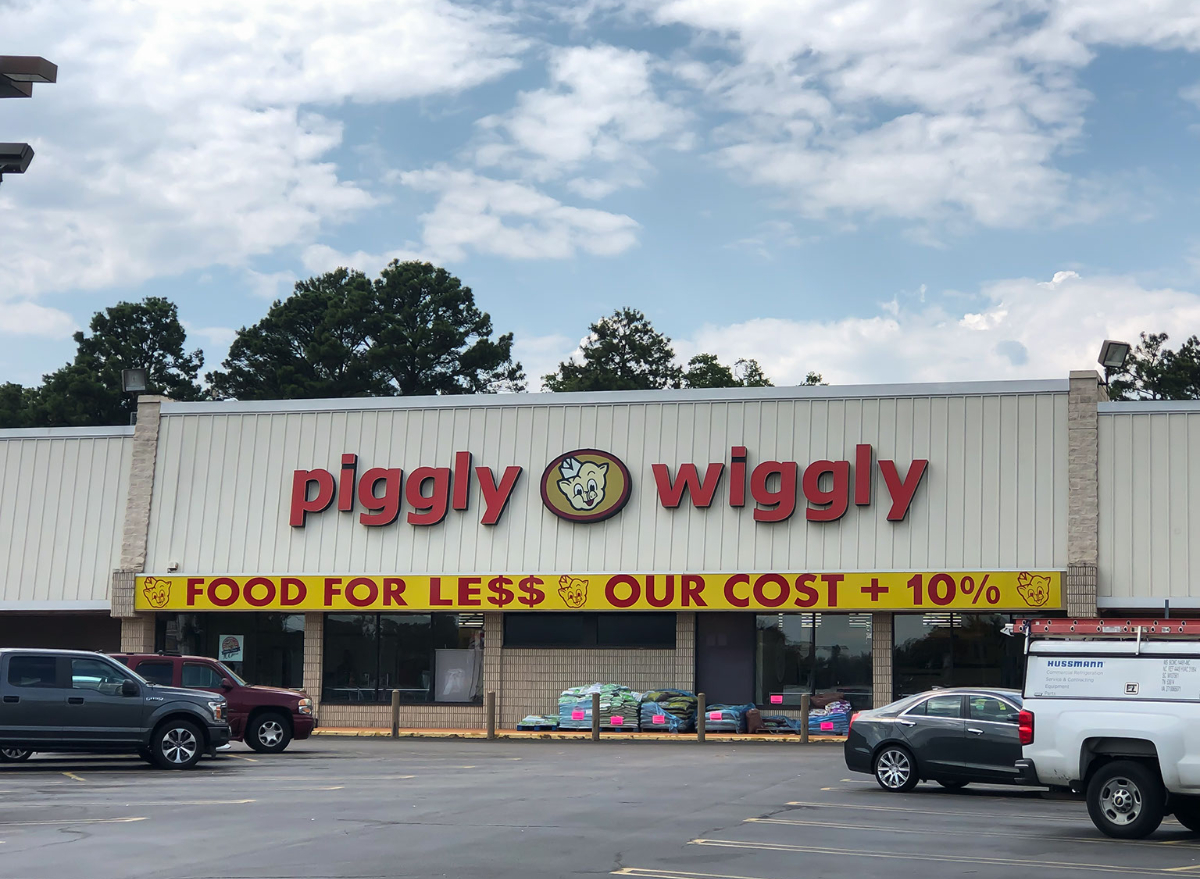 Piggly Wiggly made its name for itself when it opened in 1916 as the first self-service grocery store. Since then, the primarily Southeast franchise has expanded into over 500 locations.6254a4d1642c605c54bf1cab17d50f1e
Due to the pandemic, labor shortages resulted in closures for two stores in July and August – one in Faison, N.C., and another in Dothan, Ala. Fortunately, shoppers can be redirected to a nearby location along the Montgomery Highway.
But the company carries on. In July 2021, the largest grocery distributor in the nation C&S Wholesale Grocers signed an acquisition deal with Piggly Wiggly Midwest, Supermarket News reports. "C&S has the experience and knowledge to ensure that this 100-year old icon continues for the next 100 years," Piggly Wiggly Midwest's president Paul Butera Sr. said of the news.
Stop & Shop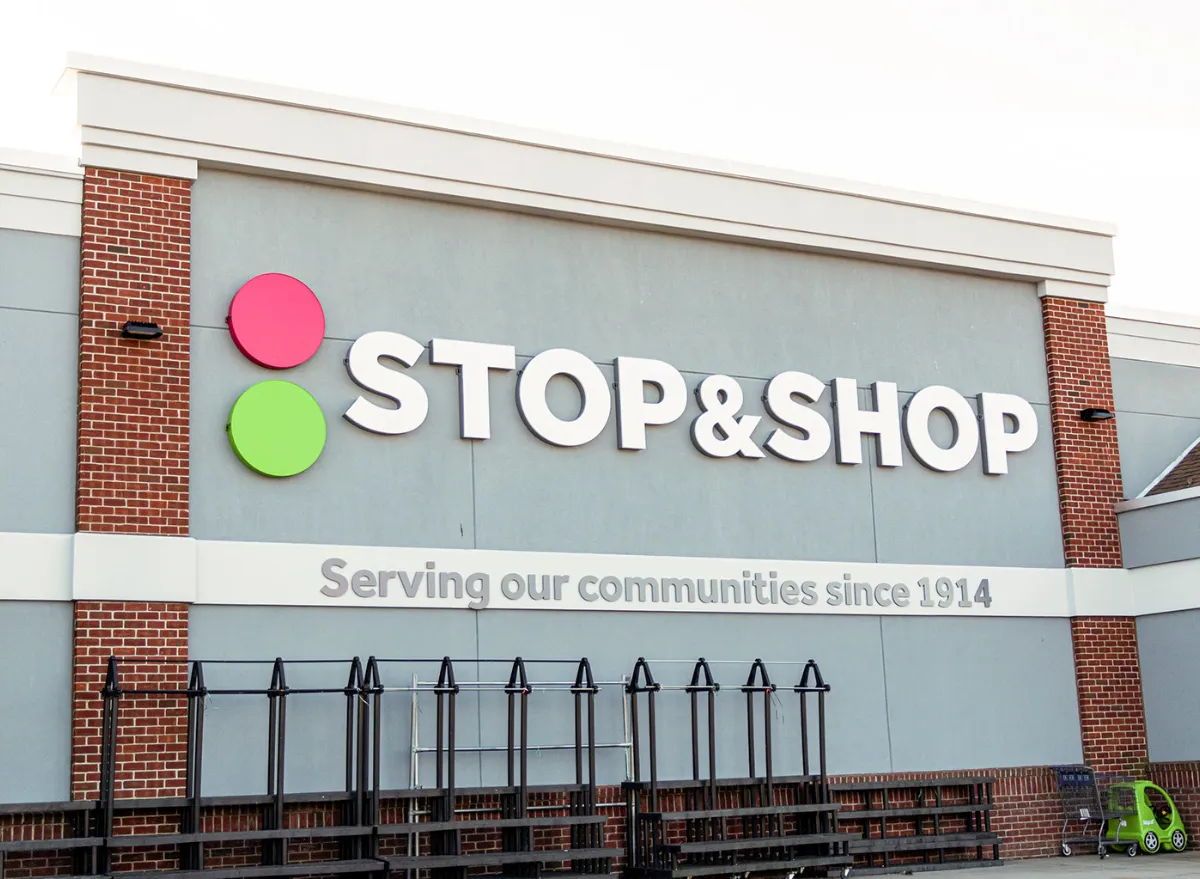 This community favorite was started by one family 100 years ago and now operates 400 stores along the East Coast, meeting the modern demands of convenience, delivery, and e-commerce.  Stop & Shop shocked the Little Neck neighborhood in Queens, N.Y. when they set the closure for October 14 due to the location's underperformance.
Almost 2,000 dedicated customers who depend on the store for their food needs signed a petition to keep it open, while Tony Avella, 19th District City Council nominee is trying to find another supermarket to fill the spot.
Besides closing less profitable locations, Stop & Shop is also curtailing other in-store services, such as a handful of pharmacies, to stem financial losses.
Related: This Is How Long You Can Expect Shortages to Last at Your Local Grocery Store
Shoprite
Rooted in New Jersey, the "largest retailer-owned cooperative in the United States" has carried on the local mom-and-pop shop legacy for over 80 years. Recently, though, they've closed the doors on three stores in the New York area.
In August 2021, the Shoprite in Rockland County stopped operations, followed shortly by the Newburgh store in September. The third shutdown affected the West Babylon area in mid-October, with Shoprite spokesperson Karen O'Shea citing diminishing profits as the catalyst for the closure.
For more info about what's happening at the supermarket in your neighborhood, read these next:
Sarah Wong
Sarah studied at Northwestern University, where she received a bachelor's degree in computer science and experimented with mixing tech and journalism.
Read more about Sarah