These Are the Top Grocery Trends for 2022, One Major Chain Says
Shoppers will find new beverages, ingredients, and flavors down every aisle next year.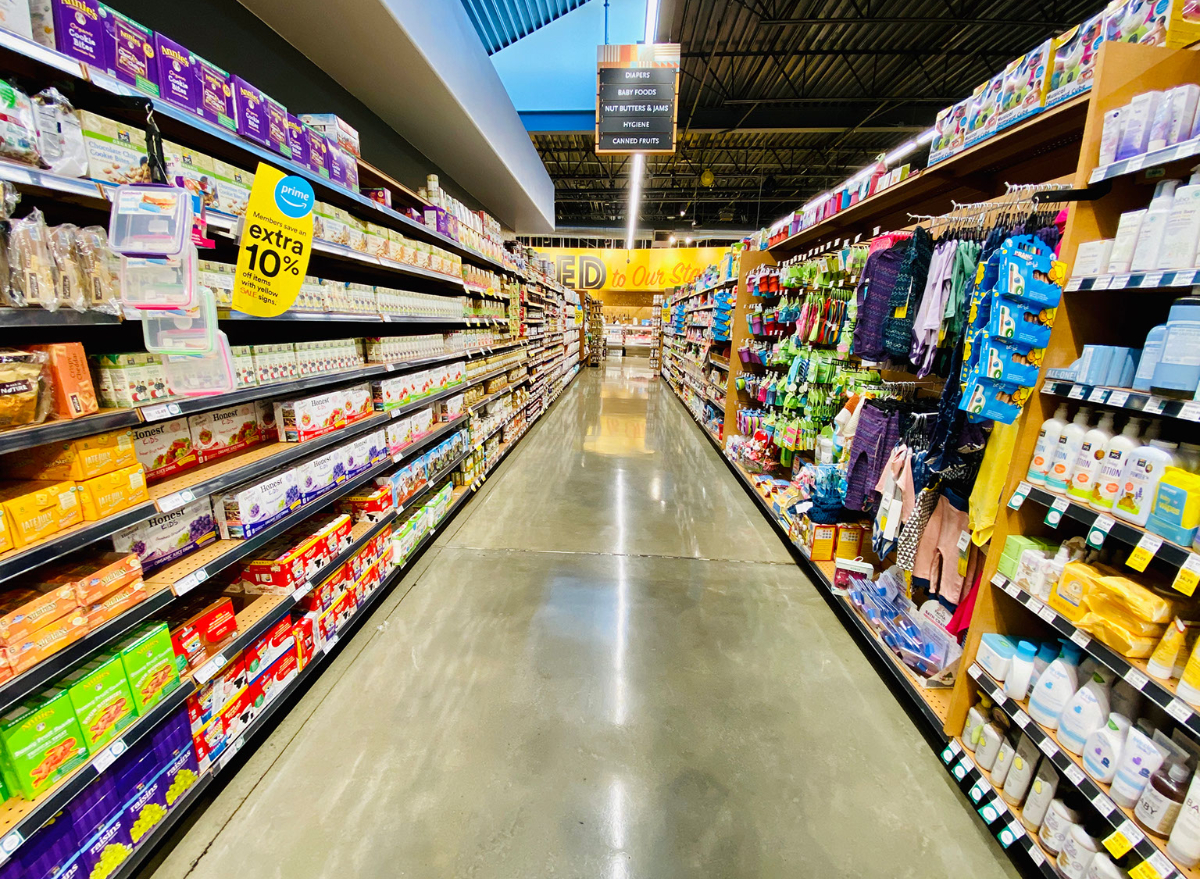 Grocery shopping right now looks like shortages, purchase limits, and price hikes, but before we know it 2022 will be here, and it is going to bring some new trends with it, according to one grocery store chain.
Each year Whole Foods announces the top 10 most anticipated food trends as decided by 50 team members who are"including local foragers, regional and global buyers, and culinary experts." The company just revealed the newest picks, and they have a few things in common.
"As the food industry slowly adjusts to a new normal, we expect to see consumers prioritize food and drink products that deliver additional benefits…and products that support their sense of well-being, like urban garden greens and products grown with farming processes that help address soil health," says Sonya Gafsi Oblisk, Chief Marketing Officer at Whole Foods Market.
Here are new (and healthy!) trends, ingredients, and products shoppers will see more of starting next year, which is just a few short months away!
Related: This Low-Price Grocery Chain Is About to Open 50 New Stores in 18 States
Ultraurban Farming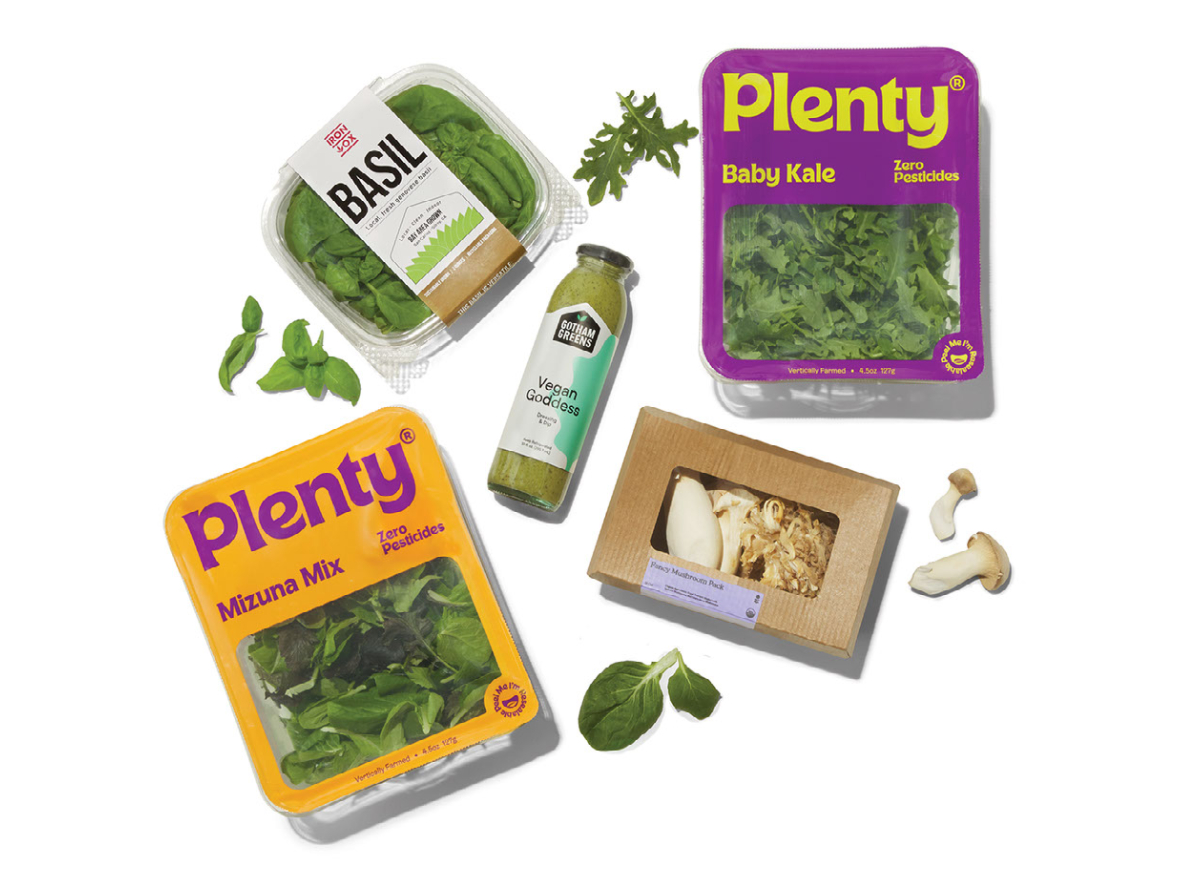 Urban farming, or growing fruits and vegetables in a city or highly-populated area, is growing, Whole Foods says. Expect to see more ultraurban farming products make their way to grocery stores next year. These are foods grown with the innovations urban farming has created—like hydroponics, mushrooms grown above grocery aisles, and even things grown by robots.
Yuzu Citrus Fruit
This fruit is grown in Japan, Korea, and China, and will "shine in 2022—both on and off the grocery aisles," the Amazon-owned chain says. Yuzu will pop up in tons of vinaigrettes, hard seltzers, mayos, and more in addition to making it onto restaurant menus. Expect to see it on your plate soon!
Related: To get all the latest grocery store news delivered right to your email inbox every day, sign up for our newsletter!
Reducetarianism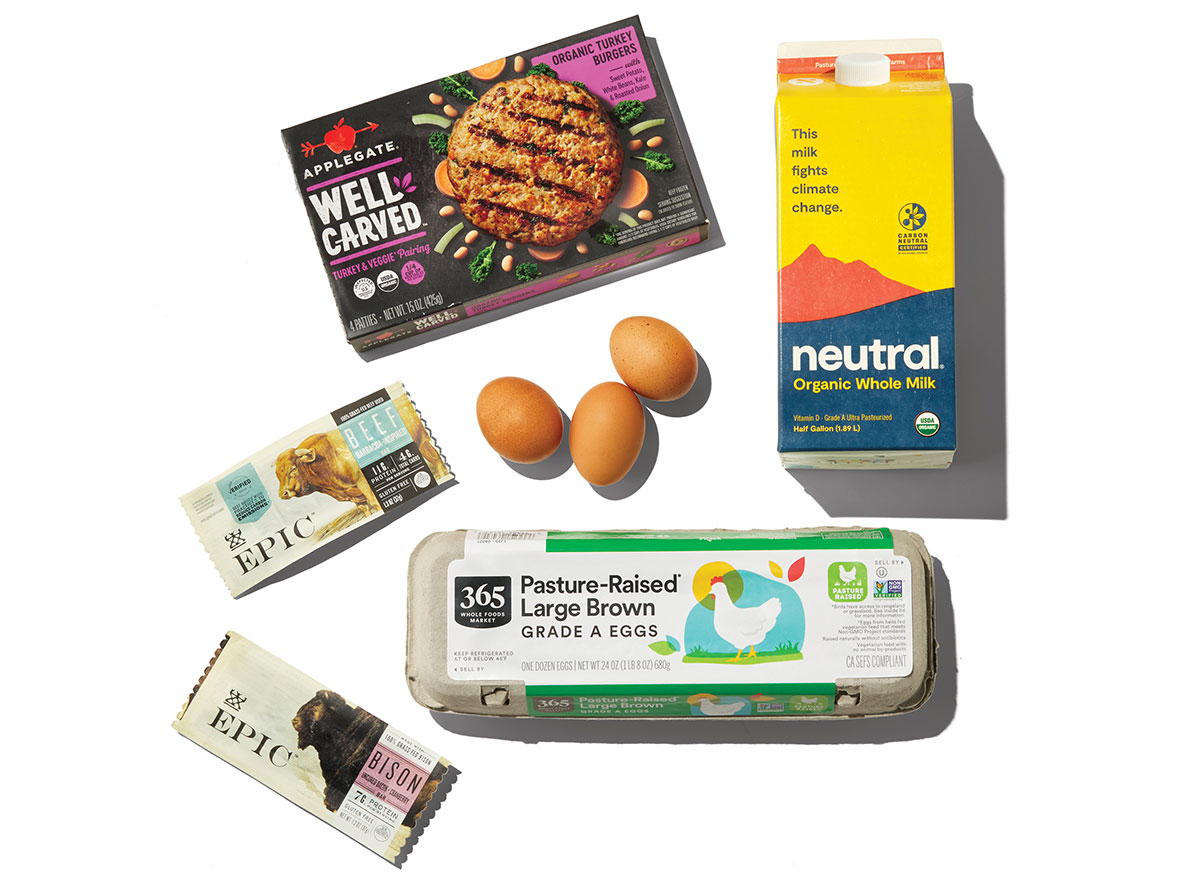 Eating less meat is easier than ever these days thanks to alternatives that look, smell, and taste like the real thing. But for those who want to still have meat but want to "make [it] count", Whole Foods says things like 100% grass-fed Bison bars, pasture-raised eggs, 100% organic meat and veggie burgers, and organic milk will take center stage in 2022.
Hibiscus
Shoppers will see hibiscus' pink color all over the grocery store next year, as producers are using its sweet and tart flavor for more than just tea. Try the trend in the form of fruit spreads, yogurts, and more for a big vitamin C boost.6254a4d1642c605c54bf1cab17d50f1e
Related: One Major Effect Vitamin C Has On Your Gut, Says Science
Non-Alcoholic Spirits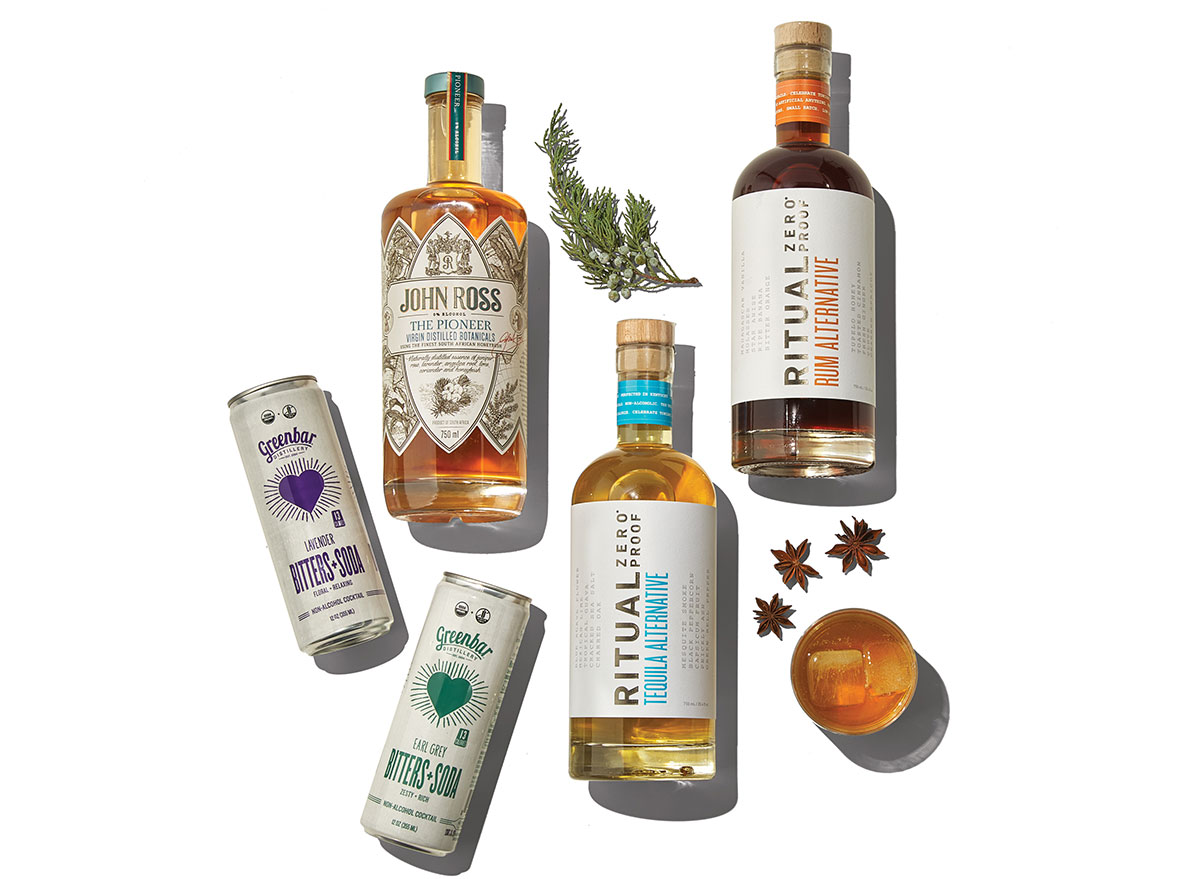 Like eating less meat, Whole Foods says drinking less alcohol will be another popular grocery trend companies will take advantage of in 2022, with "dialed-down spirits" gaining popularity in the company's stores this year. New lineups of non-alcoholic beverages will launch, with all the taste and none of the buzz (or the damaging side effects).
Shoppers will see more zero-proof whiskey, non-alcoholic canned cocktails, virgin distilled botanicals, and even a rum alternative on the shelves at their neighborhood Whole Foods soon.
Environmentally Friendly Grains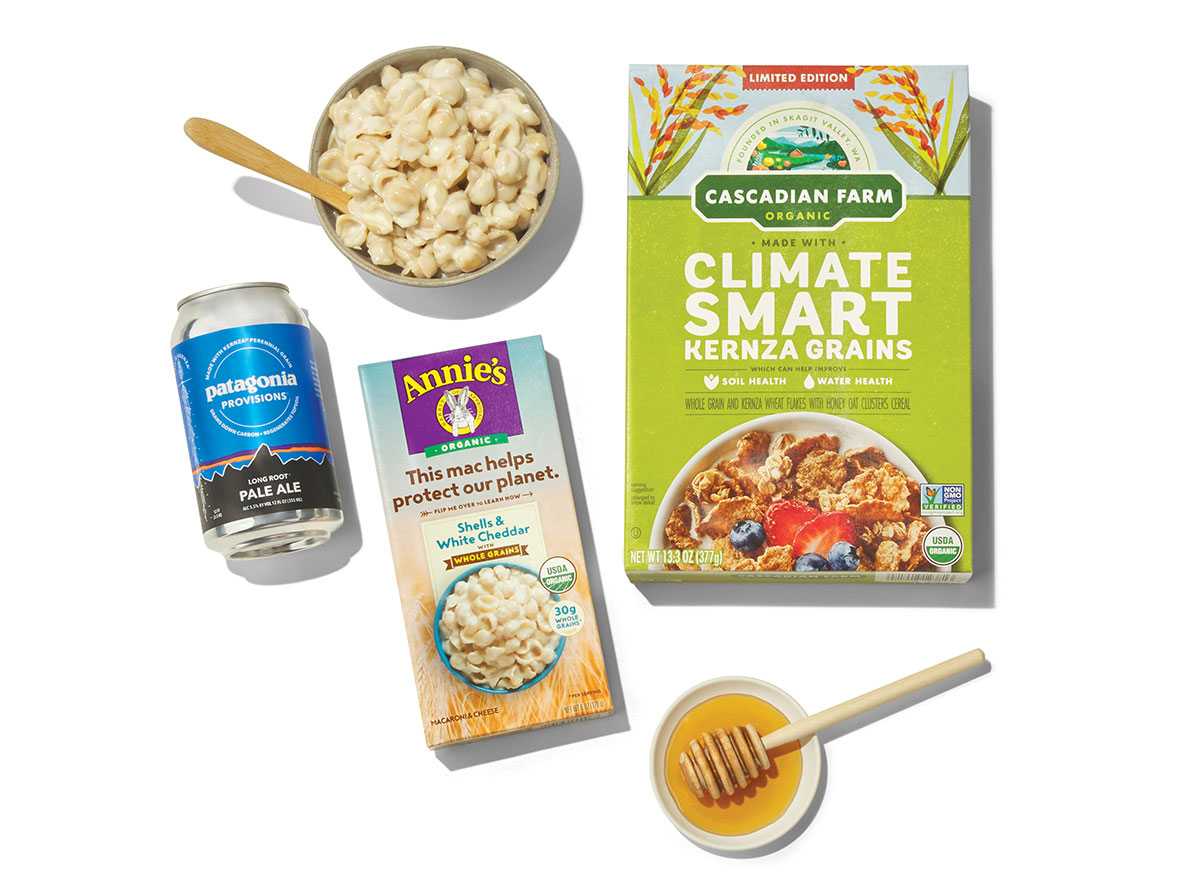 In an effort to be more conscious of their company's carbon footprint, "Grocery grains are refocusing on the environment in 2022," Whole Foods says in the trends report. "We're talking grains grown via agriculture practices and farming processes that help address soil health."
Everything from cereal to beer will be made with grains like Kernza, which was developed by The Land Institute to help with soil health and nutrient cycling.
Related: One Major Effect of Eating Whole Grains, New Study Says
Sunflower Seeds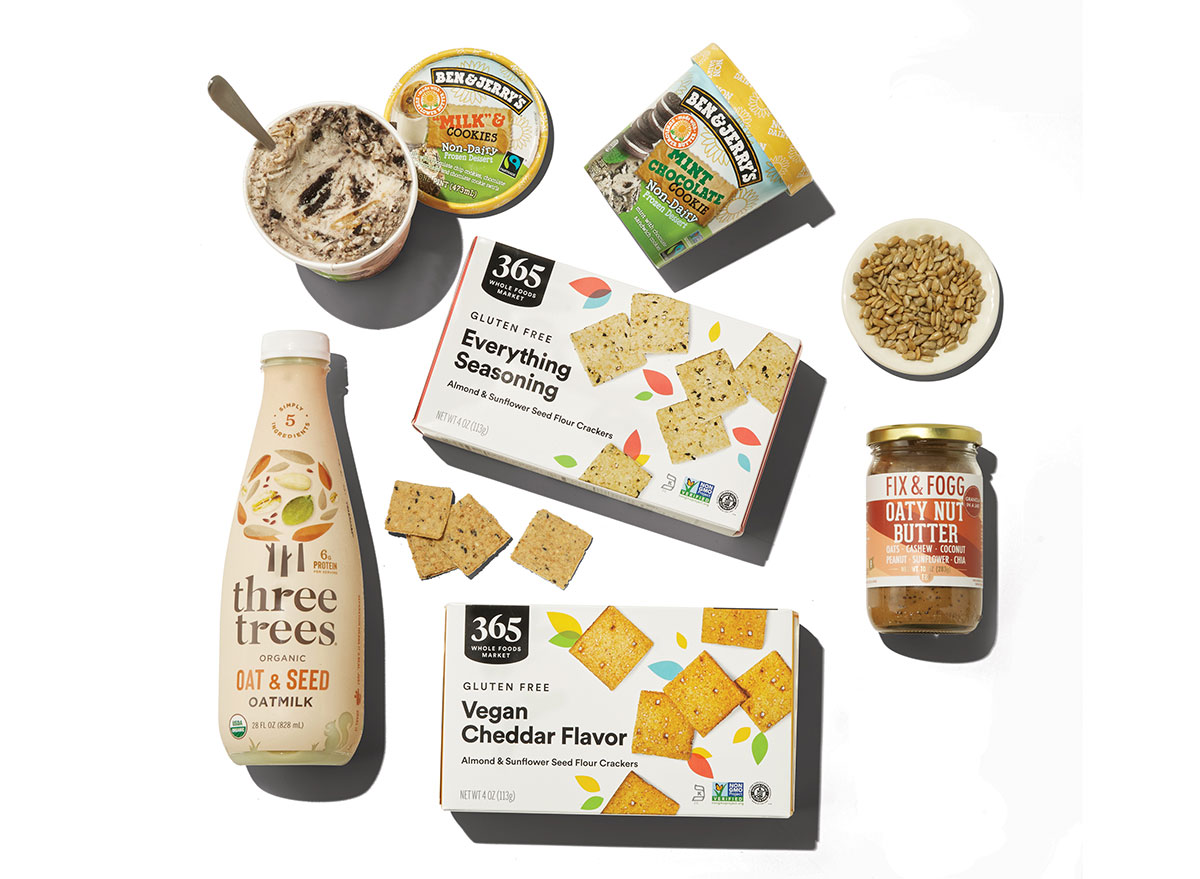 Sunflower seeds aren't just for snacking while watching a game anymore. This plant-based source of protein, fats, and other nutrients will be a staple ingredient in many grocery items next year. Find it in more crackers, milk alternatives, nut butters, ice creams, and more soon.
Moringa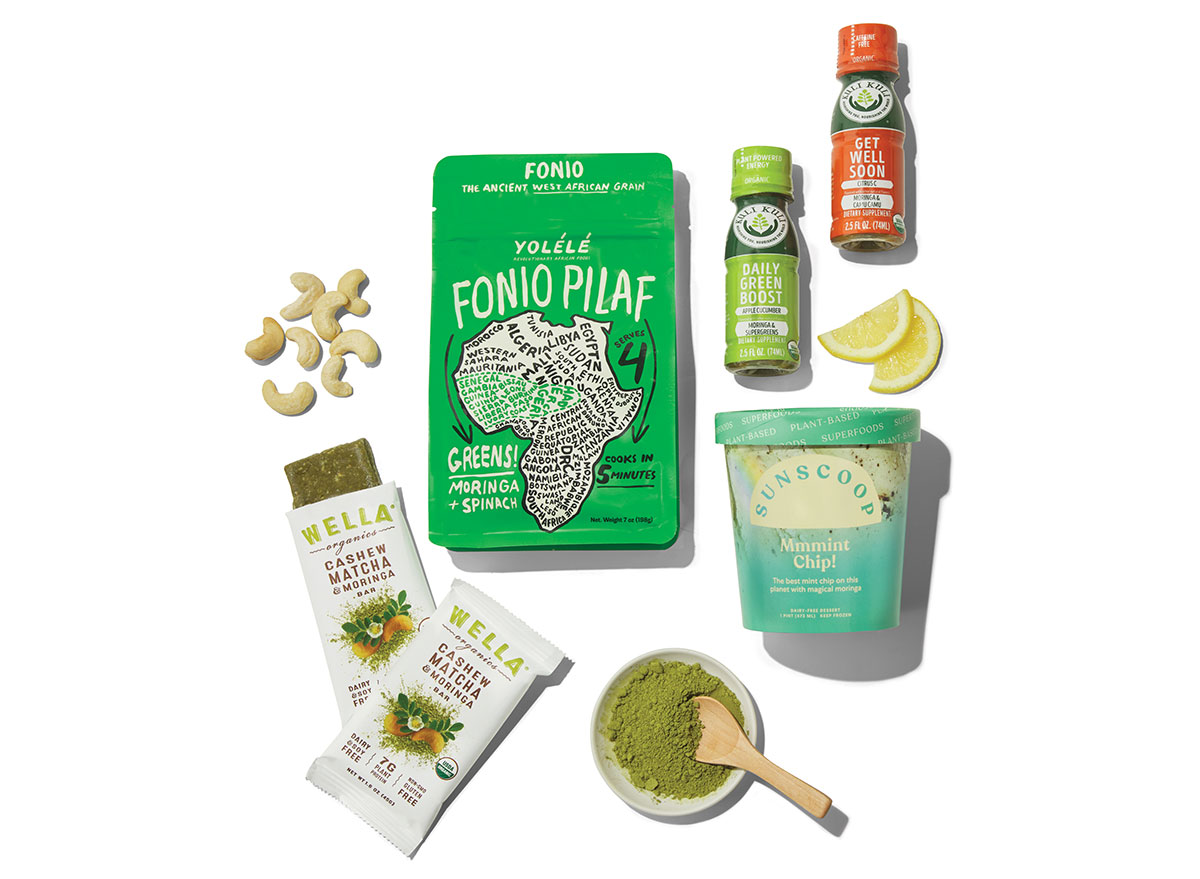 Moringa is "traditionally used as an herbal remedy in India, Africa, and beyond" and has tons of nutrients. Find this green-colored addition in many desserts, protein bars, grain blends, and more next year, Whole Foods says in the 2022 trend report.
Related: I'm A Doctor And Warn You Never Take These Supplements
Nutritious Sparkling Beverages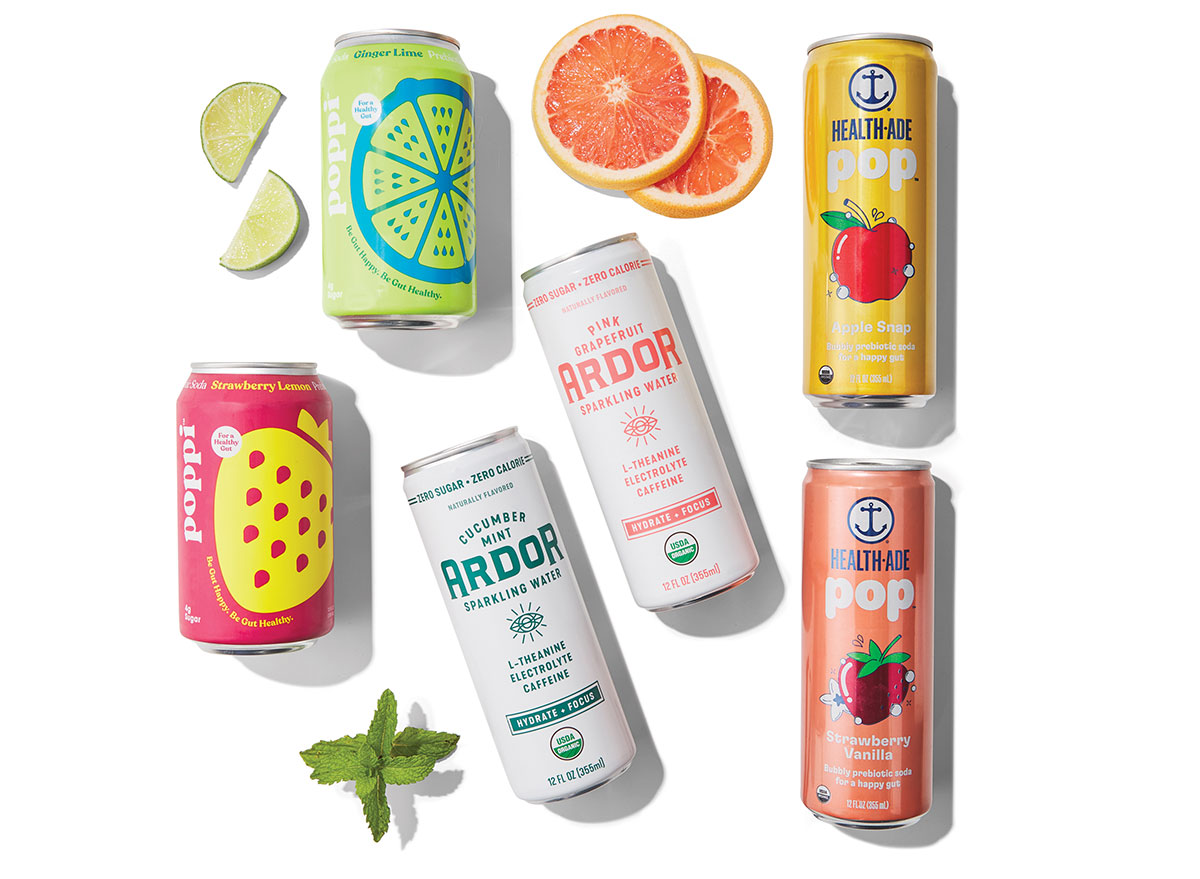 The beverage aisle will be bubbling with new items in 2022, Whole Foods predicts, and one type of drink that will take center stage is functional ones that balance good-for-you ingredients with sweetness.
"We're talking soda with probiotics and fizzy tonics with added prebiotics, botanicals and more. Fruity flavors. Unconventional ingredients. Get more from your bubbly drinks," the grocery store chain says.
Turmeric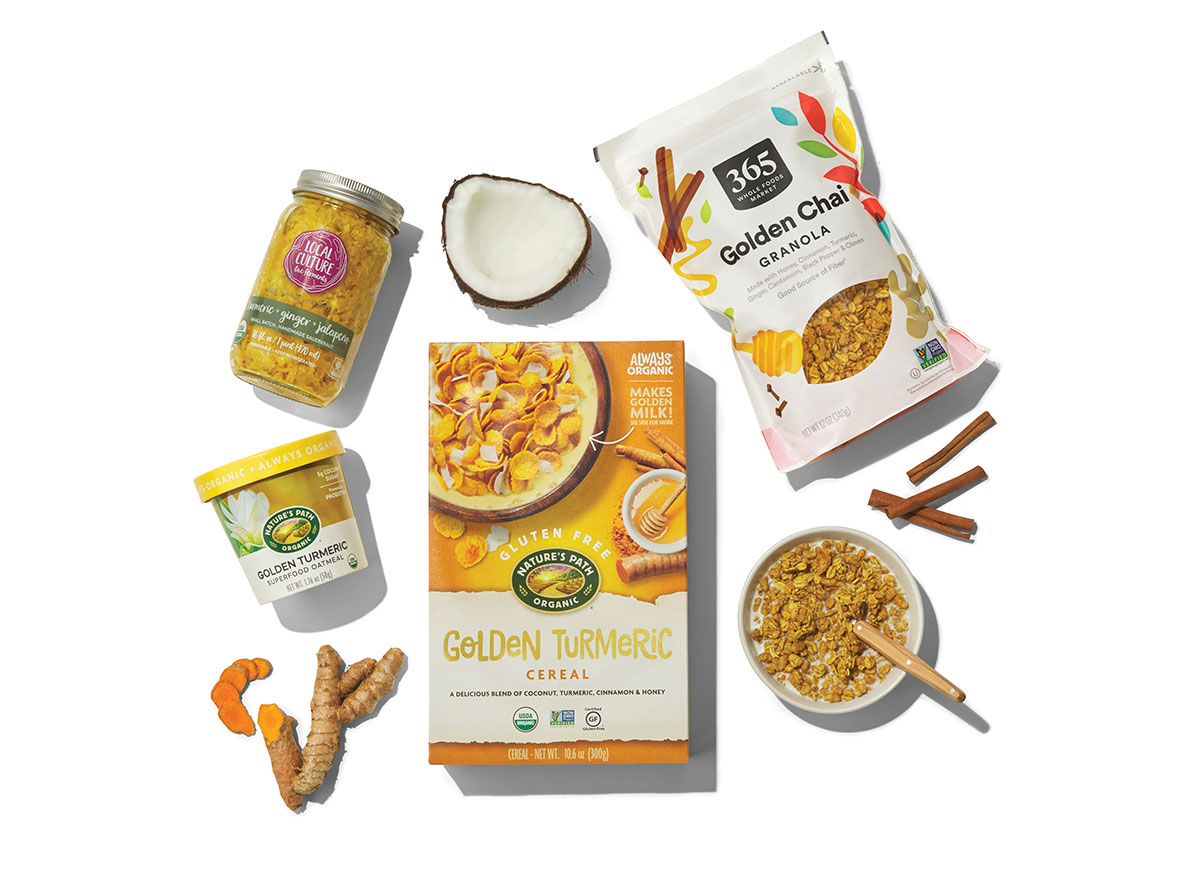 "The golden spice" is one grocery shoppers have probably heard of, as it has grown in popularity over the years. But this Ayurvedic and traditional Chinese medicinal ingredient is coming to cereals, sauerkrauts, ice cream, granola, bread, sandwiches, and more in 2022.
This trend is quite the healthy one— here's why you should be eating turmeric right now.
For more info about what's happening at the grocery store in your neighborhood, read these next:
Grocery Shoppers Are Arguing That This Is the Best Way to Save Money on Food
Amanda McDonald
Amanda has a master's degree in journalism from Northwestern University and a bachelor's degree in digital journalism from Loyola University Chicago.
Read more about Amanda