4 Grocery Shortages Happening Right Now
High prices aren't the only issue shoppers face when grocery shopping right now. Several items are facing low supplies thanks to recalls, the cost of ingredients, shipping delays, and supply chain problems that are still going on despite pandemic-related manufacturing problems making an impact for over two years now.
These shortages aren't clustered within the same area of the supermarket, either. Unfortunately, they affect all members of the family. Read on below to find out what grocery products are hard to find right now.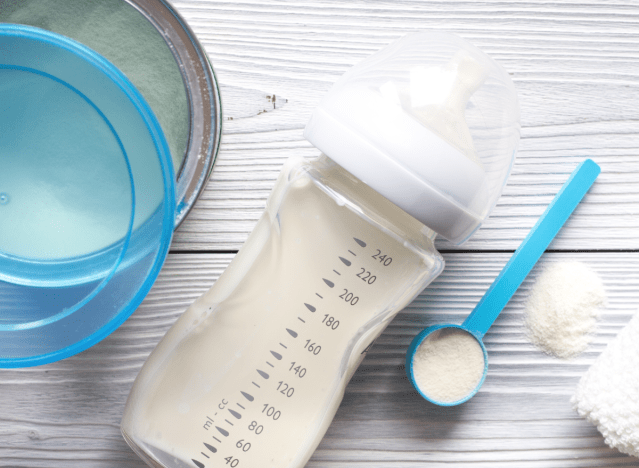 For months now families with newborns and toddlers have struggled to find formula in grocery stores. This shortage has affected coast to coast after a massive recall in February was issued when several infant illnesses and deaths were linked to several popular versions.
Subsequently, one of the largest baby formula makers in the U.S.—Abbott Nutrition—closed down one of its manufacturing plants. Over four months later it is just now opening up again, The New York Times reports, and the company says that its EleCare formula is being made again, but won't be available to customers until later in June.
In the meantime, imports of formula from other countries are making their way stateside in order to restock empty shelves. But estimates still say that almost 75% of products are still sold out as stores like Costco, Walmart, Target and more limit the number of products shoppers can buy—if there are any. Those who are in desperate need are still being forced to rely on donations and groups of parents giving away what they can find.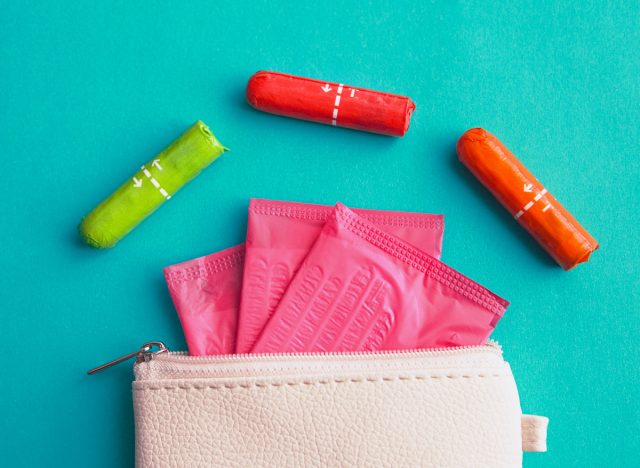 In another section of the grocery store tampons are scarce, reports say. Time recently investigated the shortage, and found women all over the country complaining online about not finding what they need and being forced to pay more to get some at places like Amazon. According to the report, the giant online retailer was charging almost $115 for a box of 18 tampons in January.6254a4d1642c605c54bf1cab17d50f1e
The low supply is in thanks to all the supply chain issues, of course, but also an increase in demand and the rise in the price of raw materials used to make tampons, like cotton, rayon, pulp, and plastic. Currently, the cost of cotton hasn't been this high in a decade. Time says that Tampax, which is the most popular brand in the country, saw 7.7% more demand since 2020 and is currently running one of its production facilities all day and night to keep up.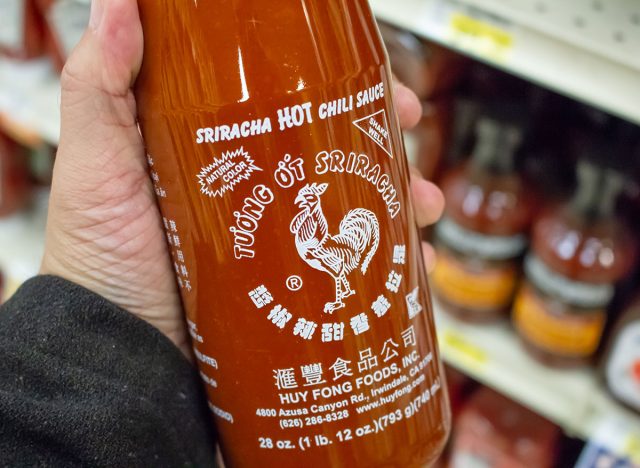 In the condiment aisle things like ketchup, mustard, relish, and other backyard BBQ staples may be popular right now as Summer commences, but Sriracha How Chili Sauce also may not be available. According to a post on Reddit in early June, Huy Fond Foods, Inc., the company that makes the sauce, recently sent out a notice in April about a chili pepper shortage.
The notice says that the company has been dealing with the issue since July of 2020, but is currently seeing weather conditions affecting the quality of the peppers used in its Chili Garlic, Sambal Oelek, and Sriracha Hot Chili Sauce, causing an even more dire shortage. Any customers who placed an order for sauces after April 19 won't get their orders until after they are shipped out sometime after Labor Day.
"We understand that this may cause issues," the company says. "However, during this time we will not accept any new orders to be placed before September as we will not have enough inventory to fulfill your order."
One grocery shopper in the comments said they grabbed the last bottle of hot sauce in their local supermarket that day, and this may be the case for others looking to spice up their home cooking for the rest of the Summer and into Fall. Eat This, Not That! reached out to the company who confirmed the news, saying that it is seeing a shortage that is affecting production, and that it hopes all is resolved by the Fall harvest.
The good news about this shortage is that the wine itself is not facing a low supply—but the glass bottles it comes in are. And it's all because of the high raw materials costs right now.
"Materials like cobalt, copper, and nickel are all constrained right now, and all are used in colored glass manufacturing," Bindiya Vakil, the CEO of global supply chain company Resilinc, recently told Eat This, Not That!. "Less supply and continued high demand means higher pricing."
She says that prices for glass wine bottles are up by around 20%, and varieties sold everywhere, including the grocery store, have been affected—especially from smaller wineries. This could mean higher prices down the road for shoppers, as well as lower stock. Vakil predicts relief may not come until sometime in 2023.
More experts are saying similar things—for more on this, read all about how Drink Shortages and Price Hikes Are Coming, Costco Rival CEO Says.
Amanda McDonald
Amanda has a master's degree in journalism from Northwestern University and a bachelor's degree in digital journalism from Loyola University Chicago.
Read more about Amanda