Wine Prices Could Skyrocket This Summer Thanks to a Shortage
Pay close attention to sales right now to ease any cost increases.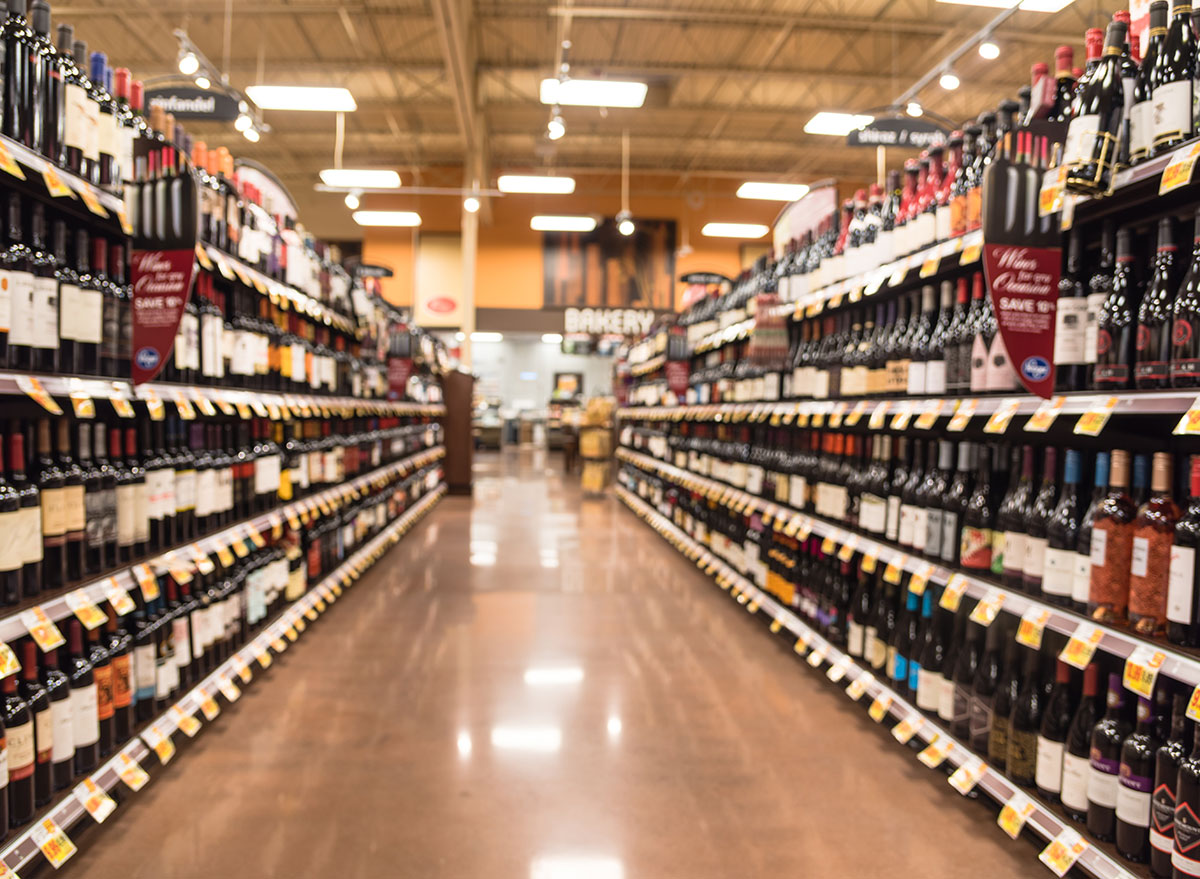 With inflation the highest it's been in decades, many grocery items are seeing sticker shock right now. Items like eggs, pasta, fruits, vegetables, and even certain types of meat are skyrocketing in price. But there's another one to add to the list made worse by what it comes in, and one expert says the higher cost may be around for a while.
A low supply of aluminum cans has affected the alcohol industry since the pandemic started, with a glass bottle shortage starting late last year. The latter is still going on, and when there is less supply, the price of what is available goes up. Bindiya Vakil, the CEO of global supply chain company Resilinc, tells Eat This, Not That! prices for these bottles have gone up 20%. Recent reports also say wine sellers are paying a few dollars more for each, and that cost could be passed down to you the next time you buy your favorite wine.
"Materials like cobalt, copper, and nickel are all constrained right now, and all are used in colored glass manufacturing," she says. "Less supply and continued high demand means higher pricing."
This is especially true for smaller wineries. Vakil says that the smaller the purchasing power, the more likely they will be to be forced to pass on some of the incurred costs to customers. For larger wine companies, the increased glass bottle costs may make a less noticeable impact on customers.6254a4d1642c605c54bf1cab17d50f1e
Overall, though, she says relief may not be felt until sometime in 2023 barring anything else major happening with the already run down supply chain as well as labor and supply shortages, and winemakers agree. Until then, they could keep seeing guests drink fewer glasses and buy fewer bottles at their supermarket or liquor store.
Vakil says there are other ways of saving money so you can still enjoy your favorite vino. "If you're a one or two-glass of wine person, investing in some good wine-preservation tools (like a wine pump or
wine preserver) to keep it fresh for longer is a good option to stretch your favorite bottle," she recommends. "Also, keep your eyes peeled for sales and promotions! Some stores offer Buy 6 bottles and get a discount or summer holiday sales."
Amanda McDonald
Amanda has a master's degree in journalism from Northwestern University and a bachelor's degree in digital journalism from Loyola University Chicago.
Read more about Amanda