19 Healthiest Snacks to Buy for the Super Bowl, According to Dietitians
These sweet and savory snacks won't make your waistline feel like it got sacked.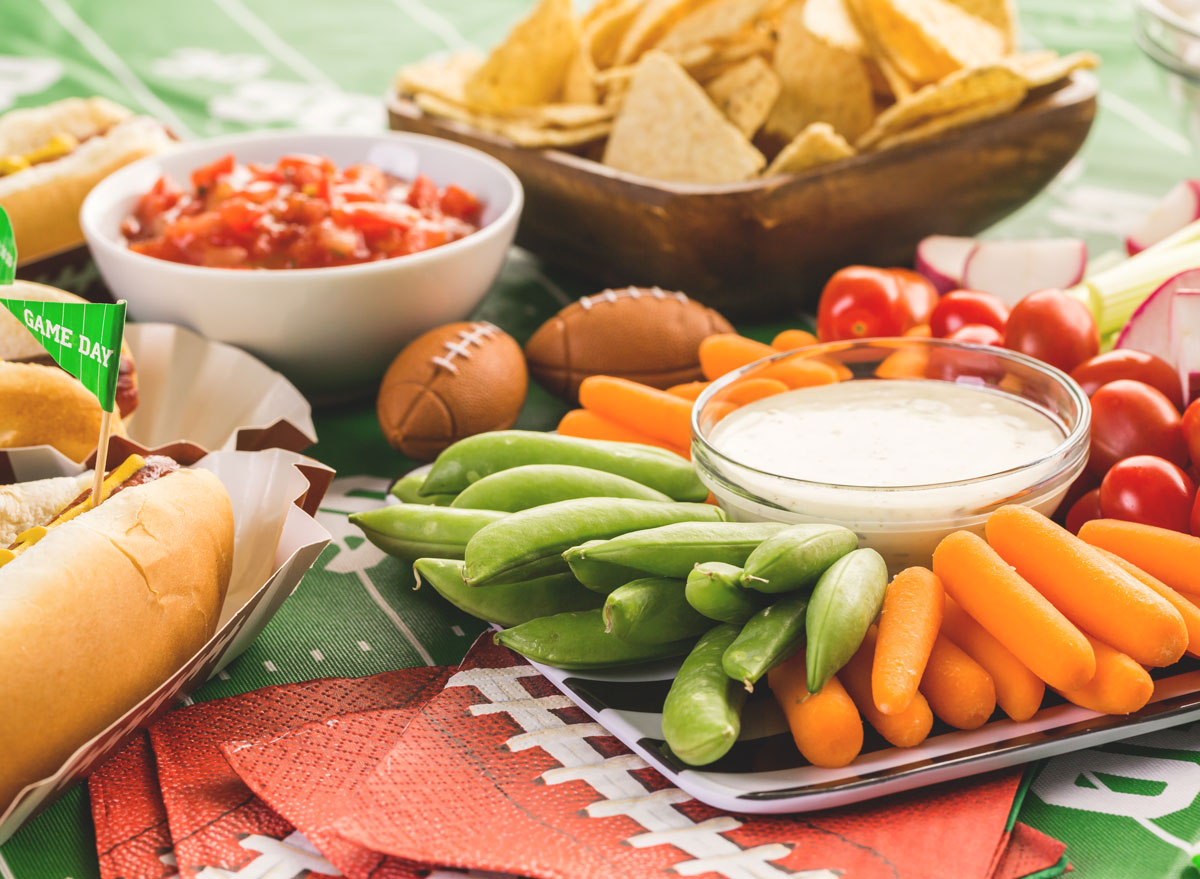 The teams are practicing, the halftime show is being rehearsed, and the commercials are ready to roll. The Super Bowl may look slightly different amid a pandemic, but you can still plan to enjoy all of your favorite snacks from the comfort of your couch. For many Americans, food is the MVP of the night—but that doesn't mean you have to let temptation pull you astray from your goals.
"Celebrations of any kind can lead to temptation in putting aside your personal health, especially regarding what you eat and drink," says Trista Best, MPH, RD, LD. "Small breaks in your routine are not a bad thing—as long as they're done in moderation. You can avoid some poor diet choices by planning ahead."
To prepare you to tackle the big game, we asked a panel of top dietitians and experts to share their go-to snacks. If their smart ideas inspire you to cook more this Sunday, check out the 100 Easiest Recipes You Can Make.
Dark Chocolate Covered Almonds
Choosing dark chocolate covered with almonds offers the best of both worlds. "It's the perfect combination to satisfy your chocolate fix and to get in healthy fats from the nut itself," says Courtney Darsa, MS, RD, CDN, CDE.
We're fans of Lily's, but you can also make similar treats at home if you feel like rolling your sleeves up in the kitchen. Here's our recipe for Dark Chocolate-Covered Almond Clusters With Coconut-Matcha Sprinkle.
Apples with Peanut Butter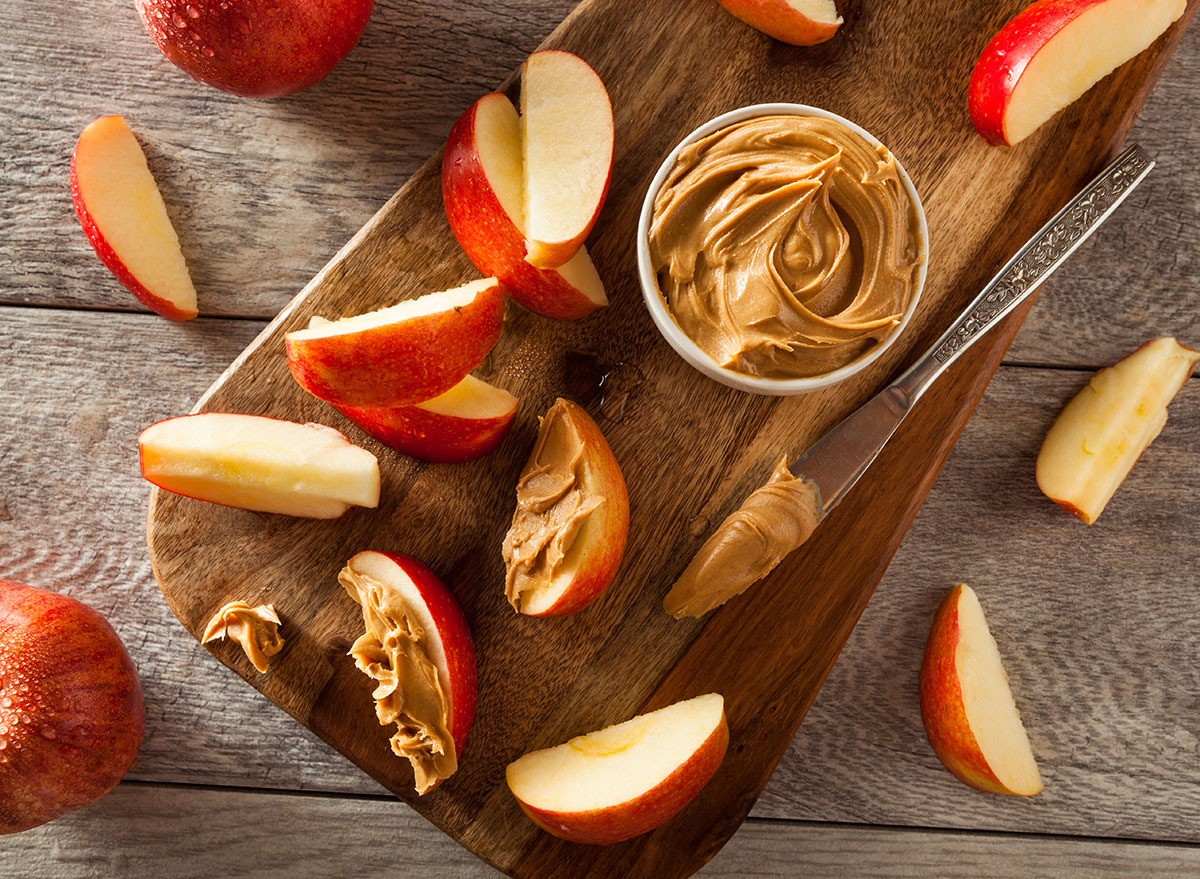 "This simple and savory snack is truly my favorite," Darsa says. "There are so many different types of apples to choose from with a wide variety of flavors. Also, the smoothness/crunchiness from the PB (depending if it is crunchy/smooth PB) is the perfect pairing with the crispness of a juicy apple."
Mission Protein Tortillas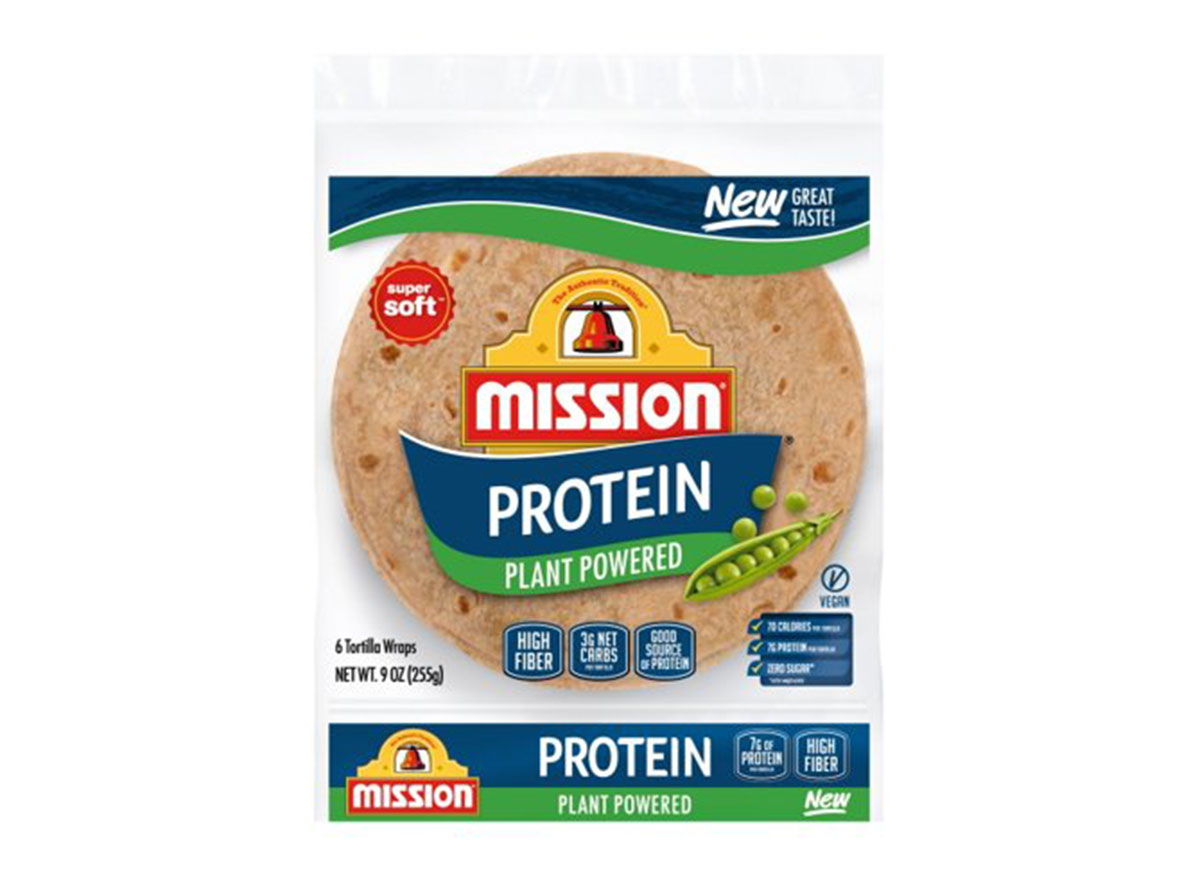 These are the perfect wrap for homemade burritos or tacos. "They have 70 calories,7 grams of protein, are suitable for vegans, and are delicious dipped into hummus or served with guacamole," says Malorie Ann, a nutritionist and editor of The Vegan Insider.
Wonderful Pistachios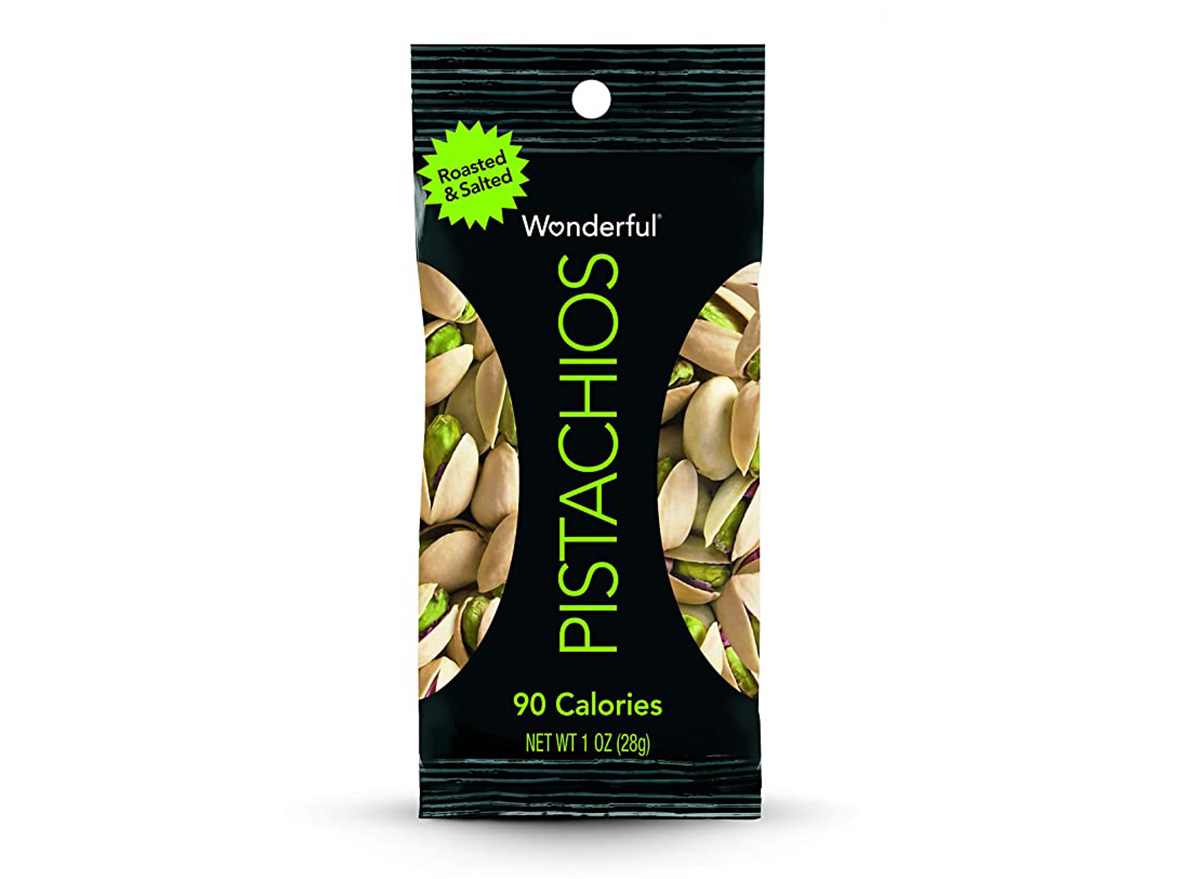 "I love snacking on Wonderful Pistachios. They are a good source of plant protein and fiber, and they satisfy a salty craving," Rania Batayneh, MPH, a nutritionist and bestselling author of The One One One Diet suggests. "In fact, you can have 49 nuts per ounce compared to just 15 potato chips. They are the perfect better-for-you Game Day snack."
Guacamole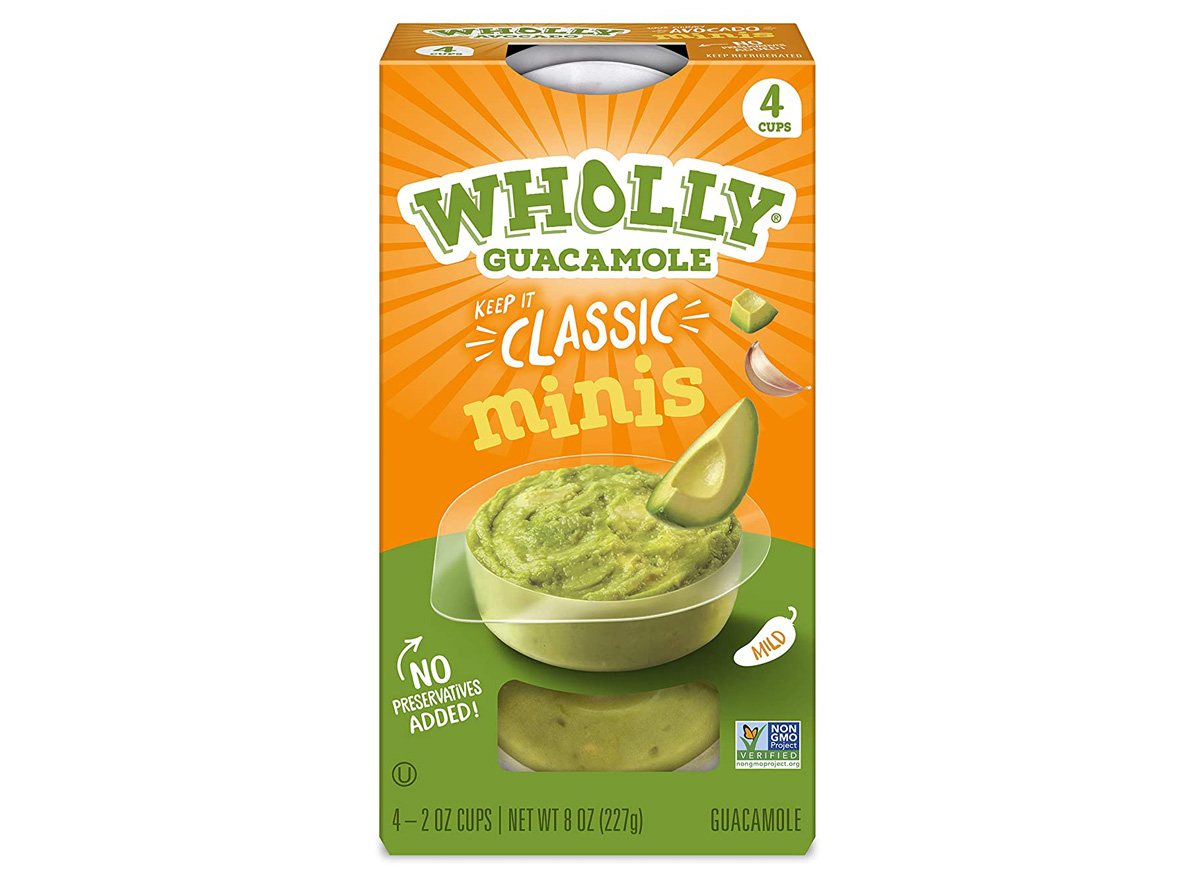 "The organic Wholly Guacamole Minis are loaded with healthy fats and are perfectly packaged for all your socially-distant Covid needs," says Laura Gilstrap RD, LD/N, and owner of LG Nutrition. "They pair great with veggies or flaxseed crackers."
Hummus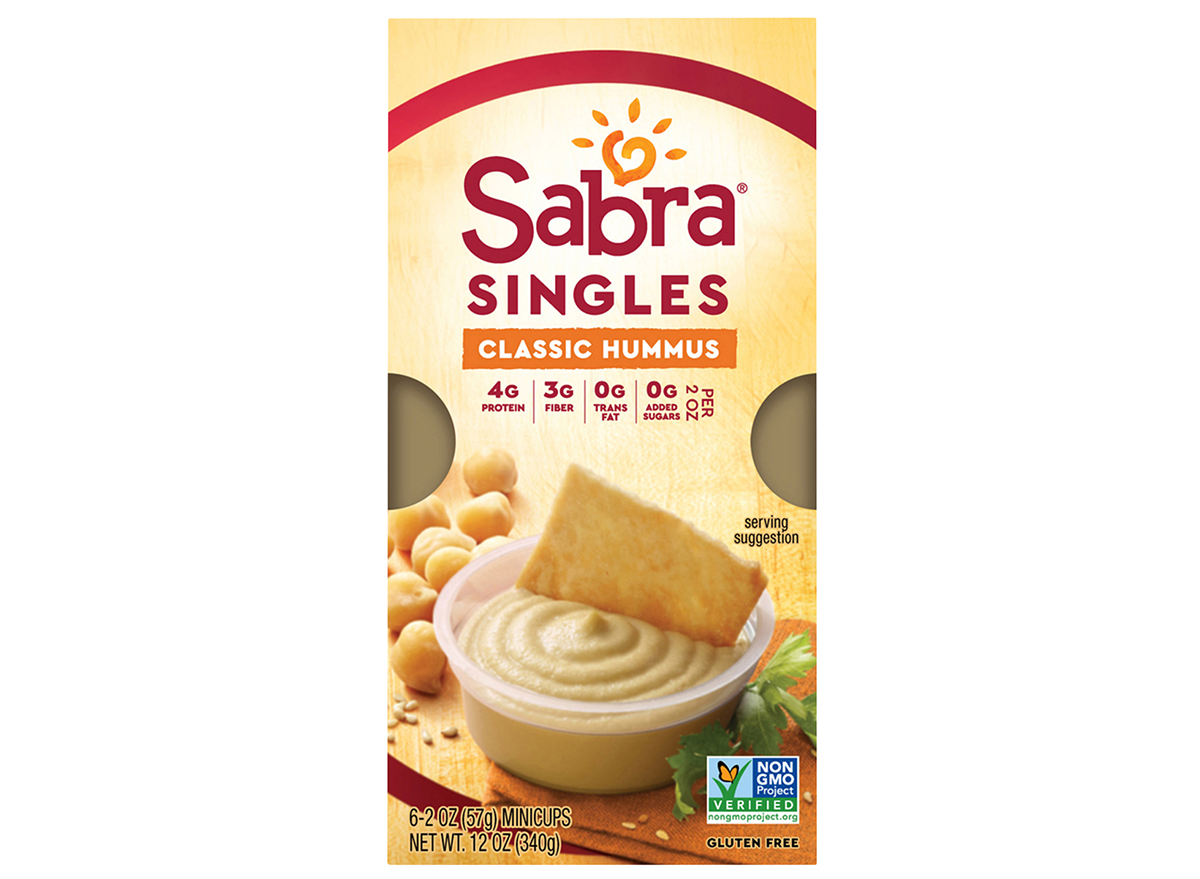 "One of the easiest store-bought healthy snack that is good for the [Super Bowl] is hummus," says Talia Hauser, RD, LDN. "It's typically made of pureed chickpeas which means it has fiber and protein, which is missing from a lot of typical party snacks. My favorite way to serve it is with a pre-made veggie tray from the store, but if you have time feel free to prep your own veggies for dipping. I suggest baby carrots, zucchini slices, jicama sticks, and radishes—but any veggie will do."
Mackenzie Burgess, RDN and recipe developer at Cheerful Choices recommends picking up single-serve hummus cups instead of giant tubs. "This keeps the portions in check and allows for easier snacking in a group setting," she says.
Salsa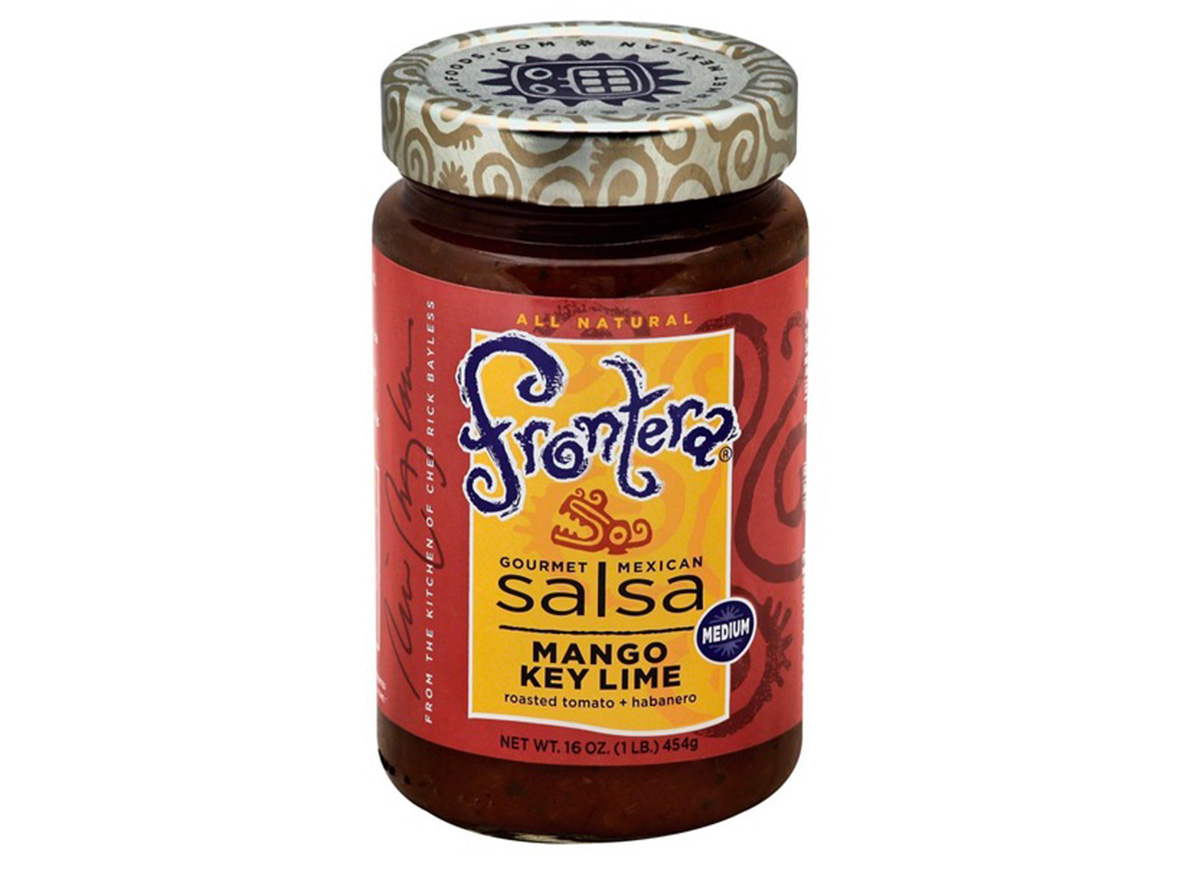 You can get a ton of veggies besides the regular tomatoes, onions, and peppers by choosing a jar of salsa packed with things like beans and corn. "You're actually getting more nutrition out of this salsa than a plain tomato-based one," says Hauser.
But those savory additions aren't the only ones that score—mango salsa is an unexpected MVP. "I love this snack since it is a light and refreshing appetizer, and the addition of the vitamin A-rich mango mixed in the salsa provides a sweet twist on the traditional salsa dip," says Ashley White, MPH, RDN, LDN.
For a trendy take on this iconic gameday app, try Frontera's Mango Key Lime Salsa.
Late July Organic Tortilla Chips
For something healthy to pair with salsa, try chips with minimal ingredients like these ones from Late July. "I like [these] because they're filled with a variety of flavors and are a clean, tasty snack free of GMOs and artificial ingredients," says Janeé Kearney, MS, CNS, LDN.
Popcorn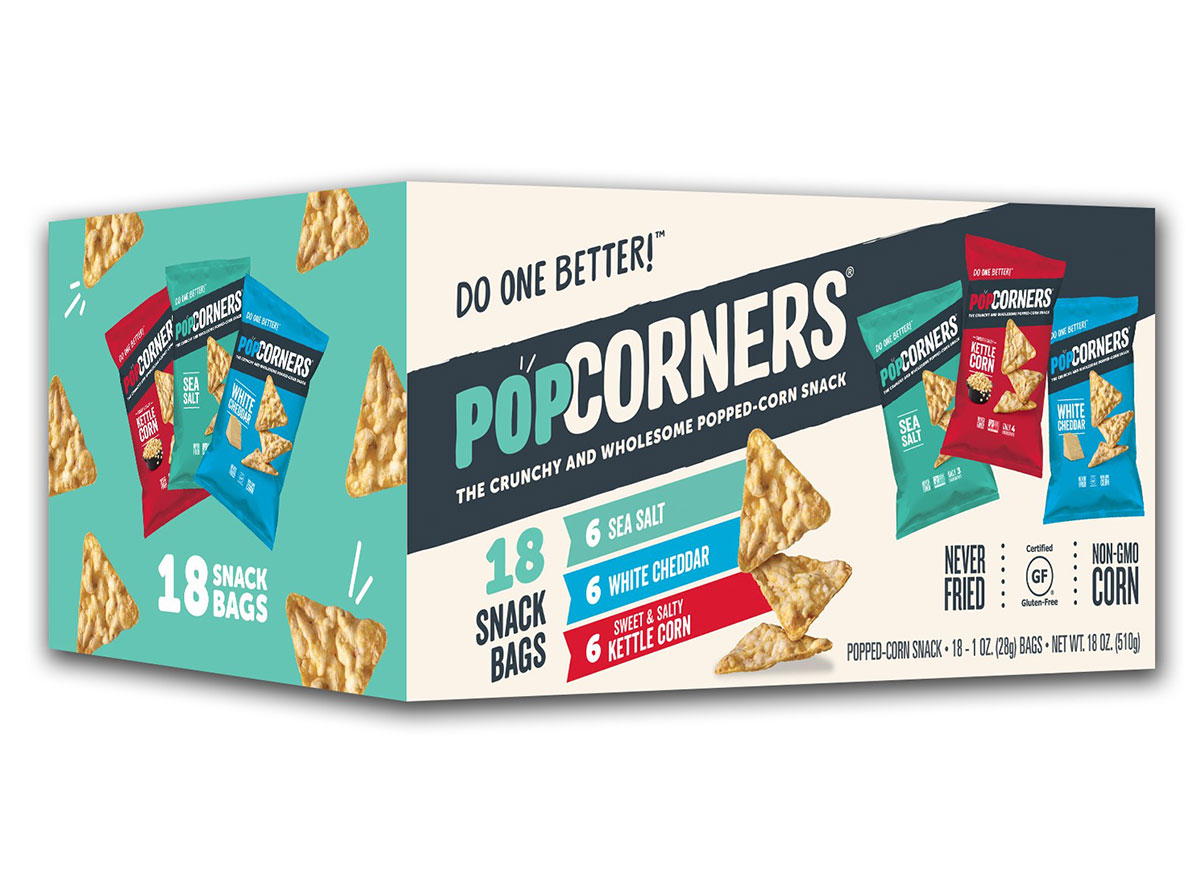 Hauser adds that her "all-time favorite snack, especially for watching sports is popcorn." When shopping, "look for a brand that is about 40 calories per cup to ensure you aren't getting too much added oil or butter," she says. "Popcorn is considered a whole grain and has good volume—meaning a serving (about 3 cups) fills up a whole bowl-full."
Although pre-popped options at the grocery store seem endless, it may be healthier to go the DIY route. "If you want to make your own, it's so easy to buy plain and toss it with whatever you want—Old Bay spice, paprika, lime zest, etc.—anything you can think of," says Sylvia Melendez-Klinger, DBA, MS, RD, CPT, and founder of Hispanic Food Communications.
Lots of RDs recommend popcorn as a great alternative to chips. Try PopCorners, because they "are never fried, light and airy popped corn crisps made with simple ingredients," says Dr. Nicole Avena, PhD assistant professor at Mt. Sinai Medical School and a visiting professor of health psychology at Princeton University.
Pop Bitties
6254a4d1642c605c54bf1cab17d50f1e
Chips are a classic Game Day snack, and opting for a healthier version is surprisingly easy. Pop Bitties— a favorite of registered dietitian Matthew Kadey—are "made with sorghum, brown rice, quinoa and chia, making them a great whole-grain alternative to traditional chips."
And they're not just good with salsa and guac. "I like pairing them with a nutritious dip like hummus; garbanzo beans are good source of fiber and plant-based protein," he says. "If you're buying pre-made versions, try to choose brands made with extra virgin olive oil."
Sliders
Look no further for a snack the entire family can enjoy! Sliders are customizable, and they're a healthier size. "My absolute favorite Super Bowl food are sliders," says Lauren Boyer, RD, CD, CNSC, pediatric registered dietitian and founder of A Pinch of Ginga. "These can be fun to layer with slow cooked BBQ meat, cabbage, and pickled onion. Jackfruit is a great alternative if you're vegetarian or vegan!"
Instead of buying pre-made sliders, try making your own at home. Here are recipes for low-calorie sliders, two ways.
Turkey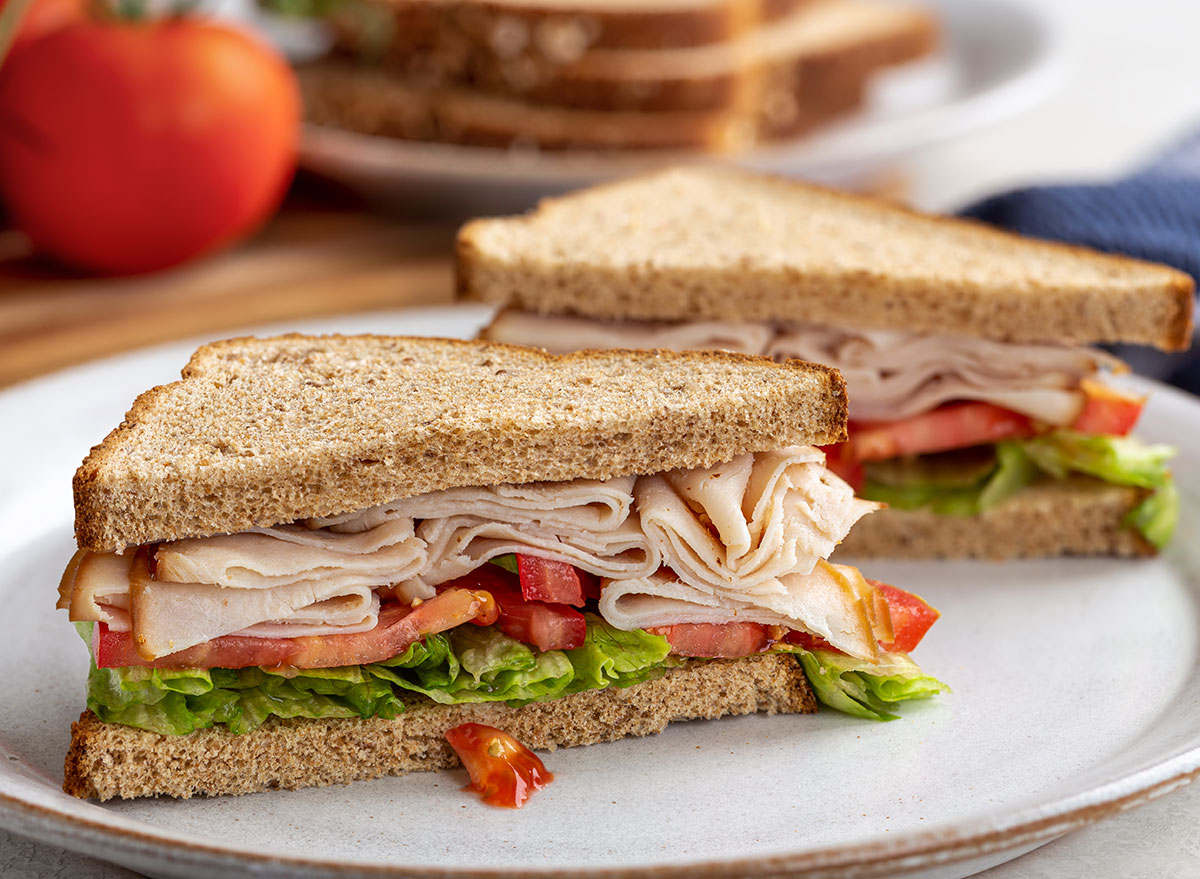 Another healthier option to indulge in while watching the big game (and the commercials, of course) is a leaner meat.
"Turkey meatballs are another favorite snack of mine that I enjoy. Because turkey is a lean protein, I love that it is a heart-healthy take on this popular comfort food," White says. "I also enjoy a hearty bowl of turkey white bean chili while watching the game. I love this dish since not only is it fun to set up the chili bar for the big game, but I love piling on all of my favorite toppings like diced avocado, chopped green onion, and sliced jalapeño to add some zest."
Here is our recipe for Turkey and White Bean Chili, as well as 31+ other turkey recipes.
Mushrooms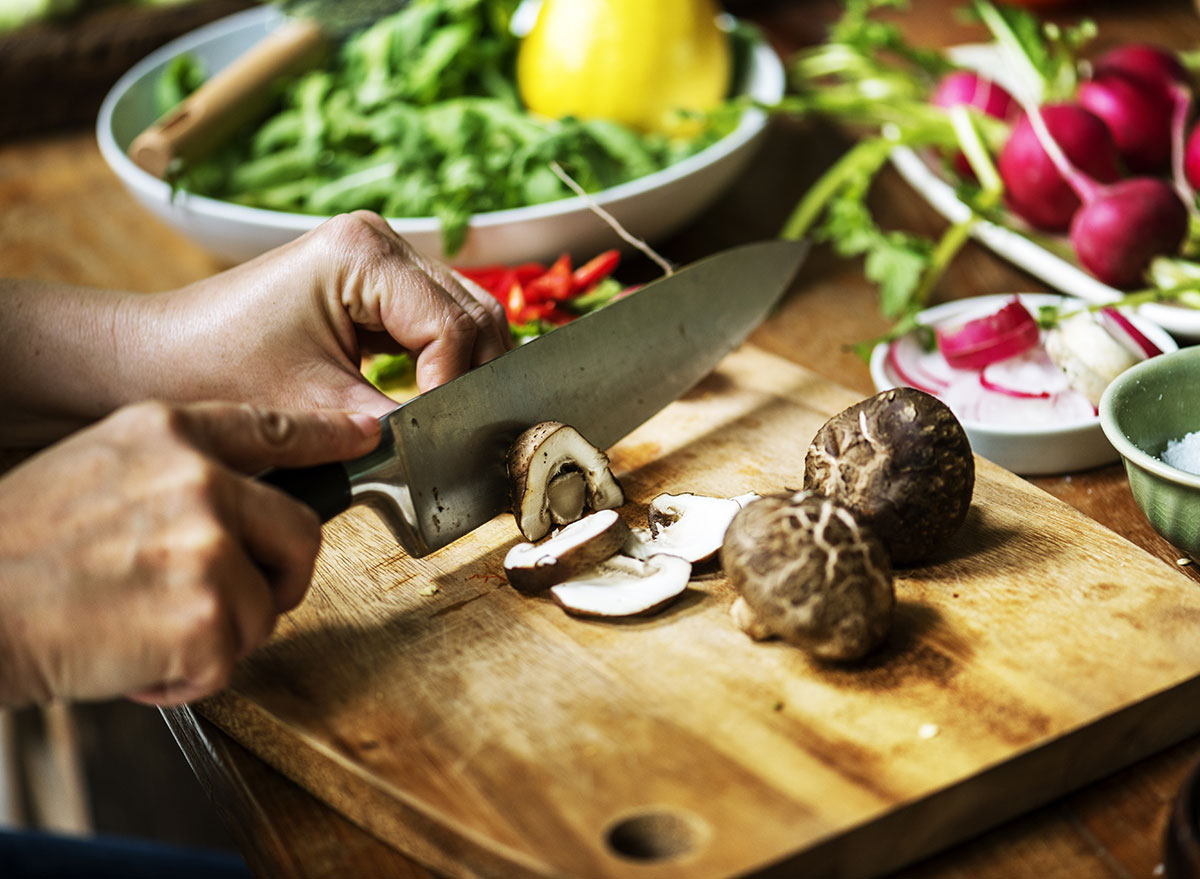 In addition to all the other meatless snacks to have while watching the Super Bowl, mushrooms like baby portobello can be stuffed to perfection. White's favorite that doesn't sacrifice that classic hearty taste?  "I like to stuff the mushrooms with spinach, feta cheese, and diced onion," because "it is a light yet filling snack due to the portobello mushroom having such a meaty texture," she says.
For more on keeping your plate healthy, here are 45+ Healthy Copycat Recipes of Your Favorite Restaurant Dishes.
Hood Cottage Cheese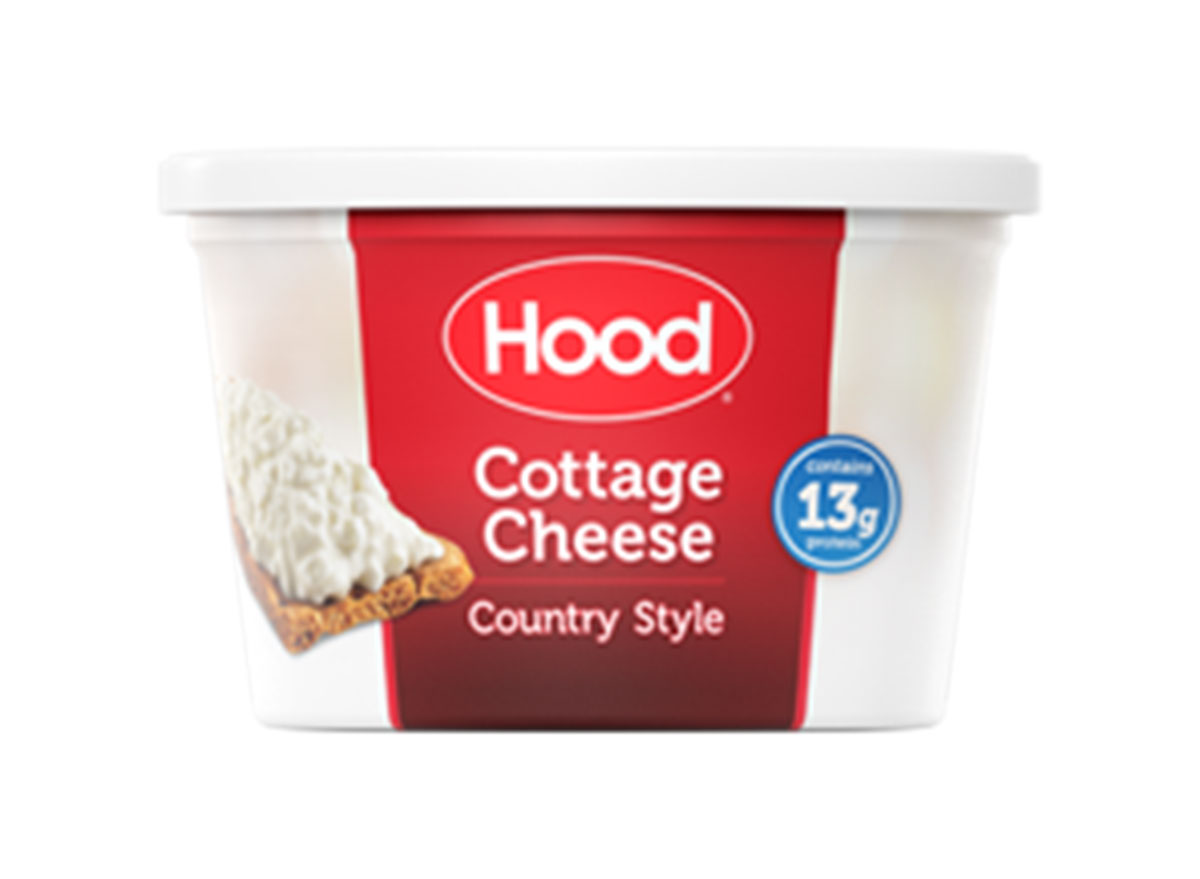 Elizabeth M. Ward, MS, RDN, recommends swapping regular dips for other kitchen staples. "Hood Cottage Cheese is a delicious and nutritious way to include protein and it's my go-to food no matter what the occasion," she says. "Savory flavors like cottage cheese with chive offers 13 grams of protein per serving and makes an awesome dip right out of the container for vegetables, pita chips, and more."
KINDFrozen Smoothie Bowls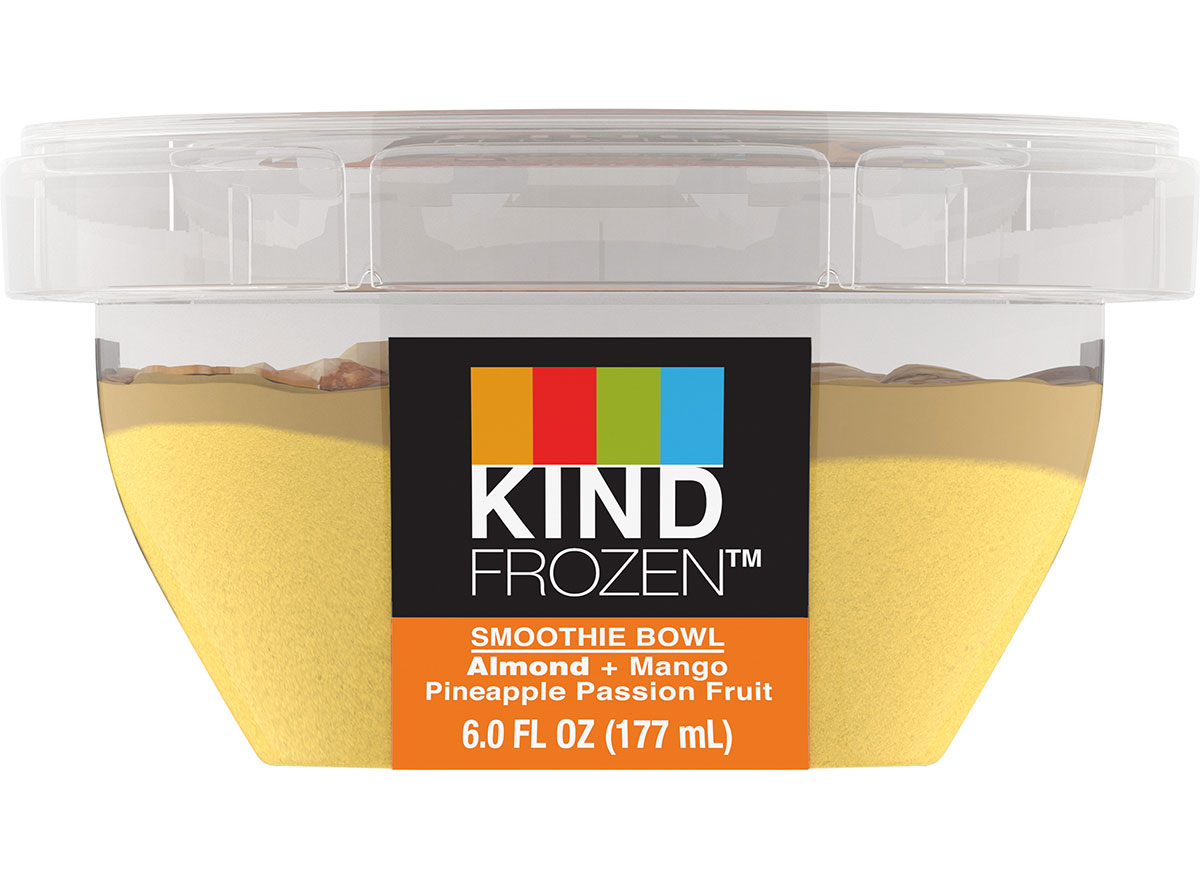 For those football fans with a sweet tooth, fruit is a good option to limit the amount of added sugars you consume. "KIND Frozen Smoothie Bowls are new, single-serving bowls layered with fruit and almond milk, creamy almond butter and topped with whole nuts and granola," says Dr. Avena. "They come in four flavors, including one green smoothie flavor. It is the perfect healthy snack and a great way to get more fruit in your diet (along with 7-8 grams of protein per bowl)."
Fat Snax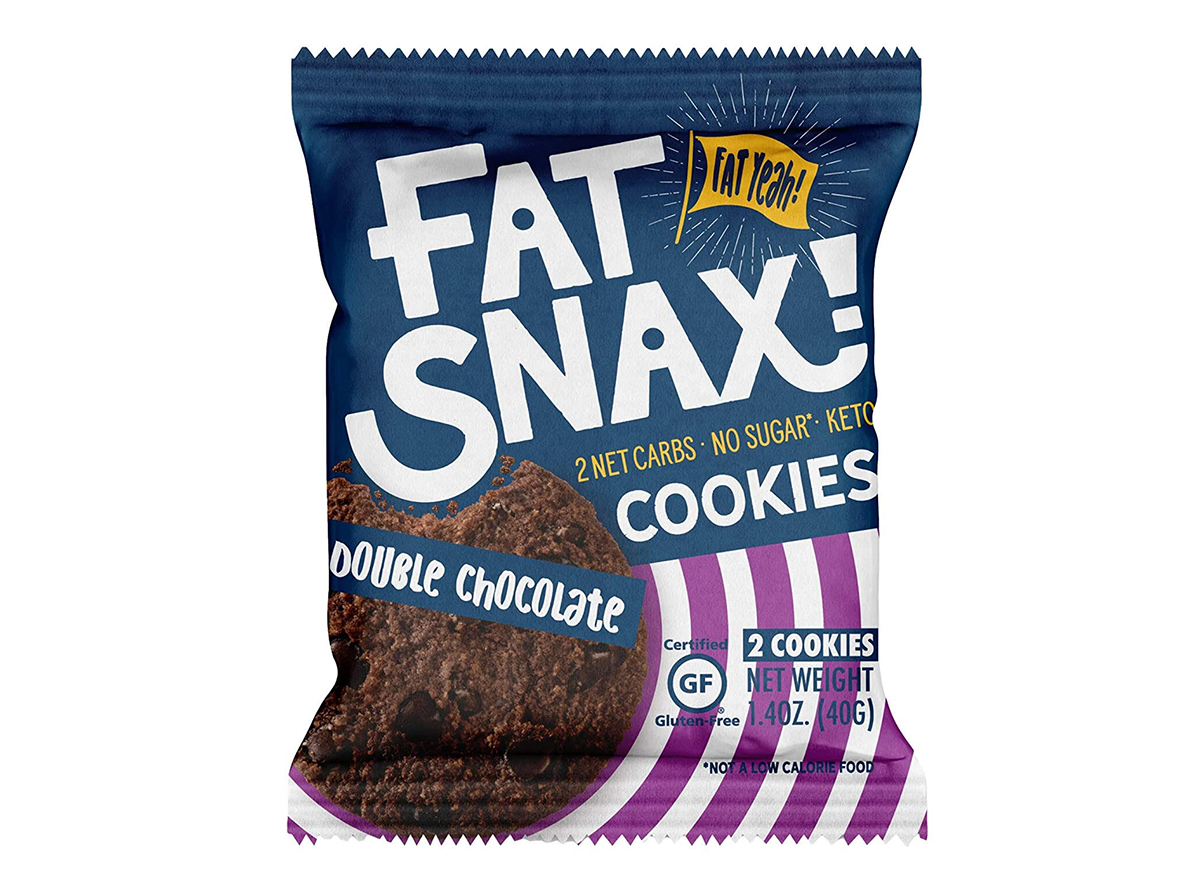 Sometimes fruit may not cover a sugar craving, so registered dietitian Melissa Rifkin, MS, RD, CDN recommends Fat Snax.
"My all-time favorite cookie is a Fat Snax Double Chocolate Cookie. It's light and chocolatey, hits the spot, and keeps me in check with following a low-carb diet," she says. "I feel good about Fat Snax, as many companies include fake ingredients. But with Fat Snax, the main ingredients are almond flour, butter, and coconut flour. And they include fiber, which is a bonus."
Trail Mix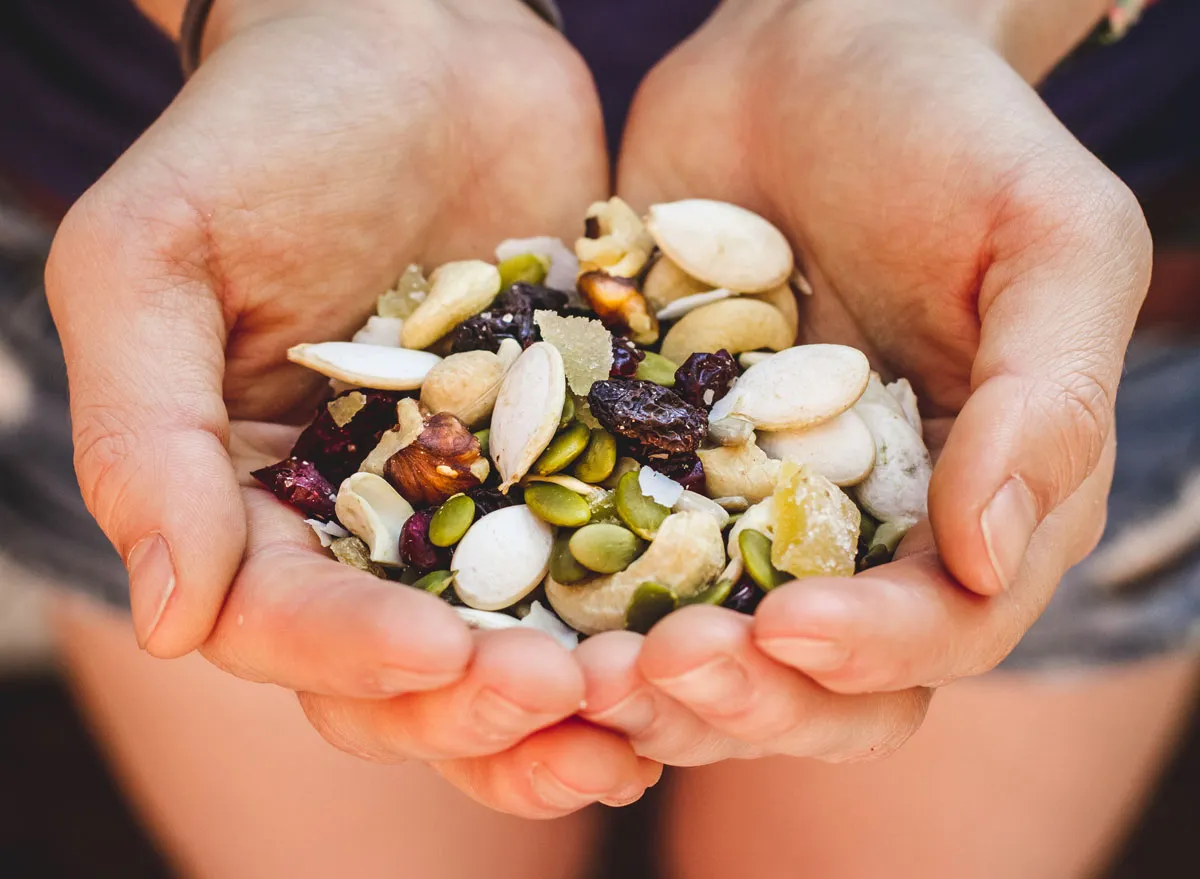 "Trail mixes that are low in added sugar and have little to no chocolate are great," says Melendez-Klinger. "To control this and make sure it has all of my favorite things, I like to buy nuts, dried fruits, and cereals then make my own. I just mix raw peanuts/pistachios/almonds/walnuts, dried fruits, and one or more cold cereals. This is a favorite, because it's easy to exercise portion control by using party cups to track your servings, and it has heart-healthy nuts, natural sugar sweetness, and cereals that—don't forget—are made with enriched grains with lots of essential vitamins and minerals or whole grains with lots of dietary fiber."
If you'd rather pick up some on your pre-game grocery shopping trip, try Whole Foods 365 Double Feature Trail Mix, says Kearney. It features almonds, cashews, mini dark chocolate peanut butter cups, and dried sweet-sour cherries.
"I like this snack for the Super Bowl because it's slightly sweet and savory without being loaded with sugar and contains no artificial ingredients or GMOs," she explains. "Also, the nuts pack some protein, fiber, and healthy fats."
Pickles
Game Day is a tradition like no other, and so are these tangy snacks. "Pickles are a great snack to have on hand during gatherings—COVID-19 compliant of course!)—especially during the Super Bowl," says Kelly Springer, registered dietitian and founder of Kelly's Choice. "I love to put together a pickle plate with SuckerPunch Gourmet pickles, which are my favorite, because of their signature 11-spice blend and unique flavors. If you're being extra careful of sharing snacks, grab a handful of pickle snack packs instead of making a plate."
Organic Doritos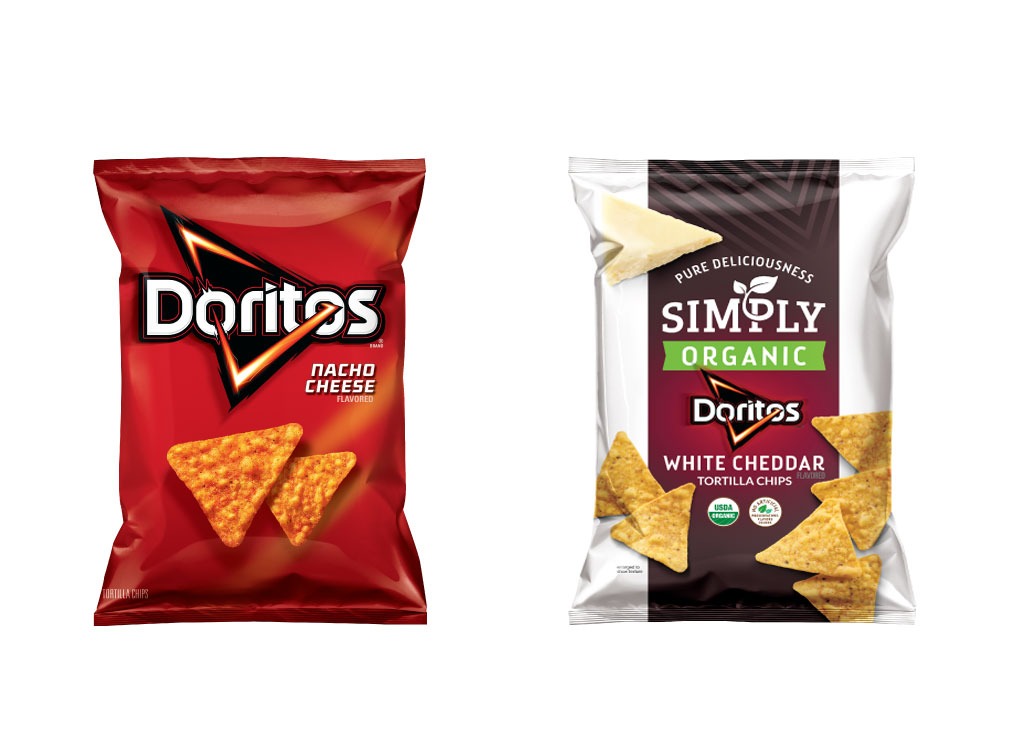 Doritos are part of watching football, and there are healthier options that are also organic.
"For people that like to indulge and love standard chips (i.e. Doritos), there are Organic Doritos sold at Target which are a cleaner organic version of the original (free of GMOs and artificial ingredients) while still being very tasty," Kearney recommends.
If you plan to put several snacks out during the game, you can learn how to avoid food poisoning by following these three tips from the USDA. And for all kinds of healthy snack and meal ideas delivered right to your email inbox every day, sign up for our newsletter!
Amanda McDonald
Amanda has a master's degree in journalism from Northwestern University and a bachelor's degree in digital journalism from Loyola University Chicago.
Read more about Amanda