This Beloved Chocolate is About To See a Price Surge
Desserts this holiday season are about to be more expensive.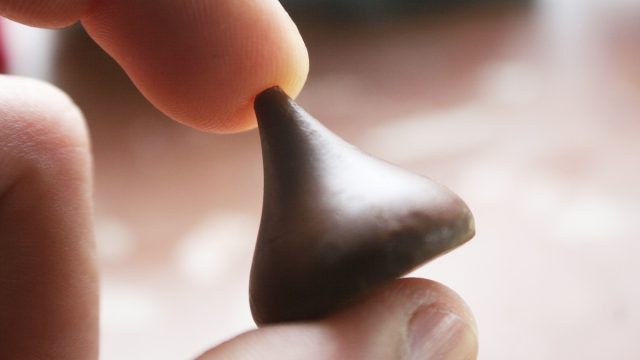 Although Hershey Co. saw sales top $8.15 billion in 2020, it's planning to raise prices on its top items starting later this year, the company recently announced.
Mr. Goodbar, Kit Kat, Almond Joy, Reese's, Hershey's Kisses, and more saw a price increase in 2014 and 2015, said Michele Gross Buck, the chairman, president, and chief executive officer in a pre-recorded call about the company's financial results for 2020, according to Food Business News. But in 2021, the company is focused on rebounding from the change in strategy that last year brought, and will raise the prices again. (Related: Grocery Shortages To Expect in 2021, According to Experts.)
"If you think about 2020, our spending was down a little bit because we pulled back on some parts of the portfolio that we thought just weren't relevant, like refreshment this year," Buck said. "And, so, part of our increase is restoring some spend levels in some of those areas. And that's part of what's driving up some of our spending as well."
The company also announced the addition of more sugar-free items as well as organic items in 2021—yep, your favorites are included. "Our sugar-free platform has been performing well and we believe this will enable us to reach more households," Buck said. "And while the organic chocolate market is small, it is growing rapidly, and we are excited to bring consumers great-tasting organic versions of Reese's and Hershey's through this targeted launch."
There's no information yet on exactly what the Hershey prices will be or when organic treats will hit the shelves. But in the meantime, here are the 19 Candy Bars to Always Leave on Grocery Store Shelves.
To get all the latest grocery store and food news delivered right to your email inbox every day, sign up for our newsletter!
Amanda is a staff writer for
Eat This, Not That!
.
Read more