This Ice Cream Is Being Tied to Over 20 Illnesses
There has also been one death.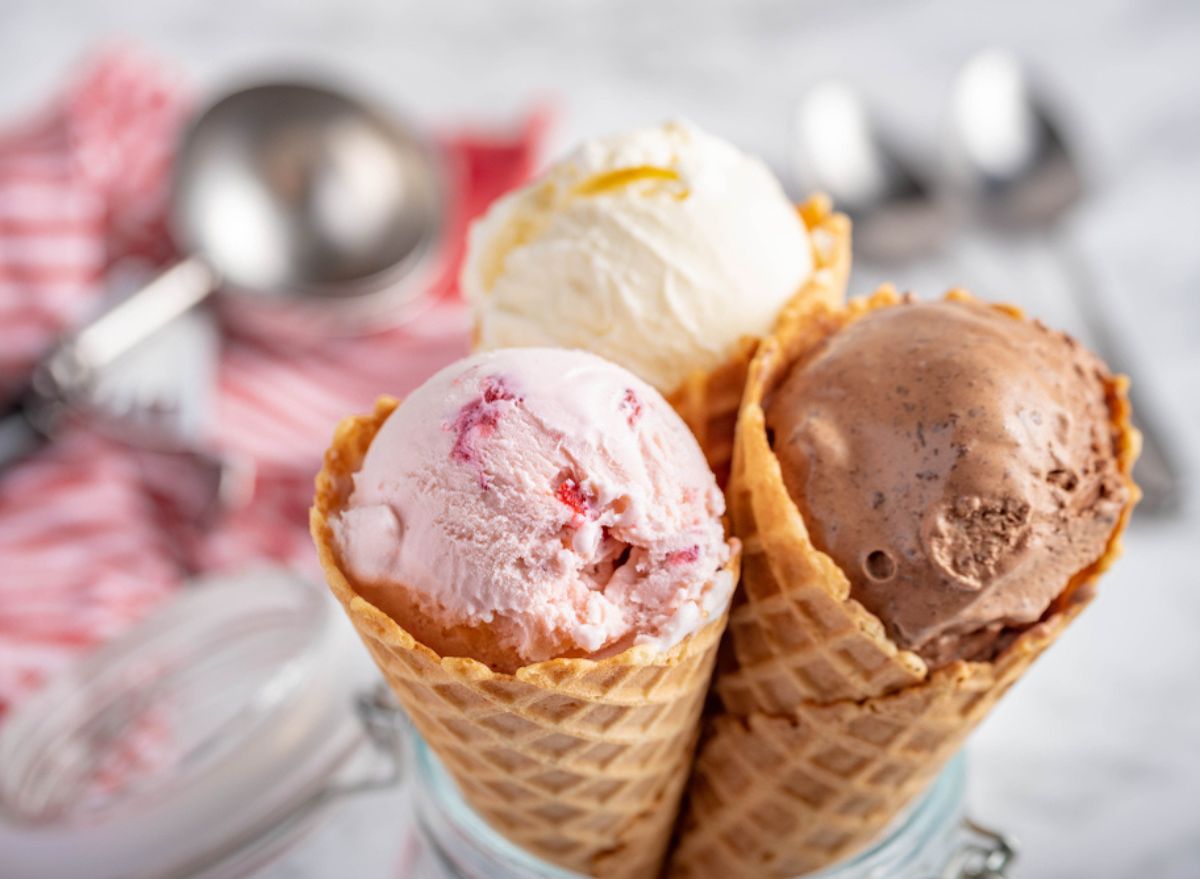 If you're thinking about a big bowl of ice cream to cool off during a hot summer day—you may want to think twice. The Centers for Diseases Control (CDC) just issued a Food Safety Alert regarding the chilled dessert, as one company's product is suspected to have led to a string of serious illnesses. 
A listeria outbreak linked to Big Olaf Creamery ice cream sold in Florida has resulted in 23 illnesses, 22 hospitalizations, and one death, according to the alert. The Sarasota-based creamery has since issued a recall of its products while the Florida Department of Health investigates.
The ice cream is sold in grocery stores as well as Big Olaf Creamery stores and other parlors and businesses in Florida where it may be labeled or sold under various brands. The CDC recommends that if you are in the Sunshine State while the recall is underway you ask if the ice cream being served was bought under the Big Olaf company before you eat or buy it. The retail stores that have sold Big Olaf Creamery products are listed on the company's website.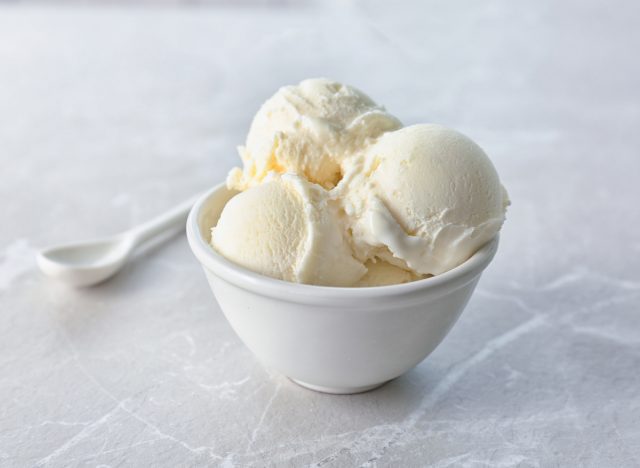 A dozen people have gotten sick in Florida, with 10 of them traveling to the state the month before the illness started, according to the CDC. Two other illnesses have been discovered in New York and Massachusetts, and one each in Georgia, New Jersey, Pennsylvania, Illinois, Minnesota, Kansas, and Colorado. Illnesses started in January 2021 but have since gone up, with four in April, one in May, and two in June.
Anyone with the ice cream at home is instructed to immediately throw it away, especially since listeria is known to tolerate cold temperatures extremely well.
While consuming products with listeria can be very serious for people older than 65 and those with weakened immune systems, it's particularly harmful to pregnant women, according to the Mayo Clinic. In fact, an infection from the bacteria can directly cause miscarriages and stillbirths.
If you've ingested food that has been contaminated with listeria, the bacteria might not sicken you until days or weeks later depending on how it affects you. Symptoms of an invasive illness will occur after weeks and may have you exhibiting fever and flu-like symptoms. Those with an intestinal illness will likely get sick within 24 hours and experience vomiting or diarrhea, according to the CDC.
The Big Olaf company released a statement regarding the recall on July 3 denying the ice cream was involved in any sicknesses.
If you think you may have been exposed to listeria and are pregnant, it is important to immediately contact your doctor to seek early treatment.
Also, be sure and stay on the safe side. If you've been to Walmart lately, you might want to check your cabinets for these baked goods, which have been recalled in all 50 states due to the "potential presence of hard plastic pieces."
Amber Lake
Amber Lake is a staff writer at Eat This, Not That! and has a degree in journalism from UNF in Jacksonville, Florida.
Read more about Amber