5 Iconic Fast-Food Items Getting More Expensive This Year
Americans will be shelling out more for these favorite go-to orders.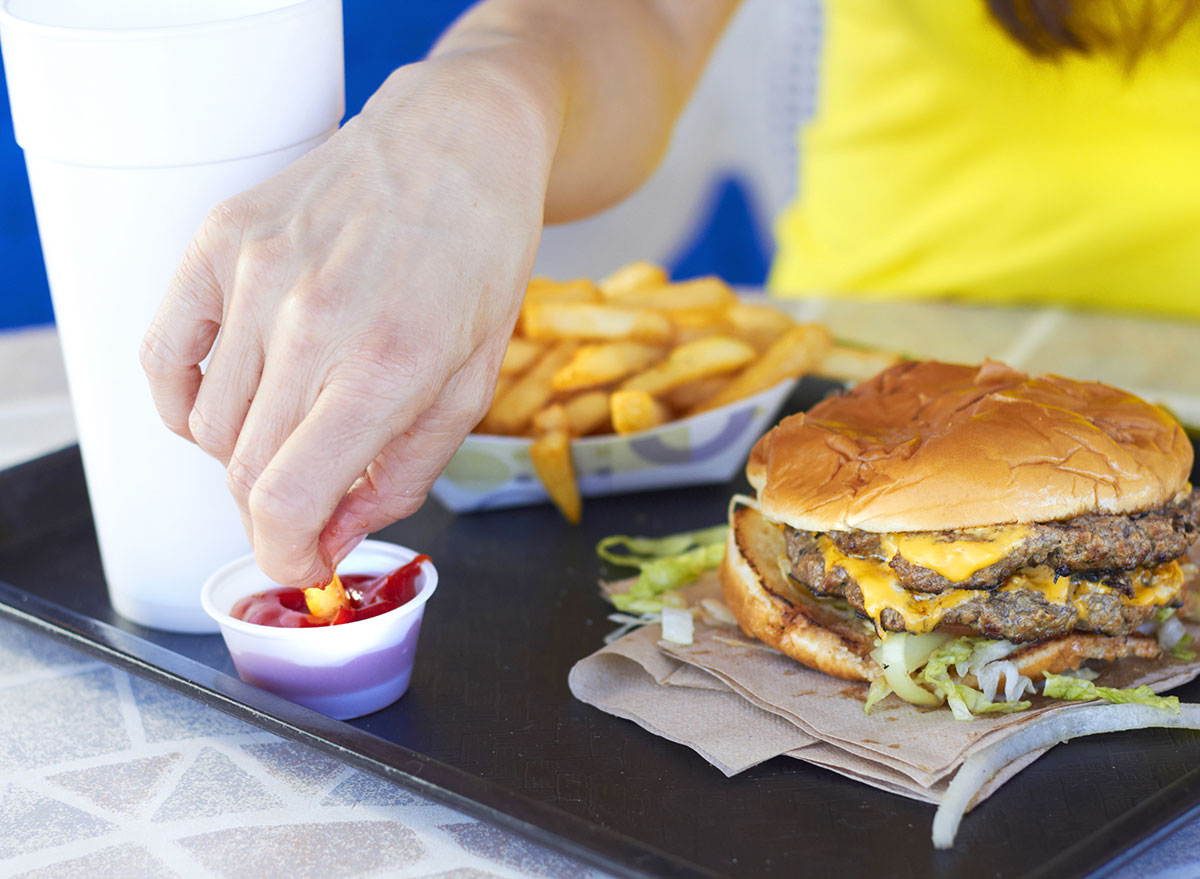 Prices of food are rising everywhere—from your local grocer to your neighborhood restaurant. Even fast food, traditionally popular thanks to its low prices, isn't as cheap as it used to be.
To combat inflation while still keeping profits up, the nation's largest fast-food chains are raising prices of basic menu items. Some, like Chipotle, are upfront about how much higher your tab will be this year, while others, like Domino's, have opted to cut long-standing value deals instead.
Here are several super popular fast-food eats that you'll be paying more for this year.
For more fast-food news, check out 8 Worst Fast-Food Burgers to Stay Away From Right Now.
The Whopper at Burger King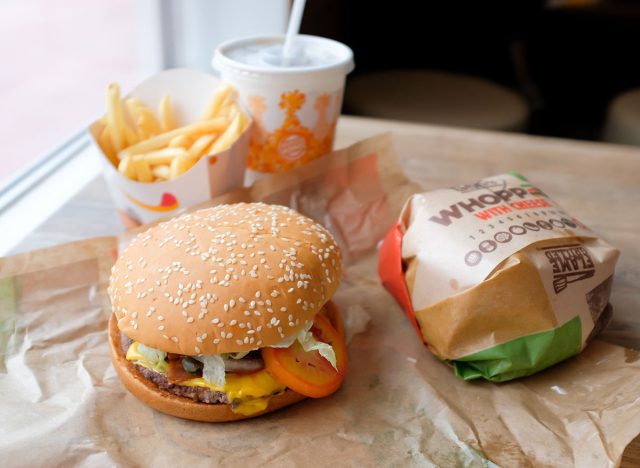 Burger King's most popular burger has been a part of the Two for $5 value menu for years, but that is no longer the case. According to this week's fourth-quarter earnings call, the Whopper is being removed from the promotion, which means you'll now have to get it at full price.6254a4d1642c605c54bf1cab17d50f1e
The Hot-N-Ready pie at Little Caesars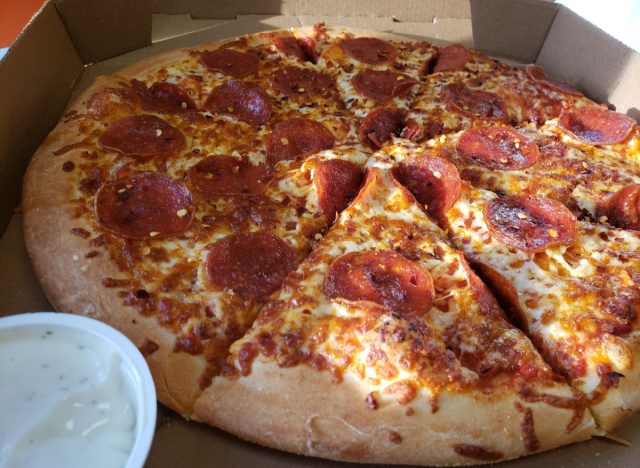 The chain's $5 Hot-N-Ready deal is arguably the "nation's best price" for a large pie. But even this deal, almost synonymous with the chain itself, has fallen victim to inflationary trends and will no longer carry the flat $5 price tag we know and love. In January, Little Caesars announced it is increasing the price of Hot-N-Ready to $5.55, and that certainly doesn't have the same ring to it. On the bright side, the pizza will now come with 33% more pepperoni.
A Big Mac and Soda at McDonald's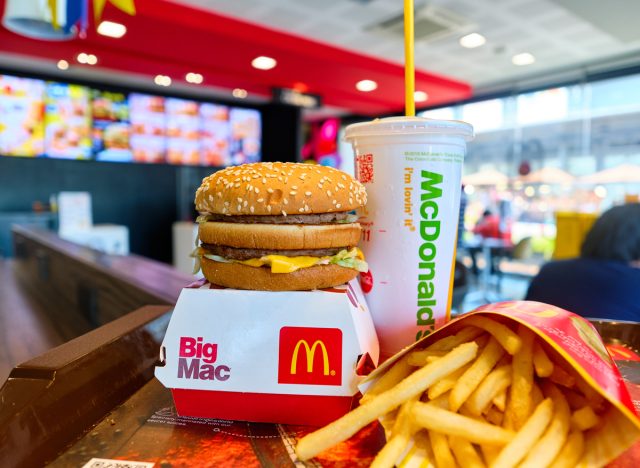 McDonald's had a terrific 2021, in part because it raised menu prices. The chain's prices were about 6% higher in 2021 compared to 2020, and according to the company's most recent earnings call in January, the price tag of its food could continue to rise in 2022.
And while its Big Macs and Chicken Nuggets will cost you more this year, so will the drink that goes with them. According to The Wall Street Journal, the company has allowed franchisees to raise the prices of all sizes of soda this year, which have been selling for a dollar for years.
In 2021, Chipotle raised menu prices by 4% to offset the higher minimum wages for its workers. This increased the average price of a burrito, for example, by 30 to 40 cents.
"We've got a really strong value proposition, which gives us pricing power," said CEO Brian Niccol. "Still to this day, a chicken burrito, totally customized the way you want it, is well below $9 in most parts of the country, and it's definitely below $10 everywhere, so we feel like we still provide tremendous quality of food, food with integrity, customized exactly how you want."
But that was in 2021, and in 2022 we may end up seeing the price of the chain's burrito go above that $10 cap. Chipotle already raised prices in the new year by another 6% and announced more increases are likely to come later in the year.
Your favorite drink at Starbucks
Prices at Starbucks were raised twice in a relatively short span of time—once in October of 2021 and most recently in January. But the company sees further increases as one of its main tactics for achieving better margins. The chain's announcement that it plans on raising prices again, even while it has seen profits in the most recent quarter grew by 31%, struck a nerve with customers, who criticized the move on social media.
Mura Dominko
Mura is ETNT's Executive Editor, leading the coverage of America's favorite restaurant chains, grocery stores, and viral food moments.
Read more about Mura