The #1 Secret Seafood Companies Don't Want You To Know
New data shows that an overwhelming amount of imported seafood is caught illegally.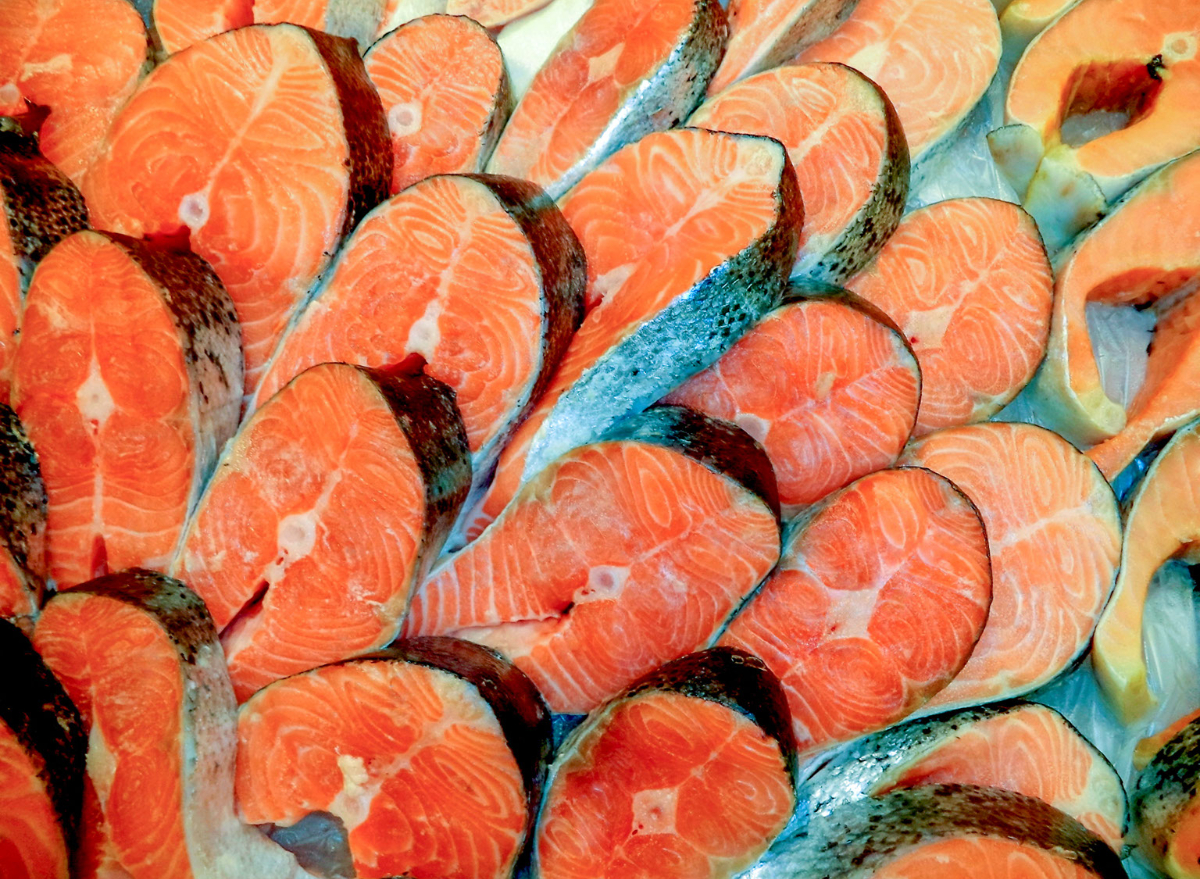 Americans are trying to eat healthier in the new year, and for many, consuming more seafood is part of their plan. After all, eating fish is shown to reduce inflammation, boost your brain health, and even help with sleep.
But now, a new report from independent environmental conservation group Oceana may sway your thoughts a bit about this ever-popular cuisine. 
Keep reading to learn more about the report, and then check out The #1 Best Juice to Drink Every Day, Says Science.
The Shocking Truth About Imported Seafood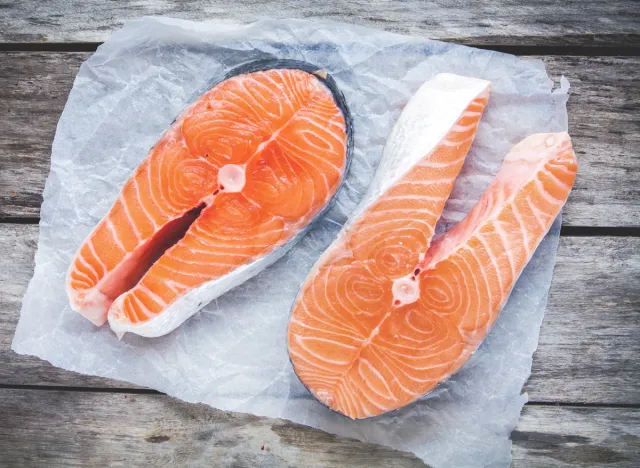 The United States is the world's largest importer of seafood, with 84% of its production coming from other countries such as Mexico, Belize, Peru, and the Philippines. Surprising new data from Oceana shows that nearly $2.4 billion worth of illegally-caught seafood found its way to American dinner plates in 2019.6254a4d1642c605c54bf1cab17d50f1e
While a Seafood Import Monitoring Program (SIMP) is in place to help prevent seafood from being fished illegally, it currently only covers 13 different species of fish and shellfish, like tuna and shrimp. It excludes popular seafood staples like imported salmon, squid, octopus, lobster, and crab. 
That means that a whopping 60% of imported seafood products sold in America aren't being monitored for red flags like fishers ignoring catch limits, fishing in closed areas, using prohibited fishing gear, violating regulations and laws, and/or misreporting their catches. 
This leaves the majority of American seafood unguarded. 
"When Americans order calamari at a restaurant, they do not want a side of criminal activity to come with it," Beth Lowell, Oceana's acting vice president for the United States, said in a press release. "The reality is that imported seafood on Americans' plates can originate from illegal fishing, crime, environmental destruction, and human rights abuses."
According to Dr. Marla Valentine, an illegal fishing campaign manager at Oceana, illegal fishing can have devastating impacts on not only ocean ecosystems, but the people that rely on the ocean for food and economic security. 
"When fishers remove too many fish or other marine creatures from the ocean, they remove key components of that ecosystem," Valentine tells Eat This, Not That!. "[This type of] fishing is done with disregard for protecting habitats—these are destructive practices that can damage fisheries for years to come."
How This Issue Can Be Resolved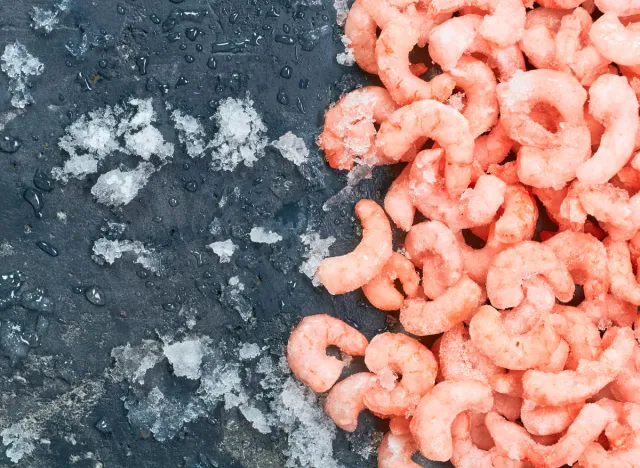 Currently, Oceana is conducting a campaign urging the U.S. government to have all imported seafood covered by SIMP. A bipartisan House bill that was approved last fall will call for an expansion of SIMP to cover all imported seafood, and it currently awaits a floor vote. 
If the U.S. were to expand SIMP to all imported seafood, the seafood industry would be faced with a responsibility to maintain higher transparency to consumers as to how, when, and where their seafood was caught or produced. Adopting stronger regulations for imported seafood would also ensure it's held to the same standards as seafood caught in the United States, Oceana notes. 
"President Biden should ensure all seafood sold in the United States is safe, legally caught, responsibly sourced, and honestly labeled by expanding traceability of seafood and transparency at sea," Lowell added in the release. "By collecting the information about the origins of seafood we import, the government can more effectively screen imports and keep illicit products out of the U.S. market—and support legal fishers worldwide."
Making Smarter Seafood Choices When You Shop
Last year, a national survey by Oceana found that Americans overwhelmingly support policies to end illegal fishing and seafood fraud, which would provide greater transparency into the seafood they consume at restaurants and buy at grocery stores. 
Seafood fraud has been found to occur in everything from fish and shrimp to crab cakes and salmon. Oceana's investigations into seafood fraud show that many products listed on labels are different from what the buyer thought they purchased; for example, substituting one species for another without changing the label. 
So, how do you know what to pick while you're shopping for seafood? 
"The more information on the packaging about where the fish came from, the better," Valentine says. "Right now, there are no traceability requirements for seafood to have information follow it from boat-to-plate. Consumers can sign Oceana's petition calling on President Biden to make this a requirement so consumers can be better informed about the seafood they purchase."
Valentine also says that it's important to ask more questions about the seafood you're purchasing to ensure where, when, and how it was caught—and to be suspicious if the cost is cheap. "If the price is too good to be true, it probably is," Valentine says.
As Oceana notes, shoppers are often willing to pay top dollar for imported seafood products when they know they are safe and legally caught.
For more on seafood, check out The Best Seafood Restaurant in Every State. 
Kristen Warfield
Kristen Warfield is a graduate of SUNY New Paltz's journalism program in the Hudson Valley region of New York.
Read more about Kristen