Katie Lee Biegel Shares How She Got Back to Her Pre-Baby Weight
The celebrity chef is revealing her tricks for and thoughts about shedding the pounds postpartum.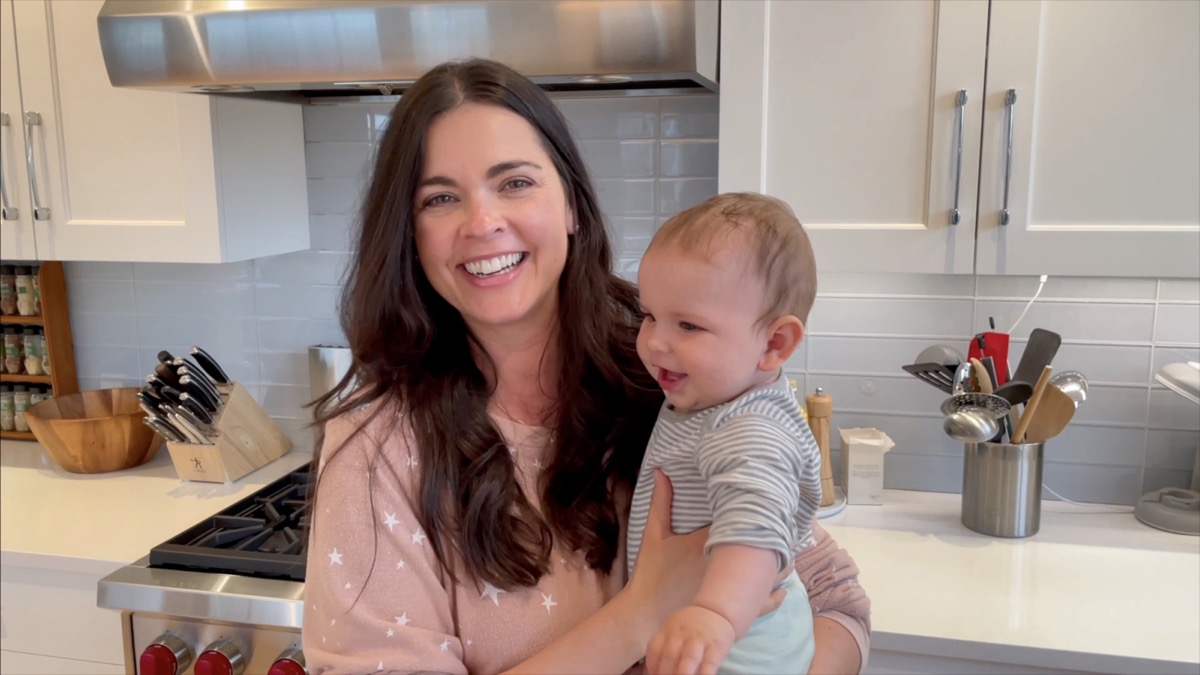 Celebrity chef Katie Lee Biegel welcomed daughter Iris 10 months ago, and the new mom just revealed that she's already back to her pre-pregnancy weight. However, the star admits that getting there wasn't as easy as she thought it would be—and that the number on the scale isn't her main focus these days.
In a new Instagram post, Biegel reveals exactly how she shed the baby weight and how she's getting closer to her health and fitness goals every day. And for more celebrity health and fitness news, check out Brie Larson Shares Her Exact Arm and Butt Workout In New Video.
She's doing at-home workouts.
On July 9, Biegel opened up to her Instagram followers about how "bouncing back" after having her daughter hadn't exactly been as easy as she'd hoped.
"I recently hit my pre-baby weight, but it really isn't about the number on the scale. We spend 9 months growing, expanding, and having so many changes…then there's childbirth…which for me, was the easier part. What I was not at all prepared for was the postpartum recovery. I was in quite a bit of pain for a solid 6 weeks and it took me a much longer time to heal physically than I ever expected," Biegel explained. The star noted that she was unable to exercise for the first few months after giving birth and found herself without either the time or energy to prepare healthy meals.
However, now that she's finding time to practice these healthy habits, Biegel says she's feeling more like herself again. "I started to get back to myself. Exercise, my big salads, blow drying my hair! Now, I power walk every day with Iris in her stroller, I do postnatal and Pilates workouts on @obefitness, and I use my @ww app. I finally feel like my body is back…not only because of the number on the scale, but I feel like I am back to feeling strong and healthy."
For more insight into how your favorite celebs shape up, check out Rita Ora Reveals Her On-the-Go Workout to Stay Fit.
She loads up on fruits and vegetables.
Biegel, who is a WW partner, has long been an advocate of largely plant-based eating. In a March 2021 interview with EatingWell, Biegel credited fruits and vegetables with helping her lose weight after the birth of her daughter.6254a4d1642c605c54bf1cab17d50f1e
"I always look at my plate and try to make it 70 to 80% vegetables. I want a colorful diet. If you load up on the good stuff, you can crowd out the bad stuff," she explained.
Related: 100 Unhealthiest Foods on the Planet
She allows herself to have a few bites of more indulgent snacks.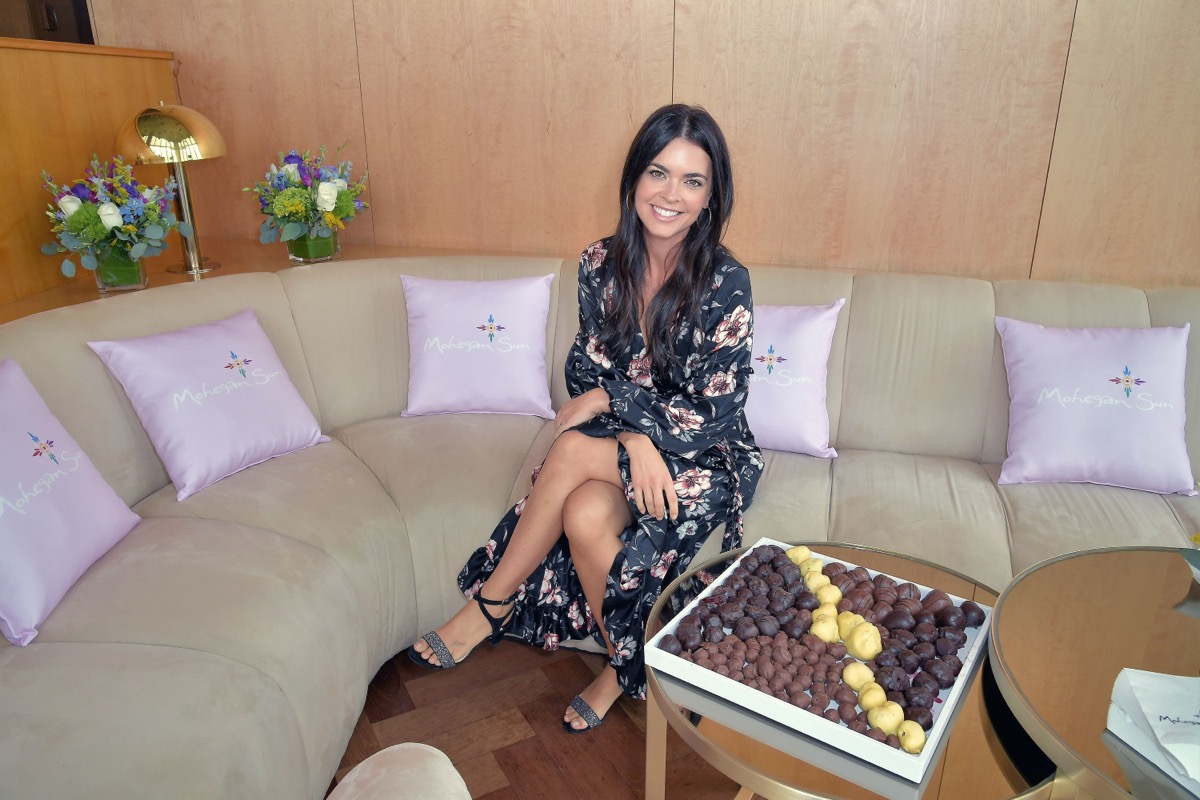 Biegel admits that it's easy to give in to temptation when she's on set, so she allows herself to have a tiny portion of the foods she's craving to avoid overindulging.
Prior to filming, Biegel makes sure to exercise so that she's kicked off the day with a positive choice for her health. Once on set, she allows herself just a few bites of less than healthy food before moving on. "I learned quickly that if you eat everything [on set], you will feel terrible at the end of the day. So I'll take a couple of bites, and then I walk away," she told Health in 2018.
Related: The Worst Guilty Pleasure Foods on the Planet
She won't give up carbs to stay thin.
While Biegel has been working hard to slim down after giving birth, she's said in the past that she's not going to go to any extreme lengths to do so.
"I don't subscribe to that no-carb thing. I'm so sick of the Atkins diet and all that," the admitted pizza fanatic told Health. "First of all, if you're not eating carbs, all you do is think about them. It's one of those things that you take out and, initially, you lose weight, but you are miserable."
For more on how your favorite stars slim down, check out RHOBH Star Garcelle Beauvais Shares Her Exact Breakfast, Lunch, and Dinner to Lose Weight, and for the latest celebrity health and fitness news delivered to your inbox, sign up for our newsletter!
Sarah Crow
Sarah Crow is a senior editor at Eat This, Not That!, where she focuses on celebrity news and health coverage.
Read more about Sarah